The job market has changed, for good. Gone are the days of the lifer, who spent 40 years with the same company and retired with a cake-cutting ceremony and a pension. Today's workers are mobile, evolving with the market and taking advantage of opportunities as they come.
With the rise of remote work, freelancing, and entrepreneurship, long-term employer loyalty is out and personal responsibility is in. To maximize your earnings potential in today's landscape, you need to develop high-income skills. Fortunately, there's never been a better time to do so.
So if you want to change the trajectory of your career, start developing one of the following high-income skills. Within six months of training, you could land a six-figure salary!
What Are High-Income Skills?
A high-income skill is any talent or expertise that allows you to earn more than $100,000 per year. These skills are invaluable for employees and entrepreneurs alike. They command premium wages in the job market because they drive important business outcomes, and they enable business owners to scale their companies more effectively.
In this article, we will focus on high-income skills that do not require a professional degree, like law or medicine. Instead, our list includes skills that anyone can learn within six months. These powerful skills can transform your income and your life, and don't require a college degree or years of experience.
27 Best High-Income Skills to Learn
Affiliate Marketing
Affiliate marketing is an arrangement where retailers pay commissions to affiliates for referring them customers. This relationship is commonly seen on blogs and with social media influencers.
In other words, affiliate marketing is a great way to monetize an existing audience. Popular websites and online publications are always looking for affiliate managers who understand the business model. And if you combine this skill with strong digital content creation, you can use it to launch your own business as well.
Amazon Web Services
AWS is a cloud computing platform by Amazon. It offers pay-as-you-go pricing for a variety of services like storage, computing power, and content delivery. Because it is so scalable, it has become one of the most popular ways for startups and enterprises to build their digital products.
If you want to work in tech, learning AWS is a great way to make yourself more marketable. You can easily earn six figures as either an AWS developer or architect.
Animation
Animators create images that appear to move on a screen, and they are in high demand across industries. Without drawing, animators can create characters and worlds using software like Adobe After Effects, Blender, and Maya. These tools allow artists to bring their stories to life in a way that is both efficient and cost-effective.
To get started, explore the software listed above, watch online tutorials, and eventually build a portfolio of your work to showcase to potential employers.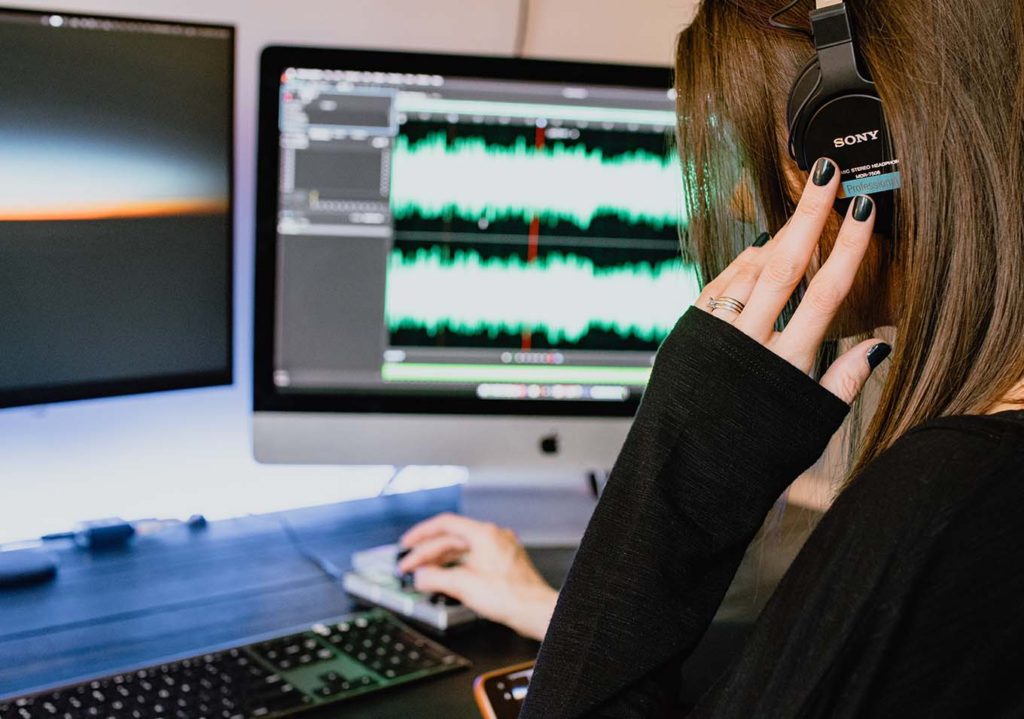 Audio Production
With the rise of podcasting and YouTube, audio production is now one of the most valuable skills you can add to your repertoire. Audio producers are responsible for recording, editing, and mixing audio content to create high-quality sound. They work with online content creators to produce professional-sounding content, and with businesses to create marketing materials, like podcasts and webinars.
Content Creation
Content creators are everywhere these days. Formerly known as influencers, content creators are no longer evaluated based on the size of their following but on the quality of their content production. Effective content creation means engaging your audience and expanding your distribution and visibility. This content can be in the form of blog posts, podcasts, social media posts, or even videos.
Content creators generally form a community around a hobby, lifestyle, or interest. This audience becomes a powerful asset that can eventually be monetized with an online course, physical product, or service.
Content Marketing
Content marketing is related to content creation but subtly different. Content creation is the skill of capturing attention and building an audience through content. Content marketing, however, is the practice of using content to drive a specific action or outcome, typically sales.
Content creators often partner with content marketers, who work for ecommerce brands, to produce beauty product reviews on TikTok, unboxing videos on YouTube, or travel inspiration on Instagram. If you want to be the brains behind these types of partnerships, consider learning about the field of content marketing.
Copywriting
Copywriting is the art of persuasion through writing. It's a high-income skill that can be used to sell products, services, or ideas. And though it's often associated with marketing and advertising, it can be used in any industry where persuasion is needed.
A successful copywriter must understand how to craft an effective argument, and how to use language to influence the emotions of the reader. If you want to learn to copywrite, start by reading The Boron Letters and How To Win Friends & Influence People. Then apply these tactics to make money in your own business, or on the job to drive sales and negotiate for a higher salary.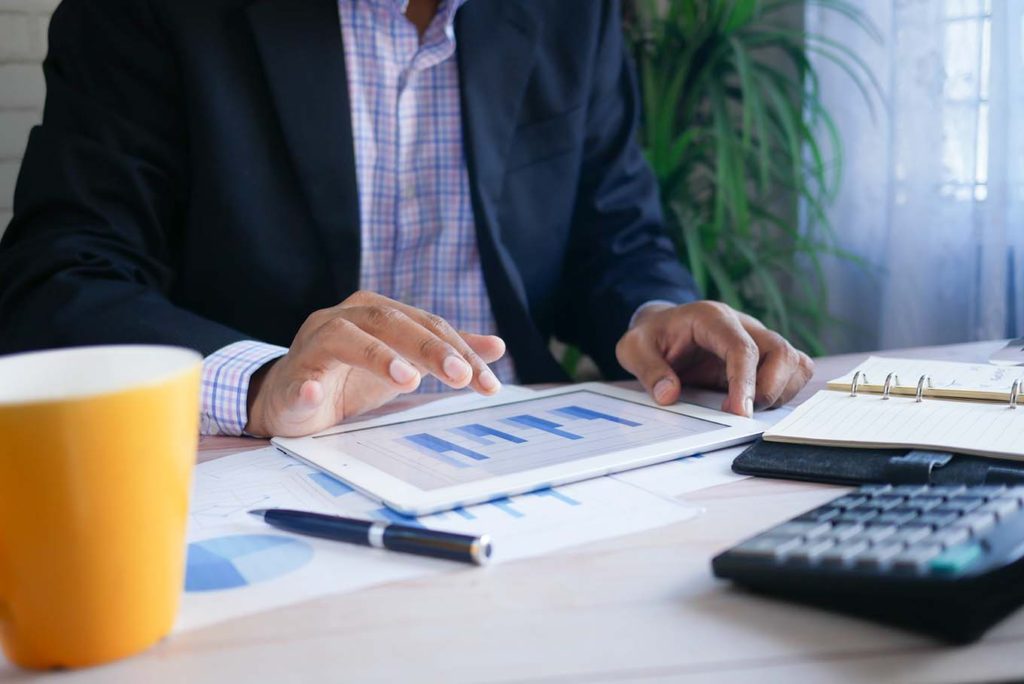 Data Analysis
Businesses are flooded with data – oftentimes more data than they know what to do with. Data analysts are tasked with making sense of this data and extracting valuable insights that can be used to improve business operations.
To become a data analyst, you should learn to use data visualization and statistical analysis software, like Tableau and Excel. Then you can apply this skill to help businesses make better decisions while earning more money yourself.
Digital Marketing
Digital marketing is the process of promoting products or services online. It's a broad field that includes everything from search engine optimization to social media marketing. Digital marketers use a variety of strategies to reach their target audience, and they are always looking for new and innovative ways to improve their performance metrics.
Understanding digital marketing is a necessity for anyone looking to launch a business or side hustle. But there are also many high-paying jobs in digital marketing, as businesses continue to evolve toward a more online presence.
Email Marketing
Email marketing is a form of direct marketing that uses email to promote a product, service, or brand. Email marketers are responsible for sending out mass emails, often to a list of subscribers, and measuring the performance of these emails in terms of opens, clicks, and conversions.
Because emails reach such a large audience, subtle improvements can make significant impacts on a company's bottom line. To master email marketing, consider learning the best practices used in your industry and pairing them with effective copywriting.
Graphic Design
From Facebook ads and web banners to flyers and business cards, graphic design is an essential skill for businesses of all sizes. Graphic designers use visual elements to communicate messages and create a specific look and feel for a brand.
Graphic designers often use Photoshop and Illustrator, which can be self-taught with YouTube instruction. However, you will also need a good eye for aesthetics, as well as an understanding of color theory, typography, and composition.
Investing
Before investing any of your hard-earned money, make sure you understand these key investment metrics. Once you brush up on your finance, consider investing the majority of your savings into low-cost index funds and a small percentage into more speculative assets like crypto and NFT stocks.
Investing is rarely the way to get rich or become a millionaire, but once you have cash flow coming in every month, it is an incredibly important skill to master. And if you save diligently, it's often the skill that ends up earning you the most money over the course of your lifetime.
IT Automation
IT automation is the practice of creating systems (often with software) to automate repeated, manual processes. This provides long-term cost savings and allows IT staff to ultimately focus on strategic tasks, rather than maintenance.
IT automation can directly impact the bottom line of a business, which is why it is one of the best high-income skills to learn in today's market. And as businesses increasingly move online, the demand for IT automation experts will only continue to grow.
IT Support
IT support is a broad term that covers everything from helping users with basic computer tasks to managing server infrastructure. Because IT is such a critical part of many businesses, IT support staff are in high demand.
If you want to break into the IT field, start by learning the basics of computer networking and systems administration. Once you have a strong foundation, you can specialize in areas like security or cloud computing to take your high-income skill to the next level.
Project Management
If you're a natural leader and have a knack for keeping people on track, project management may be the perfect high-income skill for you. As a project manager, you are responsible for leading a team of employees to complete a specific task or goal. This can include anything from launching a new product to organizing an event.
To become a project manager, start by taking on more responsibility at work and looking for opportunities to lead a team. There are also a number of project management certifications available, like the Project Management Professional (PMP) certification, which can make you more attractive to potential employers.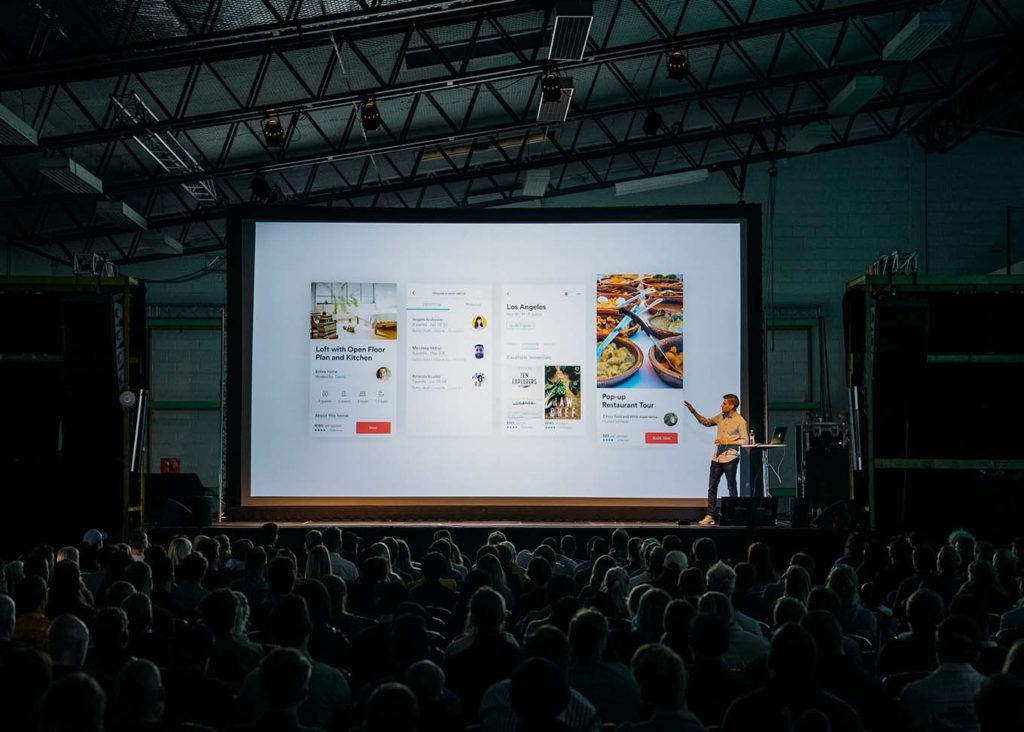 Public Speaking
Conquer your fears and learn how to public speak with confidence. If you have a story to tell or a lesson to share, public speaking can be a fun way to get paid to inspire others. Conferences, businesses, and even YouTube channels are always looking for new speakers to add to their roster.
Start by joining a local Toastmasters club, and then work your way up to bigger gigs. Remember, even with soft skills, practice makes perfect. So put yourself out there and keep honing your craft.
Real Estate
There are countless opportunities to make money with real estate. You can become a real estate agent or a wholesaler and connect buyers and sellers.
Or, you can become a landlord and invest in rental properties. This route does require a downpayment or investor but opens the door to largely passive income as you continue to build equity.
Sales
The ability to sell is one of the most important skills you can have in any industry. Salespeople are responsible for finding and qualifying leads, building relationships, and closing deals. Often paid on commission, salespeople can earn great money as long as they continue to produce.
The best salespeople are often natural communicators with an innate ability to build rapport. But even if you're not a natural salesperson, don't worry – here is a quick guide on the most effective sales techniques that will teach you the ropes.
Search Engine Optimization
SEO is the process of ranking web pages in Google search results to generate traffic and sales for a business. This is one of the most in-demand skills because, when done properly, SEO can drive consistent results over the long term.
SEO lead generation is a lucrative skill for both entrepreneurs and employees. It also pairs nicely with content marketing when developing a blog or ecommerce website. SEO isn't widely taught at the university level, but it can be learned online with the help of free resources, forums, and communities.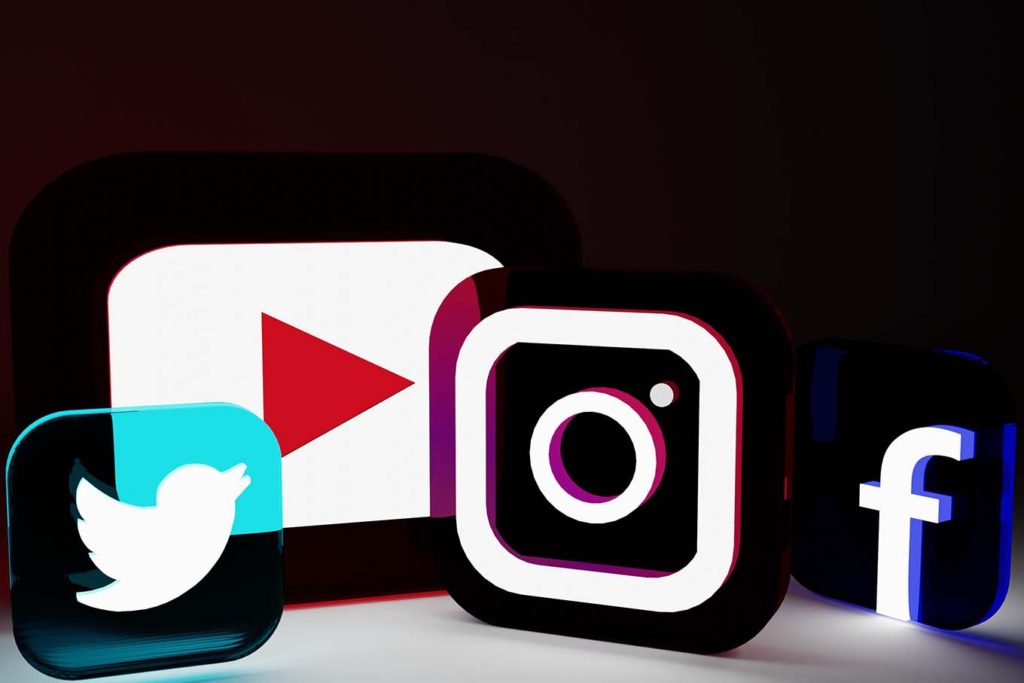 Social Media Marketing
Social media marketing is the process of using online platforms like Facebook, Twitter, and Instagram to build relationships and interact with potential and current customers. It is one of the most widely used approaches to marketing because it has the power to drive sales for businesses of all sizes.
Polish your social media marketing skills with a certification from Meta or by growing your personal social media accounts. Once you learn how to generate engagement and visibility on these platforms, the next step is to sell products and services for clients or your own business.
Software Development
With the rise of technology, businesses are increasingly relying on software to run their operations. This has created a demand for software developers who can build new SAAS applications across a variety of programming languages. Fortunately, learning how to code does not require a college degree any longer.
Coding bootcamps like App Academy, Ironhack, and Brainstation all offer three to six-month intensives that bring you from zero to a full-stack software developer in no time. Also, most of these bootcamps de-risk the entire process by offering income share agreements, in which they only get paid if you land a job.
Trade Skills
Trade skills include carpentry, plumbing, electrical work, and HVAC repair. These are all high-income skills that can lead to well-paying careers in a variety of industries. In fact, as more and more of the world goes digital, there appears to be a growing demand for competent tradespeople with these hard skills.
If you're interested in pursuing a trade, start by finding an apprenticeship in your area. These programs will provide you with the on-the-job training necessary to become a journeyman (or woman) and eventually make upwards of six figures.
UX Design
User experience, or UX, is the process of designing products and services that provide a great experience for the end user. This includes everything from websites and apps to physical products like cars and kitchen appliances.
In order to design incredible experiences, UX designers need to have a strong understanding of human behavior, psychology, and design principles. They also need to be excellent communicators, as they often work with teams of engineers, product managers, and marketers.
Video Editing
As the saying goes, a picture is worth a thousand words. But in the age of social media and online video, a video is worth even more. That's why businesses are willing to pay top dollar for skilled video editors.
If you have a knack for spotting snappy edits or creative visuals, consider learning how to edit videos. Once you have experimented and learned the basics of video editing online, you can join a digital brand, freelance, or create a service business. Every up-and-coming YouTuber and TikToker needs at least one dependable video editor, so landing multiple clients should not be a challenge.
Video Production
Similar to video editing, businesses are willing to pay handsomely for those who can produce high-quality videos. This includes shooting and directing as well as post-production work.
While you don't need a degree to get started in video production, it does help to have some formal training. You can find many affordable online courses that will teach you the basics of video production, such as lighting and sound design. Then you could intern for a video production studio to get some hands-on experience.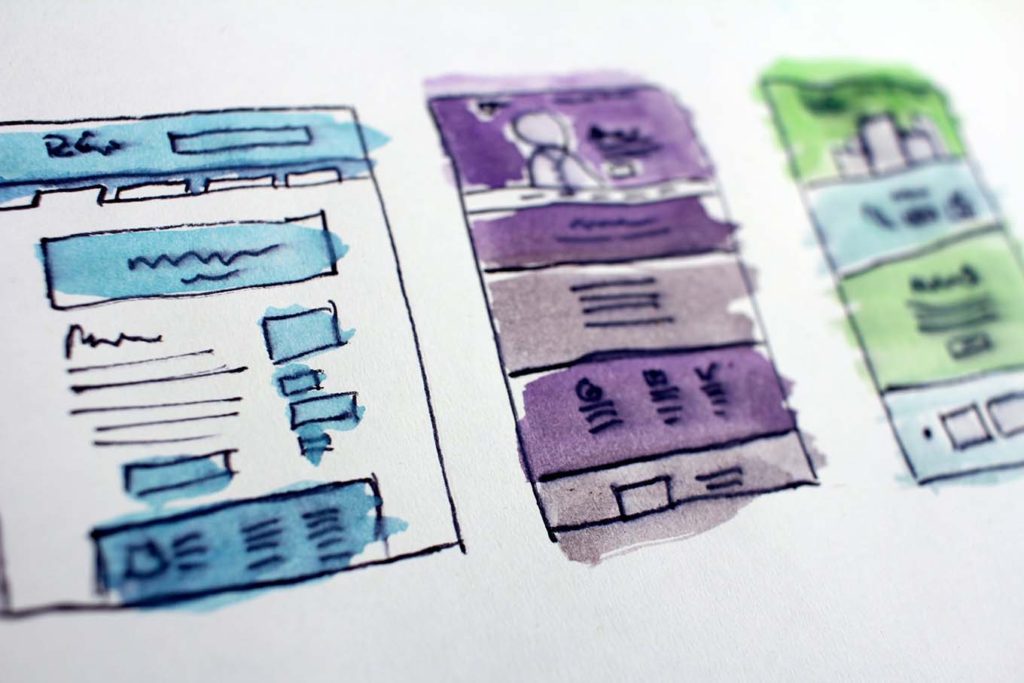 Web Design
Web design is the process of creating websites that are both functional and visually appealing. This involves everything from planning and wireframing to designing and coding the front-end interface.
If you want to be a web designer, you need to have a strong understanding of both graphic design and web development. Additionally, it helps to be familiar with different web design trends and best practices.
Web Development
Web development is the process of building and maintaining websites, and includes coding, server administration, and security. Web developers often work hand in hand with web designers in order to bring wireframed visuals to life.
Web development is a great career choice for those with strong technical skills and an interest in computer science. If you're interested in becoming a web developer, start by learning HTML, CSS, and JavaScript. Then you can move on to more advanced programming languages as needed.
How To Learn More High-Income Skills
Whether you prefer in-person group instruction or an independent online course, there are countless ways to learn both soft skills and technical skills that are in high demand. Here are a few of the best ways to develop high-income skills:
YouTube
Often referred to as YouTube Academy, the world's largest video-sharing platform offers a treasure trove of free, high-quality content on just about every topic imaginable. You can use YouTube to learn the basics of every high-income skill on our list. However, the challenge is YouTube's self-guided nature which can at times leave learners feeling frustrated, overwhelmed, or lost.
Grow with Google
Grow with Google is a certification program that teaches job-ready skills like Digital Marketing, IT Support, Data Analytics, Project Management, and UX design. The entire process takes three to six months to complete, and 75% of program graduates already report an improvement in their careers. Plus, when you complete a Google Career Certificate you earn access to their exclusive job platform which hosts more than 150 potential employers.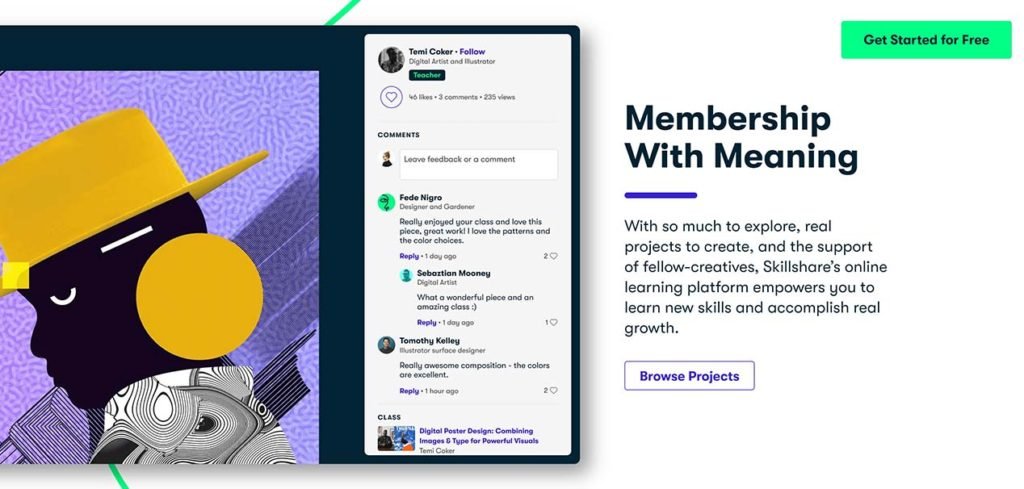 Paid Courses
Paid course platforms like Skillshare and Udemy are another place to learn high-income skills like marketing, web development, and design. Skillshare offers an annual membership that grants you access to all 35,000+ courses on its website, whereas Udemy allows users to purchase individual classes. Before making a commitment, check out the course offerings on both platforms and evaluate the instructor, price point, syllabus, and customer reviews.
MOOCs
Massive Open Online Courses, or MOOCs, are free courses available over the internet that are open to the public. These classes are often taught by incredibly prestigious universities and world-renowned professors. For example, you can take Harvard's Introduction to Computer Science, Yale's Financial Markets, or Cal Arts' Fundamentals of Graphic Design.
Formal Education
Paid courses and MOOCs are effective for self-starters who want to learn more about a new domain. But if you are looking for a more guided, in-depth educational experience, a formal college education still cannot be beaten. However, if your aim is to pick up high-income skills, consider the return on investment of your education and select classes with your end goal in mind.
Mentorship
Many high-income skills, like Real Estate and Trade Skills, can be learned through direct mentorship or guidance. Find someone with knowledge and experience in your desired trade, and find any way you can to provide them value. Even if you have to work for free, learning the inside secrets of a high-income skill from a professional is an invaluable experience.
Internship or Job
Many internships and jobs provide the opportunity for continued development. If you express interest in being exposed to different departments within the company or assisting with new functions, your employer may be willing to oblige. If you're already in a position where you can't switch departments, look for ways that you can expand your skillset within the same role.
How To Monetize Your High-Income Skills
Every skill on this list is in high demand among employers. Businesses are willing to pay employees with specialized skills a premium wage because they deliver tangible results. But if you are interested in looking beyond the traditional job market, here are a few of the best ways to monetize your high-income skills:
Freelance
Freelancing is a great way to make money online, especially when first starting out. Once you have learned a high-income skill, you can begin offering your services on websites like Fiverr, Upwork, and PeoplePerHour.
As a newcomer on a platform, the greatest challenge is often landing your first few paying clients and developing a positive reputation. After building a strong portfolio, however, you will be able to charge higher rates for your services and even build out a team.
Side Hustle
If you can't quite decide which skill to pursue, check out this list of side hustle ideas. You may be surprised by how many ways there are to make money in your free time!
If you learn software engineering, for example, you may be able to create a paid iPhone app on nights and weekends. And if you learn about content creation, you could moonlight as a TikTok influencer for major brands!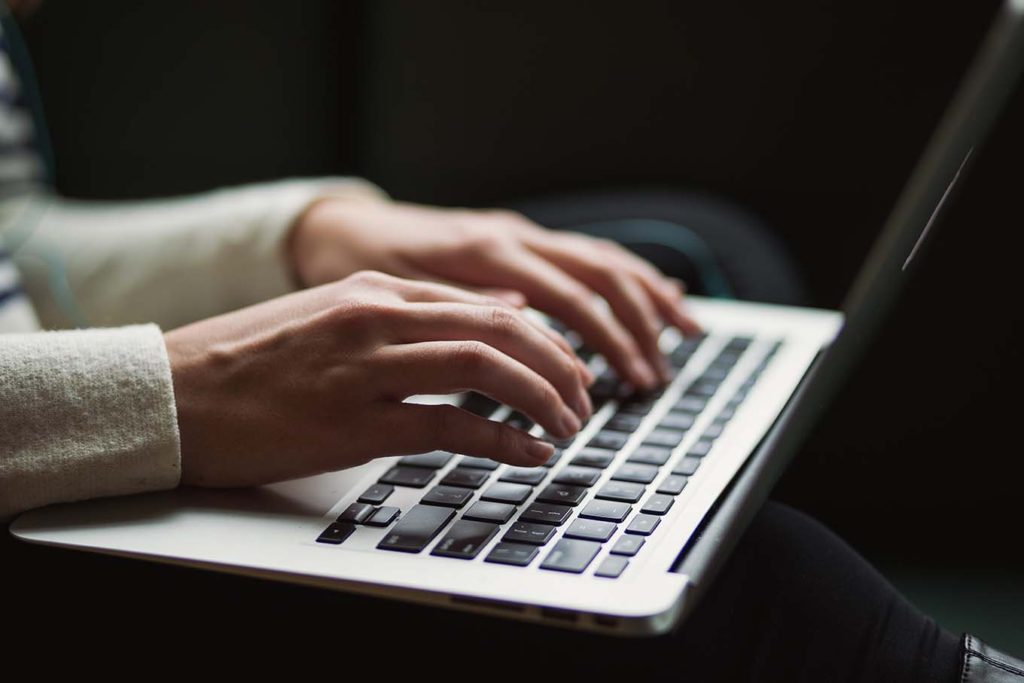 Write
To monetize your newfound skills, consider writing an eBook or blog post series on a topic related to your skill. You can either put this content behind a paywall, with services like Substack or publish it freely to build authority in the space.
Even if you choose to give away free content, you can still generate revenue through ad placements, affiliate marketing, or by selling services and products related to your niche.
Start A Business
You may have noticed that many of the skills on this list are essential for running a business. If you have an entrepreneurial spirit, leverage your new high-income skillset to start your own company.
With a bit of creativity, you can apply your skillset to practically any industry. For example, if you learn digital marketing, you could launch a drop-servicing business. Or, if you pick up a new trade skill, you could start a home services business like pressure washing.
Make A Course
Just as you want to learn high-income skills, so do countless others. Pick a skill, commit to mastering it, and document your journey. Eventually, you can turn your experience into an online course.
Make note of any challenges you face, tricks you learn, and resources that would have been helpful for you. By packaging these materials along with instructional videos, you can build a comprehensive course that will enable others to achieve success. People are willing to pay for this type of step-by-step guidance, and you will be well-positioned to help.
Related reading: How To Create A Money Mindset That Manifests Wealth
High-Income Skill FAQs
What skills can make a lot of money?
Skills like software development, digital marketing, and sales can make a lot of money. These high-income skills help businesses build products and generate revenue, which is why employers are willing to pay top dollar to employees who have them.
What is the easiest high-income skill to learn?
For many young people, the easiest high-income skills to learn are content creation and social media marketing. These skills are so embedded in our everyday use of social media platforms like TikTok, Instagram, and YouTube that they often come relatively naturally. However, like all high-income skills, they still take time, effort, and dedication to master.
What skill can I learn in 3 months?
You can learn the basic principles of skills like copywriting, search engine optimization, and email marketing in three months. You may not be an expert, but with focus and determination, you should be able to learn enough to begin landing paid clients within this time frame.