If you want to make money in one hour or less, you have come to the right place! Whether you need to cover an urgent expense, fend off a bookie, or surprise your significant other, this list is brimming with ways to make quick money online and in person.
Before we get started, a few words of caution. Recognize that if you are interested in how to make money in one hour, these are probably not long-term, sustainable income streams. For those, consider our lists of side hustle ideas and high-income skills.
But if quick cash is what you are after, quick cash is what you will get! Here are 22 ways to make money in an hour or less:
1) Sell Your Belongings
It's not new, but it works! If you have any clothing, jewelry, furniture, electronics, or other household items of value, consider selling them to make some extra cash. Even scrap metal can be a great way to make money fast.
To get started, simply gather up your items and host a garage sale, visit a pawn shop, or list them on local sites like Craigslist or Facebook Marketplace. Of course, there are broader marketplaces like eBay and Poshmark too, but they may take longer to get paid.
2) Turn In Your Change
Do you have a mason jar full of spare change lying around? If so, turn it into extra cash! There are a few ways to do this in less than an hour.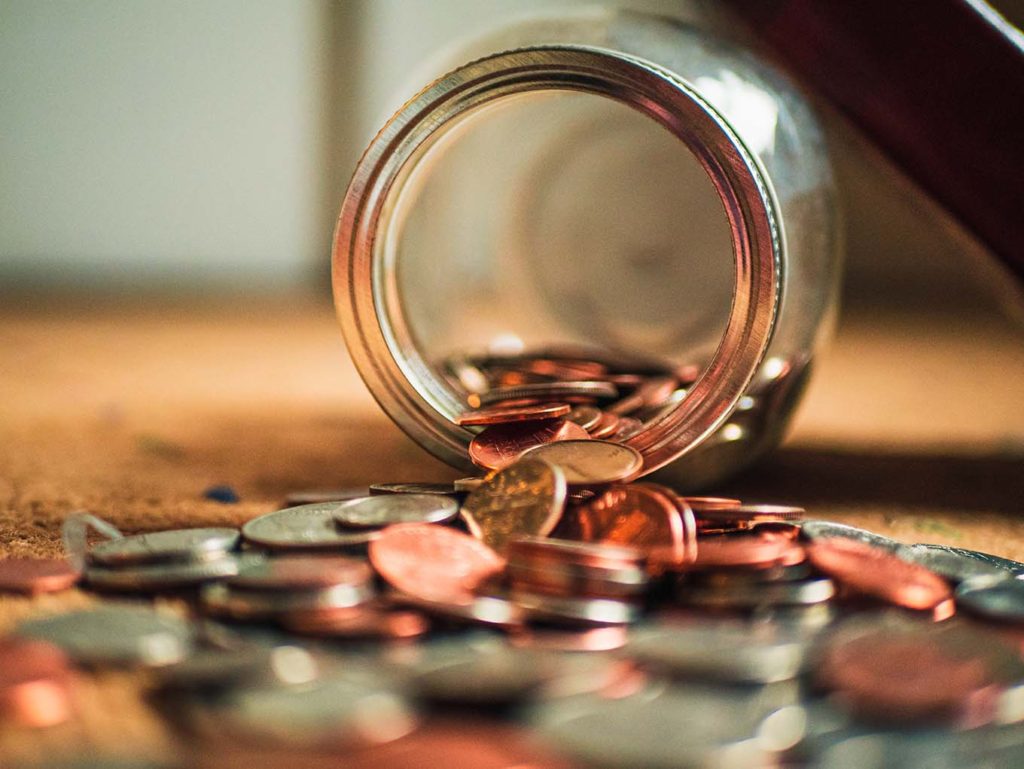 Coinstar
If you redeem your coins at a Coinstar kiosk, you have 3 ways to collect your money. You can get cash, an e-gift card, or donate your earnings to charity. For instant cash, the fee is 11.9% plus $0.25. For an e-gift card, there is no fee at all!
Local Bank
If paying almost an almost 12% fee doesn't sound appealing, you can always take your coins to your local bank or credit union and cash them in there. This is a free way to turn your coins into cash, but it may take a bit longer as you have to count, sort, and roll your coins manually.
Collectors
If you have any rare coins in your collection, you could make a killing by selling them to collectors. Almost every town has a coin collector or two, and if you have anything of value, they will be more than happy to buy it from you. Otherwise, online collectors like CoinAppraiser and marketplaces like CoinsForSale are good options too.
While you're at it, inspect your dollar bills too! CoolSerialNumbers buys and sells U.S. currency with "fancy" serial numbers like 7 in a row, double quads, and radar repeaters.
3) Scan Your Receipts
If you shop regularly, hold onto your receipts to earn extra cash and rewards! There are a few apps that will pay you to scan and upload your receipts, and it only takes a few seconds of your time. Here are a few options to explore:
Amazon Shopper Panel (invite-only)
BerryCart
Checkout 51
CoinOut
Fetch Rewards
Ibotta
NCP Panel
Receipt Hog
ReceiptPal
4) Use An Online Cash Back Site
Even when you're not shopping in person, you can still earn a percentage of your purchase back in the form of cashback or rewards. The following cash-back sites are the online equivalent of receipt apps. Just sign up, click through their links, and get paid to shop!
Capital One Shopping
Dosh
Drop
Ebates
GetUpside
MyPoints
Rakuten
5) Cash In On Sign-Up Bonuses
From credit cards to stockbrokers and rewards sites, companies are always looking to attract new customers with sign-up bonuses.
If you're not interested in keeping the account long-term, consider signing up and simply cashing out the bonus. Just be sure to read the fine print first, as there are often minimum requirements.
Here are a few current sign-up bonuses:
Coinbase – Get $10 in free Bitcoin
Rakuten – Earn $30 for your first purchase
MyPoints – Earn $10 for your first purchase
InboxDollars – Get a $5 bonus when you join
Swagbucks – Get a $5 bonus when you join
6) Claim Your Rewards
Oftentimes, we have rewards points or miles that are collecting dust. Don't forget that these can be a goldmine when you need to make money in one hour. Most rewards programs will let you redeem your points for cash, gift cards, or travel. So, if you have any unused rewards hanging around, cashing them in is one of the easiest options on this list.
7) Sell Unused Gift Cards
Much like loyalty programs and credit card points, unused gift cards are a commonly overlooked source of cash. Whether your cards are brand new or gently used, it doesn't matter! You can sell them for cash or trade them in for gift cards to different stores.
Here are a few popular places to unload your unwanted gift cards:
Cardpool
Gift Card Granny
Raise
8) Return A Purchase
Whether it is buyer's remorse or just a change of circumstance, returning a recent purchase is a great way to make money quickly. Just remember that you will need the original receipt, and it helps if the item is still in its original packaging.
9) Donate Plasma
If you're not squeamish about needles, donating plasma could be a great way to make money in one hour. The process is pretty quick, and you can typically walk right out with cash or a prepaid debit card.
You can find plasma donation centers here. And know that not only are you making money, but you are also helping to create life-saving therapies in the process. Talk about a win-win!
10) Busk
Performing isn't only for TikTok. If you have a special skill or talent, you can make quick money by performing in public. This option is best if you're in a high-traffic area, like a busy subway station or downtown district. But with a little creativity, you can make it work just about anywhere.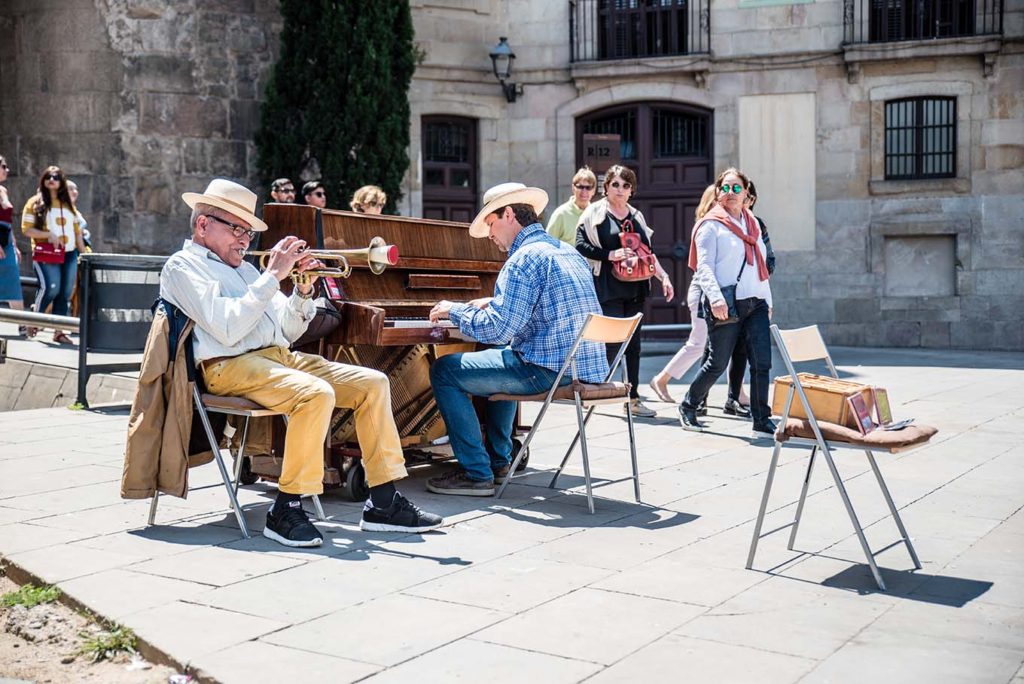 Don't forget to bring a hat or a jar to collect tips. And a hype-man or woman never hurts, either. The more energy and attention you can create for each performance, the more money you're likely to make.
11) Go Door To Door
When you're in a pinch and need to make money in one hour, going door-to-door can be a quick and easy solution. There are a few different ways you can approach this.
Home Services
Consider what home services are most in demand in your area, and see what you can do to help. From mowing the lawn to shoveling snow or raking leaves, there's bound to be something that a neighbor is willing to pay you for help with. Just be sure to set a fair price and get the job done in a timely manner.
Odd Jobs
Get creative with other ways you can lend a hand! If you have a special skill or talent, brainstorm how you can use it in your community to make extra money. Here are a few ideas to get you started:
Car washing
Dog walking
Furniture assembly
Running errands
Tutoring
Sell Products
If you're feeling more entrepreneurial, you can always sell products or handmade goods locally to earn money. Go back to basics with a lemonade stand or cookie sale. Or, partner with a direct sales organization to sell make-up, Tupperware, knives, or other products. But be sure that you aren't expected to purchase a minimum amount of product upfront; that way, you won't be stuck with anything you can't sell.
12) Collect Cans
You can always count on people to forget to recycle their cans and bottles. So, while it may not be the most glamorous option on this list, collecting cans is a simple way to make a few bucks. Plus, you can feel good about playing a role in reducing waste and helping the environment.
Before you dive in, check with your local recycling center to see what their guidelines are. You'll want to make sure you are following their rules to ensure that you get paid in one hour or less.
Start at home and gather up any empty cans and bottles you can find. Then, canvas around your neighborhood or head to a local park to see if there are any more you can add to your collection. Once you have a few full bags, take them to the recycling center and cash in.
13) Sell Your Hair
You can only take advantage of this opportunity to make extra money every so often, but it can be quite fruitful when you do! Skip on the haircuts for a while and then make your way over to the Hair Price Calculator at HairSellon.
It is not uncommon to earn $15 to $30 per inch of hair, depending on the total length, thickness, and color. Once you have found a verified buyer on the marketplace, clip your hair and collect your earnings.
14) Harness Your Phone
No, we're not talking about selling your old phone on Craigslist. Instead, just download one of the following apps on your phone and continue to use it as normal! Viola – you will suddenly earn cash without changing your daily habits.
Apps like MobileXpression, Nielsen Mobile, and Panel App will pay you from $50 to $120 per year for the right to collect anonymous data from your phone. These opportunities are available for both Android and iPhone users.
Android users also have the ability to make good money by displaying ads on their phone's lock screen. Apps like Slidejoy, Fronto, S'more, Paid Unlock, and Adme can help supplement your income with Amazon gift cards or PayPal deposits.
15) Play Games
For many people who want to learn how to make money in one hour, this concept is almost too good to be true. But it is! And there are two main ways to make money online by gaming.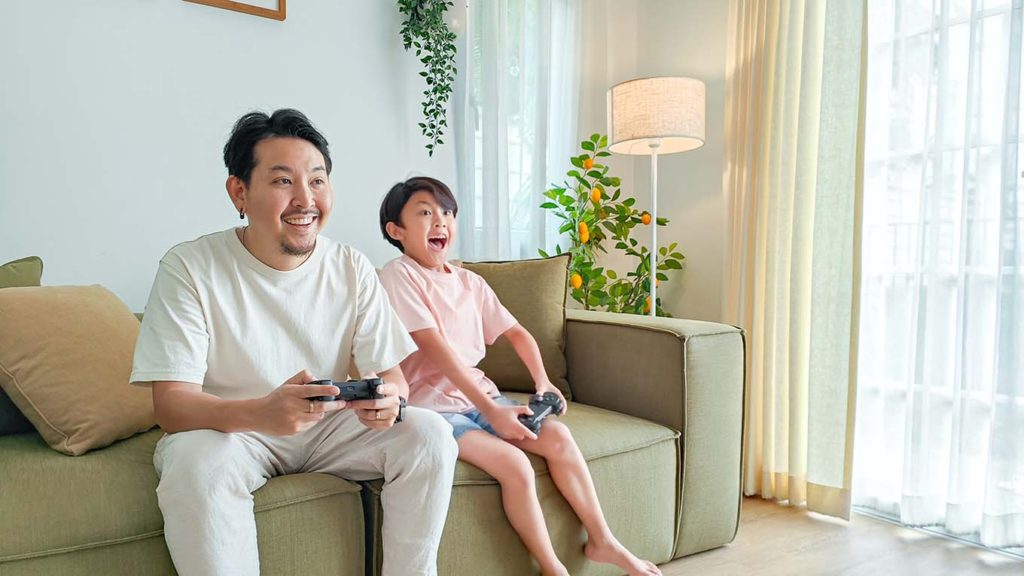 Direct Earnings
Certain games reward users with points that can be redeemed for gift cards, prizes, or cold hard cash. If you need money but can't step away from the screen, consider giving one of the following apps a try:
AppStation
Blast
BrainBattle
Gamehag
GG2U
JustPlay
Mistplay
Rewarded Play
Skillz Gaming
VeryDice
Indirect Earnings
The apps listed above are a great way to make money in an hour or less, but your earnings tend to be limited. To create passive income that goes straight to your bank account, get even more creative with your approach to gaming.
You could create video game tutorials, offer one-on-one coaching for $20 to $100 per hour, or even stream yourself on sites like YouTube or Twitch. These indirect approaches can be incredibly profitable, but will likely take more than an hour… unless you already have a client in mind!
16) Try Matched Betting
Matched betting is a risk-free way to earn money from sports betting. Essentially, you use free bet offers from two different bookmakers to place opposing bets.
The aim is to cover all possible outcomes, so you always win one of the bets – no matter the outcome of the game. For this reason, it is not actually gambling at all.
After placing your free bets simply withdraw your funds from the winning site, or repeat the process. As long as you can continue to find promotional betting offers, this is an easy way to make money in one hour with no risk.
17) Work A Local Gig
If you don't mind getting your hands dirty and want the satisfaction of completing a task in one hour or less, gig work could be for you.
TaskRabbit is the most widely used platform, allowing you to find local gigs in your area. Common tasks include delivery work, moving furniture, grocery shopping, and general labor. Rates vary based on location, your skillset, and the project itself, but you can generally expect to earn $20 to $50 per hour.
17) Be A Mystery Shopper
Mystery shopping is a fun way to make money in one hour or less. The idea is to pose as a customer and complete tasks like making a purchase, taking photos, or providing feedback.
This information is then used to help businesses improve their level of customer service. You will typically be reimbursed for your expenses, plus given a fee on top.
To get started, sign up with one of these popular mystery shopping companies:
Best Mark
Elite CXS
IntelliShop
Market Force
Mystery Shopping Service
Premise App
Secret Hopper
Sinclair Customer Metrics
18) Fill Out Online Surveys
Surveys are an easy way to make money online in your free time. You won't earn a lot per survey, but they're quick to complete and can be done from the comfort of your couch.
There are dozens of companies that offer online surveys, so sign up with as many as you can to maximize your earnings. A few well-known options include:
Branded Surveys
Inbox Dollars
Swagbucks
Opinion Outpost
Pinecone Research
Survey Junkie
Swagbucks
19) Offer Music Reviews
Slice The Pie is another review site that allows you to make money online quickly. However, in addition to the normal surveys, you can also review music and clothing. You'll need a few minutes to listen to each song and then rate it based on how well you think it would do commercially.
The concept is not new, but getting paid to listen to music is a blast. And it's one of our favorite ways to teach people how to make money in one hour.
20) Try A Market Research Program
Much like Survey Junkie and other online review platforms, market research sites are interested in learning about consumer habits. This information is used to help businesses make better products and marketing decisions.
As a participant, you'll be asked to complete tasks like testing new products, watching videos, and offering feedback during a one-on-one interview. In return for your time, you can earn upwards of $100 per hour. However, opportunities that fit your individual profile are not always available.
So, check out a few market research companies and sign up for email notifications. This will give you the best chance of being selected for high-paying studies.
PlaytestCloud
Probe Market Research
TestingTime
TryMyUI
UserCrowd
Userlytics
UserTesting
21) Join Focus Groups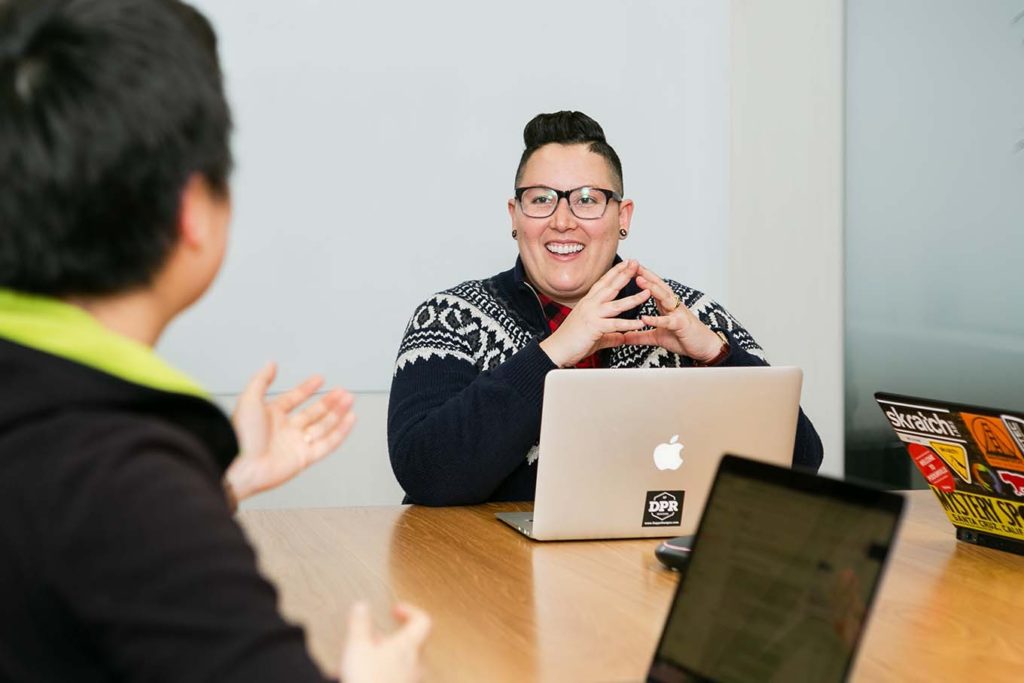 Focus groups are very similar to market research programs, but they are typically conducted in groups and in person. For this reason, you'll need to live near the company or be willing to travel.
As a focus group participant, you may be asked to provide your thoughts on products, services, and ad campaigns. Pay varies depending on the company and the project, but you can generally expect to earn $50 to $200 per session.
Companies that conduct focus groups include:
Brand Institute
Burke
Engage in Depth
Fieldwork
FocusGroup.com
Insider Tips
Ipsos
Respondent
Recruit and Field
User Interviews
22) Deliver Food
One of the most widely used ways to make money in an hour is delivering food or groceries. The sign-up process typically involves a background check, which means you won't get paid in your first day on the job. Once you set up your account, however, you will have a way to make quick money on your own schedule.
Join one or more of the following courier companies and start making money in one hour or less. You can add one delivery route to the end of your work day or devote an entire weekend to the side hustle.
These are the most popular ways to make money with food delivery:
DoorDash
GoPuff
Grubhub
Instacart
Postmates
Uber Eats
Related reading: How to Make Money Writing (Get Paid to Write for a Living)
Final Thoughts
If you are wondering how to make money in one hour, this list should come in handy! But if you find yourself stuck in this same position, needing to make quick money over and over again, don't be afraid to think bigger.
Here at The Money Maniac, we have countless guides on creating a side hustle or launching a new business. To create passive income and build something that lasts, check out our step-by-step articles on topics like Amazon businesses. Our goal is to improve the world of personal finance one person at a time.