Cutting back sucks!
Wouldn't you rather enjoy a fine dining experience than reheat your leftovers again? And doesn't a luxury vacation sound better than spending a week with the in-laws?
Fortunately, life's niceties don't always have to feel out of reach.
And that's because there are countless ways to boost your earning potential outside of a traditional job. From streaming to flipping to becoming a retail spy, this article covers 10 creative ways to make money that you probably haven't considered before.
So if you want to start a profitable side hustle or ditch your full-time job altogether, stay tuned. We are about to open your eyes to a new world of money-making possibilities!
10 Creative Ways To Make Money
Creativity is about thinking innovatively, generating new ideas, and finding unique solutions to problems. And if you can do this in the business world, people will pay you handsomely.
Think of Amazon — it solved the time-suck of constantly running to the store. And it solved the long delay of ordering online with 2-day shipping.
Or, Spotify — it solved the issue of waiting for the radio to play that new hit song you love. And it solved the expensive problem of buying album after album… when you really just wanted a few of the songs!
Fortunately, you don't need to create all new concepts to start making money. You just need to put your own spin on an existing solution.
To get the ideas flowing, here are 10 creative ways to make money that you can turn into profitable businesses.
1) Host An Airbnb Experience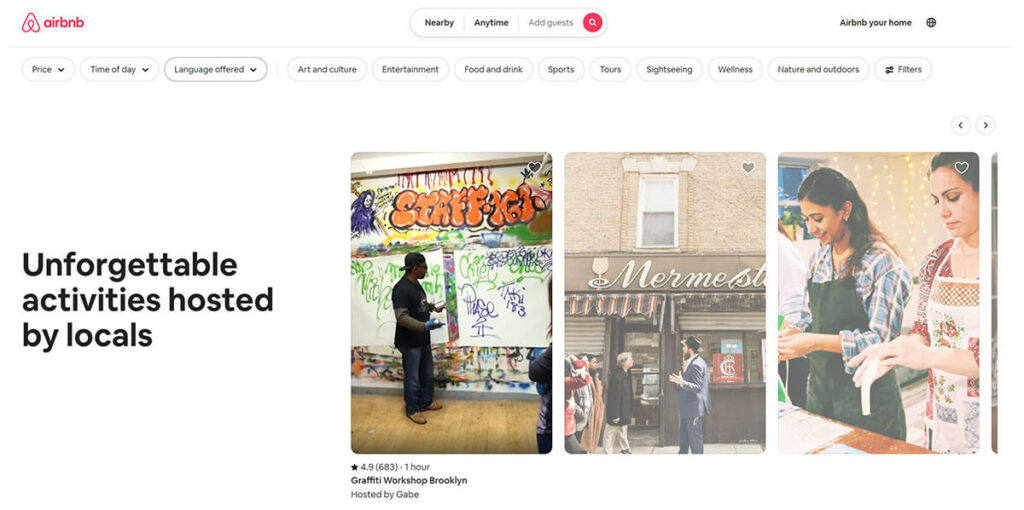 Airbnb is more than just a rental platform. It's also a gateway to immersive travel experiences that can be booked through Airbnb Experiences.
When you create an Airbnb Experience, you can transform your interests, passions, and insights into an adventure your customers will never forget.
Here are a few easy ways to do just that:
Cooking Classes with a Twist: Host cooking classes where participants learn how to prepare local dishes. But add a unique twist to stand out from your competitors. This could mean only using organic ingredients, blending traditional recipes with modern techniques, or even integrating cultural elements, like history and storytelling, into the class.
Guided City Tours: Lead guests on walking tours of your city, but instead of the classic tourist traps, highlight the hidden gems that only locals know. Pick a theme for the tour like "Secret Street Art Spots", "Historical Haunts", or "Culinary Backstreets" and share anecdotes, legends, and personal stories that make the locations come alive.
Outdoor Adventures: Organize outdoor activities such as hiking, kayaking, or wildlife photography. Share your expertise, like paddle techniques for a smoother ride or the prime locations to capture a particular animal. These tips will make the tour special for your guests.
Depending on the experience you choose, you may not even need to leave the comfort of your own home. You could host online art classes from your study, music jam sessions from the living room, or mindfulness retreats from your backyard.
You could also share your crafting skills by hosting DIY workshops. Help others explore their artistic abilities as you teach them how to make unique items like pottery, candles, or jewelry.
By leveraging your unique skills and knowledge, you can put together a custom Airbnb Experience that delights travelers and brings in extra money each month.
2) Create An Ebook (Without Writing A Single Word)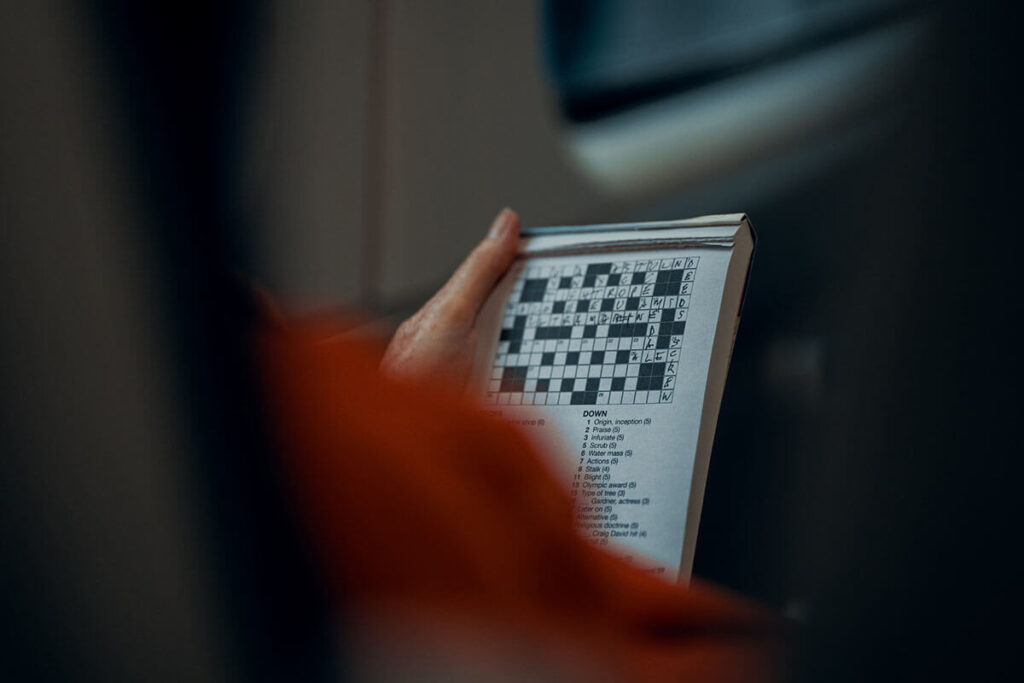 Do you like crossword puzzles? Have a knack for creating fun activities for the kids?
Imagine transforming this hobby into a profitable business by making low-content and no-content ebooks.
Low-content ebooks refer to puzzle and activity books that provide readers with engaging challenges. No-content ebooks, on the other hand, include journals, notebooks, and planners. These serve as blank canvases that invite your customers to jot down their thoughts, aspirations, and to-do lists.
Tools like Book Bolt make it easy to turn your ideas into reality. With its user-friendly interface, you can:
Look through current trends to generate ideas
Design visually appealing covers
Format your interior content
List the finished product on Amazon
But why stop with just one?
Once you get the hang of it, you can create a collection of low-content and no-content ebooks catering to various interests, age groups, and purposes.
One of the best advantages of creating ebooks is that they are build-once and sell-twice businesses. So they will continue to generate sales long after the initial work is complete. And this frees you up to work on other pursuits as you build your passive-income empire.
3) Become A Field Agent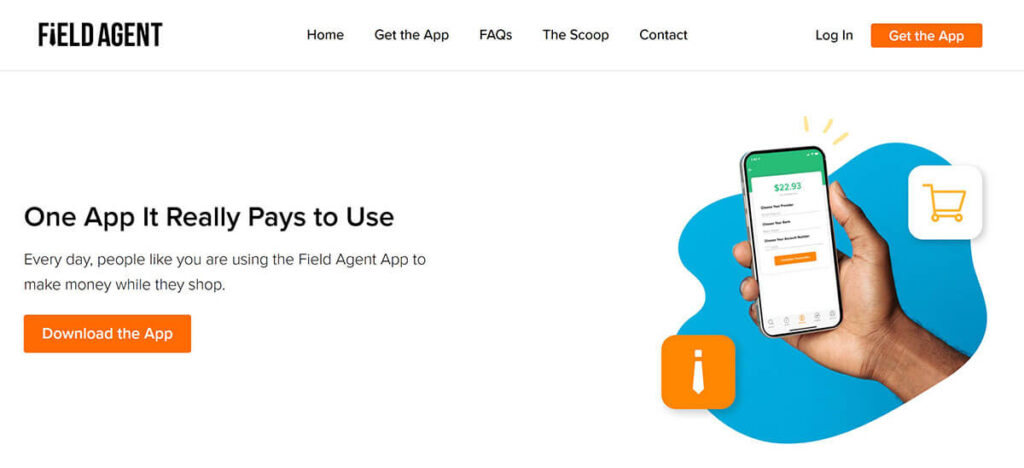 Before you start imagining yourself as a super sleuth taking private meetings in the back alleys of Europe… we're not talking about joining the CIA. We're talking about going undercover as a secret shopper.
Retailers are hungry for information on how their products are performing and you can help them gather data.
Using the Field Agent app, you'll find a ton of creative ways to make money while running your everyday errands. Some common jobs include:
In-store audits
Surveys
Buy and try
Scavenger hunts
Each activity only takes a few minutes on average. For example, you may be asked to photograph a product display and send it to the manufacturer. (To help them ensure their products are priced and displayed correctly.)
Your field agent work probably won't replace your day job. But it might cover your car payment! Think of this gig as a way to make an extra couple hundred dollars per month by turning your everyday errands into profitable tasks.
4) Listen To Music

Up-and-coming singers and songwriters value your opinion. And this means that you can turn your passion for music into cold, hard cash. All you have to do is listen to songs and write short reviews on the song's originality, production value, lyricism, melody, etc.
To get started, take a look at Current and Slicethepie.
On Current, you can earn up to $600 per year from your Android or iOS device. Just choose from the 100,000+ available radio stations and start collecting points that can be redeemed for gift cards.
On Slicethepie, you will receive specific songs to review after creating your profile. Each snippet runs between 60 and 90 seconds. You are then paid according to your feedback quality and star rating. But on average, expect to earn about ten cents per review.
While listening to music won't make you rich, it is a fun way to get paid to discover new music. Plus, your insights can play a valuable role in influencing emerging artists.
Related reading: 14 Ways To Get Paid To Watch Movies [Ultimate 2023 Guide]
5) Play Video Games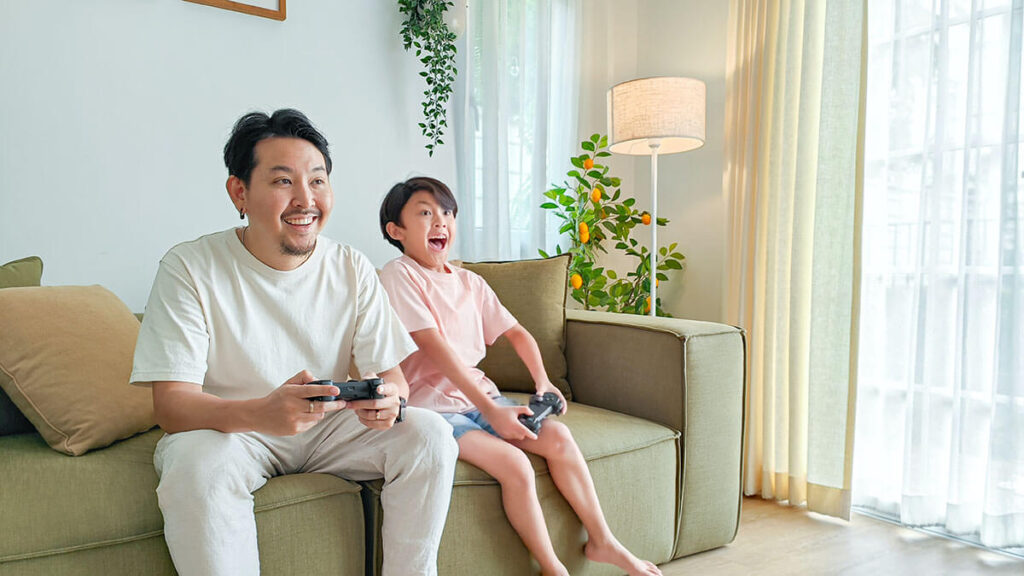 Did you ever imagine that your love for video games could pay your bills? It's surprising but it is true. Companies are always on the lookout for beta testers to play their pre-release video games.
One platform that connects gamers and game developers is PlaytestCloud. This website will pay you up to $9 for 15 minutes of game testing. And the best part is… you don't even need to be a hard-core gamer.
These tests often involve simple tasks that help enhance a game's playability, making it more accessible to a wide range of players.
Another option (that is higher risk and higher reward) is entering online tournaments.
Depending on the size of the event, payouts for top performers can amount to hundreds of thousands of dollars. According to ESports, Johan Sundstein has already raked in over $7 million in tournament earnings during his gaming career!
And if you can't quite crack the professional gaming scene, you can also make money creating lessons and "how to" content. This is a great way to connect with aspiring players, who will gladly pay for downloadable tutorials, training guides, or even 1-on-1 coaching.
So if someone says that playing video games is a waste of time, just smile. These days, gaming is more than just entertainment. It can be one of the most lucrative and creative ways to make money too.
6) Become A Retail Flipper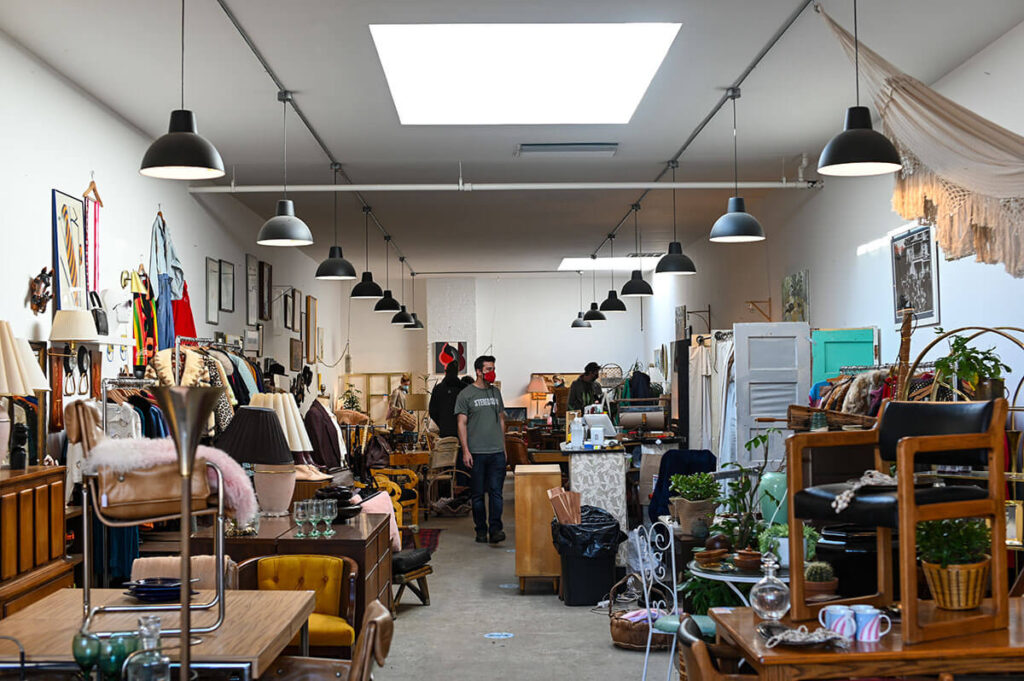 Can you spot a deal? Do you see trends before others do?
If so, you could turn your next shopping trip into a money-making opportunity.
Retail flipping involves buying items that are on sale, then reselling them for a profit (either online or in-store).
To make this work, you need to develop an eye for what will sell and when something is worth purchasing. Then you can comb through your local stores to find:
Alternatively, you can look for deals on platforms like eBay, Craigslist, and Facebook Marketplace. Or you can even clean out your own closet!
Once you've scooped up a few hidden treasures, clean them up, repackage them, and list them back on marketplaces like Poshmark, Depop, or eBay.
If you're intentional about which categories you pursue, you will likely carve out a niche as you become an expert in your field. This will make it easier and faster to spot valuable pieces, and eventually scale your operation.
So the next time you're out running errands — keep your eyes peeled for deals. You never know when you might come across something that launches you into the flipping business.
7) Monetize Your Social Media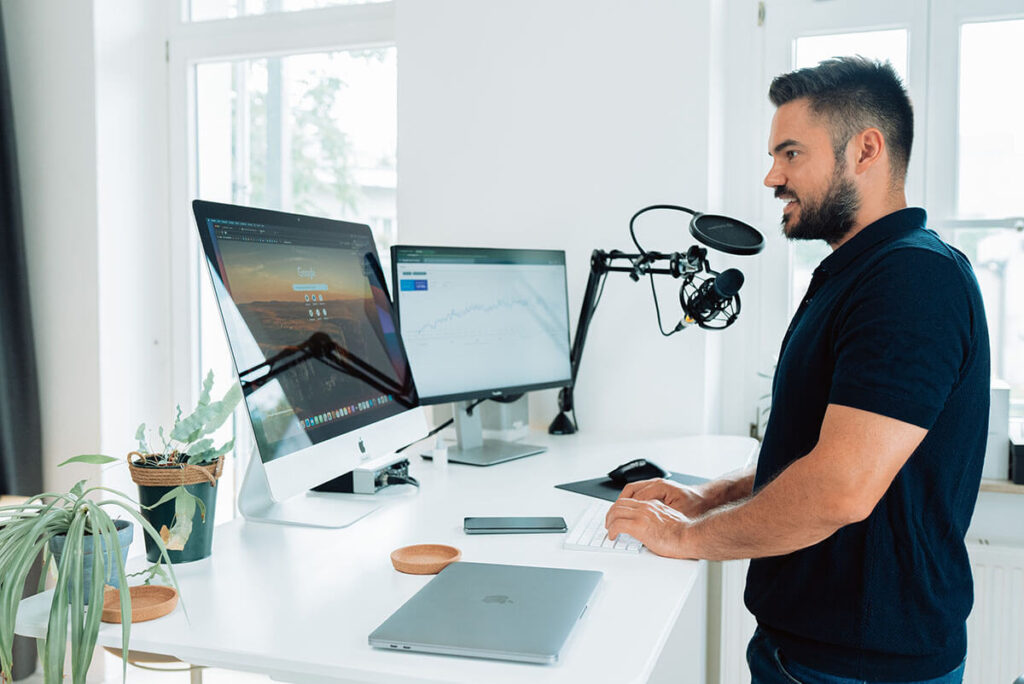 Even if you don't have thousands of followers, you can still generate serious income as a content creator. And from dances to challenges to tutorials, content can be one of the most truly creative ways to make money.
These days brands are less interested in a splashy collaboration with Kim Kardashian or Lele Pons. They prefer working with micro-influencers — everyday people with smaller followings and more authentic content.
And there's good reason for this.
Savvy consumers can spot a sponsored post from a mile away. And they are more likely to respond positively and convert when the content is genuine and relatable. In fact, social media users report that they are 2.4x more likely to trust UGC (User-Generated Content) than branded content.
So if you have a knack for creating entertaining videos, you can get paid to make content for big-name brands — no matter the size of your account. Rather than your number of followers, success is defined by the quality of the content and how it resonates with viewers.
You can find these gigs on platforms like Fiverr, Upwork, LinkedIn, and Twitter. (A recent search on Indeed.com revealed over 1,000 available opportunities!)
Or, you can reach out to potential partners proactively. If your profile demonstrates your skillset, you will likely be onboarded as an affiliate or content creator in no time.
After all, this trend shows no sign of slowing down. The UGC market is projected to explode from a market size of $4.5 billion in 2022 to an anticipated $18 billion by 2028.
8) Create A Blog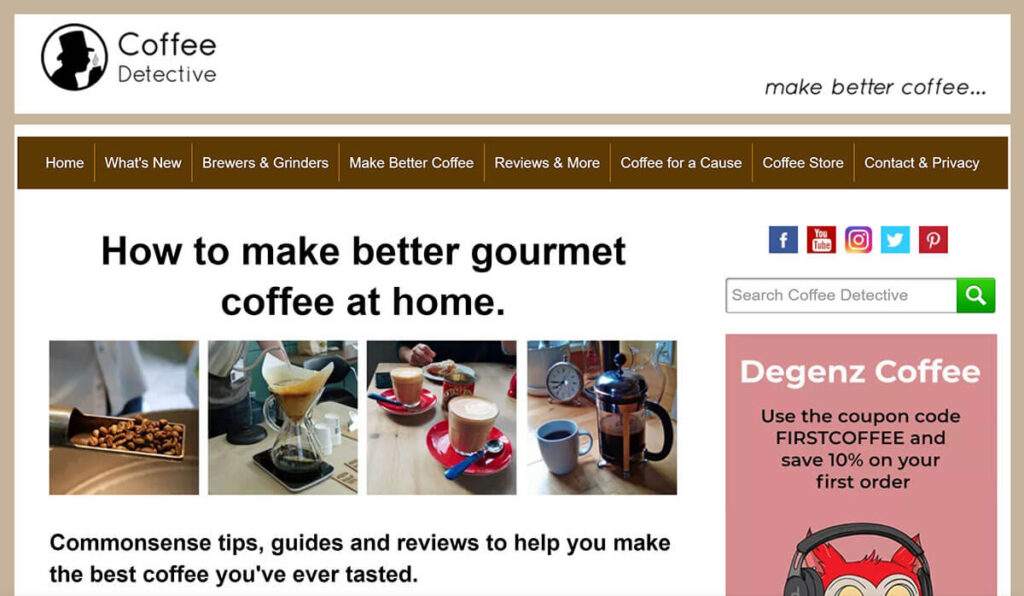 Creating a blog allows you to turn your hobby into a business. A prime example is Coffee Detective, where owner Nick Usborne turned his passion for coffee into a full-time income.
The concept is simple.
First, find your niche (something you enjoy). Next, write content that others would find useful. As your traffic grows, you can convert your blog into a passive-income machine.
One key revenue stream is display advertising, which matches ads to your site based on your content and visitors. Advertisers bid for this opportunity and the highest-paying ads are dynamically placed on your site. And the more traffic you get, the higher your earnings.
Another opportunity is affiliate marketing. By partnering with companies that offer products or services that align with your content, you can earn a commission for each referral. In other words, when your readers buy a product through your link, you get paid.
You could also create and promote your own digital products. Your audience may be interested in:
How-to guides
Ebooks
Premium audio and video content
Customizable templates
And more!
Alternatively, you could start a membership community. In this model, members pay a recurring subscription fee to access exclusive content. This, in turn, provides a stable and predictable income stream to support your ongoing content creation efforts.
The best part of all of these revenue streams is that they continue to operate while you sleep. As long as your blog is live, it has the potential to make money 24/7.
9) Film An Online Course

People are hungry for knowledge, and online education is big business. To get your cut, simply take what you already know and turn it into a passive income stream by filming an online course.
Platforms like Udemy, Skillshare, and Teachable make it easy to turn your skills into income by offering all the tools you need to create professional online courses.
Take, for example, Nic Demuth. Nic created a popular course on Udemy titled Healthy Cooking Fundamentals. This hour-and-a-half course promises to give you more confidence in the kitchen. Over 22,000 students have paid $12 to take this course, earning Nic $264,000 and counting.
And that's just one course!
When it comes to online course ideas, the possibilities are endless. Consider the following in-demand topics as you design your course:
Language Learning: Teach languages like English, Spanish, and French to students around the world.
Digital Marketing: Share firsthand insights on social media marketing, content creation, SEO, and email marketing.
Photography Techniques: Guide budding photographers on composition, lighting, and editing that will take their photography to the next level.
Cooking: Share recipes, step-by-step instructions, and provide tips for making your favorite dishes.
DIY Home Repair: Offer tutorials on money-saving and value-adding home repairs and renovations.
Because you can film a course on almost any topic under the sun, this can be one of the most creative ways to make money around!
10) Launch A YouTube Channel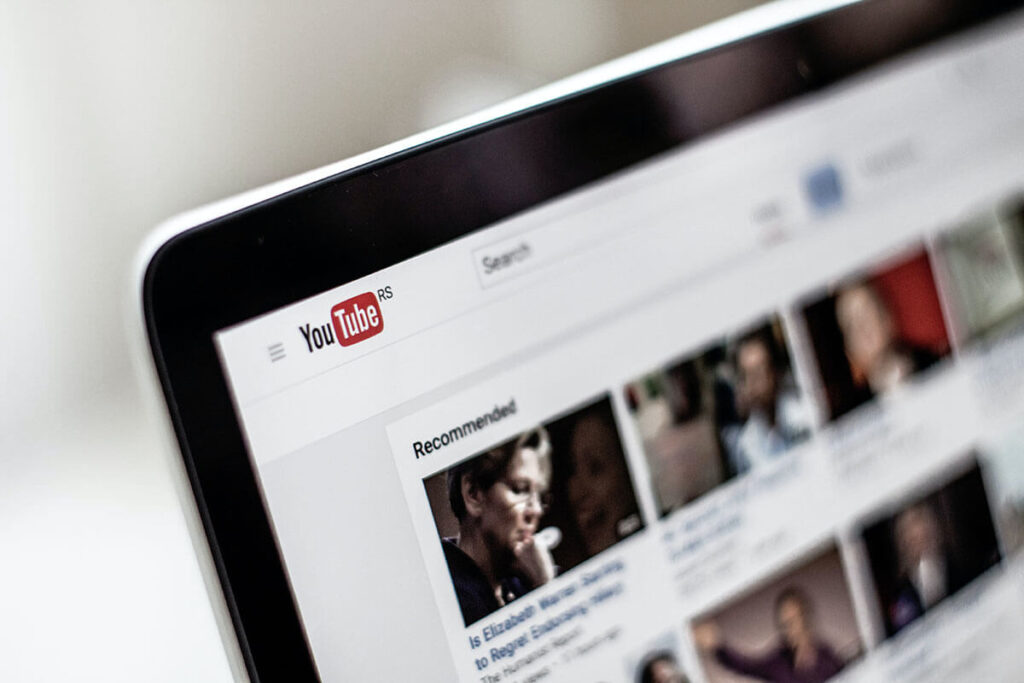 YouTube is a mammoth. It's the second-largest social media site behind Facebook and the second-most used search engine behind Google.
Fortunately, creating a YouTube channel is easier than you might think — and you don't need any specialized equipment or knowledge to tap into this immense market. And that's because many consumers prefer authentic "real" videos over slick productions anyway.
So a good smartphone is all you need to start capturing and editing high-quality videos. With user-friendly apps like Kinemaster and iMovie, you can turn iPhone videos into professional-looking masterpieces.
To get started, select a niche and stick to it. The goal is to position yourself as an expert to your audience and to slowly become one as you continue to make videos.
How do you select a niche idea? Start with your hobbies and interests!
Do you enjoy gardening?
Do friends rave about your fashion sense?
Do you have a talent for home repair?
Identify one of your greatest strengths and use YouTube as a platform to share your knowledge with the world.
And don't worry if you don't want to be on camera.
"Faceless" YouTube channels are a fast-growing trend. These channels don't require you to show your face as you cover topics through screen recordings, slideshows, whiteboard tutorials, and more. (Some creators even elect to alter their voices.)
You can monetize your videos by signing up for Google's AdSense program. This platform automatically places ads in front of the content you create, and you will receive passive income anytime someone watches your video.
When you're ready to take your empire to the next level, combine your YouTube channel with a blog or website. Then, drive your website readers to your videos and vice versa.
This will have several benefits:
Increased ad revenue
Deeper relationship with your audience
Greater potential for affiliate sales
Improved search engine optimization (SEO)
More opportunities to monetize your content.
More Creative Ways To Make Money
These 10 creative ways to make money are just the tip of the iceberg. From selling digital products to launching a YouTube channel, there are countless ways to generate income outside of a traditional 9-to-5 job.
So if a particular idea is resonating with you, give it a try! Just don't expect immediate results.
The keys to entrepreneurial success are:
Persistence
A willingness to learn
Taking calculated risks
By doing this and thinking outside the box, you will find that you can bend the world to your will. And if you need even more creative ways to make money, check out these 15 easy ways to make money online.
Good luck and happy money-making!