Who couldn't use an extra $1000 a month? The problem is… most of us just don't have the time or energy to take on a second job or pick up extra shifts. Luckily, there are many other ways to make money and get your side hustle on.
With a little creative thinking and grit, you can earn money in your free time and get your financial goals back within reach. Whether you are a student, a stay-at-home mom, or a full-time employee, your extra cash can help you:
If that's the future you have been dreaming of, your search for how to make an extra 1000 a month ends today. You don't need an expensive degree, a boss, or physical equipment to make money on the side. But that doesn't mean it will come easy! Plan on dedicating at least a few hours of focused work every week to these money-making endeavors.
Is it possible to make an extra $1,000 per month part-time?
Yes, making an extra $1,000 a month is absolutely within reach. However, you need the right mindset when searching for ways to make extra cash online or with odd jobs.
To get started, think about tasks that meet these three criteria:
Skills you have
Jobs people pay for
Tasks you don't mind doing (or even enjoy!)
If you want to learn how to make an extra 1000 a month, this is the basic framework to start with. Unquestionably, there are some minor details to iron out. Like how to find paying customers or marketplaces, or how to get started if you don't have experience. This is exactly what we will discuss next.
How to make an extra 1000 a month: 15 easy ways
Are you ready to stop wasting your free time? To turn your skills and ambition into a new way to make money? Here are 15 proven ways to get paid $1,000 or more per month.
We have excluded anything that requires costly equipment, a college degree, or significant upfront investment. This list is for the hustlers who bring hard work, creativity, and a willingness to build new high-income skills to the table.
1. Freelance writing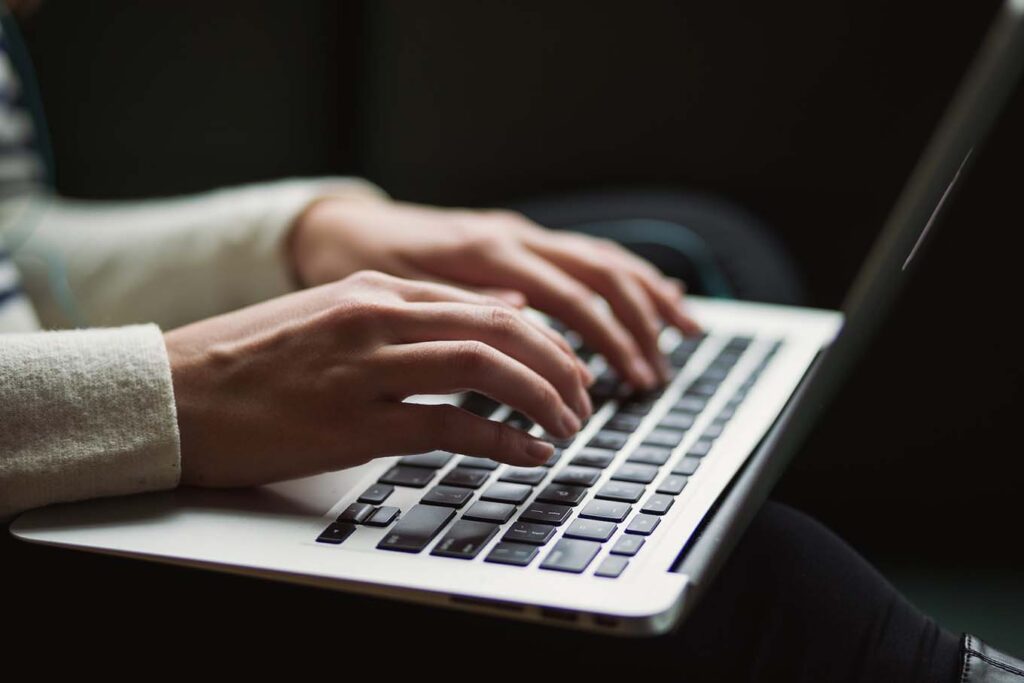 If writing is your passion, freelance writing is the best way to make $1000 a month online. It offers you the potential to earn an excellent hourly rate for your time.
Many local businesses, blogs, and larger companies need written content. And if you are comfortable drafting blog posts, sales copy, or video scripts, you could earn $1,000 a month in as little as 20 to 30 hours. Generally, your earnings as a freelance writer depend on the subject matter, your expertise, and the final word count.
Check out freelance writing jobs on platforms like ProBlogger, Fiverr, and Upwork. You can also pitch directly to blogs like HuffPost that allow guest contributions and will pay for successful submissions.
2. Transcription
If you are a good typist, offering transcription services could be a great way to make $1,000 per month. Many websites and businesses are hiring for transcription tasks, and you can typically work remotely in a part-time or full-time role.
Working as a transcriptionist offers many perks, such as:
Flexible scheduling
Work from home
No minimum or maximum earnings
Quick to get started
Transcriptionists must be able to type quickly (at least 60 words per minute) and accurately. Fortunately, as long as you meet the minimum requirements, you will improve your typing skills as you gain experience.
Keep an eye out for the right opportunities, as the pay range can be quite large. Some online jobs offer very low pay while other more reputable firms offer competitive compensation. ZipRecruiter reports that the average income of a full-time transcriptionist in the U.S. is $58,536.
3. Rent out your property
Renting out anything you own but don't use is another way to make an extra $1000 a month. There are platforms that specialize in helping you monetize all of the following things:
Cars, vans, or trucks
A spare bedroom, or your whole house
Garage space
Storage space
Campers and RVs
Baby toys
Sports equipment
Power tools
And much, much more!
With so many available apps, it's simple to make money on the side. For instance, you can rent your car on Getaround or Turo. If you own a truck, rent it out on Fetch. Before long, you will realize that you can transform ordinary goods into money-generating assets.
4. Become a virtual assistant
Offering virtual assistance services is the best side hustle that can eventually evolve into a full-time job. Virtual assistants (VAs) often help with general administration, social media management, email management, data entry, and more.
Small business owners recognize that when they are being pulled in every direction, a VA can provide some much-needed relief.
You can start working as a VA with very little experience, with the bottom end of the pay range starting around $15 per hour. But if you can leverage your expertise and experience to build a more custom service, you may be able to pull in as much as $100 per hour.
If you are competent, organized, and interested in making money online, becoming a virtual assistant could be a great way to earn $1000 per month or more.
5. Start a blog
Blogging is another popular way to make extra money from home. The upside of blogging is that you can write about any subject you enjoy, and slowly develop a mastery of the topic.
Once you have created a catalog of content, you can make an extra $1,000 a month (often in passive income) with these business models:
Online courses
Books and ebooks
Affiliate marketing
Advertising
Speaking gigs
Consulting or coaching
Selling freelance services
To start a blog where you can make $1,000 a month, choose a niche you're relatively knowledgeable about. Use a keyword research tool to guide your content production process and share your posts on social media as well. Plus, you can combine your blogging effort with freelance writing to make money online while you slowly build up your audience.
6. Start a niche website
Niche websites are content-based sites that resemble blogs, but with some differences. A niche website focuses on content related to a very specific topic, and they are generally less personal than blogs.
You can begin a niche website on any topic that fascinates you. You'll earn through display ads and affiliate programs that promote products and services. The approach involves publishing content that targets unique phrases and keywords people are looking for.
7. Proofreading
Proofreading is the perfect option if you have top-notch grammar and spelling skills and a keen eye for detail. As a proofreader, you find and fix grammar mistakes in books, magazine articles, newspapers, marketing copy, blog posts, and other forms of writing.
Like many other gigs on this list, proofreading is a great way to make money online. The work can typically be done from home, part-time, and on your own schedule. That means if you just want to pull in an extra 1,000 a month, you can do so. But if you have more spare time than normal, you can also take on more projects.
8. Social media management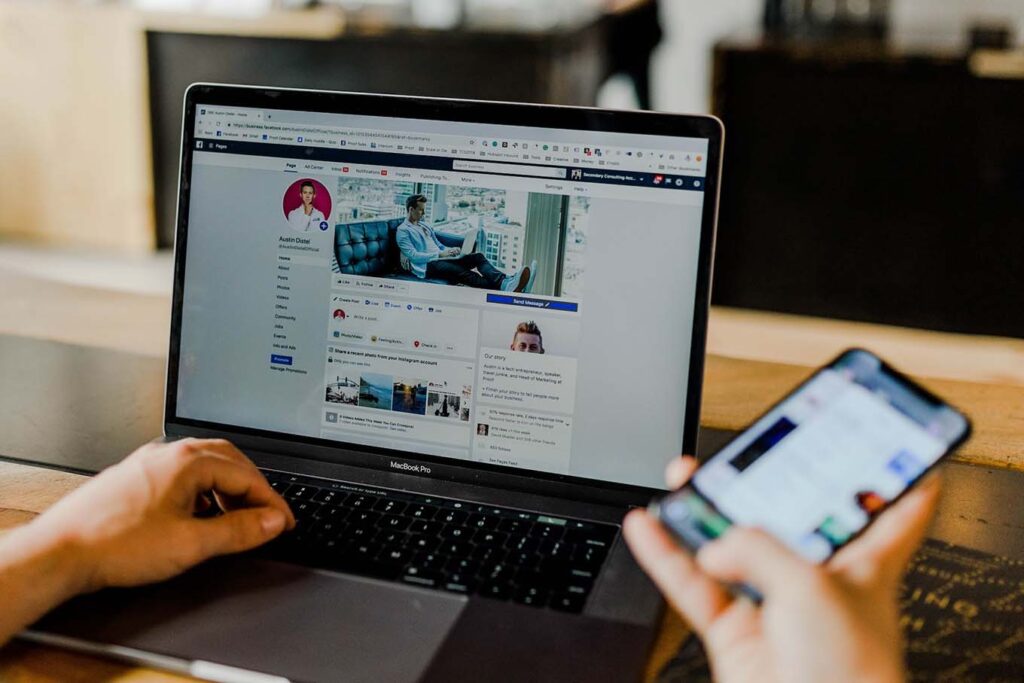 Do you spend a lot of time on TikTok, Facebook, Linkedin, Twitter, and Instagram? If so, you might be more qualified than you think to be a social media manager. Just by understanding the culture of each platform and how to navigate the apps, you are well on your way to helping small businesses manage their online presence.
Many entrepreneurs and business owners recognize the importance of being active on social media, but don't invest enough time into the platforms. To help them scale their brand's online visibility, you can manage their profiles as a social media manager.
You will be expected to create and post new content frequently, grow the audience, and reach new potential customers. Some social managers specialize in a particular platform and other generalists service all social media platforms.
9. Graphic design
Put your design skills to use by creating logos, labels, product packaging, marketing materials, social media images, and web pages for business owners. As a graphic designer, you will have total control over your schedule, and the only limit to your earnings is your skill level.
According to ZipRecruiter, the average graphic designer earns $28 per hour. At this rate, you'll have to work 37 hours a month, or less than 10 hours a week, to make an extra $1,000. Freelancing platforms such as Upwork and Fiverr offer great opportunities to pitch new clients.
10. Photography
Another way to make an extra $1000 a month is by becoming a photographer. You can monetize your photography in a number of ways, including:
Selling photo prints
Licensing your images via stock photography sites
Taking portraits and family photos
Starting a photography blog
Creating a photography YouTube channel
Creating an online course with tips and tricks
Writing photography ebooks
Selling digital items to other photographers, like photo overlays and lightroom presets
11. Bookkeeping
If you are a spreadsheet wiz or you have some accounting experience, start a virtual bookkeeping business to earn money on the side.
Many solopreneurs and companies hire external bookkeepers instead of performing the work in-house, so it's often not a challenge to find clients and earn an extra $1,000 a month.
Fortunately, you don't have to be CPA to offer bookkeeping services. You only need basic skills in organization and math. You can even learn how to get started by taking an online course on bookkeeping.
12. Sell on Etsy
Etsy is a popular online marketplace for crafters. Buyers look to Esty for vintage goods, handcrafted items, and custom printables.
Selling printables on Etsy is an excellent option for those interested in how to make an extra 1000 a month. This is because you can begin small, there are very minimal set-up costs, and it requires little ongoing upkeep. Customers download their purchases directly, so you don't need any inventory and you don't have to deal with packaging or shipping physical items.
Here are a few ideas if you want to sell printables:
Wedding invitations and save-the-dates
Greeting cards
Art prints
Birthday party decorations
Organizational charts and checklists
Wall art
Calendars and planners
Time trackers
If you're a graphic designer, you can make your printables from scratch. And if not, you can use Canva or hire a freelance designer to help you.
13. Pet sitting or dog walking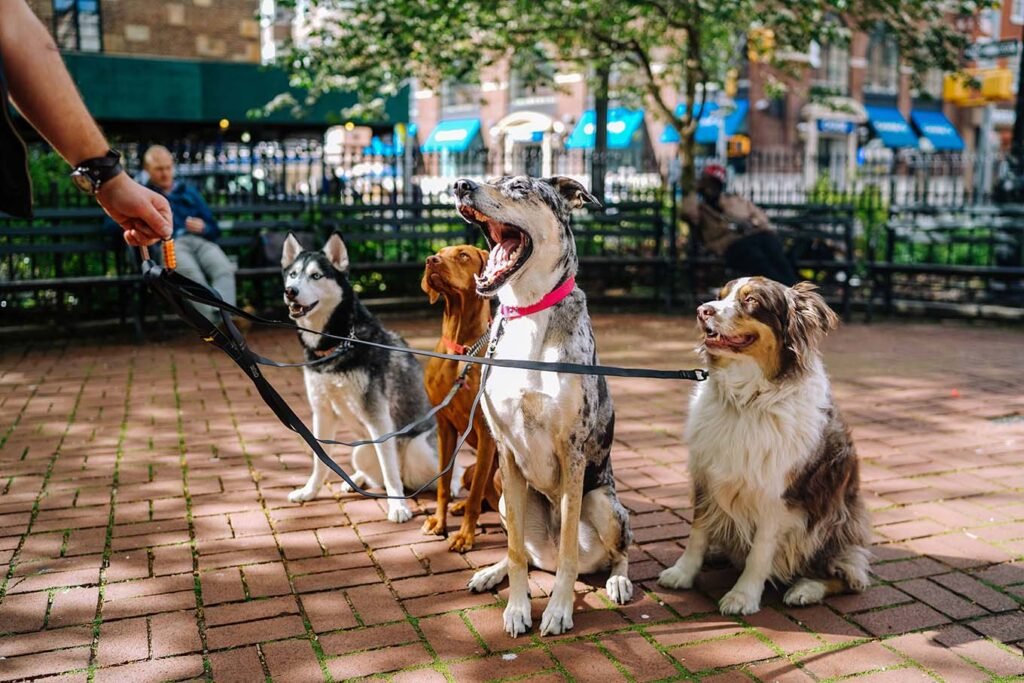 Pet sitting and dog walking are lucrative side hustles. You can visit busy dog owners' homes and attend to their pets while they're on vacation or in the office. Or, you could open a doggy daycare in your backyard and board pets for overnight stays.
Rover helps you create a portfolio as a pet service provider and get exposure to local pet owners in need of your services. ZipRecruiter reports that dog walkers get paid about $15 per hour. To make $1000 a month at that rate, you will need to walk dogs for about 67 hours per month, or 16 hours per week.
However, once you have established a loyal clientele, you can set your own prices and work as little or as often as you want. And you can make extra money by dog sitting for multiple families at once or offering additional services, like dog bathing and nail clipping.
14. Rideshare driver or delivery driver
Becoming a rideshare driver for Lyft or Uber is a flexible, money-making way you can try in your spare time. Similarly, you can deliver groceries with Instacart or offer food delivery with Postmates or DoorDash.
While actual earnings vary wildly based on location, speed, demand, and tips, it is not uncommon for drivers to make around $20 per hour. To make an extra $1,000 a month as a driver, you would need to work about 50 hours.
Of course, as with any gig-based work, your ability to make extra money is directly proportional to how often you work. The more hours you put in, the more money you can make.
15. Babysitting
Still not sure how to make an extra 1000 a month? Babysitting is a tried and true method. If you love children and parents trust you, babysitting is a largely stress-free way to earn extra money.
You can babysit for family and friends, or you can use a platform like UrbanSitter to connect with new families in your area. And once you land a few customers, word-of-mouth will typically lead to more opportunities.
Rates vary by family and number of children but can expect to earn at least $15-$20 per hour. To make an extra $1,000 a month, that works out to about 15 hours per week.
Related reading: How To Create A Money Mindset That Manifests Wealth
Final thoughts
Now that you've learned how to make an extra 1000 a month without a second job, it's time to take action. The earlier you start, the faster you can achieve your financial goals.
Choose one or two money-making ideas based on your skills and passion, and take the first step toward building a side hustle and a second income stream. With a little focus, you will make an extra $1000 a month before you know it.
Side hustle FAQs
How can I make $1000 every month?
Leverage your most unique talents or skills to make $1000 a month. Consider offering freelance writing services, selling handcrafted items on Etsy, or becoming a transcriptionist. The options are endless! Choose what works interests you most and spend a few weeks working on a new way to make money.
What's the fastest way to make $1000 a month?
The fastest way to make $1000 a month is to combine several different side hustles at once. If you have an extra parking spot or storage space, you can quickly rent those out and get paid upfront. Then, leverage any editing, graphic design, or proofreading skills you have to make extra money.
How can I make $1000 a month in passive income?
Other than investing, there are very few ways to make completely passive income. However, for semi-passive income, you can start a blog, start a YouTube channel, or sell digital products online to make $1000 a month. But be aware that without capital, you have to invest time to build passive income.