Whether you hate it or love it, you need your job. The stability, the benefits, the income – it is often too much to give up all at once. Luckily, Amazon makes it possible to generate passive income without giving up your career. The only problem is… how the heck do you get started?
If you're interested in learning how to make passive income on Amazon, you are in luck! This article will cover 9 of the absolute best ways to start earning passive income through Amazon. From Amazon FBA to Amazon associates, there are many ways to sell products and start making money on autopilot. First, let's cover the basics, and then we will get you ready to create your first passive income stream!
What Is Passive Income?
There are two types of income: active and passive. Active income is what most people think of when they hear the word "income" – it is the money you earn from working at your job or running your business.
Passive income, on the other hand, is money that you earn without having to put in any active work. It is often residual income that comes as a result of an upfront investment, such as investing in rental properties or creating a system that sells digital products.
Passive income can be a great way to generate extra money, without having to sacrifice your time or energy. However, it is important to note that there is no such thing as "easy" passive income. In order to make passive income, you will need to put in some initial work and continue to maintain your investment over time.
Learning How to Make Passive Income on Amazon
Amazon is an e-commerce behemoth. In 2022, Amazon is projected to do nearly $700 billion in net retail sales value. And this figure is expected to eclipse $1 trillion as soon as 2026.
Amazon's size and reach make it the perfect platform for anyone looking to create a passive income stream. Not only are there millions of potential customers, but Amazon also has a wide range of products and services that you can promote.
The best part? Amazon has a number of programs that make it easy to get started, such as the Amazon Associates program and the Amazon Fulfillment program.
In this guide, we will show you how to make passive income on Amazon using 9 different methods. Let's get started!
3 Ways to Make Passive Income on Amazon with Your Own Website
If you have your own website or blog, you can start generating passive income from Amazon immediately! Here are best 3 ways to start:
1. Fulfillment by Amazon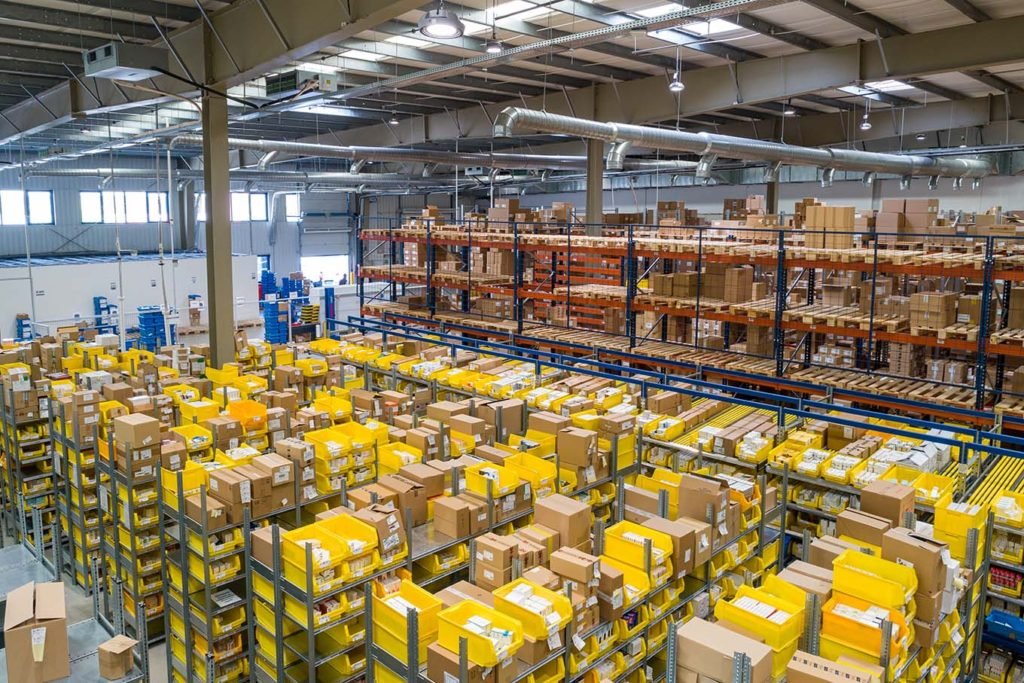 With Fulfillment by Amazon, or an Amazon FBA business, you can sell products on any platform of your choosing and let Amazon manage the fulfillment process.
To get started, simply link your sales system to your Amazon seller account. Then, whenever you make a sale, Amazon will take care of picking, packing, and shipping the product to your customer. The fees for this program vary depending on the product you are selling, but they typically range from $0.99 to $2.99 + shipping per unit.
If you are interested in starting an Amazon FBA business, we recommend checking out this course from Udemy, which will walk you through the process step-by-step.
2. Amazon Associates
Amazon Associates is Amazon's affiliate program. This program allows you to earn passive income by creating an affiliate link to a specific product and sharing it with your audience.
As an Amazon Associate, you will earn a commission on any product that is sold through your affiliate link. The commission percentage varies depending on the product category but generally ranges from 2-10%.
To create an affiliate link, log into your Amazon Associates account and find the product you want to promote. Then, click on the "get link" button and choose from text, image, or native shopping ads. Once you place these ads on your website or blog, the income that you generate is completely passive. Amazon will track all of your clicks, sales, and earnings in a simple report.
3. Pallet Flipping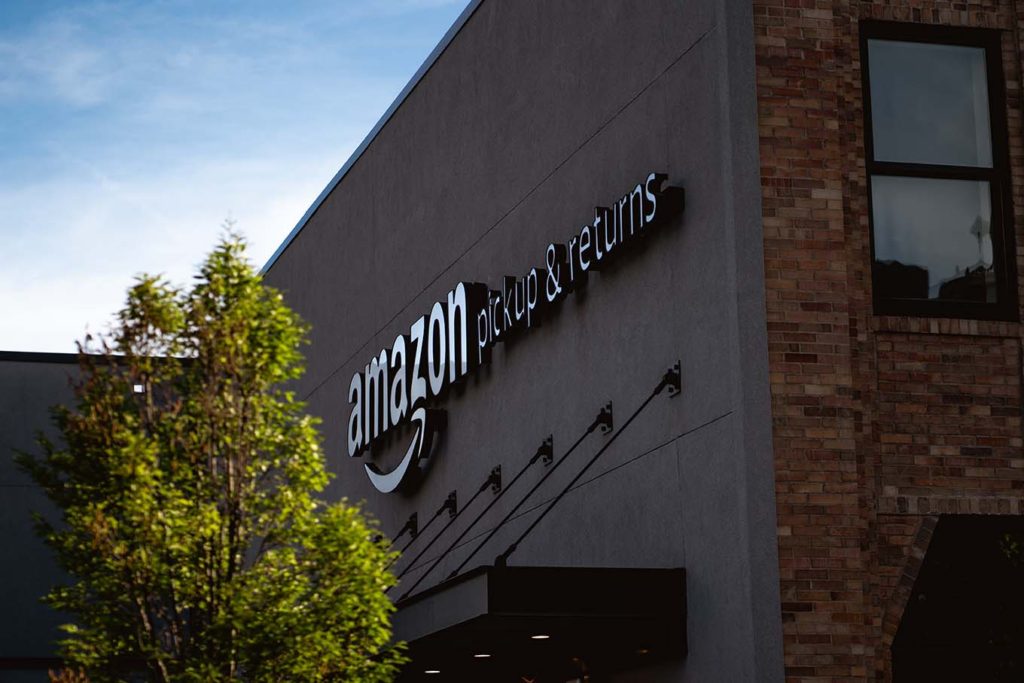 In this sales model, you can purchase an Amazon returns pallet and flip the individual components on your own website. These pallets are often filled with products that were returned by customers but are still in new condition.
Pallet flipping can be a lucrative business but it generally requires involvement in the day-to-day operations. To generate income passively, you will need to develop systems for purchasing pallets with profitable products, uploading these products to an e-commerce store, and shipping them.
While this can be accomplished with an office space and a small team, it may not be the best starting point for those committed to a completely passive way to earn money.
How to Make Passive Income on Amazon Without a Website
Don't have your own website? No problem! You can still make passive income on Amazon. Here are 6 methods to get started:
4. Fulfillment by Merchant
Fulfillment by Merchant, or FBM, is similar to Fulfillment by Amazon, but with one key difference: you fulfill the orders yourself. With FBM, Amazon can help you sell the product but you will need to handle your own storage, shipping, and customer service.
The upside of FBM is that you have complete control over the customer experience, and you can offer lower prices since you are not paying Amazon's fees. The downside is that it takes more time and effort to set up. To generate passive income with FBM, you will need to have a reliable storage and shipping solution in place. This can be a third-party logistics provider or a warehouse that you build a team for.
5. Drop Shipping
Drop shipping is a type of e-commerce business where you sell products without having to carry any inventory. When a customer places an order, you simply contact the supplier and they ship the product directly to the customer on your behalf.
In order to drop ship as an Amazon seller, you will first have to find a reliable supplier of wholesale products. Then, create your own listing for these products in your Amazon store and start selling. The Amazon business will have to be structured as FBM, and when the product sells you can simply pass the orders directly to the seller.
This way, your products will move without you being involved in the shipping process. As you learn how to make passive income on Amazon, there is a lot of appeal to drop shipping. Generally, the challenges are finding a great partner and pricing the products so you still have strong profit margins.
6. Amazon Kindle Direct Publishing or KDP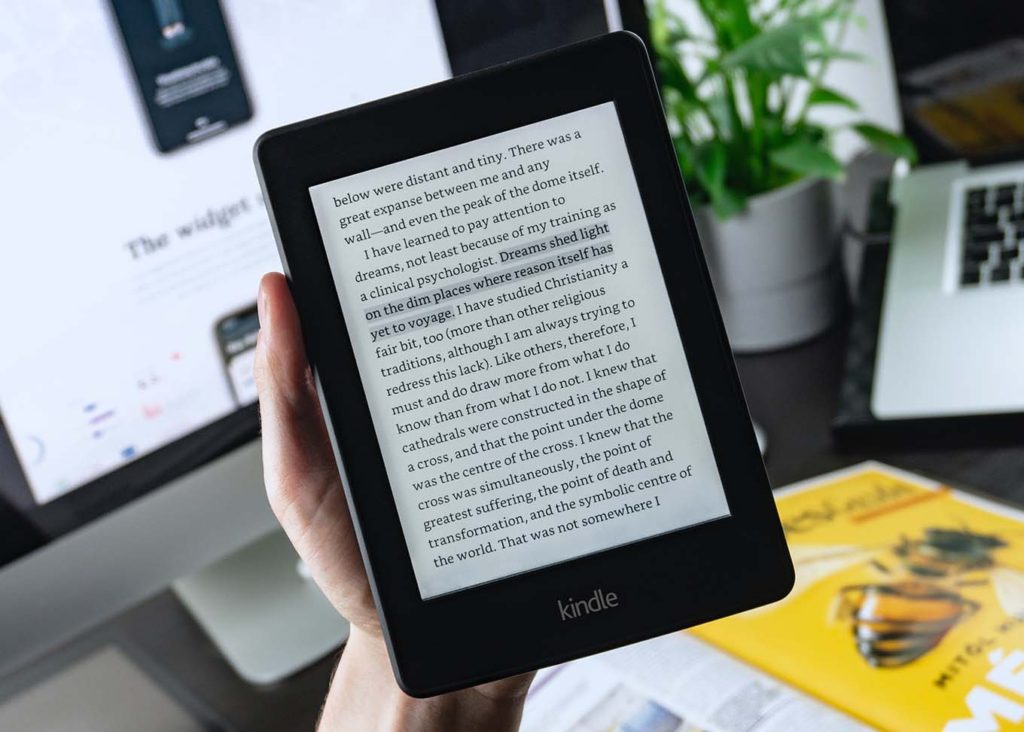 Amazon KDP is a marketplace where you can publish your own hardcover books, paperbacks, and e-books to earn passive income. When executed properly, Amazon KDP can be a consistent source of book sales with a great profit margin. That being said, this business model is simple, not easy.
The key to self-publishing is, of course, creating a product worth selling. But once you have completed a high-quality manuscript, the rest is straightforward. Upload your book to the Amazon storefront for free, create the book's detail page, and start reaching Amazon's global audience. From this point forward, your KDP Amazon store will generate passive income with every book sale.
Amazon KDP is powerful because, unlike with traditional publishers, you get to maintain the rights to your books. Plus, you get to set your own price and you are only charged a fee when your book is sold. You can even promote products that you published elsewhere if you currently own the rights to the book.
7. Retail Arbitrage
Retail arbitrage is the process of finding products at a low price from one retailer and selling them for a higher price at another retailer, in this case, Amazon. Retail arbitrage is one of our favorite ways to make money online for beginners, and it has the potential to be relatively passive.
To get started, all you need is a smartphone and the Amazon Seller app. You can use the app to scan products in-store and see how much they are selling for on Amazon. If there is a significant price difference, you can buy the product and resell it with Amazon FBA or FBM.
To earn money through retail arbitrage with little or no effort, don't go out of your way to scout products. Instead, simply keep your eyes open for opportunities while you are out shopping. Clearance sales, end-of-season markdowns, and unboxed items are all great places to start.
8. Private Label
Private label products are goods that you create and have the right to sell exclusively under your own brand name. Private label products are a great way to get started selling on Amazon because they put you in control of your own listings.
When selling generic products, Amazon sellers compete for the Buy Box, which is the section of an Amazon product page that includes the "Add to Cart" button. The seller with the Buy Box pays a premium to Amazon, while the other sellers are left to compete on price.
With private label products, you don't have to worry about this race to the bottom. Instead, you get control over your product page and can include things like custom images, videos, and descriptions. This allows you to differentiate your product and build a brand on Amazon.
To get started with private label products, find a niche that you're passionate about and search for products that can be improved or replaced. Once you have a product in mind, locate a manufacturer on Alibaba and begin the product development process.
While creating a unique, winning product is no small feat, Amazon makes the rest easy. After private labeling a product, ship the goods to Amazon's warehouse to be fulfilled with Amazon FBA. From there, you don't have to worry about managing an ecommerce store, selling products, or printing your own shipping labels.
After implementing the proper systems, professional sellers often report making money and running a successful business on Amazon in as little as 5-10 hours per week. This may not be 100% passive, but the potential income per hour worked is hard to beat!
9. Merch by Amazon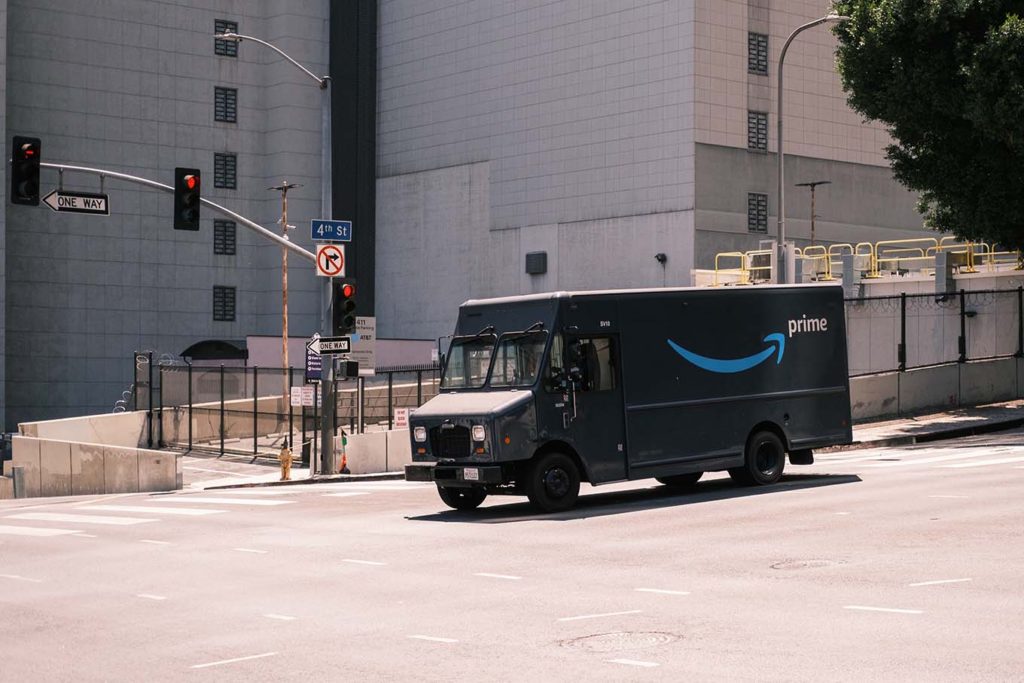 Merch by Amazon is a popular side hustle idea for designers and creative types. The program allows you to upload your own designs onto t-shirts, hoodies, and other apparel. Once the design is approved by Amazon, it will be available for purchase on the e-commerce site with free two-day shipping for Prime users.
Much like FBA, when a customer buys one of your shirts, Amazon will handle the printing, shipping, and customer service. You, in turn, earn money in the form of a commission for every sale. The only challenge with Merch by Amazon is that there is significant competition for the best designs.
If you have a knack for humor, trend-jacking, or simply creating visually appealing designs, you should give Merch by Amazon a try. Your designs continue selling on Amazon long after you upload them, so this can be a great way to earn income passively.
Keyword Research for Your Amazon Business
Learning how to make passive income on Amazon requires mastering keyword research. Before purchasing or developing a product, always make sure there is demand with the Keyword Tool for Amazon. Explore relevant product categories and type in seed keywords that a customer might search.
The Keyword Tool will then show you how many people are searching for these terms on Amazon, along with related keywords that customers are also searching for. These are called long-tail keywords and are essential for ranking your product in Amazon's search engine.
If you are an FBA seller or an affiliate, the Keyword Tool for Amazon is a resource that you can use to optimize your product listings. By strategically including these keywords, customers will be better able to find your products.
Where to Go for More Information
If you want more about how to make passive income on Amazon, sign up for The Money Maniac newsletter today. We cover everything you need to know to launch an ecommerce brand, scale through digital marketing, and profit.
Amazon Passive Income FAQs
Can you actually make passive income on Amazon?
Yes, you can make passive income on Amazon. You can do this by becoming an Amazon affiliate, listing products for sale with Amazon FBA, or designing for Merch by Amazon. Each option requires upfront time, energy, or investment, and then has the potential to become largely passive.
How can I make $1000 a month in passive income?
There are many ways to make $1000 a month in passive income. Consider creating a private label product and listing it on Amazon FBA, using Amazon's affiliate program to earn commissions from a blog, or writing books for Amazon's Kindle Direct Publishing program.
How do you do passive income on Amazon 2023?
The most popular way to earn passive income on Amazon in 2023 is through creating your own products and selling them through Amazon FBA. In this model, sellers do not have to manage the marketing, fulfillment, or returns and exchange processes. The only requirement is managing inventory, which can be done on a monthly or quarterly basis.
Can you realistically make money on Amazon?
Making money on Amazon is completely realistic. Given Amazon's positioning in the global e-commerce market, the only limit to your Amazon sales performance is your creativity, drive, and time commitment. According to a study by Jungle Scout, 71% of sellers earn more than $1,000 per month in sales and 11% do more than $100,000 per month in sales.