Gold and oil are relics of the past. In the 21st century, nothing is more valuable than data. The global economy is increasingly driven by engagement and measured by click rates, and market researchers are eager to know what makes us tick. In other words: research companies are willing to pay good money to hear our thoughts and opinions.
For most internet junkies, that may not be much of a revelation. You likely already know that third-party cookies track our activity online to personalize ads, and you've probably been asked to remain on the line after a customer support call for a brief survey. But have you ever stopped to ask, "If my opinions and preferences are so valuable, how can I cash in on them?"
Ah, wouldn't it be nice to be paid for your feedback? And what if you could do so from the comfort of your home? Well, my friend, you have stumbled across the ultimate guide to paid online focus groups.
This article covers focus group opportunities and market research projects that anyone can take advantage of. So roll up your sleeves and let's dive into the world of paid research studies!
What Is a Focus Group?
Focus groups are guided interviews conducted with a small group of people to gauge their reactions and receive their opinions on a product, service, or advertisement. Some focus groups work with demographically diverse subjects, and others hone in on the sponsoring business' target audience.
Focus groups are an important tool for market research. Using the data they gather in studies, focus group companies generate feedback from potential customers and incorporate their thoughts to produce better products, design more effective advertisements, and enhance the user experience.
Brands can use focus groups to gather data for just about any public-facing purpose, including new toy lines, fast food dipping sauces, political campaigns, movie titles, video game concepts, website navigation, clothing styles, and even alcoholic beverages.
Many focus groups nowadays are conducted online through video calls, so you don't even need to travel anywhere to participate in them. And you do get paid — sometimes handsomely — for answering their market research questions!
Closely related to paid online focus groups are online surveys, which are self-guided questionnaires about your consumer habits and opinions. It is worth bearing in mind that many of the best-paid focus groups also offer online survey opportunities.
How Much Can You Earn From An Online Focus Group?
Payment for participation in focus groups varies greatly depending on the duration, product, target audience, and market research company. Some legit paid focus groups offer as little as $20, whereas longer market research surveys and studies can pay upwards of $1,000+ per study. Focus group participants are usually given cash or prepaid Visa cards, or paid through PayPal.
In-person research studies tend to pay the most because they require more time commitment and they have a smaller pool of participants to draw from. But with online focus groups, you can sign up for multiple opportunities to maximize your earnings. This allows you to make a very comfortable side income from your laptop — or even your smartphone! Online surveys generally pay the least as there is no barrier to entry, and they require much less time to complete.
It's not realistic to expect a full-time income from paid online focus groups and online surveys. However, you could easily make a few thousand dollars per year by signing up with several of the market research companies listed below. That's not a bad way to boost your savings in your spare time!
To help you locate paid focus group studies that fit your interests and schedule, we have compiled a list of the 30 highest-paying consumer research companies to consider.
Top 30 Paid Online Focus Groups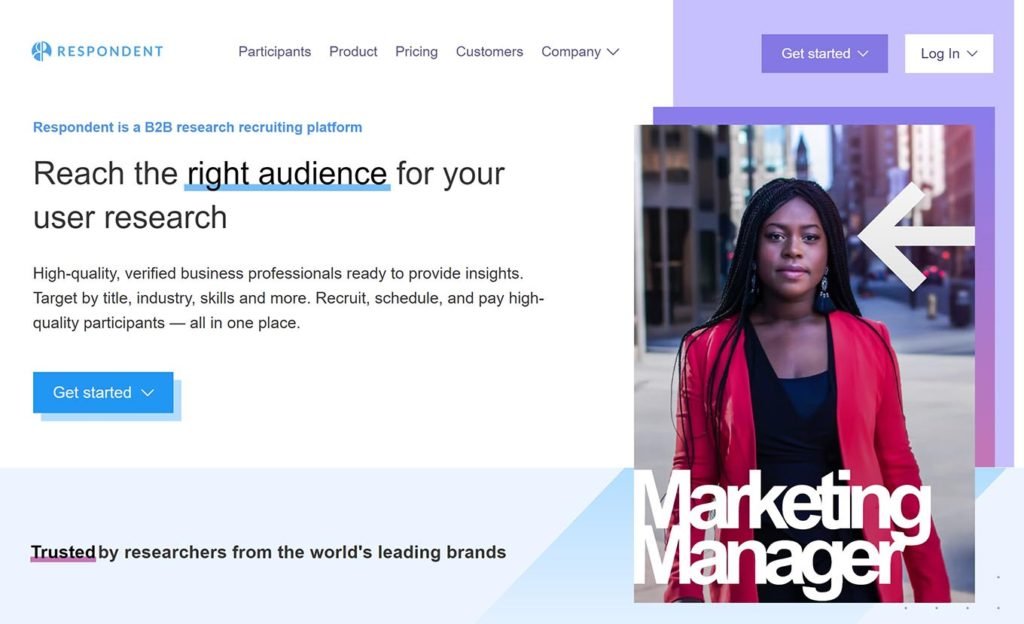 Among Redditors, Respondent is one of the most popular places to find paid focus groups. The platform hosts major research studies from clients like Microsoft, Atlassian, IBM, and Intuit.
Payment ranges from $100 to as high as $700 per hour and is issued directly, not in gift cards. However, the highest-paid focus group opportunities typically require some professional experience in fields like technology, business, or marketing. Respondent offers both online and in-person focus groups, and their screenings are known to be detailed yet professional.
2. Google User Research
Google User Research pays users to test out Google's products and report on their experiences. Participants can speak to Google's researchers remotely or in person at one of Google's many offices.
Interested parties must complete an initial survey (about 45 minutes long) to determine which paid research opportunities they qualify for. Each study pays $50 to $75 via gift card.
3. Watchlab
Watchlab conducts online paid focus groups from 2 to 200 people at a time. They host various market research projects including taste tests and mock trials. Focus group participants can earn $50 to $200 per study. Whether you are a student, an expecting mom, or a professional side hustler, Watchlab has a wide range of opportunities for you.
4. Brand Institute
Participants in Brand Institute's focus groups and surveys are called Brand Institute Panel Members. To become a member, participants simply have to register, create a profile, and wait to be connected to focus group opportunities.
Although the Brand Institute provides market research for many types of products, they focus mostly on pharmaceutical brands. Participants can commonly expect surveys on names of new medical drugs, and the average pay is $15 per half-hour survey.
5. Field Voices
Field Voices is a must-try for anyone looking for a paid focus group. Participants must first register on the website and then apply to each individual focus group or research survey. If you qualify and complete the study, payment is given via prepaid Visa cards or e-gift cards.
Field Voices conducts focus groups and user testing for a wide variety of products and ideas and works with a diverse range of demographics. Most of their studies pay from $100 to $350.
6. DScout
DScout takes a fun approach to focus groups and market research, something that can often be a dry undertaking. Participants are called scouts and are invited to participate in research studies, which DScout calls missions.
These focus group opportunities, or missions, examine all sorts of topics from everyday activities to TV watching habits. Current offerings include a six-part interview on what participants find entertaining for $100, a simple survey about participants' health habits for $75, and a brief opinion on how you like to drink your coffee for $2.
7. Experience Dynamics
Experience Dynamics specializes in user experience (UX) market research. They use market research gathered from focus groups and surveys to improve the usability of companies' products and websites.
Experience Dynamics participants can expect to earn $50 to $150 per one-to-two-hour survey, according to their website.
8. User Interviews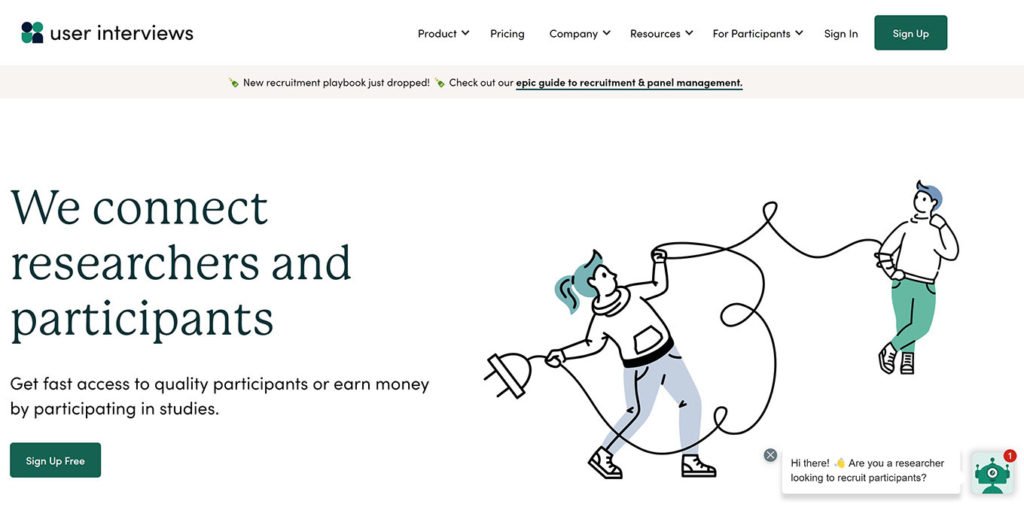 User Interviews is another UX-oriented paid focus group company that conducts research on groups of five to ten people. These focus groups pay an average of $50 to $175 per one-to-two-hour session. Each study has unique requirements, but most are conducted remotely via webcam and require some form of screen sharing.
9. American Consumer Opinion
American Consumer Report asks prospective Panel Members to register for their website and take screenings for as many focus groups as they would like. Each paid focus group or survey only takes about 10 minutes and pays $5 to $10. The market research company states that most participants complete several research studies per year, making it an easy way for anyone to make extra money.
10. MindSwarms
Like other market research companies, MindSwarms requires focus group hopefuls to fill out an application for each group they wish to partake in. On average, the online focus groups ask about ten questions and pay $50. The user interviews are conducted via video call on a smartphone or webcam.
11. Survey Feeds
Survey Feeds is a UX-focused research team that specializes in tech and health. Potential participants will fill out a one-time survey after creating their account, and Survey Feeds will contact them when they qualify for different focus groups or surveys.
12. Survey Junkie
Survey Junkie is one of the most widely recognized survey companies on the internet. Their model is straightforward for users: Sign up, answer surveys about your behaviors and opinions, and get paid.
Most of the marketing research on Survey Junkie pertains to online activities, product usage, and general consumer trends. The surveys pay typically between 50 cents and $3 and take anywhere from two to 30 minutes to complete. Earnings can be cashed out via PayPal or through gift cards.
13. Ipsos iSay
Another survey website, Ipsos iSay pays based on a points system whereby 100 points equals about $1. Participants are screened for fit before each survey and payment is made with e-gift cards and prepaid Visa cards sent.
Brands that conduct online surveys on iSay do so to connect with their multi-million member community. As a participant, you will receive one or two emails every day with survey opportunities.
14. Recruit and Field
With over 50 years of market research behind them, Recruit and Field has exciting opportunities for those interested in joining paid online focus groups. From taste-testing gum to playing video games, Recruit and Field covers a wide swath of products and activities in their focus groups.
Potential participants must create a profile that Recruit and Field will use to qualify them for relevant focus groups and surveys. Once matched, they will be contacted by the research team to discuss expectations and begin the paid focus group.
15. PingPong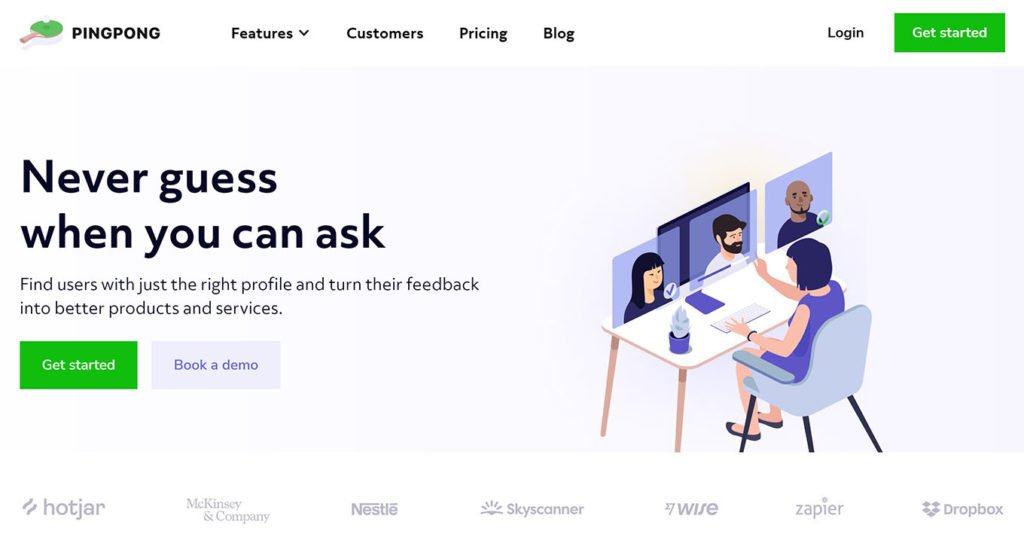 PingPong (also known as HelloPingPong) focuses on product-usability research. Participants are interviewed via video call and can expect to make about $25 per half-hour interview. At this time, PingPong does not offer any in-person focus groups.
16. 20|20 Panel
20|20 Panel offers $50 to $150 for their focus groups, which can be either in person or online. This focus group research company specializes in product testing and feedback on company ideas.
To start, participants create a personal profile that determines which focus groups they qualify for. From there, 20|20 Panel will contact you with specific focus group information. You can also check their website to see if there is an in-person focus group in your area.
17. Schlesinger Group
Formerly known as Focus Pointe Global, Schlesinger Group provides companies with a vast range of qualitative and quantitative data. All this research is conducted through user interviews with consumers like you. They offer surveys, phone interviews, and focus groups for everything from product testing and clinical research to television pilots and jury research.
Surveys pay an average of $2 to $3, while focus groups pay around $100. If you need a creative way to save more money, this is an easy choice.
18. Inspired Opinions
Inspired Opinions is owned and operated by the Schlesinger Group but offers focus groups specifically for residents of the United Kingdom. Find paid focus groups that operate online, over the telephone, or in person and earn 1£ per hundred points.
19. Find Focus Groups
Find Focus Groups is a platform that helps you find paid online focus groups. You can search by city or state for local in-person focus groups, or sift through nationwide online focus group opportunities.
At the moment, paid focus groups are ranging from $150 to $450 for input on topics such as cosmetic products, social media usage, pizza taste-testing, driver studies, and health habits. If you find an online focus group that matches your interests, simply click on the listing and apply.
20. FocusGroups.org
FocusGroups.org is an internet favorite, as a source of some of the best-paid focus groups. These opportunities typically pay $50 to $200 per session, with some offering as much as $1,200! Participants can search for local in-person focus groups or paid focus groups conducted remotely on almost any topic imaginable.
FocusGroups.org usually sends payment by mailing you a check or sending you a prepaid Visa card.
21. Apex Focus Group
Apex Focus Group is another service that finds paid focus groups, online surveys, and even clinical trials for interested participants.
Each month, Apex Focus Group curates around 200 paid focus groups online that you can apply for. These focus groups can pay anywhere from $50 to $350 per session, making them an excellent source of extra money.
22. Fieldwork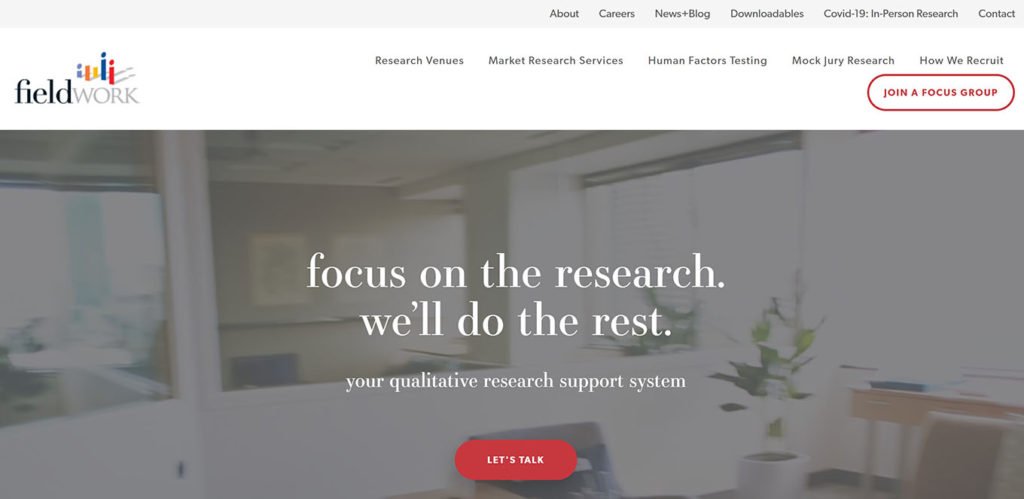 Do you have a specific taste in clothing? How about music? Do you use a bank? If so, Fieldwork has a paid focus group for you. They cover everything from shop-alongs to product testing and pay an average of $50 to $200 per session. Sessions range from one to three hours, and payment is issued in the form of prepaid Visa gift cards.
23. Craigslist
While you should always exercise extreme caution on Craigslist, many legitimate market researchers do turn to this free platform to find participants. Browse your local Craigslist listings to see what paid focus groups are available, and be sure to research the research company before giving any personal information away.
24. Facebook
As with Craigslist, countless market research firms use Facebook groups to recruit participants to their paid focus groups. Take extra precautions in these Facebook groups, but moderators and other group members usually help to point out untrustworthy focus groups.
25. Rare Patient Voice
Rare Patient Voice specializes in focus groups for patients, caregivers, and medical professionals. If you are a patient with a medical condition or work in healthcare, then Rare Patient Voices may have paid focus groups and surveys for you. These online focus groups work to improve medical products, and they will pay you around $100 for completing a focus group.
26. SIS International
SIS International is a global market research firm that surveys consumer sentiment on an array of products and ideas. The typical pay is $100 to $200 per session. And SIS offers both online and in-person focus group opportunities, with most panels including six to eight people.
27. Plaza Research
Plaza Research, also known as PRC Market Research, specializes in taste testing and tech product testing. They offer in-person focus group sessions in 13 major markets as well as online surveys. Plaza Research pays $50 to $200 per hour depending on the requirements of the research.
28. Probe Market Research
Probe Market Research specializes in focus groups that shape the latest TV shows, movies, and products before companies release them to the public. When you register and create a profile, PMR will match you with paid online focus groups that fit your interests. Their focus groups pay between $50 and $400 – not a bad way to make money without leaving your house!
29. Focus Insite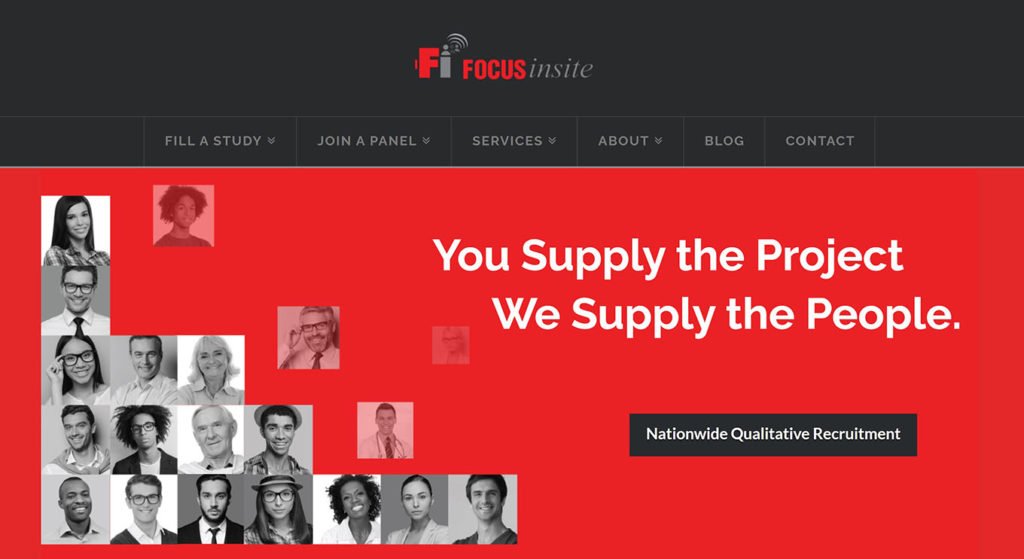 Focus Insite aggregates clinical studies, educational studies, and product testing focus groups. By joining Focus Insite's database, participants can apply to a list of focus groups that is updated every few days. The typical compensation for these opportunities is $50 to $400.
30. GLG Insights
GLG Insights works with business leaders, insurance professionals, and pharmaceutical companies to help make executive decisions. If you have experience in any of these fields, you can participate in online surveys and focus groups that last between 40 and 60 minutes.
As a member of GLG, you will earn $100 to $500 per study. These paid focus groups are generally one-on-one phone interviews in question-and-answer format.
Final Thoughts
If you are looking to make money online, there is no shortage of paid online focus groups. While not all research studies are available to everyone, there are plenty of survey sites and market research groups to choose from. There is even a handful of in-person focus groups for those in large metropolitan areas.
By scrolling through this list of 30 paid online focus groups, you can find opportunities that fit your interests and allow you to make money online in your free time! For more ways to increase your earnings, check out this list of high-income skills that every ambitious person needs.
Focus Group FAQs
Can you get paid to do focus groups?
Yes, you can get paid to join focus groups. Focus group participants are typically compensated for their time with a cash payment or gift card. Depending on the length and technical rigor of the study, the pay can vary from $50 to $500 per hour.
Does Survey Junkie pay real money?
Yes, Survey Junkie pays real money every time you complete an online survey. The popular survey site pays users via PayPal or gift card after they hit the minimum withdrawal threshold of $5.
How much can you make with Respondent?
Respondent is one of the top paying market research companies because they target highly qualified participants for their studies. Many of their user interviews focus on technical topics and pay $100 to $500 per hour.
Can I get paid for my opinion?
You can absolutely get paid for your opinion with online paid focus groups. Legitimate market research studies need participants who will share their honest feedback on products, services, marketing campaigns, and more.