If you want to make money from home, consider becoming a virtual assistant. With the right training, almost anyone can find a gig as a virtual assistant and kickstart their freelancing career. But if you've never worked online before, you may be wondering how to become a virtual assistant with no experience.
Well, you have come to the right place! In this step-by-step guide, we will show you how to become a virtual assistant even if you have no prior experience. We'll cover the skills that you need to learn, what tools to use, how to find clients, and how to set your rates.
So whether you're just starting out or are looking for a career change, read on for all the information you need to start your journey toward becoming a successful virtual assistant!
What is a virtual assistant?
A virtual assistant is a person who provides administrative services to their clients as an independent contractor. As a virtual assistant, you get the luxury of working from your home office, but you deal with your client's documents, calendars, email accounts, and more.
Virtual assistant jobs are engaging because your responsibilities rely almost completely on your client's unique needs. As working from home has become the norm in recent years, virtual assistant services are one of the fastest-growing online career fields. Whether you're looking for a side hustle or want to build your own business, you can't go wrong by learning how to become a virtual assistant.
Typical duties as a virtual assistant might include transcription of documents, coordinating schedules, handling travel arrangements, or taking care of any other tasks so your client can focus on the core responsibilities of their job.
Based on data obtained from Indeed, virtual assistants earn an average salary of $20 per hour in the United States. The salary for virtual assistants varies depending on experience, area of expertise, and the client themselves.
As freelancers and independent contractors, virtual assistants are usually able to set a public rate on platforms like Upwork. While salary negotiations are conducted on a client-by-client basis, this public rate has an anchoring effect that cannot be ignored. Choosing an appropriate public rate is an important factor in optimizing your overall income and work-life balance.
How does a virtual assistant spend their day?
As a virtual assistant, your job is to be available for any and all administrative support. The job description depends on your client's needs, which means virtual assistant work can vary wildly from day to day.
Common recurring duties include email management, calendar management, scheduling meetings, making travel plans, blog management, creating content, and more. You may even find yourself in charge of one-off organizational tasks, email marketing, or monitoring Facebook groups.
While all of these different services can sound intimidating at first, this is actually why becoming a virtual assistant (even with absolutely no experience) is a great online job. In a relatively short amount of time, you get to gain experience and develop specialized skills.
After you've picked up some new skills, many virtual assistants opt to specialize in specific services. This is an excellent strategy once you have determined what you are good at and what you enjoy doing. Plus, as you become an expert in your field, you can land even more clients and better-paying jobs on your own schedule.
Specializing in a niche area with high demand can be a great way to create a successful business. Building an agency or a VA business and training your own team to provide virtual assistance is the ultimate level-up for an administrative assistant.
Who hires virtual assistants and why?
No one group of people hires virtual assistants. Because virtual assistant services are so wide-ranging, virtually anyone can benefit from working with a virtual assistant.
However, many business owners, entrepreneurs, and professionals with demanding careers hire virtual assistants to save their limited time. But the exact reason for hiring a virtual assistant varies from client to client.
One business owner may choose to increase their productivity by spending time on essential tasks and outsourcing repetitive tasks to an executive assistant. In other cases, a new business may hire a virtual assistant to save money. Hiring an assistant from a remote location with flexible working hours, rather than an in-office employee with a full-time job, could be an efficient use of capital for a business with limited administrative work.
This is an especially common choice among entrepreneurs. For individuals focused on minimizing overhead costs, VAs are much more cost-effective than full-time employees. They work on an as-needed basis, so the client only pays the assistant for the time spent working.
Some companies even hire virtual assistants to improve productivity among employees and prevent burnout. Being able to outsource general admin tasks can empower stressed or overworked employees to focus on more pressing tasks.
What services do virtual assistants offer?
As a virtual assistant, there are tons of services you can offer your clients. They include: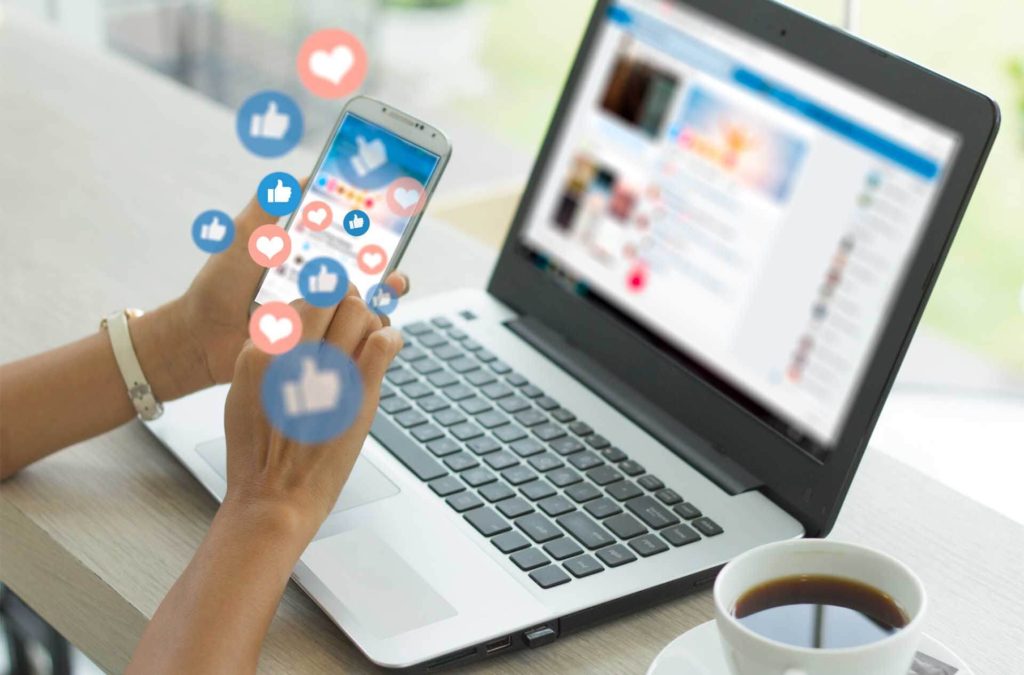 Social media management
Today, virtually everything is done online. Most business owners are aware that for a brand to succeed, it needs to establish a social media presence. Social media marketing is essential to a brand's growth.
However, most businesses are too busy to spend time engaging their audience and consistently sharing content on social media platforms. That is where a virtual assistant can add value.
If you enjoy spending time on social media, interacting with people, and managing accounts, you can make money online as a virtual social media assistant.
Social media management is a highly lucrative position, especially now that there is a high demand for social media managers. Some of the skills you'll need for the job include:
A good understanding of all social media platforms
Marketing skills, like the ability to create eye-catching headlines
A keen eye for design and attention-grabbing images
Conversational skills for engaging with the brand's audience in Facebook groups and social media pages
Familiarity with platforms that allow you to schedule social media posts
Ability to keep up with social media trends
Ecommerce
Ecommerce businesses have become increasingly popular, especially since the COVID-19 pandemic and subsequent lockdowns.
Managing ecommerce stores can be difficult and time-consuming, especially for small business owners. There are hundreds of tasks to be completed every day, which is why an ecommerce assistant can be of help.
Some of the duties you could have as an ecommerce assistant include:
Order management, from order entry to shipment tracking and invoicing
Processing returns and exchanges
Managing customer service
Maintaining the website or virtual storefront
Managing inventory
Implementing automation tools for marketing and customer support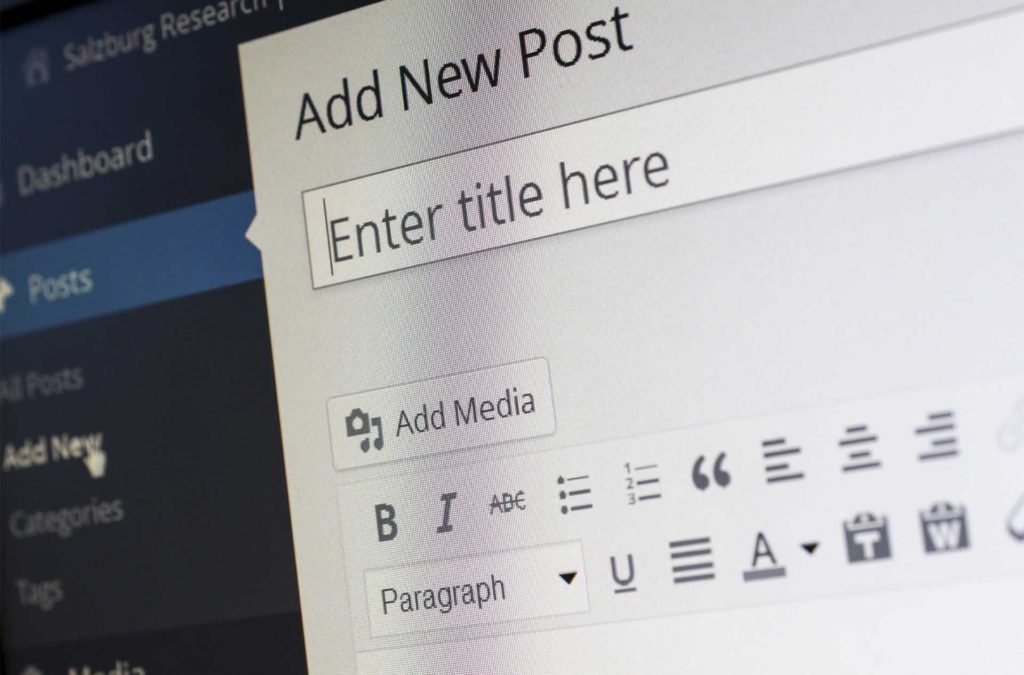 Blogging
If you enjoy blogging and have your own blog or want to start one, offering virtual assistant services as a blogger can help fast-track your learning process.
Some of the duties of a blogging virtual assistant are:
Writing, editing, and proofreading blog posts
Improving on-page SEO
Managing readers' emails
Scheduling social media posts
Creating graphics for blog posts
Adding affiliate links
Fixing broken links
Moderating the blog comments
Email management
One of the most important and widespread virtual assistant services is email management. Very often being a virtual assistant means supporting communication management, mainly in the form of emails.
As a virtual assistant, you can be put in charge of email correspondence, meaning you screen, read, sort, flag, forward, and reply to emails on behalf of your client. You have to note and relay important information that might need the client's attention.
General administration
General administration covers a wide range of administrative tasks. This role is perfect for anyone with previous experience working in an office, who is dependable, organized, and professional. Administration is a key part of both physical and online businesses, so it's easy to find these jobs as a virtual assistant.
The role of a general administration virtual assistant is similar to an on-site assistant, except you work from a remote location. Some of the typical tasks you may be expected to handle include:
Scheduling meetings
Managing calendars
Handling travel arrangements
File management
Answering phones
Content production
Content creation is a huge part of online marketing, but many businesses simply do not prioritize creating content. If you are a creative who enjoys making videos, shooting photos, and designing still images, you can offer your services as a content creator.
Most businesses outsource these tasks because creating content is time-consuming and challenging. Also, it is often more cost-effective to hire an independent contractor than a full-time content creator. Some of the tasks you could handle in content production include:
Taking and editing product photos
Sourcing images
Researching content ideas
Creating and editing promotional or educational videos
Creating graphics
Data entry
Data entry is an umbrella term that covers roles including compiling business data, ensuring accuracy, and deleting unnecessary or inaccurate records. It is essentially about managing data to ensure accuracy and efficiency. This service is mostly needed by hospitals and clinics for patient records, postal work, billing, and school administration.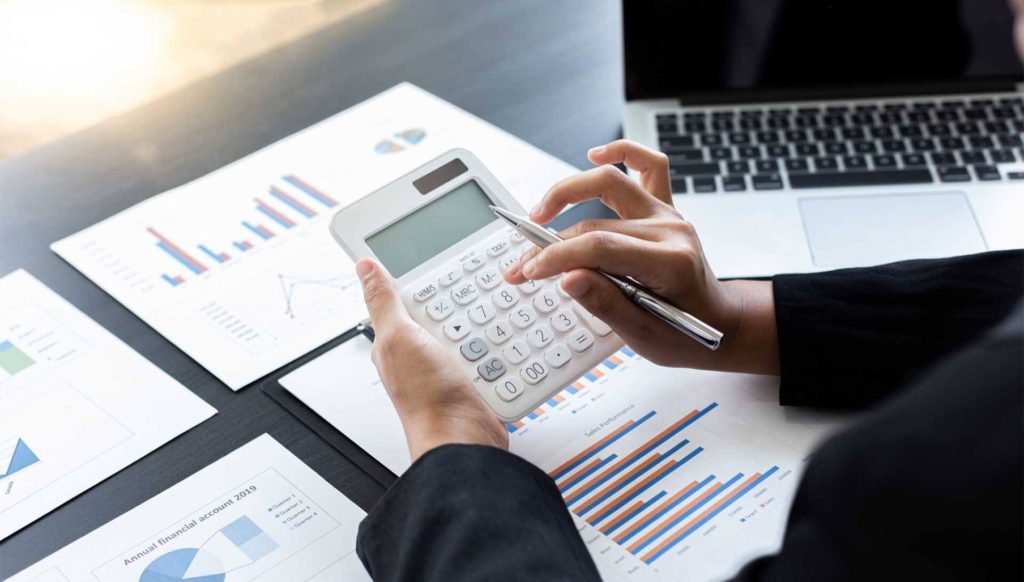 Finance
Finance is a particularly high-earning virtual assistant role. If you have any experience working in finance or accounting, you can offer services as a virtual assistant specializing in that area. Finance virtual assistants can find clients in need of:
Bookkeeping: Help manage the budget, make purchases, and track expenses
Managing invoices: Use templates to create and issue invoices on behalf of the business
Processing payments
Payroll management
Customer service
Remote job boards are filled with companies in need of customer service agents. If you become a virtual assistant, odds are you will assist with customer service at one point or another.
In this role, you would act as the first point of contact for customers who need assistance or want to provide feedback. Your responsibilities would include addressing concerns, giving basic instructions, and routing customers to other people within the company.
Research
Research is important for decision-making but can be extremely time-consuming. Most businesses rely on market, customer, or performance research to inform their operations. If you have experience in online or customer-driven research, and data gathering and analysis, then this could be the right virtual assistant specialty for you.
Personal errands
While it might not be your main job description, assistants are often asked to handle personal errands on behalf of their clients. Since you'll likely be working remote jobs, you won't be asked to fetch coffee. But you may be tasked with running these types of errands for your client:
Making restaurant reservations
Placing online purchases
Researching and sending gifts on behalf of the client
Scheduling medical appointments
Ensuring bills are paid on time
Project management
If you work remotely for a small business, you may be expected to set up and manage projects for the company. This role requires great leadership and communication skills. Much of your time would be spent delegating tasks, providing feedback, syncing up the team, and creating a shared mission.
Business development
There is a lot of work involved in business development, and some of the tasks are often outsourced to virtual assistants. The tasks you'll handle in this role include researching leads, finding the contact information of prospective clients, and helping to design presentations and proposals.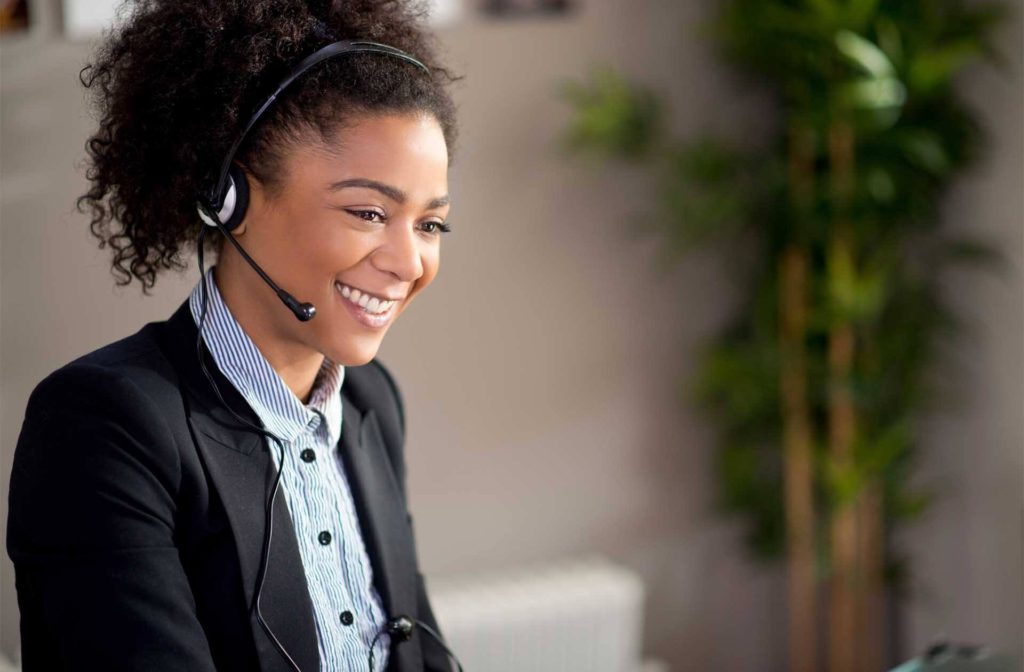 Handling phone communications
As a virtual assistant, you may have to perform some light receptionist duties. Aside from answering and directing phone calls, you could also have to transcribe voicemails for data storage and management.
Online virtual assistant training
One of the best ways to start your journey as a virtual assistant is to undergo training. Even if you have experience as an assistant, you might want to hone certain skills to give you a competitive edge in the job market.
There are tons of virtual assistant training programs available online. Most clients won't require you to be certified as an assistant, but gaining knowledge and expertise certainly couldn't hurt. And if you're wondering how to become a virtual assistant with no experience, this might be the right first step for you.
Take time to research your options to ensure you get the most value out of your investment. Even if the training program you choose is free, think about the time investment you'll be making. Ideally, you should pick a program that offers free introductory courses to determine whether or not you'd like to spend further time and money there.
You should also look through the reviews and testimonials for any programs you're interested in. If the program has negative reviews, consider finding another one. And if the testimonials are positive, look at the outcomes of past customers. Were they able to land their first client?
The goal of most training programs is to transform an assistant with no experience into one that is job-ready. Look for a program that will help you sharpen your existing skills and even pick up new ones. The more knowledge and experience you can drum up, the more likely you will be to succeed in the VA business.
How to become a virtual assistant
Starting any new journey can be overwhelming, and the path to becoming a virtual assistant is no different. But with the right attitude and determination, you can be on your way to landing clients and making money online in no time. So if you've asked how to become a virtual assistant with no experience, it's time to find out!
1. Identify your skills
Before you begin your first virtual assistant job, you need to determine which skills you already have. Highlight these in your resume to show prospective employers what you can do for them. Even with limited experience, the skills show that you are qualified for the job.
Some common skills you might mention include:
Communication skills: This is one of the most fundamental skills for a virtual assistant. You need excellent verbal and written skills because a lot of the work involves communicating with clients, contacting their customers, performing duties like email correspondence, answering the phone, and providing customer support.
Computer proficiency: As a virtual assistant, you'll use a wide range of computer programs when performing your tasks. This calls for proficiency in using the programs, the internet, and other cloud-based services. You must also be familiar with creating, storing, and retrieving files, documents, and even spreadsheets.
Time management skills: To become an efficient virtual assistant, you must be skilled at time management. Aside from helping your clients manage their own time, you also need to manage your time. You might be working for multiple clients simultaneously, and need the organizational skills to satisfy all your clients' requests.
Editorial skills: When delivering written work, it's crucial to ensure there are no grammatical errors or typos. To avoid turning in sloppy work, you must be proficient in editing. If not, consider using Grammarly.
2. Take training courses
Once you know your strengths and weaknesses, you can choose a training program that will equip you with all the skills you need. There are tons of free and paid courses and online tools available.
You can also choose to reach out to established virtual assistants for mentorship. Learning from experts can be a great way to network and build your career. As you hear about their mistakes and successes, you can pull from their experiences in your own decision-making.
3. Specialize in the services you'll provide
After doing market research and taking a training course, you should be able to identify the tasks that you are good at and would enjoy doing. Start by marketing these services to potential clients.
If there are things you can't do, take note of them and avoid taking jobs that will require you to do them. Only work on projects where you can succeed because the first priority is to build a client base and generate positive reviews. Initially, you want to build a name for yourself and gain experience and the trust of your clients.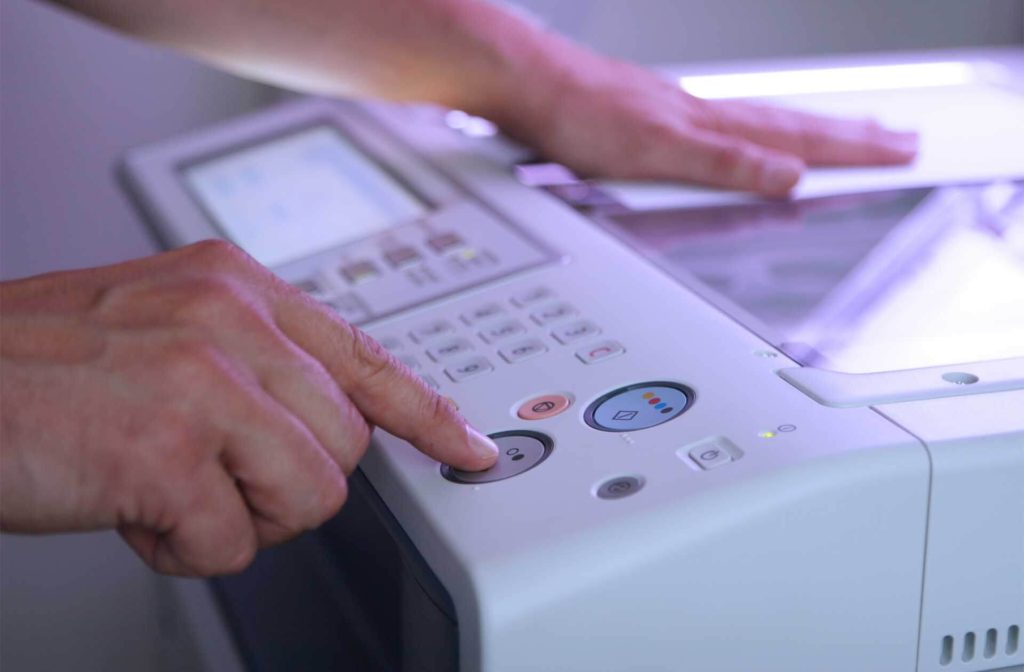 4. Get the necessary equipment
Once you know the services you'll be providing, determine whether you need any extra equipment. In most cases, a laptop, mobile phone, and reliable internet connection are all you need to get started. Certain tasks may require additional machines like a printer, copier, scanner, or camera.
5. Determine your pricing structure
Determining your target rate is an important part of the process, and it's a step you'll likely want to revisit as you progress in your career. You can charge hourly, daily, or weekly rates. And some assistants charge a flat rate per task completed.
As a virtual assistant with no experience, it can be hard to determine a fair pricing structure. Virtual assistant pay varies greatly, and the money you make depends on the type of work you complete, the number of clients you service, and the number of tasks you perform for them.
To determine a fair rate, look at what other virtual assistants in your niche are charging. To attract customers, you should ensure you price your services near the market rate. But do not compete on price.
Strive to value yourself, your skillset, and your time fairly and objectively. Earn jobs with your resume and professionalism, not by undercutting the market. Undercharging can anchor future clients' expectations to what you have charged in the past, and prevent you from reaching pay levels that you truly deserve.
And on the other hand, avoid pricing yourself too high. This may scare potential clients away, and prevent you from growing your VA business.
6. Start applying for virtual assistant jobs
The excitement truly begins when you land your first client. The best place to find virtual assistant jobs is on job boards and in Facebook groups. You can also sign up for freelance sites like Upwork, which connects clients with freelancers.
7. Network
As a remote worker, virtually all your communication is done online. Your success will depend on your ability to market yourself to potential clients and land new business.
Start by creating professional profiles on social media and freelance sites to increase your visibility online. If you can, build your own website and showcase your portfolio of reviews and previous work. If you've chosen a specialized niche, think of creative ways to demonstrate your past successes. If you offer social media services, for example, create and grow an Instagram page about a topic that interests you. Use this as an example of your skillset so clients can easily visualize what you can do for them.
And don't forget – networking is not limited to online spaces. You can always reach out to friends, family, and colleagues to ask for job leads. Email human resource managers of companies that might need your services. Networking is all about casting a wide net to increase your chances of landing new clients.
Best virtual assistant tools
Whether you're taking on virtual assistant jobs or running your own virtual assistant business, spending your time as efficiently as possible is key to client satisfaction and maximizing your income. Any time-consuming tasks that you can automate will allow you to spend more time on tasks that actually require your attention or involvement.
Using the right set of tools can help you organize yourself, improve your time management and productivity, and ultimately become a better virtual assistant.
When it comes to choosing virtual assistant tools, apps, and software, there are many options both free and paid. Familiarize yourself with what's on the market as they may be able to help your clients or even your own virtual assistant business.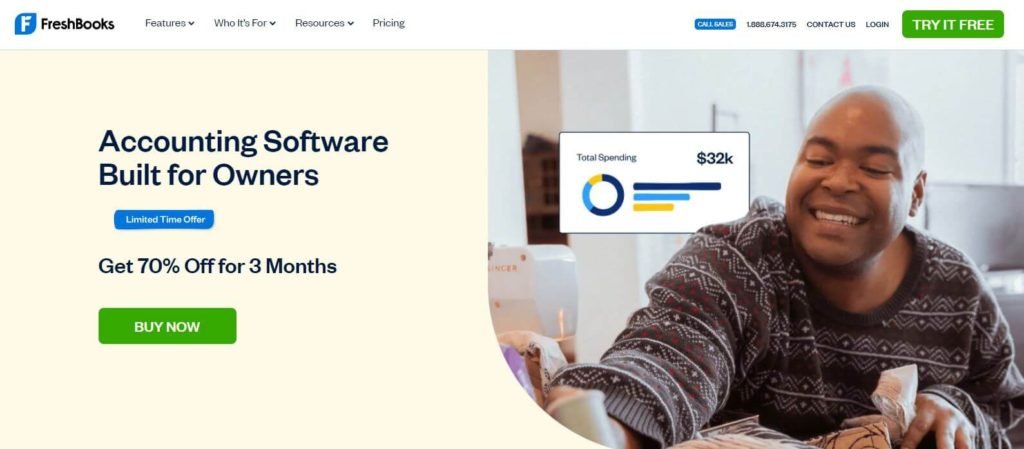 FreshBooks is one of the best tools for managing your finances. It is designed to help small business owners and freelancers. It has a time-tracking feature, which is ideal for any freelancer.
You can use it to send recurring invoices and integrate it with other software you're using for your virtual assistant business. You can even track everything from a mobile app, including when clients have opened your invoice.
Pricing starts at just $15 per month.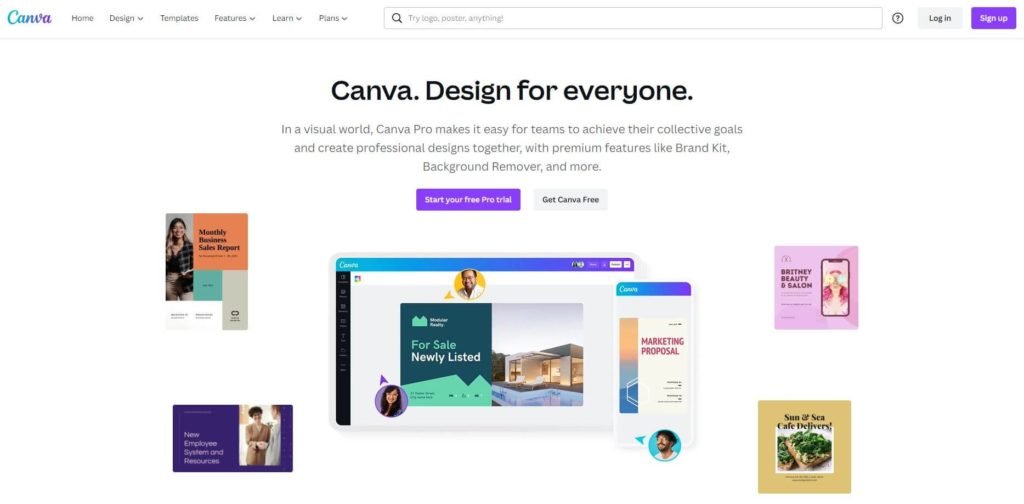 Canva is an absolute must-have for almost everyone in a creative role. From a virtual assistant with no experience in graphic design to professionals alike, Canva is the easiest and most-popular advanced tool used in graphic design today.
Canva is used to create social media posts, web graphics, presentations, reports, business cards, logos, and much more. Its user-friendly experience is perfect for anyone who wants to become a virtual assistant and offer graphic design services.
Canva has both a free and paid version. The free version gives you access to more than 250,000 templates, including a massive selection of graphics and photos. Plus, you can buy additional fonts, graphics, and photos for $1 each. For $12.99 per month, Canva Pro unlocks 350,000 more templates, more than 100 million premium stock photos, and several handy design tools.

If your job involves a lot of writing and editing, then Grammarly is an awesome tool to help you take your writing to the next level.
There's a free version that helps you correct spelling, grammar, and punctuation errors. And the premium version makes suggestions to improve the fluency, tone, and formality of your writing. It even grades your writing's clarity, delivery, correctness, and checks for plagiarism.
Grammarly Premium is $30 per month or $144 per year.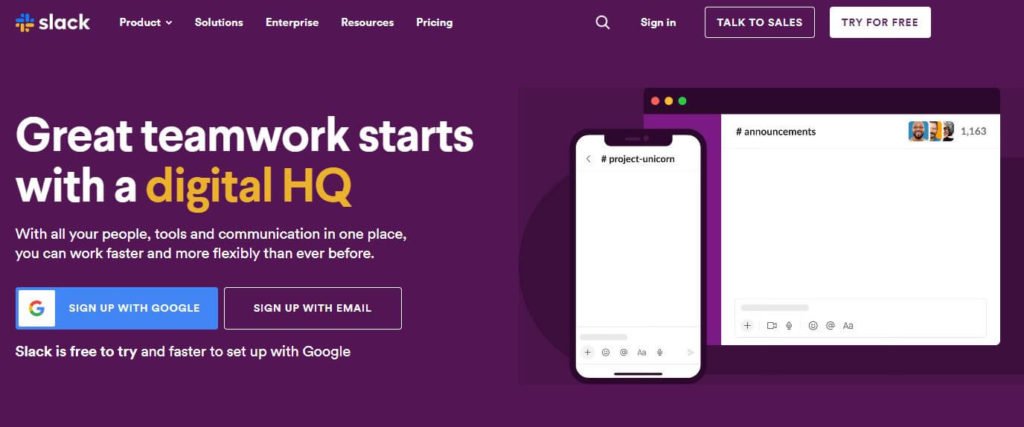 Slack is an excellent communication tool that can help you streamline your communication, avoid wasting time switching between platforms, and reduce the chatter in your email inbox.
With Slack, you can build separate channels for each team member and client. This makes communication much more organized and effortless once you become a virtual assistant.
While it does offer both free and paid versions, most virtual assistants only need the free version. Slack Pro starts at $6.67 per month and unlocks features like file sharing and video calls.

If you're still wondering how to become a virtual assistant with no experience, Skillshare could be the platform for you. Skillshare is an online learning community that offers thousands of creative classes to help you develop the skills to satisfy all your clients' needs.
Learn anything from photography, video shooting, and film editing, to marketing, with every course taught by experts. Skillshare is an amazing tool to supplement your skills and support your journey as a creative.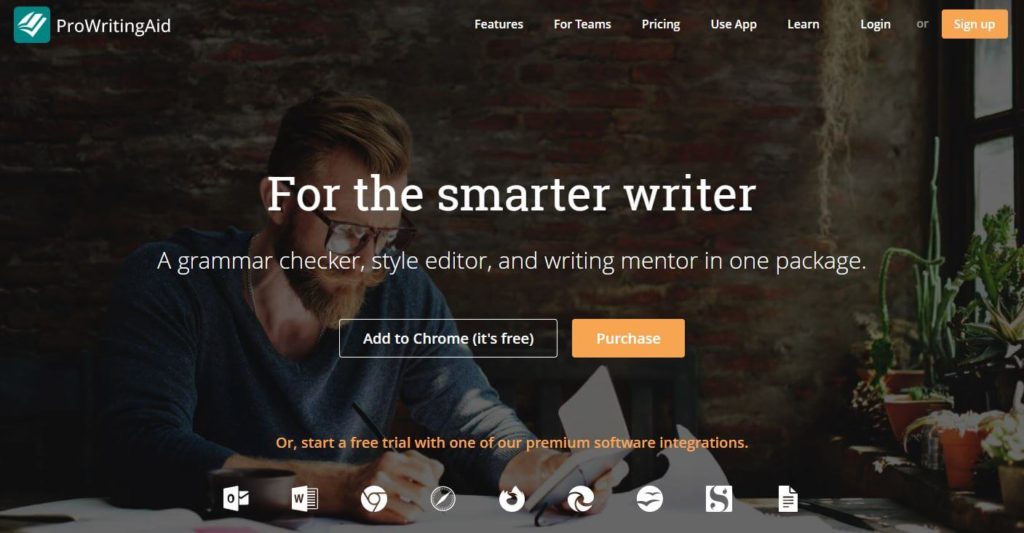 This is an AI-powered grammar assistant that can help revolutionize your blogging and any other form of writing. It is a personal writing solution that can help eliminate errors, improve style, and visualize sentence variations.
Aside from correcting grammar, ProWritingAid offers actionable insights by generating reports on metrics such as readability, redundancies and clichés, sentence length, and overused words. This way, you can analyze your style and make improvements over time. ProWritingAid offers great plans, starting at $20 per month or $79 per year.

If you create graphics for social media content as a virtual assistant, then try starting with Unsplash. Unsplash gives you access to free, high-resolution photos and images that you can download and use for your project.
One major advantage of Unsplash compared to other stock image websites is that it is absolutely free. Unsplash partners with professional photographers who want to increase their exposure, so you have access to high-quality photos.

When creating graphics for your client, you might need royalty-free photos. Deposit Photos provides you with commercially available royalty-free photos at a lower cost than buying the photos directly.
You can pay per photo when the need arises or utilize any of the plans offered on their website. Deposit Photos has a flexible plan for $36 per month that includes 25 images. At $1.44 per image, Deposit Photos comes out to less than half the price of competitors like Shutterstock.

Keeping track of all the passwords you use on a daily basis can be hectic. LastPass saves all of your passwords no matter the device, website, or platform. Install it as a browser extension, and LastPass automatically fills in usernames and passwords for websites you visit regularly. This feature saves a surprising amount of time, effort, and headache. Plus, it allows you to consistently use strong passwords, rather than reusing the same password across multiple websites.
If you get a new device, all you have to do is log in to LastPass, access your password vault, and retrieve your information. LastPass offers a free version, a premium version for $3 per month, and a family version for $4 per month.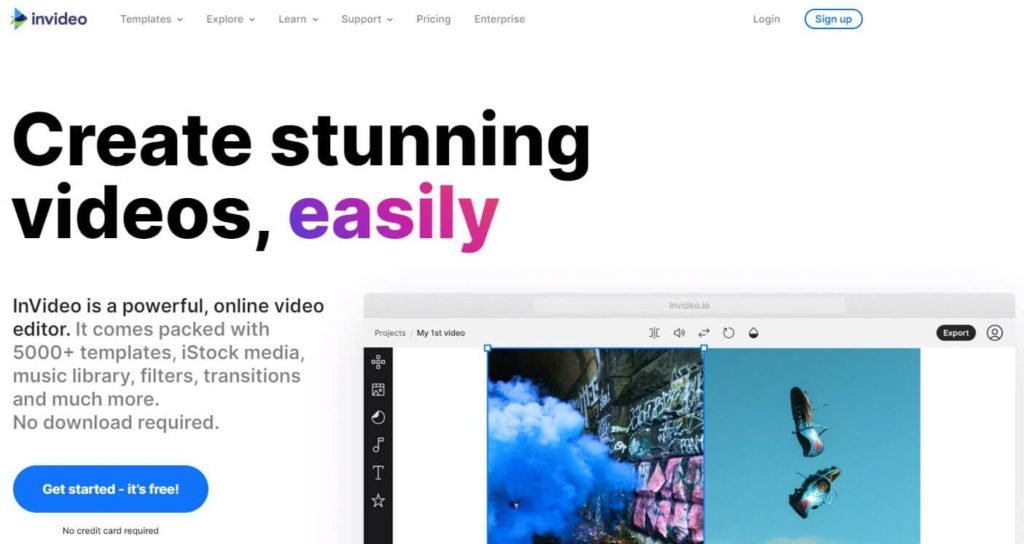 InVideo is an online video editor that can help a freelance virtual assistant when creating video content for potential clients. InVideo has more than 5,000 templates, a vast music library, tons of transitions, filters, and everything else you need for professional video editing. The free version includes an InVideo Watermark, and paid plans cost $49 per month or $297 per year.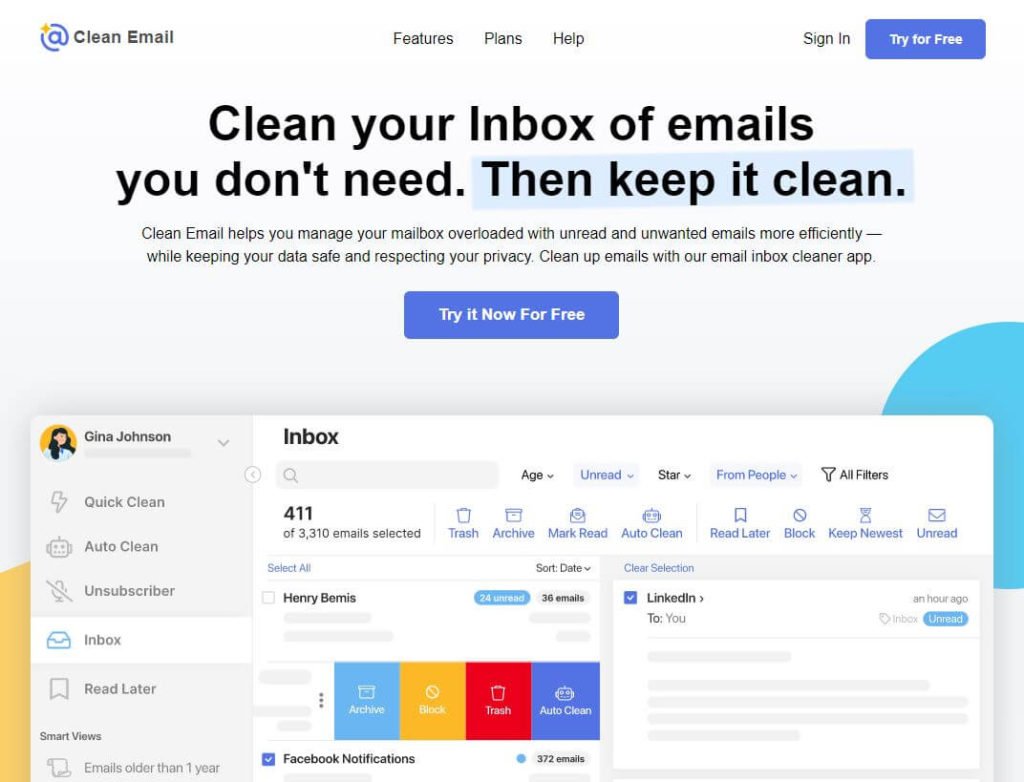 As a virtual assistant, your inbox can get out of hand quickly. To avoid a cluttered inbox and the wasted time of sorting through emails, consider Clean Email.
Clean Email helps you take charge of your email and manage your mailbox more efficiently, keeping track of client communication, job offers, and even personal emails. It organizes your mailbox into smart views using filters and rules to simplify email management.
With Clean Email, you can stay organized, save time, and even reduce stress. It is free to clean up to 1,000 emails, and beyond that Clean Email charges $9.99 per month or $29.99 per year.
Where to find virtual assistant jobs
To find virtual assistant jobs, begin your search like you would for any other position. Look for flexible jobs as a virtual assistant on online job marketplaces like FlexJobs, Indeed, or Remote.co. Take it a step further by researching the types of companies that hire virtual assistants and market your services directly.
If you'd like to be a freelancer instead, you can join platforms like Upwork and Fiverr, which connect freelancers with clients. All you have to do is create your profile, showcase all of your skills, and select a fair rate. You can then submit proposals to prospective clients.
Final thoughts on how to become a virtual assistant with no experience
You likely felt overwhelmed when you first asked yourself how to become a virtual assistant with no experience. But as we've shown today, you can be well on your way to becoming an administrative assistant, running your own VA business, and reaching financial freedom in 7 simple steps.
Armed with all of the information shared above, you have more than you need to take the next steps in your career. Soon you can be working for yourself in a challenging but rewarding role, and dictating your own work-life balance.
Now that you know how to become a virtual assistant with no experience, you can begin to shape your career and your financial future. Continue to focus on both personal and professional growth. Not only will this dedication allow you to develop your VA business, build a team, and slowly raise your prices, but it will also create a sense of personal fulfillment.
These goals may seem out of reach, but they're not! Every well-paid virtual assistant and VA agency owner, once started where you are today. After all, the journey of a thousand miles begins with one step. So take that first step today, and you'll be landing your first client in no time.