Disclosure: The Money Maniac is an Amazon Associate that earns from qualifying purchases at no cost to you. However, all opinions are our own. We stand by every recommendation we make, and provide only objective and independent reviews.
YouTube is an absolute juggernaut. It is the second largest social app in the world, behind only Facebook, and it is also the second most trafficked search engine, behind only Google.
With all of this attention, YouTube has been able to pull in more than $30 billion in advertising revenues over the last 12 months. Now you may be thinking, "Sure, sounds great. But why do I care?" The answer is simple: YouTube's take rate is only about 45%. That leaves 55% or nearly $17 billion to be paid out to content creators.
The only natural follow-up question is how to become a YouTuber and earn your piece of this growing pie! This article will outline the steps necessary to identify your target audience, create a channel, and start making money on YouTube. Let's dive in!
How To Become A YouTuber: 9 Simple Steps
Creating a successful YouTube channel requires more than just filming and editing great videos. It also takes strategy and elbow grease to conquer the YouTube algorithm and get your video content in front of as many eyeballs as possible.
Here are the nine simple steps to becoming a YouTuber:
1) Find Your Edge
Before you create your YouTube channel, think about any unique knowledge, insights, or talents that you can bring to your videos. The ideal niche to tackle lies at the intersection of your interests, skills, and potential to profit.
The Japanese take this one step further with the concept of ikigai. Ikigai roughly translates to "reason for being" and it is used to find your purpose in life. If you can identify a topic that combines mastery, love, money, and does some societal good, you will have every motivation imaginable to succeed.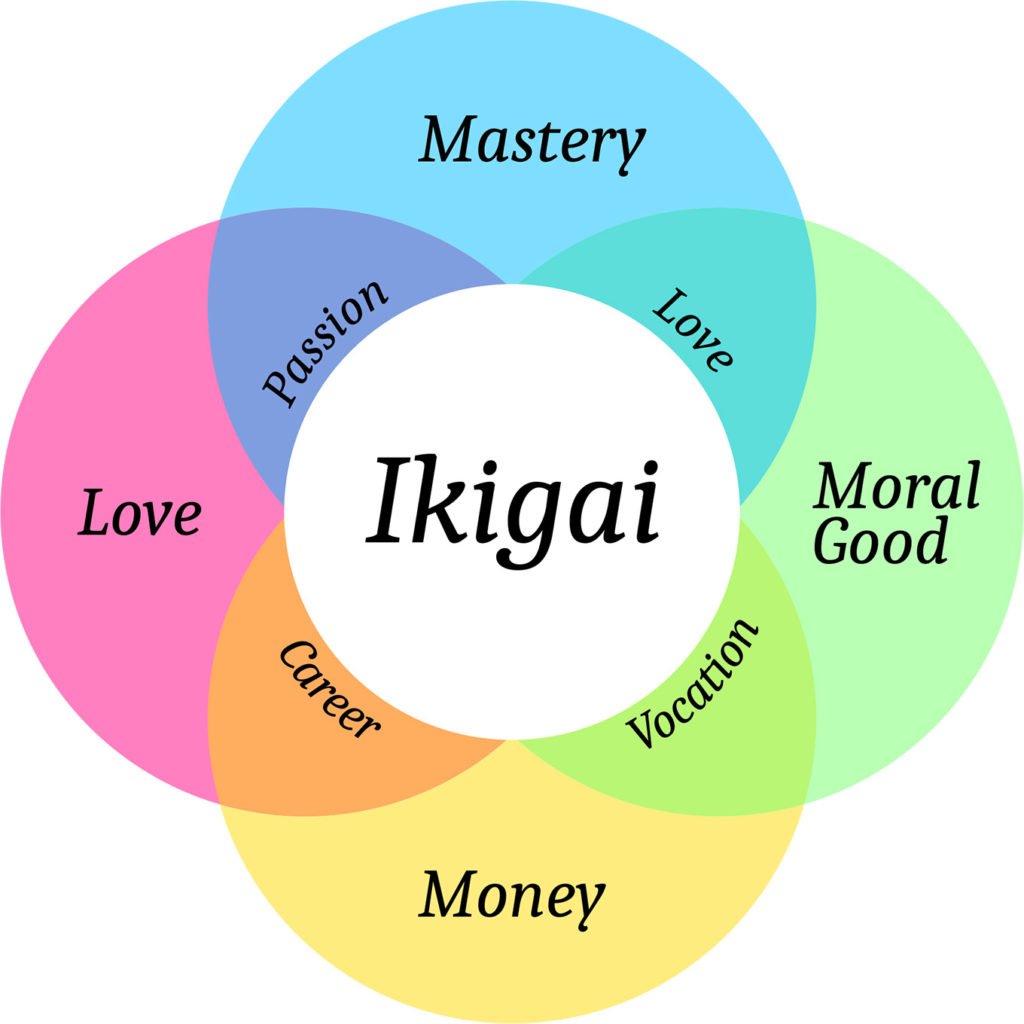 This may sound frivolous, but it is perhaps the most important step of all. Take a moment to consider how hard you are willing to work for love. For money? To benefit others? For the satisfaction of being great? Now imagine waking up every day to work on a project that meets all four criteria. That's the sweet spot you're aiming for!
2) Research Your Target Audience
After you have found your edge, it is time to do some research and figure out who your target audience is. Much like a customer profile in ecommerce or B2B sales, the objective at this stage is to understand who your audience is and what role you can fill in their lives.
Consider who else may share your interests or stand to learn from your content. Think about demographic characteristics like age, gender, income and education level, and life stage. Then dig further in and try to understand their lifestyle, interests, needs, and motivations.
Building an audience persona in this way will allow you to create content that reaches the right people and speaks to them in a way that is authentic and engaging. Although your target audience may evolve over time, creating a well-defined foundation is critical for generating initial momentum.
3) Brainstorm Content Ideas
During your audience research, you likely already started to generate some ideas for video content. If not, reflect on the profile(s) you created and list out a few broad topics that your channel could cover. Here at The Money Maniac, our YouTube videos might discuss starting a business, personal finance, and investing.
Once you have your overarching topics, brainstorm individual topics, ideas, or questions to address. Continuing our example, we may upload a video for each of the following personal finance concepts:
How can I improve my credit score?
How much money should I save?
How can I budget my money effectively?
What are the best investments for beginners?
What is a dividend?
For each topic, think about what kinds of keywords or search terms your target audience might use. This will come in handy later when you are ready to start optimizing your videos for YouTube SEO.
In the meantime, head over to YouTube and search for channels that cover these or similar topics. As you watch a few videos, make note of what you do and don't like, what stands out, and how well various videos perform.
But do not let competition scare you away! To make money on YouTube, you need attention. And finding other YouTubers in your niche only validates the demand for content like yours. Rather than viewing them as threats, think of them as inspirations and even potential collaborators down the line.
4) Invest in Video Equipment
If you want to know how to become a YouTuber, the reality is every successful YouTuber treats their channel like a business. And unfortunately, in today's world, quality audio and visuals matter more than ever.
Gone are the days when a simple webcam was all you needed to get started. Now, audiences expect high-resolution videos and slick video editing. Anything less is likely to affect your watch time, subscriber count, and earnings potential.
Luckily, you don't need to break the bank on professional-grade equipment – at least not to start. Instead, focus on investing in a few key pieces that will give your videos the production value they need to compete. Here are a few recommendations:
4K Digital Camera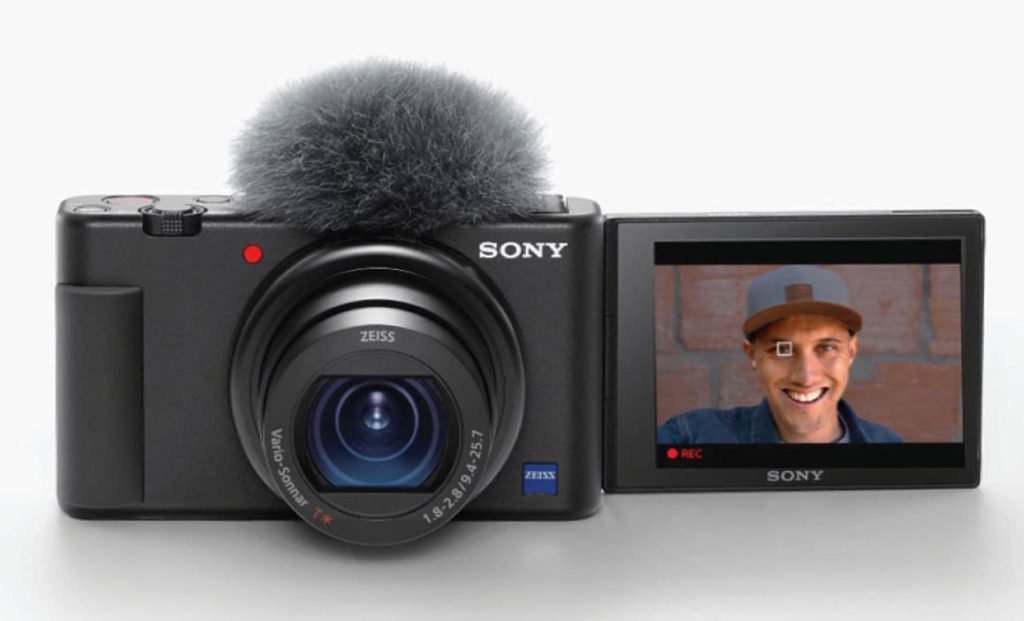 For a polished look, use an ultra-high-definition camera capable of shooting in 4K resolution. Amazon's choice for "vlogging camera" is the Sony ZV1, which was specifically designed for content creators with a flip screen and built-in microphone.
If you'd rather sacrifice the name brand and test the waters with a slightly more affordable camera, try the Ossyl Vlogging Camera. Equipped with a flip screen, wide angle lens, and 16x digital zoom, this budget-friendly option is a great way to capture 4K footage before your channel takes off.
High-Quality Microphone
In addition to a camera, you'll also need a microphone that can capture clear audio. The built-in microphones on most digital cameras are adequate for general vlogging, but won't filter out ambient noise like a standalone mic will.
The Rode VideoMicro is one of the most popular options in this category and for good reason. It's an affordable and lightweight option that attaches directly to your camera for crystal-clear audio while on the go.
For an in-studio solution, consider the Logitech Blue Yeti. This professional microphone has four pickup patterns, onboard controls, and audio software for fine-tuning your recording experience.
Lighting
If you plan on recording indoors, invest in a ring light or other type of soft, diffused lighting equipment. The most popular option on Amazon is the Sensyne Ring Light, which works well for vlogging, makeup tutorials, and even live-streaming.
For larger studio lighting, however, a full-sized softbox will provide better results. The Neewer 700W Softbox measures 24″ by 24″ and allows you to adjust the height, angle, and lightbulb type.
Video Editing Software
Video editing software helps you put the final touches on your videos before you publish them. Adobe Premiere Pro is one of the most popular (and expensive) programs on the market, but it's also one of the most user-friendly and versatile.
For a more affordable solution that's still packed with features, try Filmora. This video editor offers a wide range of tools for things like trimming footage, adding filters and effects, and even creating green screen backgrounds.
5) Create Your Brand
With all the prep work behind you, it's game time! Select a channel name, design an icon, and create any social media handles where you might want to promote your channel.
Remember that your name and icon are extensions of your brand, so choose something attention-grabbing and memorable. Who can forget Mr. Beast?
The actual process of creating a YouTube channel is as easy as 1-2-3:
Navigate to YouTube
Sign into or create a Gmail account
Select a name and upload your channel icon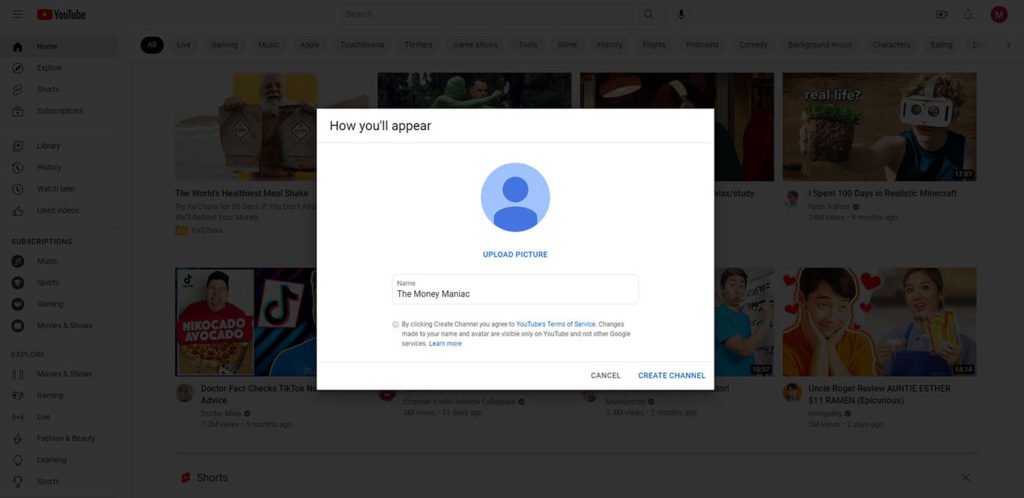 6) Start Creating Videos
All too often, entrepreneurs and prospective YouTubers fall victim to the perfection trap. Rather than building, creating, and taking action, they endlessly tinker with their content in an effort to make it perfect.
The problem is that perfectionism is the enemy of progress. Reid Hoffman, founder of LinkedIn, famously said "If you are not embarrassed by the first version of your product, you've launched too late." And while YouTube videos are not quite the same as software or web apps, the sentiment still rings true.
Don't let the fear of imperfection hold you back from releasing your first video. After all, you can always go back and tweak, improve, or even delete your videos later. What is most important is that you begin the process of creating content, getting feedback, and sharpening your skills.
7) Constantly Iterate and Improve
As you start to publish videos, take note of what's working and what's not. Which topics are your viewers most engaged with? What videos get the most views and comments? Do certain thumbnails or titles generate more clicks than others? Why might this be?
Keep a close eye on your metrics and use this feedback to inform your content strategy going forward. Double down on your most successful tactics, but also experiment with new ideas, topics, and formats regularly.
As you learn how to become a YouTuber, you will find that testing and iterating are the keys to success. Over time, you will refine your understanding of the YouTube algorithm and learn how to better attract clicks, views, and subscribers. Just remember that the process is never truly "finished." The YouTube landscape is always changing, so the best YouTubers are always adapting.
8) Engage Your Audience
Unless you have an existing audience, expect your first YouTube video to generate very few views. However, as you develop a content schedule, scale your content production, and begin releasing videos on a more regular cadence, you will likely start to see your numbers climb.
To expedite this process, encourage your viewers to like, comment, and subscribe to your channel. Respond to all comments, host live chats, and collaborate with other YouTubers to create genuine connections and expand your reach.
The more you engage with your viewers, the more likely they are to stick around and become dedicated fans. This will not only help you to foster a strong community but also ensure that your channel continues to grow in popularity.
9) Explore New Revenue Sources
After crossing 1,000 subscribers and 4,000 watch hours over the trailing 12 months, your YouTube channel will become eligible for monetization through the YouTube Partner Program. But ads are only one stream of revenue!
As a YouTuber, you will be a content creator, a brand owner, and an influencer all in one. This gives you the power to generate revenue in a variety of ways. Here are just a few ideas to get you started:
Affiliate Marketing
Endorse or promote products on your YouTube channel to earn a commission on any sales that come from your link.
Brand Partnerships
Team up with other brands to create sponsored content, product placement opportunities, or even joint ventures.
Creating and Selling Products
Develop your own merchandise or information products to sell directly to your fans. This strategy works best when the products are a natural extension of the content you produce.
Membership or Paywall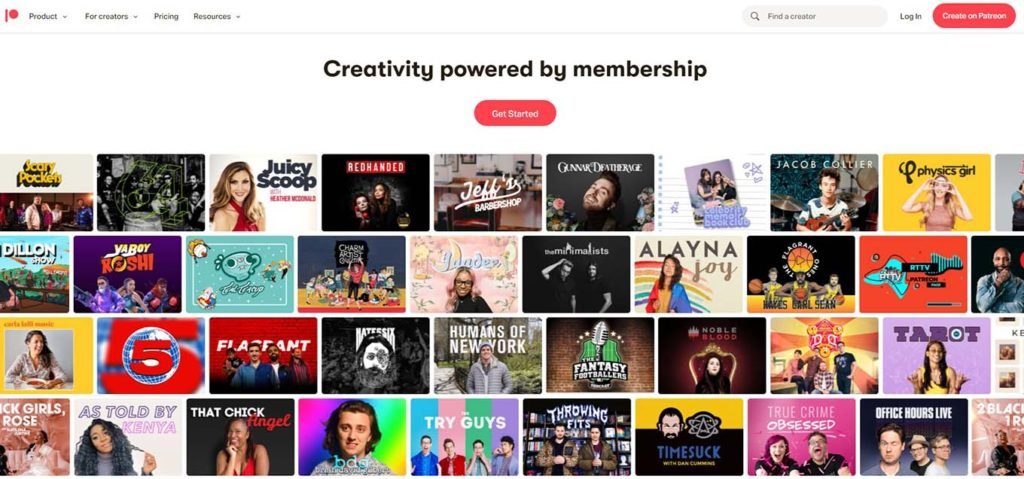 Use a platform like Patreon or a paid Facebook Group to solicit donations or monthly subscriptions from your viewers. You can offer exclusive content, bonus materials, or even personal coaching calls in return.
Related reading: How To Become A Content Creator And Turn Passion Into Profit
Final Thoughts
Now that you understand how to become a YouTuber and make money online, it's time to get started! As long as you are consistent, engaged, and always striving to improve, YouTube is an incredible platform for building an audience and generating organic leads.
With a little trial and error, you will quickly develop a feel for what works best on YouTube. So don't be afraid to put yourself out there, start creating content, and see where the journey takes you!
YouTuber FAQs
How do you become a successful YouTuber?
To become a successful YouTuber, find a niche where you have a unique advantage in terms of skill, knowledge, or experience. Then, produce high-quality content that provides actual value to your audience. As you generate subscribers and ad revenue, reinvest this income into better equipment and a team to help with content production.
How do YouTubers make money?
Most YouTubers make money from ad revenue, but that is far from the only opportunity. After building an audience, YouTubers can also participate in brand partnerships, sell their own products, speak at events, or offer consulting services.
What skills do I need to be a YouTuber?
In addition to content creation, successful YouTubers also need to be skilled in areas like video editing, YouTube SEO, and engaging their subscribers. However, most of these skills can be picked up over time. So don't let your inexperience stop you from becoming a YouTuber!
What is the YouTube Partner Program?
The YouTube Partner Program enables you to monetize your videos through ads. To qualify, your channel must have 4,000 watch hours in the last 12 months and at least 1,000 subscribers. Once you reach these thresholds, you should receive an automated email invitation and you will be able to apply to the program through the YouTube Studio dashboard.