If you are ready to start a business but don't have the money to do so, affiliate marketing may be a good option for you. With affiliate marketing, you can start promoting products and earning commission on sales without any upfront investment.
A study by Statista shows that affiliate marketing spending in the U.S. is expected to reach $8.2 billion by the end of 2022—that is no small opportunity. If you want to learn a valuable skill and capture a piece of this growing market, keep reading for our step-by-step guide on how to start affiliate marketing with no money.
What is affiliate marketing?
Chances are you have come across affiliate marketing without even realizing it. If you follow influencers on social media and have clicked through an advertisement or product link on their page, you have on the receiving end of affiliate marketing.
In a nutshell, affiliate marketing is the process of earning a commission by promoting other people's (or company's) products. When someone in your audience clicks on your affiliate link and makes a purchase on that site, you earn a piece of the profit for each sale that you make.
It is a simple business model that has low barriers to entry and can quickly earn $1,000 or more per month. Plus, it is a great way to monetize your blog, social media, or YouTube channel without having to create any of your own products.
Can I really start affiliate marketing with no money?
Yes, it is possible to start affiliate marketing with no money. But let's not sugarcoat things: it will take some time, effort, and patience to get things off the ground.
The good news is that there are free research and business tools available online that can help you take the first few steps. Plus, social media platforms are free to join and affiliate marketing networks typically don't charge membership fees.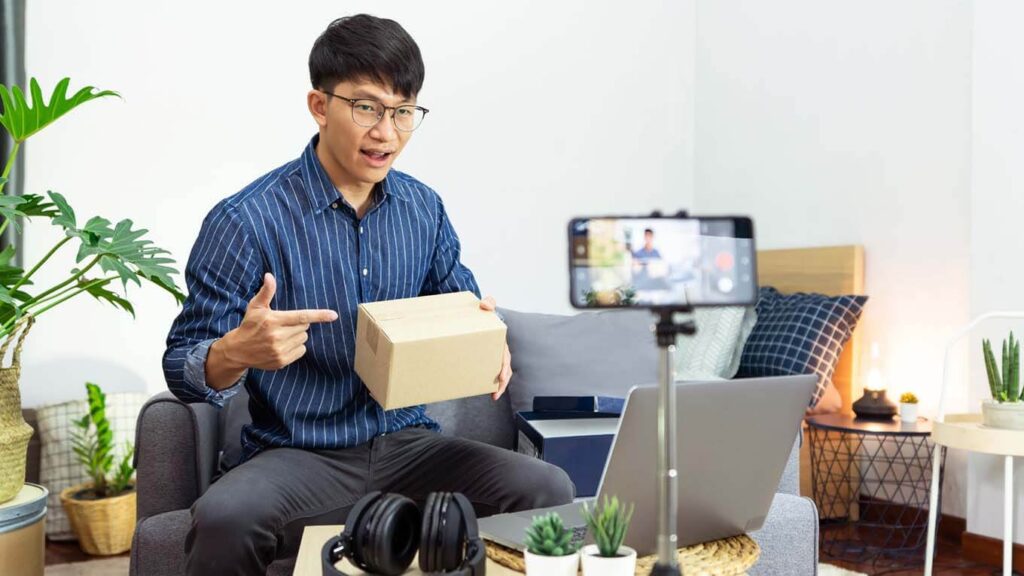 That being said, if you are willing to invest a few dollars on minimal expenses, you can jumpstart your business growth today. And if you choose to make any of these initial investments but want to minimize out-of-pocket costs, consider signing up for a business credit card.
Most business credit cards offer sign-up bonuses that can give you the time and money to start your business without any upfront costs. But keep in mind that they often require a personal guarantee. So for the sake of your credit score and personal savings, do not overextend yourself during the business formation process.
7 steps to start affiliate marketing with no money
The best thing about learning how to start affiliate marketing with no money is that you can begin right away. There are no barriers to entry, so why not put your nose to the grind today?
If you are feeling inspired and ready to work, here are 7 simple steps you can take to become a successful affiliate.
1) Pick your pond
In his book, Barking Up The Wrong Tree, Eric Barker tells entrepreneurs to consider what they value most in their work and personal lives before launching a business.
We think the same is true before you start an affiliate marketing website. Successful affiliate marketing takes a great deal of time and effort, so it is best to spend some time upfront picking the right niche. Evaluate your interests, strengths, and values to find a market that you would be happy to sink your teeth into for the long haul.
That being said, don't ignore market dynamics. Just because you like something does not mean it will make you money.
Do some research and make sure there is a demand for the product or service you want to promote. Use Google Trends to gauge the popularity and trajectory of the niche over time.
If you like where things are headed, size up the competition by conducting a few keyword searches. Check out the first page of results and take note of how many affiliate offers you come across.
But keep in mind, the objective is not to find zero competition. No competition likely means no demand or no affiliate products to promote. The goal is to find an affiliate niche with enough competition to validate the opportunity but not so much that you can't stand out.
2) Research affiliate programs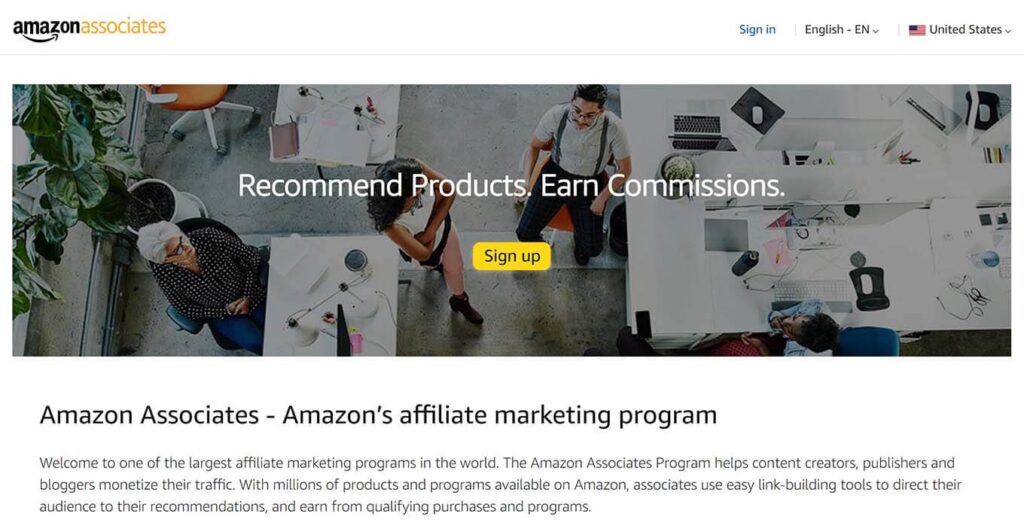 Now that you have decided on your niche, it is time to start looking for affiliate programs that you can sign up for. Be aware that commissions can vary greatly between programs and products. So try to find a high-quality product with an exciting commission rate.
Here are a few affiliate programs to consider:
Amazon Associates: Amazon is the world's largest online retailer, so it should not come as a surprise that its affiliate program is also one of the most popular. Commissions from Amazon Associates vary based on product category, but most range from 2% to 10%.
Clickbank: Clickbank is an affiliate network with a wide variety of digital products, including e-books, software, and membership sites. Due to their digital nature, some products pay commissions as high as 75% to 100%.
ShareASale: ShareASale is the fastest-growing affiliate marketing platform with more than 21,000 merchants including Etsy, Buzzfeed, Reebok, and Honey.
CJ Affiliate: Formerly Commission Junction, CJ Affiliate is another prominent affiliate network with a wide range of advertiser options. Clients include household names like TurboTax, Klarna, Blue Apron, and IHG hotels.
3) Select affiliate offers
As you explore affiliate programs, look for a product mix that will satisfy a broad range of customers in your niche. If you can promote affiliate products that appeal to different segments of your target market, you will have a better chance of turning leads into customers. Plus, diversifying your income streams will make you less dependent on any one program or product.
To start, look for a high-ticket product—ideally with a payout of $100 or more per sale. Afterward, consider recurring or consumable products like subscriptions, memberships, or digital courses. These can be more difficult to convert but they generate consistent revenue, which is key to building a sustainable affiliate marketing business.
Finally, surround these cornerstone offers with a handful of lower-cost items that allow you to capture leads or increase your revenue per visitor. Just be sure that the lower-priced products are still high quality and relevant to your audience.
If you find yourself torn between multiple affiliate offers, consider the commission rate, how easy it is to promote the products, and how well the company's sales page converts visitors into buyers. These factors will help you weed out the duds and focus on the programs that have the potential to generate real income.
4) Set up your affiliate website
If you are starting from scratch, this process will take some time. But don't rush it—the quality of your site will have a big impact on how successful you are as an affiliate marketer.
To get started, select a free WordPress theme or another website builder that you are comfortable using to craft a professional-looking site. Then, choose a custom domain name and hosting plan. This is the only step that will cost you money.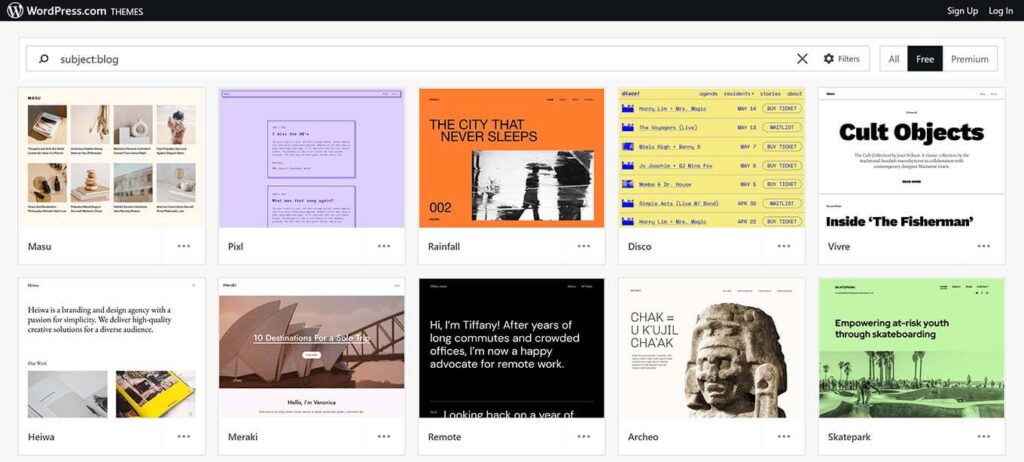 But if you want to how know to start affiliate marketing with no money out of pocket, you have two options. You can either skip a website altogether or open a business credit card.
If you skip a website, your only free option will be social media platforms. While you can certainly generate leads and sales through Facebook, Instagram, and TikTok, you will have to continue creating content indefinitely. Organic traffic typically only lasts for a day or two after each post, so you may find yourself on a bit of a hampster wheel. The risk here is no success.
Blog posts, on the other hand, can remain relevant for months or even years to come. But you will have to pay a few dollars per month for your domain and hosting.
To combat this, consider opening a business credit card. Many cards offer 0% interest for the first 12-18 months, which will give you time to start making money with affiliate marketing. If you don't make money quickly though, you could end up in a pinch. The risk here is financial distress.
Ask yourself if you are unwilling to spend money to get started or unable to. That distinction should probably determine how you proceed.
5) Start creating content
The only way to start affiliate marketing is by earning attention. Most affiliate marketers do this by writing blog posts that earn organic traffic from search engines. But you can also start affiliate marketing on Instagram, TikTok, and other social media platforms.
No matter which route you choose, you need to consistently publish high-quality content that educates, entertains, and inspires your audience. If you can do that, you will eventually start driving traffic to your affiliate links.
To get started, come up with a content calendar and commit to publishing at least one piece of content per day. As you get more comfortable, you can increase your output to two or three pieces per day. Just be sure that you can maintain that output without sacrificing the quality of your content.
If you need help coming up with content ideas, consider using a content marketing tool like BuzzSumo, Moz, or Keywords Everywhere. These platforms will show you the most popular topics in your industry so you can create topical articles, posts, or videos.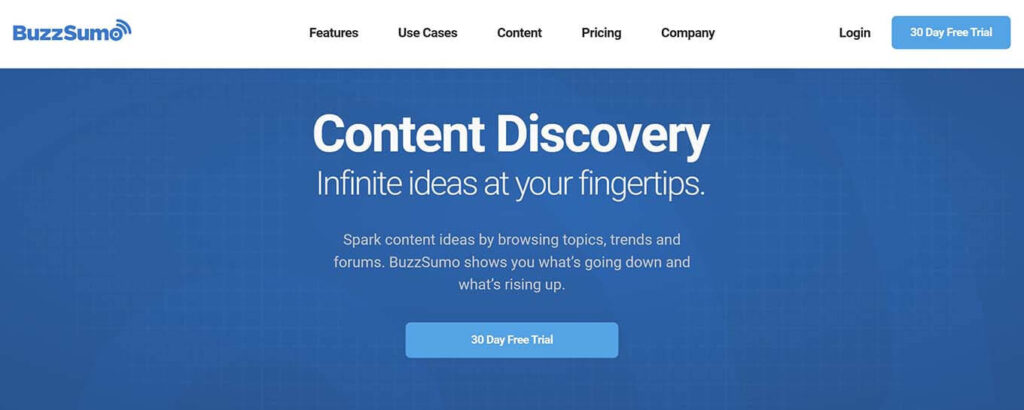 After all, content is still king. To make money with affiliate marketing, there is no way around it. You need to create quality content that brings people to your site and keeps them coming back.
6) Stay focused
When you start affiliate marketing with no money, it can be tempting to take advantage of every free platform available. But when you are learning to become an affiliate marketer, less is more.
Focus on picking a lane and nailing it. It could be a specific social media platform or a type of content (like YouTube videos or blog posts). Once you have found some initial traction, double down and commit to it. It is better to be an expert on one social media platform than a novice on many.
So if you are affiliate marketing on Instagram, commit to visual content. And if you are writing blog posts, keep on cranking them out. Don't expand to another channel until you have proven mastery and the time to do it justice.
7) Repurpose your content
Before you shift gears to a new form of marketing, make sure you are fully taking advantage of what you already have. Oftentimes, you can repurpose existing content for similar social media platforms.
Blog posts, for example, could be broken down into tweetstorms for Twitter. And YouTube videos could be chopped up for distribution on TikTok or Instagram Reels.
Here are a few other places you may look for free traffic to your website:
Online communities or forums within your niche
Other blogs you can guest post on
PR or press opportunities
Remarketing to your email list
Benefits of an affiliate marketing business
Probably the most sought-after benefit of affiliate marketing can be summed up in two words: passive income. Making money anytime, anywhere – even while you are sleeping – is a big motivator for starting this type of business.
Sure, it can take quite a long time to build an audience and grow your organic reach. But you only have to do that once. As long as you maintain the trust of your audience, affiliate marketing can provide a steady stream of income for years to come.
But there are other benefits of affiliate marketing, too:
You can get started quickly and easily. All you need is a website or social media page and some relevant content.
You can work from anywhere in the world. All you need is a laptop, an internet connection, and maybe a smartphone.
There are low startup costs. So when you are learning how to start affiliate marketing with no money, it is a low-risk, high-reward investment.
There are a wide variety of affiliate programs. No matter your niche, interest, or audience, there is almost always an affiliate program for you.
Affiliate marketing works. Affiliate marketers bring businesses valuable customers, and businesses gladly pay them for it. It is a win-win situation with lots of room to continue growing.
Investing in your affiliate marketing business
If you are excited about affiliate marketing and want to accelerate your results, here are a few key investments you can make:
Professional website
Think of your website as your best salesperson who works 24/7 and never takes a day off or calls in sick. If you want to build a successful affiliate website, you will need to look the part. To start, buy a custom domain name that is short, memorable, and easy to type.
Next, invest in a quality WordPress theme. This will make your site look polished and professional. Finally, pay for a hosting service that will keep your website fast and secure.
None of these services should break the bank. Website themes range from $20 to $200. Domain names can be as cheap as $7 to $15 per year. And many website hosting services only cost $3 to $6 per month.
Email marketing service
Email marketing is a powerful tool for building relationships with your audience and driving sales. By capturing email addresses and sending targeted content to your list, you can stay top-of-mind with your audience and nurture them into becoming paying customers.

While you can manually add contacts to your email list for free, an email marketing service will automate the process and allow you to scale your business more quickly. Services like MailChimp and Constant Contact even offer free plans for small businesses.
Design resources
Investing in professional design services can help you create a more trustworthy website. If you are not ready to hire a designer, there are plenty of free tools and templates available online that can help you get started.
For example, Canva is a free online design platform that offers templates for creating professional-looking images and graphics. These resources are perfect for creating a brand identity, logo, cover photo for your social media accounts, or blog post imagery.
Final thoughts
If you are the type of person who enjoys paving your own way on your own terms, you may enjoy life as an affiliate marketer. The possibilities are endless, and this business model gives you the freedom and flexibility to work on your own schedule.
On top of that, you don't need a lot of expertise to begin. Researching how to start affiliate marketing with no money is the ultimate learn-by-doing experience. With a little effort and elbow grease, you can develop skills and experience as you go. And if you commit to creating quality content consistently, you could be well on your way to a lucrative affiliate marketing career.
Affiliate marketing FAQs
How do I sell my affiliate products?
There are lots of creative ways to promote and sell your affiliate products. Assuming you have already established a website or blog for your business, you can drive traffic to your site by running contests or giveaways. You can also send polls or quizzes to your email list to encourage them to re-engage with your products.
Where can I post my affiliate links for free?
The easiest and fastest way to post affiliate links for free is by sharing them on your own social media accounts. However, there are also a lot of sites where you can advertise your business and links for no fee, such as Classifiedads.com and Oodle.com. Just be aware that most affiliate marketing success comes from building an audience and establishing trust.
How do affiliate marketers get followers?
The best way to earn followers on social media is to spend time every day interacting with your audience and relevant businesses or products. Consistently share content, comment on posts, follow your most engaged followers, and re-post content from other accounts. Every interaction you make will increase your visibility and draw more traffic to your page.