While you're dreaming of white powdery sand in between your toes, warm water against your feet, and a daiquiri in your hand, you could be getting paid.
If making money while you sleep sounds far-fetched, I'm here to tell you… It's not.
And no, I'm not talking about working more hours. I'm talking about building income streams that work for you 24/7.
So no matter the hour, location, or your current mood, you can continue earning income, building wealth, and inching closer to financial freedom.
This article will show you how to make money while you sleep so that every morning you wake up richer than the night before.
Now let's dive into the 18 best ways to turn your dreams into dollars!
How To Make Money While You Sleep: 10 Online Ideas
Warren Buffett once said, "If you don't find a way to make money while you sleep, you will work until you die."
This naturally begs the question… "How on earth can you do that?"
Well, there are three primary ways: online, offline, and investing.
To start, we will explore the world of online business. Since your doors never have to close when you operate over the internet, it's an excellent way to make money while you sleep.
1) Build A Blog
Creating a successful blog is all about channeling your interests and passions into a chosen niche. If you're excited about your topic, your audience will feel it. Plus, you will find it much easier to create content that your audience will love.
A few popular blogging topics are:
Lifestyle and Personal Development: Folks are always looking for ways to live a more balanced life. You can tap into this market by sharing insights, advice, and personal experiences. Write about personal growth, wellness, relationships, self-care, and productivity.
Travel: People love to hear about exotic trips. As your readers plan their next vacation, you can offer tips and recommendations based on your own experiences. Include personal anecdotes, travel itineraries, money-saving strategies, and stunning photos in each post.
Health and Fitness: Help your readers live longer, healthier, and more engaged lives. Discuss current health trends, workout routines, healthy recipes, nutrition advice, and wellness tips.
Personal Finance: Just like we do at The Money Maniac, you can teach readers your budgeting tips, investment strategies, and financial insights. Don't be afraid to discuss taboo topics like debt, credit, saving money, and retirement.
DIY and Home Improvement: Can you come up with creative solutions to enhance a home? If so, showcase do-it-yourself projects, home decor ideas, organization tips, and step-by-step guides for improving living spaces. Your readers will enjoy following along.
You can monetize your blog or website through several channels, including:
Affiliate links
Google ads
Digital content
Online courses
Paid memberships
By integrating these strategies, your website will generate sales even while you're sleeping. You can then reinvest these proceeds by hiring freelance writers or virtual assistants. And with your extra time, you can focus on strategy, creative direction, and growing your blog.
These downloadable files cater to customers looking for creative and practical ways to improve their daily lives. And they can easily be sold through a blog or website.
2) Sell Digital Products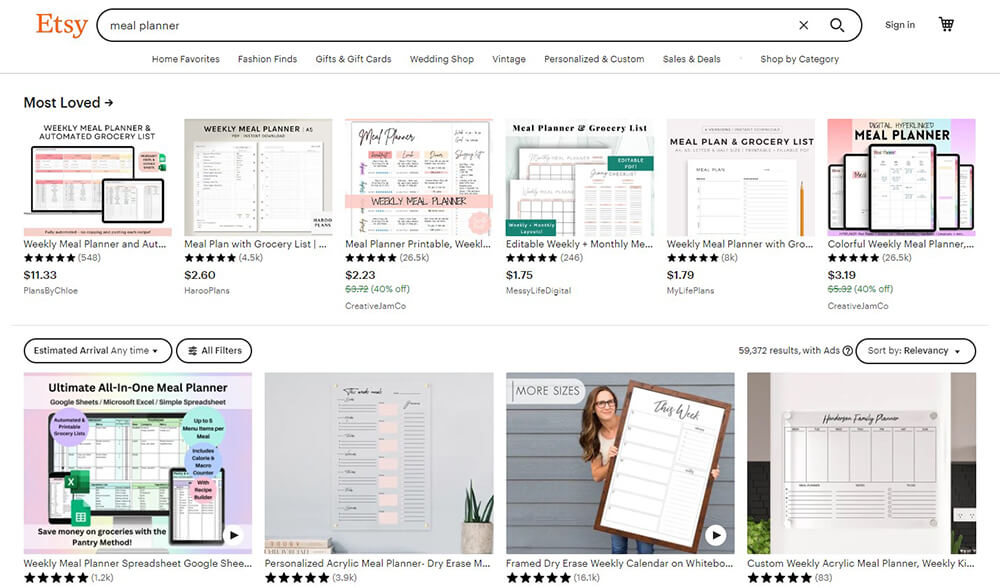 Does the idea of creating a product once but selling it over and over again excite you? Then you'll love the world of digital products. Once you perfect your offering, you can sell it an unlimited number of times with zero marginal effort.
One of the easiest ways to do this is by designing printables. These include:
Organizers
Checklists
Calendars
Coloring books
Planners
Meal plans
Printable art
For example, let's say you have a gardening blog. Maybe you could create a line of planners that help your readers tend to different types of flowers. Or perhaps you could design a calendar with images of vegetables and accompanying recipes?
And don't worry if you don't have a website yet. E-commerce platforms like Shopify, Podia, and SendOwl make setting up an online store easy.
Or, if you want to deal with the hassle of driving your own traffic, consider selling on an existing marketplace like Etsy or Amazon. While you'll get greater organic visibility, the downside is that you'll have to share a portion of your profits with the platform.
3) Grow A YouTube Channel
People love watching videos… to the tune of 5 billion a day! You can tap into this almost limitless market by growing your own YouTube channel.
Some classic video categories to consider are:
Tutorials and how-to videos
Day in the Life vlogs
Product reviews
Comedy skits
Education
On that final note, explainer videos are especially popular right now.
In a recent Hubspot survey, 90% of people reported watching an explainer video to learn about a product. And 89% of respondents stated that a video convinced them to make a purchase.
The best thing about getting started on YouTbe is that you don't need a huge budget. Consumers often prefer authenticity over slick commercial productions, so just grab a smartphone and go for it!
Mr. Beast recommends producing at least 100 videos and focusing on making each one better than the last. If you do this, you are bound to begin building a following and unlocking monetization opportunities.
The most common way to make money from your videos is with display ads. These ads will play before, during, or after your video. And the more views you get, the more revenue you will earn.
Another way to generate revenue is through affiliate marketing. If you review or recommend a product, include an affiliate link in your video description. Then when someone purchases through your link, you will earn a commission.
And don't forget about promoting your own products! You can share even more advanced tips by creating paid courses and downloadable products that support your YouTube channel. This is an easy way to build trust, make money, and grow your audience simultaneously.
4) Start Affiliate Marketing
Affiliate marketing is a slick way to make money without creating a product or service. Instead, you play the role of a promoter or marketing middleman. By simply sharing a link that sends traffic to a particular website, you can earn a commission every time someone makes a purchase.
For example, let's say you run a cooking blog and you found the ultimate whisk. If you feel comfortable sharing the product with your audience, contact the retailer and ask to be an affiliate. When they approve you (through a platform like Impact), you will unlock a personalized affiliate link that tracks your referrals.
Now, you can mention the whisk on your site, link to the product, and start collecting commissions.
The key to affiliate marketing success is building stable and reliable traffic. Whether that's from your blog, YouTube channel, social media channels, or email list, you can't earn referrals without visitors.
One way to quickly boost traffic is by investing in Google or Facebook ads. These targeted ad placements can drive prospects directly to your blog or website. And with the right system, you can begin to make money around the clock.
One of the great things about affiliate marketing is that it is adaptable to practically any niche. Regardless of your interest, there's likely an affiliate program that fits it perfectly.
5) Lean Into Email Marketing
Although it can also be a standalone strategy, email marketing pairs well with almost every other business model on this list.
This is because email is an excellent way to connect directly with your audience so you can build personal relationships that can translate into greater profits over time.
To initiate the email relationship, start by offering a lead magnet.
This is a valuable free resource in exchange for a visitor's email address. Think ebooks, discounts, and how-to guides — anything that provides value to your audience. The greater the value, the greater your chance of collecting their email, and the more goodwill you create.
Next, create a sequence of emails that move your prospect through the sales funnel. This could include:
A welcome email
Trust-building content
Introduction of your products or services
Objection handling
Follow-ups if they don't take action
The idea is to build a relationship, so let your personality shine through. And put yourself in the customers' shoes. So as you draft your emails, focus on answering the following questions:
What problem is your customer trying to solve?
How would they feel if they could solve that problem?
What's keeping them from solving their problem?
How does your product or service solve their problem?
Applications like Mailchimp and Convertkit make it easy to automate the entire process. With just a few clicks, you can schedule campaigns, track results like open rates and click-throughs, and even segment your audience based on their interests and buying preferences.
As you do so, remember that email marketing isn't one-and-done.
Your easiest sales will come from customers who have already bought from you in the past. So don't forget to foster repeat business as you grow your list by constantly providing valuable new solutions to your audience.
6) Build An E-commerce Site
The e-commerce market is slowly eating retail. Online sales are expected to eclipse $8 trillion by 2027, with China and the U.S. leading the way. To own a piece of this growing pie, you can build your own e-commerce site and create substantial passive income.
A key part of learning how to make money while you sleep is figuring out how to simplify logistics. Fortunately, there are a few ways to avoid shipping and inventory hassles:
1) Dropshipping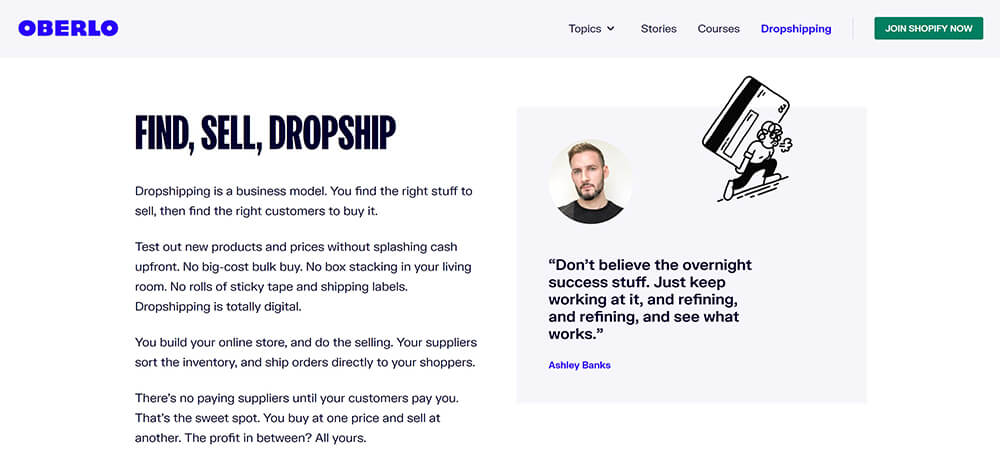 Services like Spocket, Oberlo, and Doba are great for eliminating logistics. These companies partner with manufacturers around the world to give you access to thousands of products at wholesale prices. All you need to do is upload them into your store, set a price, and start selling — all without ever touching the product!
2) POD
Print-on-demand (POD) is the process of ordering products only when they're sold, so you don't have to store any inventory. Companies like Printful specialize in creating custom items like:
Mugs
T-shirts
Phone cases
Hats
Decals
Stickers
The POD company handles the more laborious process of printing the item and shipping it to your customer. So all you have to do is focus on creating designs and marketing your products.
3) FBA
Fulfillment by Amazon (FBA) also makes it easy to get started. Once you develop your products, simply ship them to Amazon. FBA houses the products in its warehouses, packs and ships items to consumers, and even handles returns and customer service. The only downsides are that the fees can eat away at your margins and you're at Amazon's mercy in the event of policy changes.
4) 3PL
The final option is to use a third-party logistics (3PL) provider. This way, you can create your own e-commerce store on Shopify and outsource logistics to a company like ShipBob.
With Shopify, you get user-friendly tools and robust features that make it easy to launch your own business. You won't have the automatic exposure of being listed on Amazon, but you do have greater control and deeper customer relationships.
No matter which option you choose, e-commerce isn't a get-rich-quick scheme. Building the online storefront and driving traffic takes real work. However, you can expedite this process by combining your store with your blog, YouTube channel, or social media presence.
7) Create An Ebook
You don't need to be the next Ernest Hemingway to create a successful ebook. Whether you are an established author or not, an ebook is a great way to make money while you sleep.
Some of the most popular ebook categories are how-to guides and instructional manuals. These types of books have the potential to solve a problem, inspire a reader, or provide educational value.
An easy way to accomplish this is to repackage your blog content. This approach allows you to leverage your existing content to reach an even bigger audience without much additional effort.
Or, if you decide to start from scratch, look no further than Google Trends for topic ideas. Use this tool to identify what's trending on the internet and then cater your ebooks to what people are already searching for.
For ghostwriting help, collaborate with AI tools like Jasper as you draft the ebook. Although AI can't replace the creativity of a human author (yet), you can use it to streamline your writing process and quickly break through writer's block.
Alternatively, you could create low-content and no-content ebooks. Instead of writing skills, these books allow you to showcase your creativity. You can flourish in the no-content space with:
Puzzle books
Planners
Journals
Coloring books
And more!
Once you have your content, the next step is to find a publisher. Platforms like Amazon's KDP and IngramSpark offer self-publishing services that allow you to publish your ebook with ease. Then all you need to do is set up an account on these platforms and list it for sale.
Although your sales may begin to roll in organically, don't forget to actively promote your ebooks. Drive your family, friends, followers, or subscribers from your blog, social media, or email list directly to your ebook listings to build some initial momentum.
And don't forget to leverage affiliate partnerships! You can team up with other ebook authors or influencers and cross-promote one another's work for commission.
8) Film An Online Course
Filming an online course is an excellent way to turn your skills and hobbies into a thriving business.
For example, if you love fly fishing, you could whip up a course on how to:
Find the best fly fishing spots
Tie the perfect fly
Improve your casting techniques
You don't need to be a professional videographer or even own fancy equipment. The most important thing is that your video looks and sounds good. To accomplish this, a smartphone with quality audio gear and a light kit should do the trick.
Once your videos are ready to go, platforms like Teachable and Udemy make it easy to share your knowledge. They provide all of the necessary tools to take your course from a raw idea to published content. Plus, their active user bases can get your course in front of millions of potential students.
And the best part is… online courses command higher prices than other types of content. Consumers will happily pay hundreds or even thousands of dollars for a course that solves a pressing problem or provides them with valuable skills.
9) Sell Stock Photos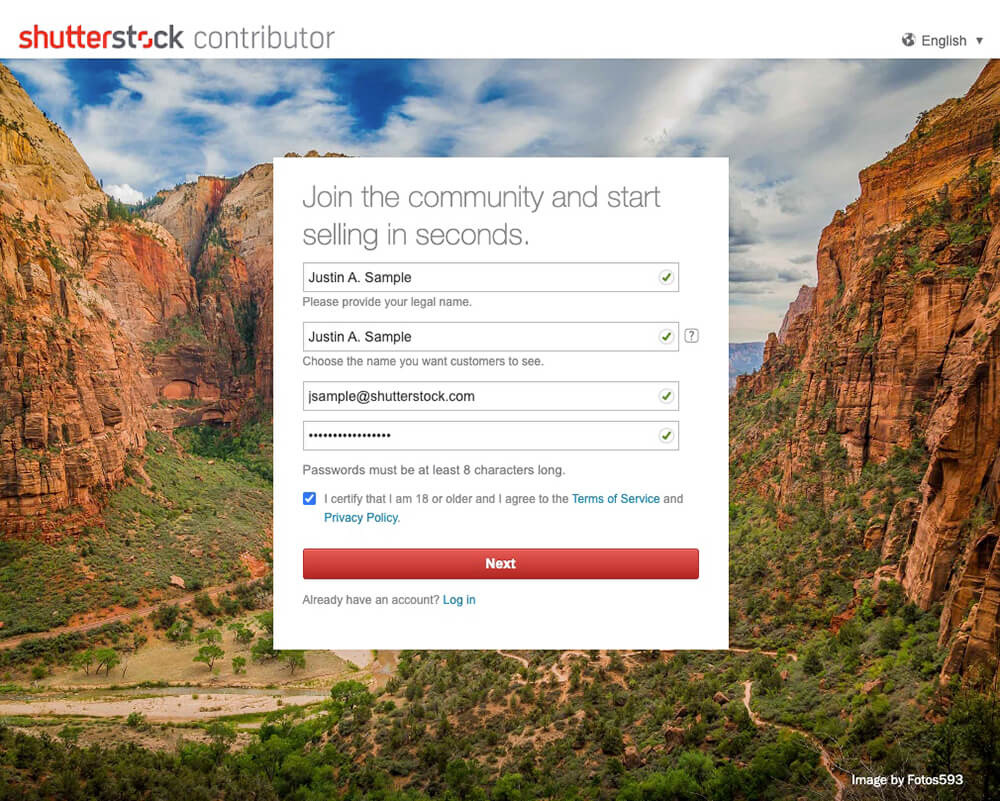 Do friends rave about your photography skills? Do you get flooded with likes every time you post a picture on Instagram? If so, you can turn your passion into passive income by selling stock photos online.
Popular sites like Shutterstock and Getty Images can get your photography in front of a massive global audience. And the process is simple. Just create your account, upload your photos, and earn commissions when people buy them.
The only challenge is that stock photography can be very competitive. That's why it helps to specialize in a particular niche, like travel, food, or nature photography. This enables you to stand out from the thousands of other photographers selling their work online.
To make sure you stand out from the crowd, follow this 6-step process:
Research underserved niches
Capture original and distinctive images
Optimize your keywords and metadata
Promote your portfolio
Analyze your sales data
Double down on what's working
Monetizing your photography skills probably won't replace your day job. But before long, you could make an extra $1,000 per month.
10) Passive Income Apps
Do you like the idea of getting paid to do… nothing? If so, prepare to be amazed by passive income apps.
Simply install them on your smartphone or laptop and begin earning supplemental income. Yep, that's it!
For mobile users, MobileXpression is a popular choice. By installing it on your smartphone, you can accumulate up to $50 per year in gift cards as it collects data from your browsing history.
Then, boost your earnings with SavvyConnect. It's like MobileXpression, but can also be installed on your laptop and tablet. This platform allows you to earn up to $5 per month per device.
Whether you nod off to Netflix or have Spotify playing in the background, these apps are a simple way to make money while you sleep.
How To Make Money While You Sleep: 4 Real World Gigs
Looking for passive income ideas off the beaten path? The following offline business opportunities are still capable of making money around the clock.
11) Lease Storage Space
If you have extra space in your home, garage, or backyard, you could rent it out for extra income.
All you have to do is list your space on a website like Neighbor. Once your listing is live, hundreds of people will be able to view it and connect with you to rent it.
You can charge monthly fees for storing anything from furniture and housewares to electronics and boats. You'll get paid in full at the start of every month, so you don't have to worry about collecting money.
Neighbor provides a $2 million Host Guarantee that protects you from liability and property damage. And it even guarantees you will receive your payments, whether your renter makes them or not. Your only responsibility is to provide access to your tenant.
So the next time you declutter your garage, don't just fill it with more stuff! Instead, rent it out and transform your underutilized space into an extra source of income.
12) Monetize Your RV Or Camper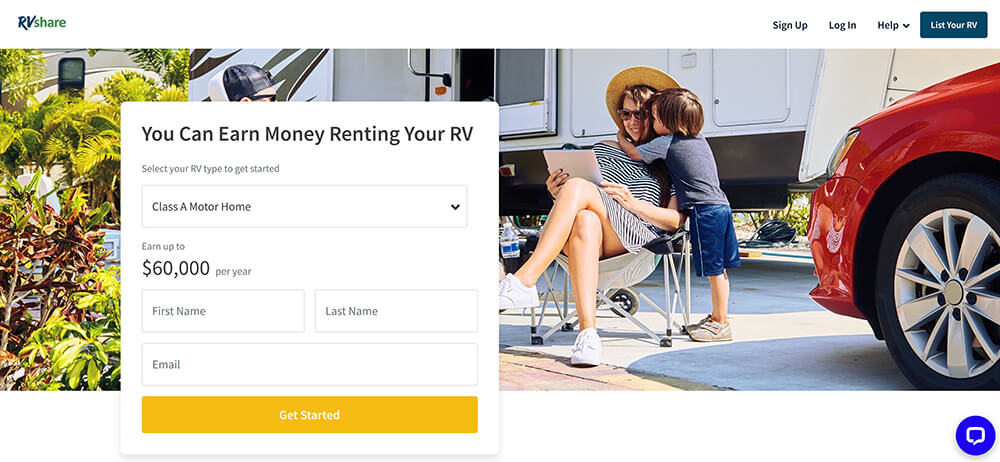 Families are always looking for unique vacation alternatives, and RV experiences top the list. The problem is that owning an RV can be expensive.
That's why you could make a killing by renting out your camper or RV for a few days at a time. According to the RV Industry Association, the average RV owner only uses their camper 20 days per year. So the rest of the time, it's sitting idly in storage, depreciating in value.
Why not turn that loss into a gain by renting it to fellow RV enthusiasts?
Sites like Outdoorsy and RVshare are the perfect place to list your vehicle and start making money. Think of them as Airbnb for campers, connecting owners with potential renters. Depending on the age and model camper you have, you can earn anywhere from $100 to $450 per night. But ultimately, you set the prices, rules, and availability for each rental period.
And while most renters will treat your RV like their own, there's always the risk that a renter may damage your camper. So to protect yourself, take out a comprehensive insurance policy or ensure the platform you choose includes insurance.
Then, rather than letting your RV sit, you can put it to work and turn that liability into an income-producing asset.
13) Rent Your Stuff
If you're like me, you probably have a lot of extra gizmos and gadgets sitting around. Why not turn them into extra cash?
Yoodlize lets you list practically anything for rent. Here's how it works:
Create a listing for anything you own.
Respond to and approve rental requests.
Arrange a time to deliver the items to people in your area.
Make money every time the items are rented.
Yoodlize provides a rigorous identity verification process and a $2,000 guarantee on each item rented. So you don't have to worry about who will use your stuff, or if they will return it in one piece.
Now instead of gathering dust in your attic or basement, your extra stuff can be used to make money while you sleep.
14) Buy A Franchise
While buying a McDonald's or Taco Bell franchise will set you back hundreds of thousands (or even millions) of dollars, you can still buy many franchises for under $15,000.
For example, Dream Vacations allows you to turn your passion for travel into a home-based travel agency. Or you can open a fee-for-service real estate office to take advantage of the booming real estate market with Help-U-Sell.
Investing in a successful franchise gives you access to a proven concept without reinventing the wheel. Plus, the company should provide all the training and support you need to build your business.
Sure, getting started takes some effort. But once you have an effective team in place, you can scale back your involvement.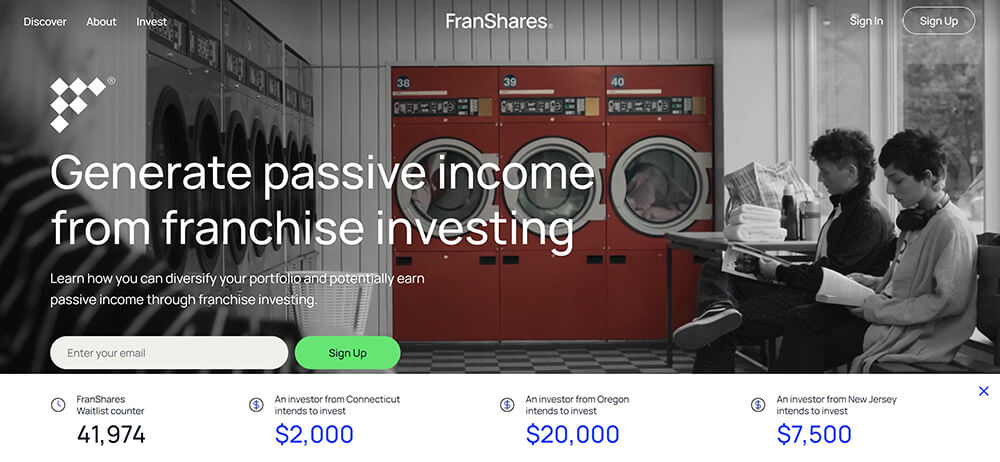 However, if that still sounds like too much work, you can also invest in franchises as a silent, minority partner. Franshares offers investors passive income, diversification, and equity appreciation with as little as $500. This way you can make money all day and all night without lifting a finger.
How To Make Money While You Sleep: 4 Investment Ideas
The age-old adage "money never sleeps" is especially true in the markets. By investing your funds, you can leverage the power of compounding to build wealth around the clock. Here are four investment ideas you should consider to build a rock-solid passive income portfolio.
15) Invest In The Stock Market
The stock market may be one of the best-known ways to create wealth. In fact, when most people think of investing, they think of stocks.
One way to make money in the stock market is to identify undervalued stocks. These are stocks of sound companies that have temporarily fallen out of favor with investors. Think of it as buying a stock on sale.
The idea is when the market rebounds, you stand to benefit from an even greater recovery.
Another way to win in the stock market is with dividend stocks. These tend to be blue-chip companies that are in a mature stage of their business cycle. So they pay out regular cash dividends to shareholders.
These stocks offer the best of both worlds — consistent dividend income and capital appreciation.
The beauty of investing in stocks is you don't need a lot of money to get started.
Many brokerages now let you buy fractional shares. In other words, you don't need $250 to purchase an entire share of Tesla. You can buy a fraction of a share for just a few bucks.
Keep in mind that your selection may be limited because not all stocks are available in fractional shares. But for investors just starting out, this is a great way to get in the market immediately and start taking advantage of compound returns.
ETFs offer another way to stretch your investing dollar. When you buy an ETF, you are effectively investing in a group of stocks (instead of just a single company).
For example, VOO and SPY are both ETFs that track the S&P 500 index. This way, you can get exposure to all 500 companies in the S&P 500 without the trouble of having to buy 500 stocks yourself.
This spreads your holdings across various companies and sectors, and reduces your risk should one particular stock drop. In other words, it prevents you from holding all your eggs in one basket. After all, diversification is the key to building a successful stock portfolio.
16) Invest In Debt
Stocks may get all the attention on CNBC but debt investments can be your secret weapon to building wealth.
When you invest in debt, you are lending money to a business or government. And in exchange, you get periodic interest payments and your full principal back at maturity. This means you can lock in stable and predictable returns without the high volatility of stocks.
Debt investments come in many forms, such as:
Corporate Bonds: Corporations may choose to raise capital through debt. These debt securities can be either secured by collateral, like inventory or other assets, or unsecured and fully reliant on the creditworthiness of the borrower.
U.S. Treasuries: Considered the safest of all debt investments, U.S. Treasuries are backed by the full faith and credit of the U.S. government.
Municipal Bonds: These are bonds issued by local governments to fund public works projects. The upside of "munis" is that the interest paid is not taxable at the federal level.
Bond Funds: Bonds funds are mutual funds that invest in various debt products, allowing you to easily diversify your debt holdings across different bond issues and maturities.
To build a stable investment portfolio, most financial advisors recommend a 60/40 portfolio split — 60% in stock investments and 40% in lower-risk debt investments.
The strategy here is to balance the predictability of debt investments with the higher returns of equities. If done properly, you can reduce the volatility of your portfolio without sacrificing much upside.
17) Invest In Real Estate
Investing in real estate provides several ways to make money while you sleep.
One option is to buy a rental property and manage it yourself. Look for properties in up-and-coming locations that will rent for much more than their mortgage payments and expected maintenance. This will allow you to pocket the difference, while also building equity and enjoying the potential for appreciation.
If you love the idea of real estate but don't want the headaches that come with property ownership, you could invest in REITs (Real-Estate Investment Trusts) instead.
Publicly traded just like stocks, REITs provide access to diversified portfolios of real estate projects. Plus, many pay higher dividends than other stock investments.
Finally, you could consider investing through crowdfunded real estate apps. These platforms let you invest as little as $500 in individual real estate deals.
Fundrise, for example, opens up both residential and commercial real estate deals to non-accredited investors. Also referred to as 'retail investors', these are people who do not meet the income and net-worth accreditation requirements established by the SEC to invest in certain sophisticated securities.
18) Invest In Alternative Assets
Technology has given rise to a whole new world of investing — alternative assets. Alternative assets are non-traditional investments, like fine wine or art.
Investing in fine wine has been simplified by apps like Vint and Vinovest. Rather than hand-selecting investment-grade wines and then storing them in your own temperature-controlled cellar, these platforms take care of all the buying, selling and storing for you. And you can get started with as little as $10.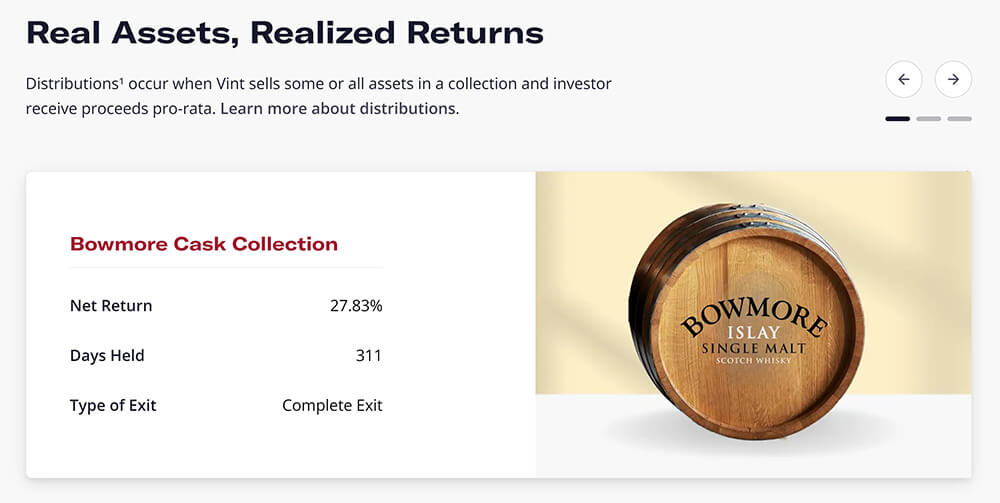 On a similar note, Masterworks allows investors to purchase shares in collectible works of art. They do the research, handle the storage, and then offer fractional shares in paintings with a high potential for appreciation. After all, the super-rich have been raking in millions of dollars buying and selling rare paintings for hundreds of years. So why not you too?
Another alternative asset, cryptocurrency has been hailed by many as the asset of the future. This asset class offers the potential for greater returns than traditional stock investments if you can stomach the wild volatility that's normal in crypto markets.
While I wouldn't recommend holding the majority of your portfolio in alternative assets, allocating a small percentage is wise. This exposure can boost your overall returns when executed properly, and it can add a layer of diversification.
Final Thoughts
When it comes to making money, many people have a mental block. They think it has to be a long and grueling struggle that eats up all of their time and leaves them exhausted. They think it takes backbreaking effort to uplevel their financial situation.
Fortunately, you aren't like most people. And you have learned how to make money while you sleep.
By leveraging the power of compounding and automation, you can build online and offline businesses that generate income around the clock. Plus, you can diversify your investments across various asset classes to reap the rewards of diversification.
So start with any one of these ideas today. And remember, it isn't about working harder. It's about working smarter (i.e. strategically).
If you take intentional steps every day, you will inch closer and closer to your financial goals. And when the ball starts rolling, use your earnings to fund even more passive income streams.
Before you know it, you will be counting dollar signs instead of sheep. And the only thing you will be dreaming about is where to take your next vacation.