Editor's Note: The following is a guest post from Eric Wolf, an early retirement expert and former owner of a referral-based mortgage business.
Trying to make money as a Realtor can leave you feeling frustrated and discouraged. When I was in the business, the stats in my area were pretty grim — the top 3% of agents raked in 90% of the income.
Yep, you heard that right.
Fortunately, being a Realtor isn't the only game in town. There are plenty of other real estate side hustles where you can add value and earn yourself a nice profit in the process. 
Take property wholesaling, for example. This strategy calls for finding undervalued homes, putting them under contract, and then flipping those contracts to investors. As a result, you can make money without even buying the property!
For more ideas, flip through this ultimate guide. I cover both online and offline real estate side hustles. And unlike one-dimensional gigs (e.g. freelance writing), these side hustles can help you build multiple income streams.
So let's dive in and discuss 10 clever ways to make money in real estate! (That don't involve the challenges of being a Realtor.)
Why Get A Real Estate Side Hustle?
If you are looking for a side hustle that has the potential to replace your full-time job, real estate may be your best bet. Here's why a real estate side hustle should be on your radar:
Diversify earnings: Why have just one income stream when you can have two? With real estate, you can diversify your income beyond your 9-to-5 job. This will reduce your financial risk and provide greater financial security
Flexibility: Whether you want to work weekends, evenings, or during vacations, many real estate side hustles can be managed remotely on your own schedule.
Lucrative: Real estate can unlock significant financial rewards. Some of the ideas on this list can earn you up to $10,000 (or more) in a single transaction.
Skill development: From negotiation and property management to marketing and photography, you can acquire a diverse set of skills that will serve you well (even beyond real estate).
Career advancement: Real estate side hustles often serve as stepping stones to full-time careers. With dedication and strategy, your side job can evolve into a thriving real estate profession.
Real estate is fun: Working with people who are excited to find that perfect home is contagious. Few other side hustles offer quite the same level of satisfaction.
10 Real Estate Side Hustles
Whether you want more flexibility or need to make some serious cash, these are the best real estate side hustles to get you started.
1) Rentable Art Studios
Turning that spare room or garage into an art studio could be your ticket to extra income. This is especially true in urban settings where artists often struggle to find affordable workspaces.
Plus, all you really need is sufficient lighting and enough room for creative projects.
Since you can rent your studio by the hour, this gig doesn't require a huge time commitment on your part. And you can expect to earn anywhere from $30 to $150 per hour, depending on your space and the services you provide. To boost your rates even further, consider offering art supplies, professional lighting and/or backgrounds, or even secure storage for artists' materials.
To get started, determine the services you want to offer and lay out a clear schedule of availability. Then, post your studio on Craigslist or Facebook Marketplace.
Or, you can streamline the process with Peerspace. Think of this app as Airbnb for artists. Simply list your space and let them handle the details — from connecting with potential tenants to managing the bookings and payments.
When you're ready to expand your side hustle, team up with local artists to create Airbnb Experiences. The artists can earn extra income by hosting workshops, unique classes, and open studio sessions. Meanwhile, you will benefit from all the extra exposure and studio time.
2) House Hacking
Don't mistake house hacking for breaking and entering! The "hack" here is living rent-free while building a significant real estate portfolio.
The method is simple: purchase a multi-family property, reside in one unit, and lease out the rest. The most accessible version of this strategy calls for buying a duplex, living on one side, and renting out the other.
Begin by scouting properties with extra space (or units) that fit your budget and needs. Then, consult a reputable mortgage lender to explore your financing options. Since you will live in the property, you will qualify for more lenient financing terms and lower down payments.
Plus, the beauty of house hacking is it's repeatable! After living in the property for a couple of years, you can look for another multi-family property and do it all over again. This way, you can build a lucrative portfolio of rental properties thanks to the power of leverage.
Another house hack is co-op living. This model pools resources among numerous residents to manage a single property — perfect for high-cost-of-living areas. Co-ops not only make housing more affordable, but they also foster a sense of community.
House hacking is perfect for those who want the benefits of real estate investing without the full financial commitment.
3) Rent Out Land (Or Your Backyard) For Tiny Homes
Tiny homes are more than just a fad — they're a booming market set to grow by 6.1% through 2028. This trend gives you a golden opportunity to make some extra cash.
There are two primary routes you can take here: rent land to tiny homeowners or build your own tiny home to rent.
Rent Land To Tiny Homeowners
Renting your land to tiny homeowners can be a simple way to generate passive income. However, to steer clear of legal issues, focus on renting to moveable tiny homes that don't require any special permits. (Most are under 500 square feet and can fit in an average backyard.)
Of course, you will need to provide basic utilities like water and power. But overall the process is quite straightforward to start earning rental income.
Rent Out Your Own Tiny Home
Or, instead of leasing land, you could purchase your own tiny home. It's not as costly as you might think!
Prefab designs run from $150 to $250 per square foot, or $15,000 to $125,000 for a fully assembled and finished house. And the profit from renting the tiny home out on Airbnb or Vrbo could be channeled toward paying off the investment.
For inspiration, just check out how Nick bought a standard prefab shed and converted it into a luxury tiny home.
So whether you choose to host tiny homes or rent out your own, you can easily boost your income and support a growing trend that's redefining how we live — one tiny square foot at a time!
4) Staging Homes For Realtors
Selling a home isn't just about listing it on the MLS and hoping for the best. It's about making it irresistible to buyers. A well-staged home can command a higher sales price and significantly reduce the selling time.
However, most Realtors don't have the bandwidth to help sellers maximize their home's potential. Outside of offering some rote staging advice, they leave it up to the seller to make their home presentable.
So that's where you come in — the professional home stager.
Kickstart Your Business
Your role can extend from consultations to full-on staging with furniture and decor. To get your foot in the door, network with local Realtors and show off your skills with a compelling online portfolio. Use high-quality before-and-after photos to seal the deal. 
Once you have a few projects under your belt, put together some stats on how quickly your staged homes sold! These figures will serve as powerful testimonials for potential clients.
When creating staging packages, consider offering these 3 add-ons for sellers who don't have the time to keep their property looking in top shape:
If the time comes when you can't manage all the staging requests by yourself, consider bringing in a team to handle project fulfillment. Then, you can focus your efforts on marketing and building a robust referral network.
Go Virtual
You can tap an even larger market with virtual staging. By adding digital furniture and decor to listing photos, you can improve a home's online appeal without having to make physical changes.
This approach offers a cost-effective solution, especially for properties where the anticipated sale price doesn't justify traditional staging costs.
Free apps like Room Planner or Housecraft can transform boring photos into captivating visuals, making you look like a seasoned pro. They're the perfect tools to have on hand, especially if you're just starting your staging business.
Expand Your Services
Why stop at staging? If you have mastered space utilization and visual aesthetics, you may also enjoy providing interior design help!
To expand your services in this way, consider joining local interior design associations or networking groups to meet potential clients and establish partnerships with vendors. It can open doors to bulk discounts on decor items and exclusive deals.
Also, as green living and sustainable designs become more popular, delve into eco-friendly design principles. Offering "green" staging and design services can set you apart from the competition and attract eco-conscious clients.
To effectively market your new services, utilize social media platforms and design blogs. Sharing your work, collaborating with influencers, and giving free design tips can boost your brand's visibility and credibility.
Remember, the real estate world is vast, and the demand for aesthetically pleasing spaces is growing. From home staging to interior design, this dynamic real estate side hustle lets you turn your vision and flair for creativity into a lucrative business opportunity!
5) Give Local Real Estate Tours
Here's the thing — buyers want to know all about the local area before buying a home. However, most real estate agents don't have the time to give their clients personalized guided tours. You can capitalize on this disconnect by providing in-depth neighborhood tours.
When designing your tours, think about them from the buyer's perspective. What would they want to know? Then make sure your tour covers these bases. A few key stops to consider include:
Schools
Parks and recreational activities
Top-notch restaurants and bistros
The nearest Starbucks (just kidding — not really!)
Grocery stores
Trendy shopping spots and boutiques
Anything that makes that particular neighborhood unique!
Once your tour is ready to roll, approach local agents. Show them how your tour can be their secret weapon in a highly competitive market — saving them time, motivating their buyers, and helping them close more deals.
Then, after gaining a solid footing, branch out by offering Airbnb Experiences and add-ons. These may include curated restaurant tours, outdoor adventure experiences, or personalized shopping sprees. That way, you get to share your local knowledge with eager tourists and increase your average order value.
6) Bird-Dogging For Bigger Profits
Bird-dogging real estate entails scouting for investment opportunities and passing them along to seasoned investors. In exchange, you get a finder's fee or a percentage of the transaction value when the deal closes.
The beauty of bird-dogging is that it's one of those real estate side hustles where you can start with zero investment. Yep, no money down. Plus, the paydays can be significant. It's not uncommon to make up to $10,000 in a single transaction.
For example, take my good friend Brian. He didn't have enough money to buy his own properties, so he started bird-dogging. In turn, he used his earnings to invest in single-family fixer-uppers. Fast forward ten years, and Brian now has a multi-million-dollar real estate empire!
How To Get Started
Networking is the name of the game. Attend real estate events, talk with agents, and broadcast your services in free publications where homes are listed for sale to connect with investors.
You can use platforms like Zillow or Redfin to scout undervalued properties. However, according to Brian, his most profitable deals came from cruising neighborhoods looking for rundown houses and then contacting the owners directly.
Pro Tip: No matter how trustworthy someone seems, always have a written contract in place before presenting a property to an investor. This will prevent any misunderstandings when it comes to getting paid.
7) Real Estate Virtual Assistant
If you're tech-savvy and organized, consider becoming a Real Estate Virtual Assistant. This role allows you to work both online and offline, making it an especially versatile gig.
As a VA, you will handle a range of tasks, such as:
Managing social media accounts and creating content
Setting up and maintaining MLS listings
Organizing appointments and following up with clients
Conducting market research and generating leads
In terms of compensation, you can charge by the hour or work out a deal to earn a slice of the agent's commission.
To get started, simply cold call or email local real estate agents. Or, search for open gigs online using platforms like Upwork or Freelancer, where there are hundreds of real estate hustles online posted every day.
If you want to dip your toes into the real estate market without committing to a full-time role, this gig offers a flexible entry point to build experience and connections.
8) Real Estate Photography
Real estate photography has evolved far beyond taking basic photos of a home's interior and exterior.
The industry now demands content that captivates potential buyers. Think videos, interviews with neighbors, and even highlights of local attractions. These visual narratives create an immersive experience for potential buyers, helping them visualize not just a house but a home and a community.
Virtual staging and 3D tours are other innovative ways to showcase properties. These tools let potential buyers explore homes from their laptops or smartphones, giving them a feel for the space without having to set foot in it.
As for the tools of the trade, you will need the following:
A high-quality DSLR camera
Editing software like Adobe Photoshop
Drones for aerial shots
A gimbal for smooth video capture
Although premium equipment can be expensive, there are also cost-effective solutions available. Consider options like these when just beginning:
Rent equipment: You don't have to buy expensive cameras, lenses, or drones right away. You can also rent them as needed. This allows you to use high-quality gear without the upfront cost. Plus, you may be able to pass the rental fee onto your client as an added expense.
Use smartphone accessories: Today's smartphones are equipped with increasingly sophisticated cameras. While they may not replace a DSLR yet, they are effective enough for smaller projects. Invest in a few accessories like a clip-on wide-angle lens or a smartphone gimbal for added stability. There are even drone-like attachments that can capture aerial shots.
If you're interested in how to make money with real estate photography, check out the short video below. Eli walks through the exact steps he uses to make over $300 per hour.
9) Property Wholesaling
As a wholesaler, your role is to find undervalued properties, put them under contract, and then sell that contract to an investor before closing. Unlike bird-dogging, where you only identify potential properties, with property wholesaling, you actually negotiate the price and secure a contract with the seller before presenting it to an investor.
You are essentially flipping paper, not houses. And since you aren't the one buying the property, there's no need for a hefty bank loan.
The benefits of this strategy? Low capital requirements and lucrative returns.
Take my friend, Gary, for example. He made six figures annually through wholesaling on the side!
He was great at spotting deals but couldn't qualify for a mortgage loan. So, he would put those properties under contract and then sell those contracts to eager investors for a nice profit. Typically, this is done with a promissory note or by negotiating a low deposit with the seller.
Finding properties to flip isn't as hard as you might think. You can:
Scan legal announcements for foreclosures or auctions
Drive through neighborhoods, keeping an eye out for vacant or neglected properties
Hand out flyers that say you're looking to buy homes for cash
Then, once you get a few potential leads, your next step is to build a network of investors. To do this:
Join (or start) a real estate mastermind group
Connect with local real estate agents who work with investors
Use social media to flaunt your finds and attract a following
As you can see, property wholesaling offers a low-cost way to break into the real estate game. Your ability to spot undervalued properties and negotiate favorable contracts can yield significant profits in a short timeframe.
10) Create A Local Real Estate Blog
Transform your understanding of the local real estate scene into a compelling blog. This completely digital venture is one of the most versatile real estate side hustles out there.
As you provide in-depth content on local property trends and buyer behaviors, you will build a loyal following that values your insights. In time, you can partner with local real estate agents and property managers for exclusive interviews and guest posts.
By delivering valuable and insightful content, you will become the go-to source for all things real estate in your community.
Start by producing content that speaks to your community's unique needs. Possible topics could include:
Local market trends and property valuations
How-to guides for first-time homebuyers
Neighborhood spotlights featuring local businesses
But why stop at the written word?
Level up your content by creating TikTok clips or even long-form YouTube videos. By putting your face front and center, people will come to trust you and your brand. Plus, people love visuals.
To build your initial momentum, pick one traffic source and master it. This could be anything from a social media channel, a forum, or SEO. If you choose the latter, be sure to use keywords and geo-tags geared for your specific area.
When you are ready to monetize your blog, you have a handful of options. One is to form affiliate agreements with local real estate service providers. This might mean partnering with a local moving company that offers a discount to your readers for every booking made through your link.
Another option is to go old school and sell advertising space on your blog. Either way, you can turn your local expertise into a cash-generating machine.
Final Thoughts
Getting into real estate doesn't have to mean going all-or-nothing with your savings account. And forget the flashy courses or pricey seminars — you don't need them to get started either.
Instead, dive into one of these real estate side hustles head first!
Don't worry if you don't have all the answers on day one. Get in the arena and allow your experience to build your expertise. As you gain more confidence and skills, opportunities will start presenting themselves.
So, if you're looking to escape the 9-to-5 grind, remember: A real estate side hustle might just be your ticket to freedom.
Author Bio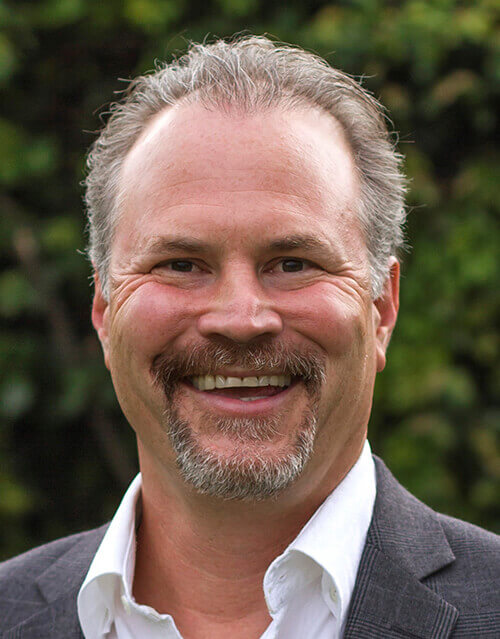 Eric has worn many hats during his real estate career — from Mortgage Banker to Real Estate Developer. He even served as the Acting General Manager for multiple real estate LLCs, both residential and commercial.
Eric's passion for remodeling helped him build a million-dollar real estate portfolio, primarily by transforming fixer-uppers into lucrative rental properties. When Eric isn't writing, he spends his time fixing up a charming Colonial villa nestled on the beautiful shores of Lake Chapala, Mexico.