Sweet, sweet organic traffic. Every business wants it, but few are willing to invest the time and resources it takes to earn it. Search engine optimization (SEO) is one of the most coveted approaches to marketing because of its ability to produce stable, consistent results. However, there are many different types of SEO which can be confusing for marketers and businesses alike.
If you hope to rank in the search results and generate leads with SEO, make sure you understand these 16 types of SEO. From On-Page factors to Barnacle SEO and White Hat SEO techniques, this guide explains all you need to know to start formulating an SEO strategy.
16 Different Types of SEO
On-Page SEO
On-Page SEO is the process of optimizing the content of individual web pages in order to rank higher in search engine results. In practice, On-Page SEO involves carefully balancing human objectives with organic search objectives.
On-Page SEO factors include:
Content value
Title tags
Header tags
URL slugs
Meta descriptions
Keyword density
Image optimization
Internal linking
On-Page SEO largely boils down to providing a seamless user experience. Creating quality content that answers search queries and is easy to navigate will help your pages rank higher in search engine results.
Off-Page SEO
While On-Page SEO builds credibility in the form of relevant content, Off-Page SEO builds authority in the form of backlinks and mentions. Backlinks are links from other websites that point to your website, and Google interprets these as a sign of endorsement. In other words, if a powerful website links to your website, a sliver of its reputation is passed to you.
However, the quality of your backlink profile depends on a few key factors:
Relevance: Does the website relate to your niche?
Quality: How strong is the domain authority of the website?
Anchor Text: This should help Google and visitors understand the destination of the link before clicking it.
DoFollow: Links are "dofollow" by default. But links specifically marked as "nofollow" won't pass along link juice.
Unique Domains: It is better to earn one link from two different domains than two links from the same domain.
Off-Page SEO relies on a link-building strategy. Earning relevant, high-quality backlinks from as many domains as possible is a key part of climbing Google's search results. In fact, number 1 results in Google reportedly average 3.8x as many links as positions 2 through 10.
Technical SEO
Technical SEO focuses on improving website performance for both search engines and website visitors. This includes optimizing the following factors to make it easier for search engines to crawl and index the site:
Page speed
Website structure
URL structure
Duplicate content
Mobile friendly design
XLM sitemaps
Structured data
SSL certificate
Core Web Vitals assessment
Because these tasks are *uhm*… technical, they're often handled by developers rather than marketers or SEO specialists. Nonetheless, it is important to understand what impacts Technical SEO so that you can make sure your website is as search engine friendly as possible.
Fortunately for bloggers, many of these technical SEO improvements come standard with WordPress, like SSL security and XML sitemaps, and others can be easily implemented with plugins like Yoast.
Local SEO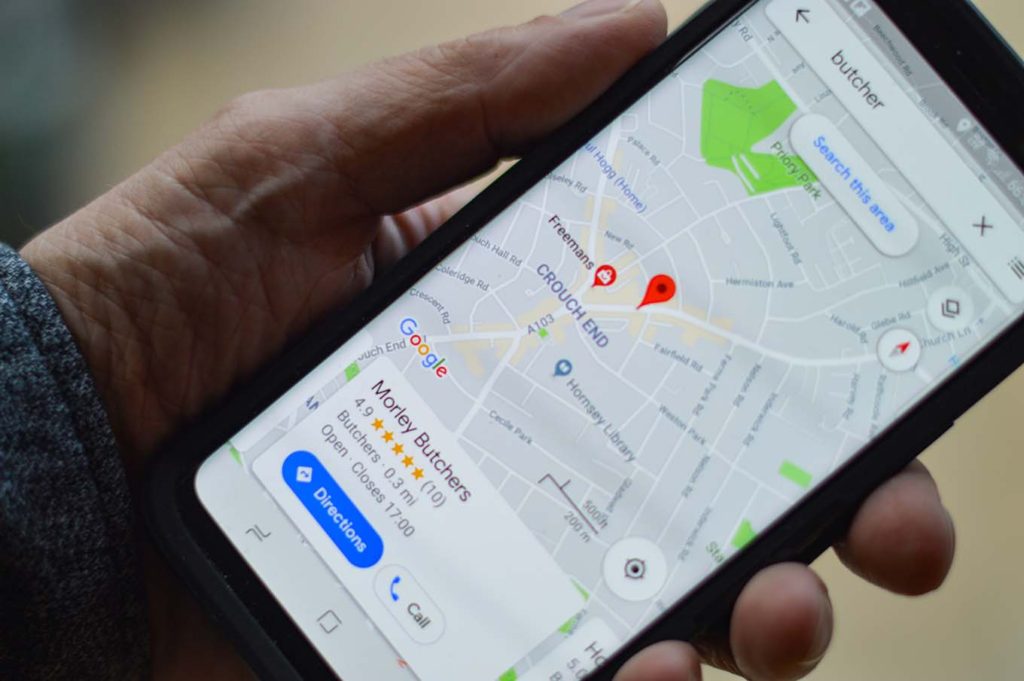 Local SEO refers to the practice of improving the online presence and discoverability of local businesses. This type of brick-and-mortar business should pursue the first three types of SEO, but also needs to focus on the following Local SEO ranking factors:
Google My Business: To appear on Google Maps and Local Pack results, a business must have a Google My Business page.
Citations (NAP): List your business in directories like Yelp or Angie's List, and use your Name, Address, and Phone number consistently.
Reviews and Testimonials: Encourage customers to leave you reviews on Google, Yelp, Facebook, the BBB, and more.
Voice SEO
The rise of voice-based assistants like Siri, Alexa, and Google Home has created a new breed of SEO: Voice Search Engine Optimization. When using voice search, the device will dictate the top search engine result to the user. Typically, this answer comes directly from a featured snippet.
To optimize for voice search, your content should:
Focus on long-tail keywords
Have a conversational tone
Answer common questions
Use structured data
Recent studies of paragraph snippets have shown that most results are 2-3 sentences, with a limit of around 320 characters. So be sure your answers are clear and concise for a chance to rank in voice search results.
International SEO
The goal of International SEO is to reach visitors from other regions and languages. To do this, ensure that you produce content for the target audience and use the following elements:
Hreflang Tags: These tags tell Google which language you're using on a given page, and help the search engine determine which results to show a user based on their location and preferred language.
Country Code Top Level Domains (ccTLDs): Domain extensions that are specific to a country, like .ca, .ph, or .de.
International Keywords: Identify keywords that are popular in your target region and use them throughout your site.
International Link Building: Pursue backlinks from websites based in your target country.
It's also important to note that, while ccTLDs are the preferred method for indicating to Google the location of your website, you *can* use other methods like subdirectories (example.com/ca/) or GEO tags in your HTML.
Mobile SEO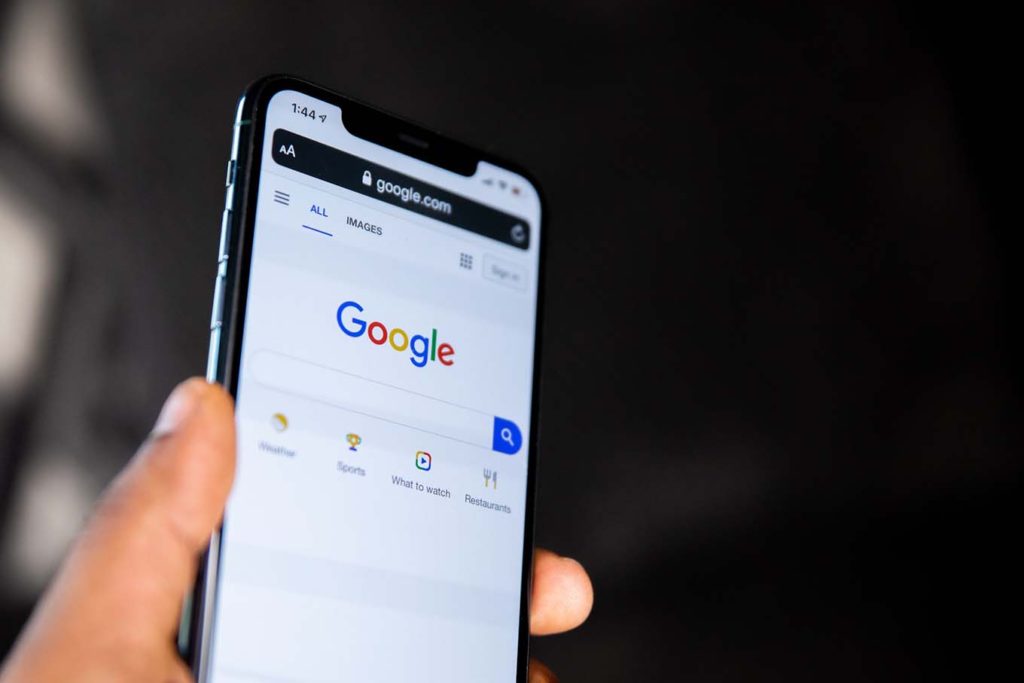 Nearly 60% of all internet searches are now performed on a mobile device which means that if your website isn't user-friendly on Android or iPhone, you will likely be dinged in mobile search results.
Mobile SEO is all about improving the mobile-friendliness of your website and making sure the content is easy to read, navigate, and interact with on a smaller screen.
This can be accomplished by:
Designing the website responsively
Minimizing the use of pop-ups
Optimizing images to load faster
Improving page speed
Making sure content is formatted for easy reading
Content SEO
Content SEO is a type of content marketing focused on long-form written content. It emphasizes keyword research, copywriting, and site structure, and in many ways, goes hand in hand with On-Page SEO.
To practice Content SEO, start by identifying the needs of your audience and then develop a content production process. Write keyword-rich SEO content that is easy to read and genuinely helpful for your visitors.
Other types of SEO can certainly complement Content SEO, but nothing can replace high-quality content. After all, Google's algorithm is an evolving mechanism that is designed to surface the most relevant content for searchers.
eCommerce SEO
eCommerce SEO is the process of optimizing an online store for Google search. It covers all aspects of SEO, from keyword research and on-page optimization to link building and technical SEO.
The goal of eCommerce SEO is to attract organic traffic from Google and other search engines to your online store, where you can ultimately drive sales. Although eCommerce SEO encompasses many types of SEO, it also deals with the limitations of the main eCommerce platforms.
Stores hosted on Shopify or Magento, for example, have less control over their technical SEO than stores built on WordPress. As a result, eCommerce SEO is often a mix of standard SEO techniques and platform-specific workarounds.
Barnacle SEO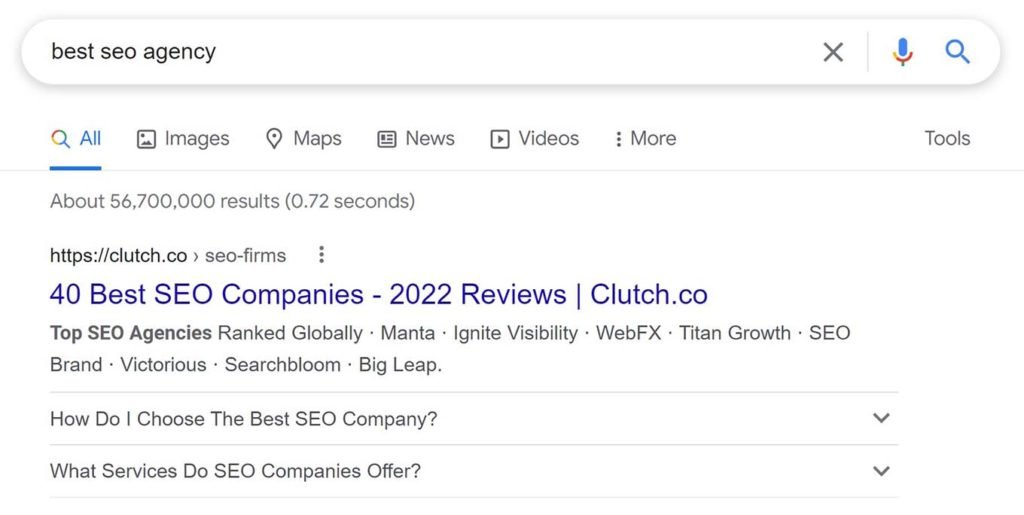 "If you can't beat them, join them" says every proponent of Barnacle SEO. In certain cases, a business may not be able to outrank a review aggregator such as TripAdvisor, Yelp, or Clutch. Rather than trying to rank above them, Barnacle SEO proposes latching onto their rank and earning clicks from within the platform.
In practice, this means claiming or establishing your business listings on popular websites and optimizing their content. While each platform has its own internal ranking system, you can generally improve your performance by filling out your profile in detail, adding images and videos, and earning reviews.
App Store SEO
Although most SEOs focus on Google – it's not the only search engine around. App Stores, namely Apple's App Store and Google's Play Store, are also powerful search engines capable of driving traffic and sales.
Because the app store algorithms are less well understood, there are fewer levers to pull in App Store SEO. However, what does remain largely parallels On-Page SEO.
To surface in search results, focus on the following:
Performing keyword research
Choosing a distinctive app name
Writing a clear description
Generating positive ratings
These tactics will help your app reach your target audience and earn more downloads via organic search.
YouTube SEO
YouTube is the second largest search engine in the world, behind only Google. And with over 3 billion monthly users, it has become one of the most popular social media platforms as well.
To make your YouTube channel more discoverable, follow these SEO tips:
Include a keyword in your video file name
Include your keyword in the title, when possible
Use relevant video tags
Add captions
Create a custom thumbnail image
While YouTube's algorithm is far more focused on video performance metrics than on-page content, research does indicate that these best practices give videos a slight edge.
White Hat SEO
Unlike the other types of SEO discussed thus far, White Hat SEO isn't a specific set of strategies that you can use to improve your rankings. Rather, it is the practice of strictly adhering to Google's Webmaster Guidelines. This means abiding by both the letter and the spirit of Google's laws as you pursue your SEO goals.
White Hat SEO techniques include creating valuable content, acquiring backlinks organically, and improving website design and user experience. This type of SEO requires patience and time to yield results, but it ultimately leads to more sustainable and long-term growth for your website.
To better understand White Hat SEO, it may be easier to understand what it is not, which brings us to the next section.
Black Hat SEO
Black Hat SEO is the practice of using manipulative techniques to exploit weaknesses in search algorithms for the sole purpose of achieving higher rankings. This includes tactics like keyword stuffing, link buying, and cloaking website content.
Black Hat techniques produce short-term results at best, and often result in drastic penalties from search engines. In some cases, websites that engage in these activities may be blacklisted entirely.
In short, Black Hat SEO should be avoided at all costs. Even tactics that are not explicitly forbidden today, but violate the integrity of Google's search algorithm, will likely be punished once they are discovered.
Grey Hat SEO
As the name suggests, Grey Hat SEO involves tactics that fall in between White Hat and Black Hat SEO. Grey Hat SEO techniques mostly revolve around unnatural link-building schemes. This may include guest blogging through cold outreach, broken link building, and indirect link exchanges.
Grey Hat SEO strategies are generally designed to expedite the SEO process without raising any red flags. In other words, they appear organic and natural, but may actually cross the line into manipulative territory.
Once you begin an SEO marketing campaign, you will quickly see Grey Hat programs at work. Use these techniques at your own risk, and be aware that if Google catches on or updates its Webmaster Guidelines, you could see reduced search rankings and organic traffic.
Negative SEO
Negative SEO is the practice of using Black Hat techniques to intentionally damage another website's rankings in search engines. This type of SEO is often employed by competitors in an attempt to steal market share.
Negative SEO attacks come in many forms from outright hacking to copying content or posting fake negative reviews. Some link farms and blog networks are even used to build damaging, toxic backlinks in bulk.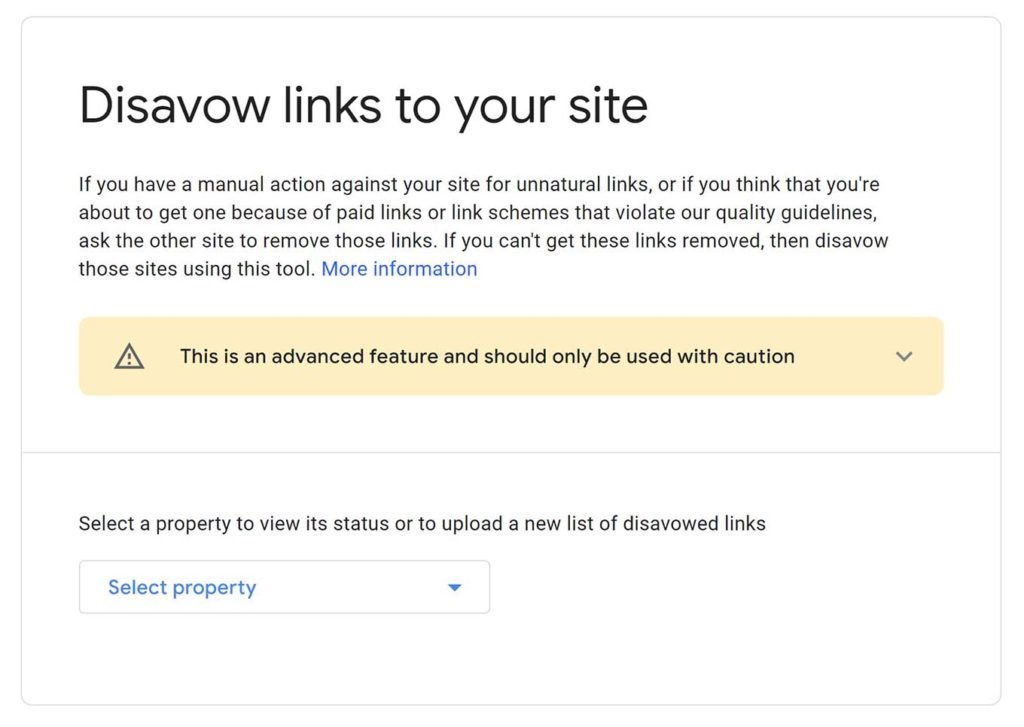 To prevent a Negative SEO attack, or minimize its damage, set up notifications in Google Search Console to monitor for signs of a hack. You can also report stolen content and use the disavow tool to remove any harmful links.
Final Thoughts
The SEO landscape is always changing as Google updates its algorithms to deliver the best possible results to users. As a result, it's important to stay up-to-date on the latest trends and SEO techniques if you want to maintain or improve your website's ranking.
Search engine optimization is a complex and ever-evolving field, but by understanding the different types of SEO, you can decide how to formulate your own strategy. Here's to earning your spot in the search results and driving more organic traffic to your website – we'll see you in the SERPs!
Types Of SEO FAQs
What are the 3 types of SEO?
The 3 main types of SEO are on-page SEO, off-page SEO, and technical SEO. On-page SEO involves optimizing your website's content and structure. Off-page SEO focuses on building links to your website from other websites. Technical SEO ensures your website is easy for search engines to crawl and index.
What is the purpose of SEO?
The purpose of SEO is to improve a website's visibility in search engines. By creating high-quality content that satisfies the needs of search engine users, websites can rank higher, drive more traffic, and grow their businesses.
How do I create backlinks?
The most effective way to create backlinks is guest posting. This means writing an article for another website in your industry and including a link back to your website in the author bio. You can also create backlinks with HARO, directories, and press releases.