"Build it and they will come" isn't a strategy, it's a prayer. In this day and age, building a business is easier than ever, which also means that there is more competition than ever. To succeed in the marketplace, sales and marketing must be at the forefront of every business owner's mind.
But there are many approaches to marketing, and the most effective strategies change over time. Twenty years ago, Google AdWords was turning savvy marketers into millionaires. Ten years ago, the best Facebook marketers built empires from the platform's dirt-cheap ad prices.
Today, things are different. Google and Facebook still dominate the digital marketing environment, but new platforms and strategies are gaining steam. To win customers and scale your business, make sure to evaluate all of your marketing options. In this article, we discuss the 7 most effective approaches to marketing in 2023.
7 Ways To Approach Marketing in 2023
1) Organic Social Media Marketing
The first step in digital marketing is to be where your customers are. According to Statista, internet users now spend an average of 147 minutes per day on social media. So for businesses, this means a social media presence is a must.
While there are many social media sites worth exploring, begin by assessing platform-product fit. Think about your target demographic, the product or service itself, and how your marketing efforts would translate onto each site.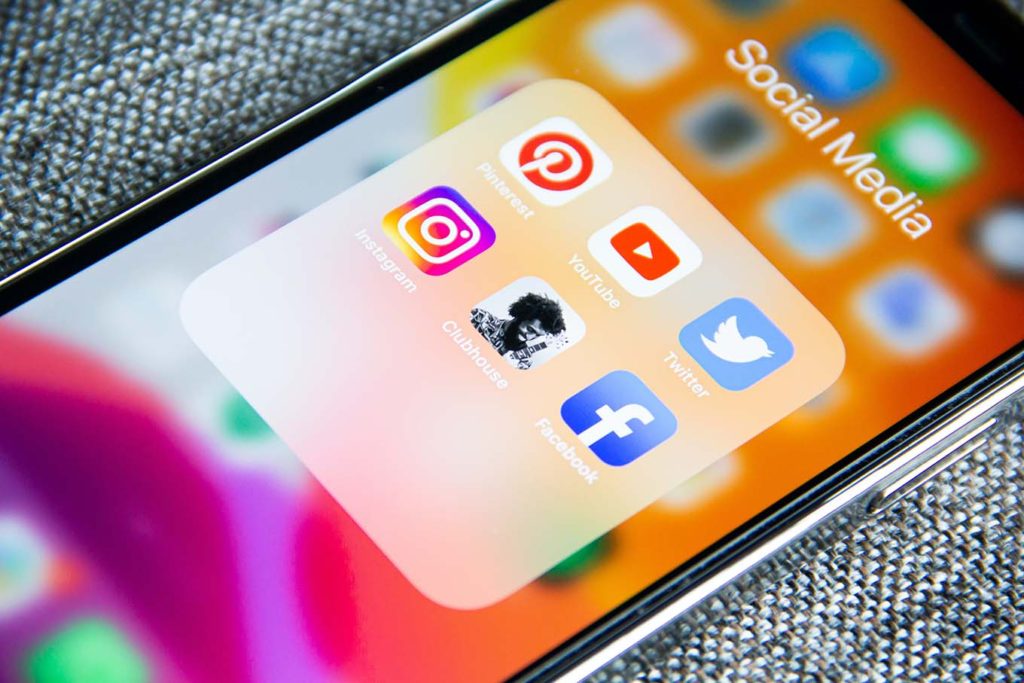 Here are a few of the most culturally prominent social media websites to consider:
TikTok: If you're marketing to Gen Zers, TikTok is the place to start. The app allows users to create and share short videos with creative effects, filters, and music. Products that can be easily demonstrated, like cosmetics and gadgets, perform especially well on TikTok as influencers can share their firsthand experiences.
Facebook: In terms of monthly active users, Facebook is still king. Even with recent privacy changes, the platform still has the most powerful Ads Manager on the planet. Plus, the Facebook Ads Library is an excellent way to spy on your competition!
Instagram: Highly visual products like apparel, decor, and beauty products do well on Instagram. Also, Reels, the platform's TikTok clone, is exploding in popularity, now with nearly 70% of the reach of TikTok. This growth plus Meta's targeting machine makes Instagram a powerful platform.
YouTube: The world's second-largest search engine is perfect for how-to videos, product demonstrations, and unboxing videos. With YouTube's highest earners pulling in tens of millions per year, the platform is clearly capable of producing results on a massive scale. Plus, YouTube Shorts are opening the door to short-form content.
Pinterest: If your product or service is geared towards women, then you need to be on Pinterest. The platform's demographic is nearly 80% female, making it a great way to reach this customer base. As a browsing platform, Pinterest is perfect for generating brand awareness and top-of-funnel leads.
2) Paid Advertising
Paid advertising is a marketing approach that is available on all of the previously discussed social media websites, as well as search engines. Paid advertising usually takes one of the following billing models:
CPC: CPC, or cost-per-click, is a pricing model that charges advertisers based on the number of clicks an ad receives. While it introduces the risk of click fraud, CPC does allow businesses to calculate a measurable return on investment (ROI).
CPM: CPM, or cost-per-mille, is a pricing model that charges advertisers based on the number of impressions an ad receives. This approach is often used for brand awareness campaigns where driving reach is more important than click-throughs.
CPA: CPA, or cost-per-acquisition or cost-per-action, is a pricing model that charges advertisers based on the number of conversions an ad receives. This approach shifts all risk to the publisher, which is why it is generally the most expensive form of advertising.
Unlike organic social media marketing, paid advertising has a clear and direct cost. However, if the margins of the business allow, there is no faster way to scale your revenue.
Paid social media ads allow you to target the exact demographics of your target audience, from age and gender to interests and behaviors. Paid Google Search ads, on the other hand, put you in front of potential customers who are searching for your brand, your goods and services, or keywords that relate to your business.
Google Display ads are also a popular choice for retargeting previous visitors or customers. These banner ads follow users around the internet, appearing on third-party websites to remind users to return to your site.
3) Email Marketing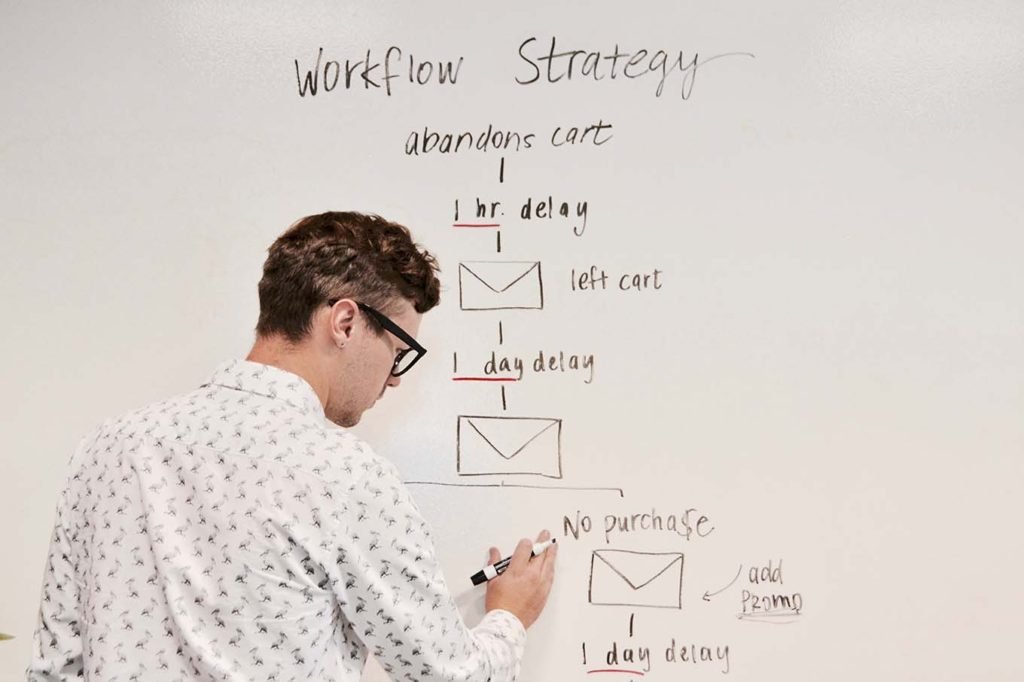 Of all the approaches to marketing, email marketing consistently delivers the strongest return on investment. In fact, according to a recent study by the Direct Marketing Association, one dollar spent on email marketing returns an average of $42 in sales.
This statistic reinforces the importance of retention marketing. Once you've acquired a customer, it's much cheaper to keep them engaged with your brand than to acquire a new customer. Email marketing is the perfect way to prevent churn, and nurture existing relationships.
While top-line growth is difficult to achieve via email marketing alone, this approach to marketing is crucial for maximizing profitability. By sending a mix of value-oriented emails as well as promotions, businesses can improve their repeat purchase rate and customer lifetime value (CLV). And because CLV is often a key input in determining marketing budgets, a strong email marketing program can actually benefit all other marketing functions as well.
4) Content Marketing & Search Engine Optimization
Content marketing is focused on creating and distributing valuable, relevant, and consistent written content to attract and retain a clearly-defined audience. Ultimately, the goal of content marketing is to drive profitable customer action by building trust and fostering relationships between the brand and its target audience.
Search Engine Optimization (SEO) is the process of optimizing a website for Google's search algorithm. The goal is to rank higher in the search results for keywords and phrases that are relevant to your business.
SEO and content marketing work hand-in-hand to accomplish the same goal: driving traffic and engagement from Google. SEO provides the foundation for content marketing efforts by optimizing titles, meta descriptions, and other key on-page elements. In turn, a strong content marketing strategy will improve SEO by earning high-quality inbound links and generating increased engagement signals.
The best content marketing programs strike a careful balance between search engine objectives and human objectives. When executed effectively, content marketing can help businesses achieve a variety of objectives from SEO lead generation to building brand awareness and fostering relationships.
Businesses should develop a content strategy from a customer-first perspective. What problems do they need to be solved? What type of content will resonate? After developing content, leverage targeted pop-ups to capture customer contact information and add them to your marketing funnel.
The benefit of content marketing is the potential for consistent, "free" traffic from search engines. The downside, however, is the considerable time, energy, and knowledge required to create valuable content and earn Google's good favor. Most SEO programs take months to see results which is why only businesses with clear long-term objectives should pursue a content marketing strategy.
5) Affiliate Marketing & Referral Programs
Affiliate marketing is a type of performance-based marketing in which a business pays a commission in exchange for the promotion of its products or services. Typically, a third-party affiliate earns a fixed fee or a percentage of the sales they refer to the business.
Referral programs are a form of affiliate marketing where existing customers are encouraged to promote a business to their friends, family, or followers. In exchange, the referrer is typically given a discount, coupon, or other incentives for making the introduction.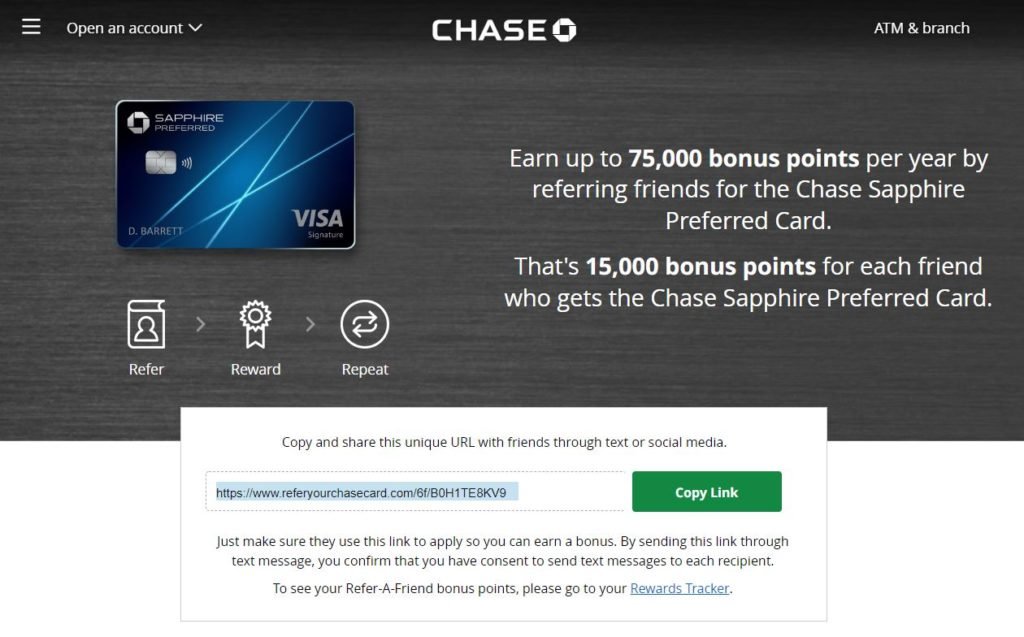 Both affiliate marketing and referral programs can be effective ways for brands to acquire new customers, without taking on any marketing risk. Because the business only pays for results, there is no learning curve or risk of paying for traffic that doesn't convert.
Affiliate marketing is widely used alongside influencer marketing. Instagram and TikTok content creators can be given a discount code to track the sales that they generate, and ultimately determine their earnings. To attract inbound affiliates, businesses can also join affiliate networks like ShareASale or Impact.
6) Earned Media & Public Relations
Earned media is any type of exposure that a business lands organically, without paying for it. This can include things like news articles, blog posts, or social media mentions.
Public relations (PR) is the deliberate and strategic effort to attract earned media. PR professionals work to build relationships with journalists, pitch story ideas, and secure press coverage for their clients.
Earned media is free, but it can be difficult to earn without a dedicated PR effort. Hiring a PR agency or bringing on a full-time PR professional may be the best way to ensure that your business is getting the exposure necessary to generate significant sales.
This approach to marketing is particularly effective because it involves storytelling. Customers love to get to know the people and the motivations behind a business, and earned media can help humanize your brand. By establishing a personal connection, brands are more likely to win customers and see increased loyalty relative to competitors.
Further, customers are more likely to trust media outlets than they are businesses. If a newspaper writes a positive review of your product, that carries more weight than any amount of self-promotion. And if the news outlet is willing to link directly to your website, it can even support your SEO efforts.
7) In-Person Events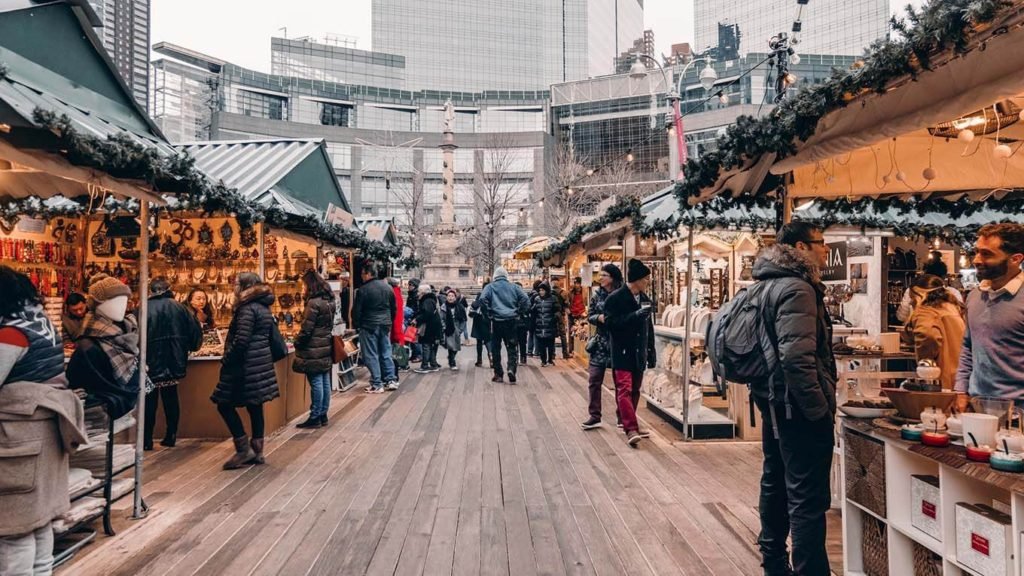 The least common, but certainly not least valuable, are in-person events. Hosting events or attending markets allow businesses to meet prospects and customers face-to-face, establish trust, build relationships, and close sales.
Much like earned media, in-person events lend legitimacy to otherwise purely online businesses. Having a presence in a small retail location, or even a temporary pop-up, can make an enormous difference in how customers perceive your business.
In an online environment, customers may hesitate to pull the trigger due to distraction, sizing concerns, shipping delays, and more. At an event, they will be able to see your products in person, try them out, and get a feel for your brand before making a purchase.
Because events are so personal, they are also excellent opportunities for upselling and cross-selling. If a customer enjoys the experience and trusts the event staff, they'll be much more likely to make an impulse purchase or buy a higher-priced item than they originally intended.
Of course, events are not without their challenges. They can be expensive to execute, and there is no guarantee of success. However, with careful planning and consideration, they can be an effective way to convert stalled leads and introduce new people to your business.
Final Thoughts
As you can see, there are a variety of approaches to marketing, each with its own distinct advantages. The best way to find an edge for your business is to consistently experiment with different approaches, track your results, and double down on what's working.
If you remain open to change and willing to pivot your strategy in response to new data, you'll be well on your way to finding the perfect marketing mix for your business.
Marketing Approaches FAQs
What are the 4 marketing approaches?
There are four major approaches to the study of marketing: the product or commodity approach, the institutional approach, the functional approach, and the decision-making approach. Each of these approaches is meant to provide a different lens through which one can analyze marketing concepts.
What are the 4 Ps of marketing?
The four Ps of marketing are product, price, place, and promotion. For a business to effectively convey its value proposition, it must carefully consider each of these elements relative to competitors in the market.
How do you develop a marketing strategy?
To develop a marketing strategy, conduct market research, define key objectives and target markets, and develop a plan of action. This process will help you to better understand your customers and develop marketing campaigns that are tailored to their needs.
What are 5 marketing activities?
Five marketing activities include organic social media marketing, digital ad marketing, search engine marketing, email marketing, and affiliate marketing. These activities are powerful ways for business owners to fill their marketing funnels with new leads.