The world of business has changed drastically over the last several years. As the internet roots itself deeper into our everyday lives, so does the way we spend our money on goods and services. In fact, the global e-commerce industry is expected to grow to $6.3 trillion by the end of 2023 and account for over 20% of global sales.
As the digital gold rush continues to boom, people around the world are starting online businesses thanks to the low barrier to entry. So, how can you as an aspiring entrepreneur make money online in the ever-expanding world of e-commerce? Consider the ingenious yet simple business model of drop servicing.
What Is Drop Servicing?
Drop servicing is an online business model whereby you, the drop service owner, market services that you do not carry out yourself. Rather, you market services to customers, outsource the underlying work to a freelancer or agency, and then pocket the difference.
Let's illustrate this with an example:
Your drop servicing business creates custom GIF animations for clients' websites.
Clients purchase GIFs from your service for $20 each.
You hire freelancers or an agency to create the custom GIF animations at $7 per piece.
You perform quality control and then deliver the sell the completed GIFs to your client.
You profit $13 per GIF minus any marketing costs.
This example helps to illustrate how drop servicing is almost geographical service arbitrage, where you buy and sell services across global markets and profit from the difference. So you may find yourself asking, "Why wouldn't the service provider just cut out the middleman and go directly to the end client?"
The truth is that the drop servicing business model adds value in several key ways. From the freelancer's perspective, working with a drop service business provides a steady stream of work and income. Instead of spending time and money on online marketing, the service provider can focus on perfecting their craft and delivering a quality result.
From the client's perspective, the drop servicing business model saves time and ensures quality. Instead of sifting through thousands of freelancers, checking portfolios, and conducting interviews, clients may opt to pay a small upcharge to have this vetting done for them. Further, the drop service business can be held accountable for sub-par work quality which provides a form of insurance.
By offering drop servicing, you can add value and take extra work off the hands of all parties involved.
How Does Drop Servicing Differ From Drop Shipping?
Drop shipping is one of the most popular business models in the physical products world of e-commerce. In a dropshipping business, the seller takes orders for items that they do not inventory themselves. Instead, they pass the orders directly to a wholesaler who ships products from the central warehouse. The drop shipper then enjoys the margins between the resale price and the wholesale price of the item.
Drop servicing employs a similar business model, but with services instead of goods. In some ways, drop servicing is an even more viable business model as it seeks to add value as a middle man rather than simply arbitrage a price difference.
How to Start a Drop Servicing Business: 5 Easy Steps
In theory, starting a drop servicing business sounds simple. In practice, the process can be just as straightforward if you have a solid business plan and unique service ideas. As with any business, setting goals and providing quality service are the keys to success.
Here are the first steps to take if you want to start your own online business in drop servicing.
1. Choose a Niche
This first step is the most important as the niche you choose can make or break your drop servicing company. The key is to identify an area of the market with high demand for a particular service and then offer a unique angle that differentiates you from competitors. Avoiding an oversaturated market is important, but so is ensuring that your market is big enough to support future growth.
Here's an example of how you might select a drop service niche:
You notice a growing online trend in which custom-drawn pictures are used for social media profile pictures. People seem to like having fun and unique avatars on TikTok, Twitter, Instagram, and Facebook that reflect their brand or personality.
You research the services that offer custom-drawn avatars and find steep competition.
To differentiate your service and stand out in the market, you decide to master a specific style of art. You ultimately choose to offer comic-book-style pop art custom avatars that are fun, trendy, and unique.
This example of drop servicing works because it addresses a large enough audience to support a new business without sinking in a sea of competition.
The drop servicing model may not work well, on the other hand, if you offered comic-book-style pop art avatars for female-owned bookstore owners in the Pacific Northwest who love fantasy themes.
2. Build a Drop Servicing Team
Once you have selected an initial drop servicing idea, build your team of high-quality service providers. It's important to select the best freelancers around and strike a sustainable long-term deal with them. To begin your service provider search, start here:
Freelancer platforms such as Fiverr, UpWork, Toptal, etc.
Freelancer forums like the ones found on Reddit
Facebook Groups
Foreign freelance websites like OnlineJobs.ph
Closely vet every service provider who applies for your jobs. Review their portfolios, verify their identity and availability, and create a simple test project to evaluate their relevant skills. As you find suitable candidates, offer a wage that allows you to turn a profit and incentivizes them to work hard for you.
Most reputable freelance platforms use an escrow feature in which your payment is held until the job is satisfactorily completed. Whereas with independent freelancers, you may want to create employment contracts that lay out the stipulations of their services.
3. Build Your Drop Servicing Website
To start a drop servicing business, begin by creating a professional website that will generate leads and convert customers. Fortunately, you don't have to know coding or UX to create a sleek, modern website. There are many great website building services that you can use to host, design, and make your drop service website.
These services may cost just a few bucks a month, and some even offer free versions. Here a just a few website builders that you can explore:
Squarespace
Wix
WordPress
Weebly
GoDaddy
WordPress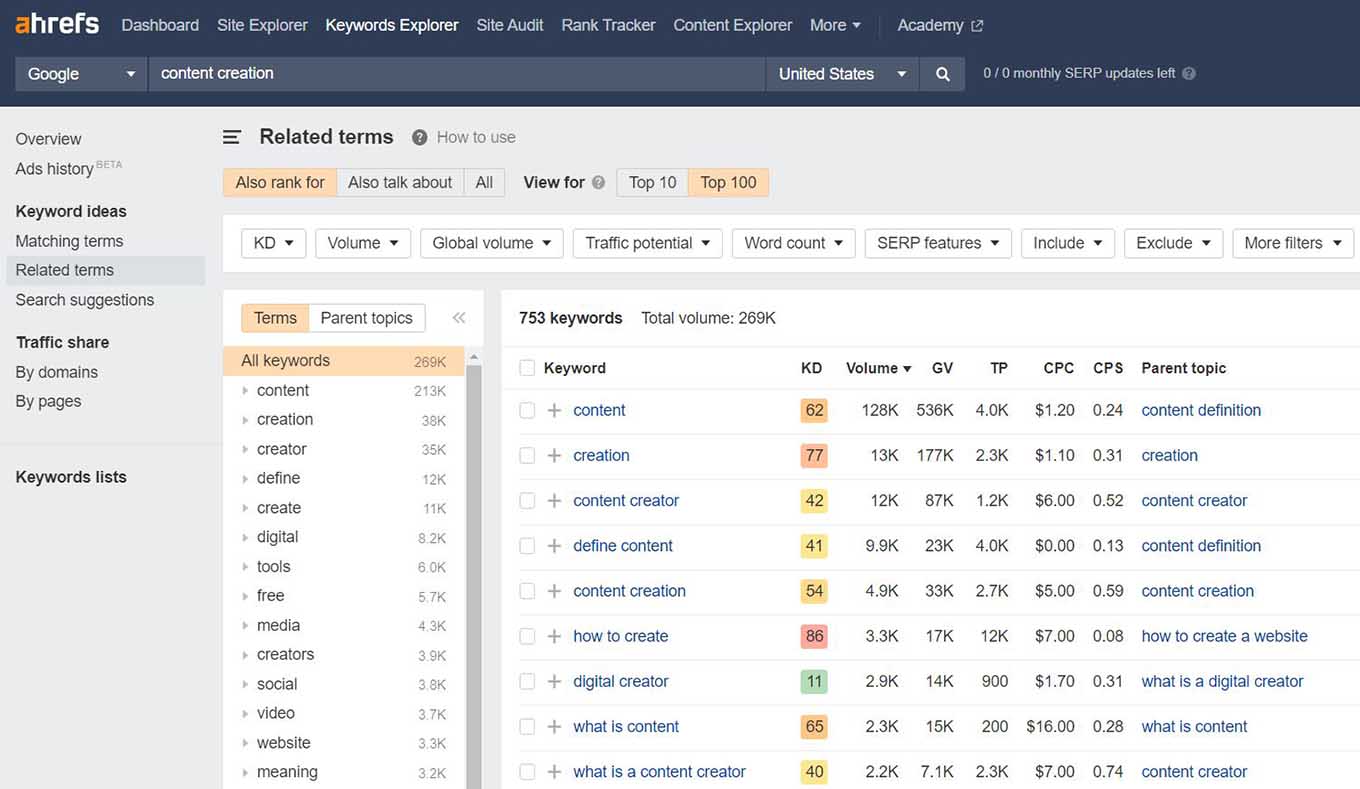 4. Market Your Drop Servicing Business
A low-cost but work-intensive way to market your drop service business is through SEO. Search engine optimization (SEO) is the process of optimizing your website to rank higher in search engine results pages (SERPs), like Google. When people search for the services you offer, you want your website to appear as close to the top of the SERP as possible.
To ensure your website attracts potential buyers, follow these guidelines:
Perform keyword research: Use a tool like Ahrefs or SEMrush to identify terms that relate to your niche and that you can realistically rank for. Brainstorm phrases that potential customers may search and analyze their volume and difficulty.
Make your website engaging: Look for your competitors in the drop servicing space and check out their websites. What about them looks appealing or trustworthy? Ensure that your website loads quickly and has a way to capture customer data like email addresses or phone numbers.
Produce written content: Regularly write content that speaks to your potential customers. Answer questions, offer advice, and position yourself as an authority in the niche. As customers come to view you as a trusted expert, your website will sell your services automatically.
Form a backlink strategy: Increase your domain rating by building backlinks from other prominent websites in your industry. Offer to guest post for other websites, perform outreach around broken links, or use the Skyscraper approach to attract links organically.
In addition to traditional paid advertising approaches, there are a number of free and low-cost options to drive publicity as you start a drop servicing business. Here are a few free advertising ideas for your services:
Post on Facebook Groups or Subreddits where your target audience hangs out.
Make engaging, quippy videos about your drop service niche for TikTok.
Cold-email businesses, entrepreneurs, or other potential customers who may be interested in your services.
Ask your friends for help. After creating your website, carry out your services for your pals and have them post the results on social media.
5. Provide a Seamless Drop Servicing Experience
To justify your place in the business model, make sure to wow your customers with excellent drop servicing work. You want to deliver quality service to your clients on time and give them the best experience possible so that they become repeat customers and recommend you to others.
Make sure to set strict deadlines with your freelancers and check on their progress regularly. Check your freelancer's completed work before delivering it, and remain in constant communication with your client throughout the process. Finally, set up a quick and easy method of payment that is convenient for both you and your client.
14 Drop Servicing Business Ideas
1. Content Creation
Content, content, content. It's the fuel that modern businesses run on. From photography, social media posts, and blog posts, to videos, businesses have a bottomless hunger for content. Do you understand what kind of content a certain company may need? Then you already have an advantage in that drop servicing niche!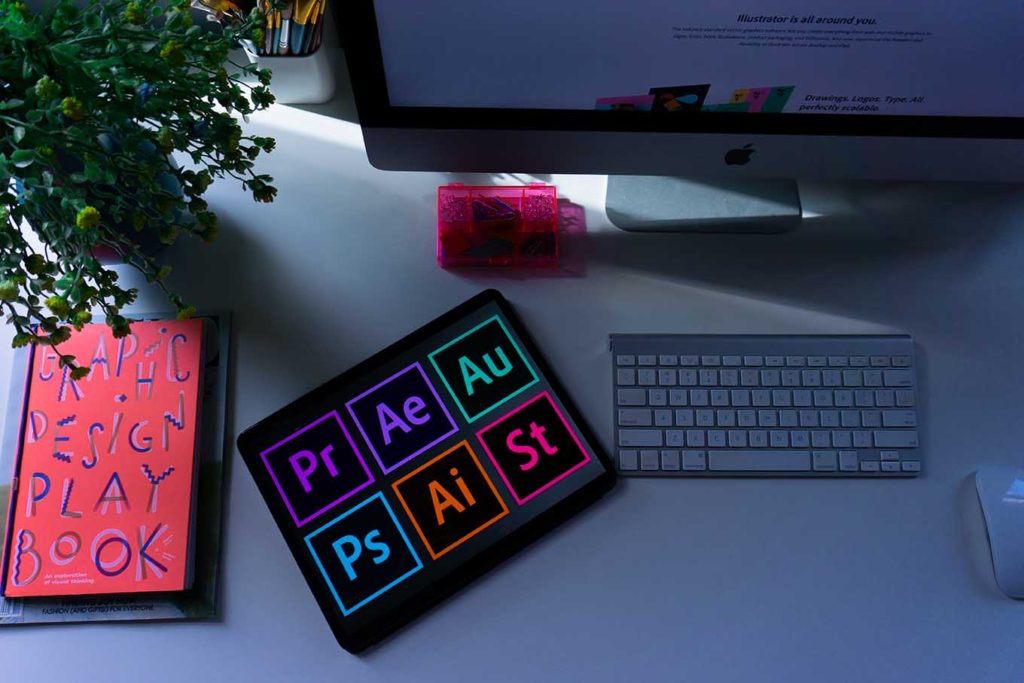 2. Graphic Design
Businesses almost always need striking graphic designs for their brands. Website graphics, social media ads, and logos are all highly demanded graphic design work that drop service providers can complete.
3. Guest Posting
Also known as guest blogging, this is the act of writing content for another business's website. This process is designed to boost the host business's SEO and draw prospective customers to the website.
4. Lead Generation
Lead generation is a marketing term that means identifying and qualifying potential customers for a business's products or services. Drop service providers can use a variety of methods to generate leads, such as blogging, social media posting, hosting events, advertising, etc.
5. Resume Consulting
Unfortunately, many people just don't know how to put together a good resume. From formatting to re-writing entirely, drop servicers can connect job seekers with resume consultants. These industry professionals know exactly what a good resume should have, and how to communicate a client's experiences.
6. Search Engine Optimization (SEO)
The vast majority of businesses want their website to appear as the top result on Google search. However, SEO is a complex and ever-changing field. As a drop service provider, you can help businesses perform keyword research, create a content strategy, or perform backlinking outreach.
7. Social Media Management (Instagram, Facebook, Twitter, TikTok, etc.)
With social media being one of the most popular online activities, it's no surprise that social media management is in high demand. Businesses understand that they need to have a social media presence, but many don't have the time or resources to dedicate to it. As a drop service provider, you can help manage a company's social media accounts by creating content, scheduling posts, and responding to comments.
8. Technical Support
Many businesses already outsource their technical support providers because having them in-house can place stress on necessary business resources. Places like Upwork have entire categories dedicated to technical support specialist freelancers.
9. User Testing
User testing is a form of software testing where real people test software, applications, or websites and report the results back to the business. The business will then use this feedback to improve its product.
10. Video Creation and Editing
Videos, especially quick and digestible videos, have become the most effective way to attract and communicate with customers. These videos require careful planning, filming, and editing. If you have experience with any or all of these steps, then you can provide this drop service.
11. Virtual Assistant Services
Virtual assistants work remotely and provide businesses with professional administrative support. You can learn how to become a virtual assistant and then train freelancers to provide these services through your drop servicing company.
12. Voiceover
Related to video creation, adding narrative voices to videos can help businesses better engage with their audiences. A quick search on any freelance platform will show hundreds of professional voice actors looking for a gig.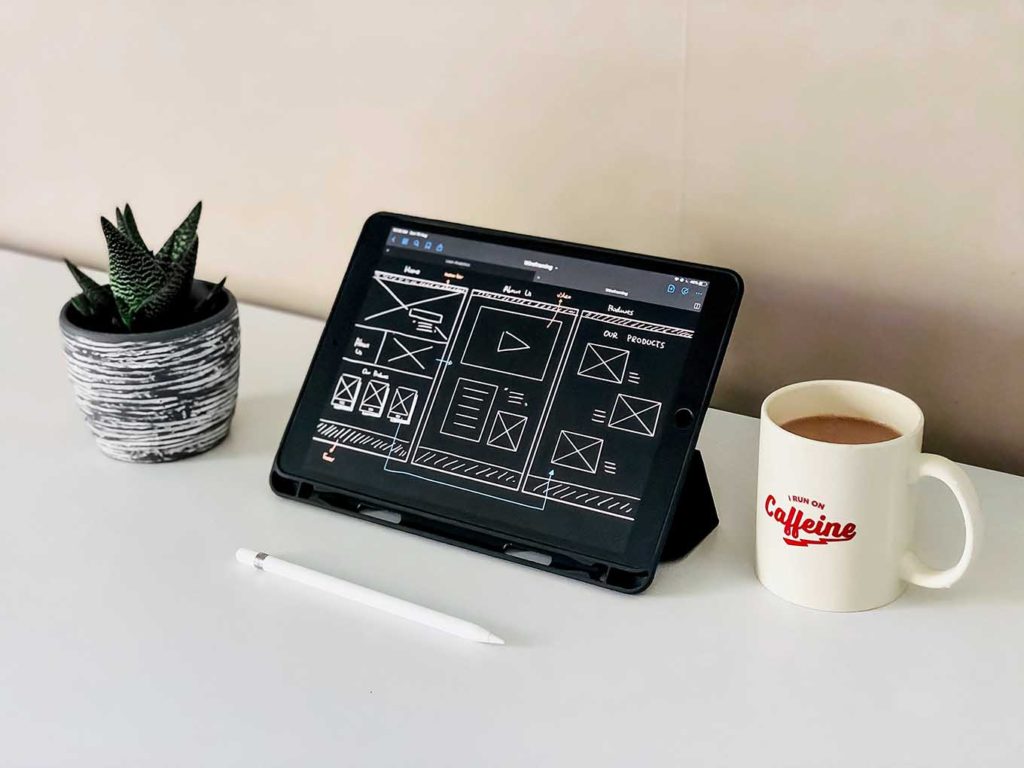 13. Website Design and Development
Creating a visually appealing website can be easy using the website builders mentioned earlier, but businesses often want specific features on their website that require professional coding and UX knowledge. Putting together a team of designers, web developers, and UX experts would allow drop service businesses to tackle large projects worth thousands or tens of thousands of dollars.
14. Music Production
Behind every great musician is a great music producer. With the democratization of music thanks to apps like Soundcloud, anyone can dream of being a big star. But artists often struggle with the technical aspects of creating music: EQing, quantization, mixing, mastering, and more. Businesses also need catchy little jingles to sprinkle into their videos, which creates the opportunity for drop servicing.
Challenges to Drop Servicing Businesses
The two biggest challenges to running a drop servicing business are landing clients and pairing them with quality freelancers. To land clients, you must master digital marketing to acquire customers profitably. To find freelancers, you must identify the best talent among a huge number of applicants which requires considerable time and effort. But with determination, research, and an agreeable personality, the sky is the limit for drop servicing businesses!