The right SAAS business can change your career, your finances, and your entire life. Unfortunately, many talented entrepreneurs get so caught up in looking for the right idea that they never take action. Don't be one of those people.
This article lists 46 game-changing SAAS ideas, but let me let you in on a little secret. The product idea is rarely what makes a startup successful —execution is the key. Remember: Apple didn't make the first personal computer, Google was not the first search engine, and Facebook was not the first social network.
So don't let the search for the perfect idea hold you back. There are many profitable SAAS businesses out there, and with the right execution, one of them could be yours. Use our list of SAAS ideas as inspiration and then get out there and build!
What is SAAS?
SAAS is an acronym that stands for Software As A Service. In a nutshell, SAAS businesses provide software that is accessed over the internet, as opposed to being installed and used locally on each individual customer's computer.
SAAS businesses generally follow a subscription-based pricing model, whereby customers pay a monthly or annual fee to access the software. This pricing model has become increasingly popular in recent years as it offers a more flexible and affordable alternative to traditional software licenses.
Why start a SAAS business?
Starting a SAAS business can be an attractive proposition for entrepreneurs. Here are a few of the key reasons why:
1) High margins
SAAS businesses enjoy high gross margins of 70% or more. This is because there are relatively low marginal costs associated with serving an incremental customer.
2) Recurring revenue
The SAAS business model typically generates recurring revenue from monthly or annual subscriptions. This provides a degree of predictability and stability that is very appealing to investors.
3) Viral growth potential
If a SAAS product is user-friendly and offers real value to customers, it can quickly gain traction in the market through word-of-mouth and viral mechanics. This can lead to very rapid growth for the business.
4) Scalability
The internet-based delivery model of SAAS solutions means that they can scale quickly and efficiently to meet customer demand. Modern-day server capacity can be increased easily and at a relatively low cost.
5) Location independence
SAAS businesses can be operated from anywhere in the world while serving customers from all over the world. This not only opens up a global customer base but also allows entrepreneurs the flexibility to work from wherever they please.
6) Low barriers to entry
Micro SAAS ideas can often be developed and launched quickly and cheaply. This low barrier to entry minimizes risk for entrepreneurs who want to test out a new business idea.
46 game-changing SAAS ideas
This list of SAAS product ideas was inspired by some of the largest and fastest-growing technology companies in the world. We used the SCAMPER method to remix existing SAAS ideas into all new opportunities for entrepreneurs.
1) Blockchain Integration
Inspired by: Chain
The concept: Develop a SAAS platform that can make it easy for businesses to integrate blockchain technology into their operations. From NFTs and smart contracts to payments and loyalty programs, there are many ways that blockchain can be used to create value for businesses.
2) User-Friendly CAD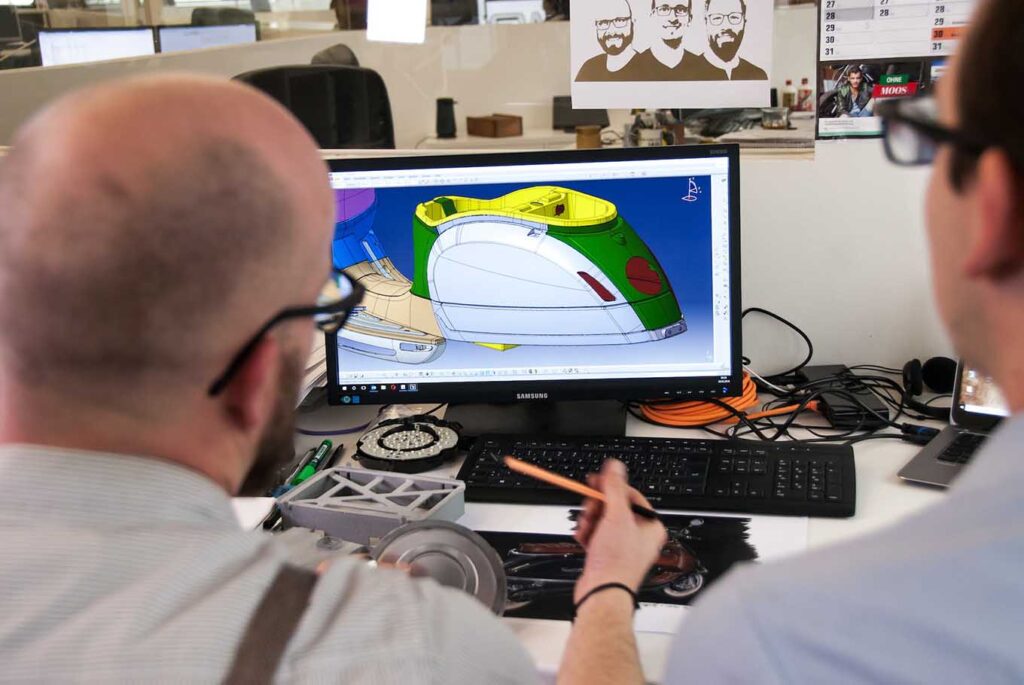 Inspired by: Shapr3D
The concept: Provide a 3D modeling software that is easy and fun to use, even for those with no prior experience. This could be used for a wide range of purposes such as product design, architecture, and engineering. Envision this SAAS product as the Canva for CAD.
3) Call Center Automation
Inspired by: LeadSquared
The concept: Create a software application that empowers call centers with automatic call distribution, call recording, and real-time analytics. This would help call center agents to work more efficiently and provide a better experience for customers.
4) Collaborative Whiteboarding
Inspired by: Miro
The concept: Design a digital whiteboarding experience that enables remote teams to brainstorm and collaborate on projects in real-time. This could be used for everything from project planning to design thinking. In the age of hybrid and remote work, this SAAS product could spark creativity among a distributed team.
5) Community Management
Inspired by: MightyNetworks
The concept: Build a SAAS platform that helps influencers and content creators connect more deeply with their audience. From members-only forums to event management, this platform would offer a variety of features to engage, grow, and monetize a community.
6) Content Gating
Inspired by: Kajabi
The concept: Launch a SAAS business that enables course creators to paywall their content and sell access to digital products. This could include membership sites, online courses, e-books, and other digital content. Approach a few existing creators about their qualms with existing solutions and tailor your SAAS product to those needs.
7) Content Management System
Inspired by: Prismic
The concept: WordPress currently powers 43% of all websites on the internet. Disrupt this content management system (CMS) with a more user-friendly, feature-rich, and customizable SAAS platform. Start as a micro SAAS business that caters to a specific clientele or vertical, and then expand from there.
8) Data Analytics
Inspired by: Segment
The concept: Make it easy for businesses to collect, analyze, and act on data with a SAAS product that consolidates all of their data in one place. This could include features such as dashboards, reports, and alerts to help businesses make data-driven decisions. Consider tackling a certain niche that relies on the same 3-5 data sources to begin.
9) Data Forecasting
Inspired by: Pigment
The concept: Develop a machine learning platform that can predict future trends based on data patterns. This could be used by small businesses in a wide range of industries, from retail to advertising. By making better decisions around inventory, staffing, and marketing, businesses can save significant resources.
10) Data Visualization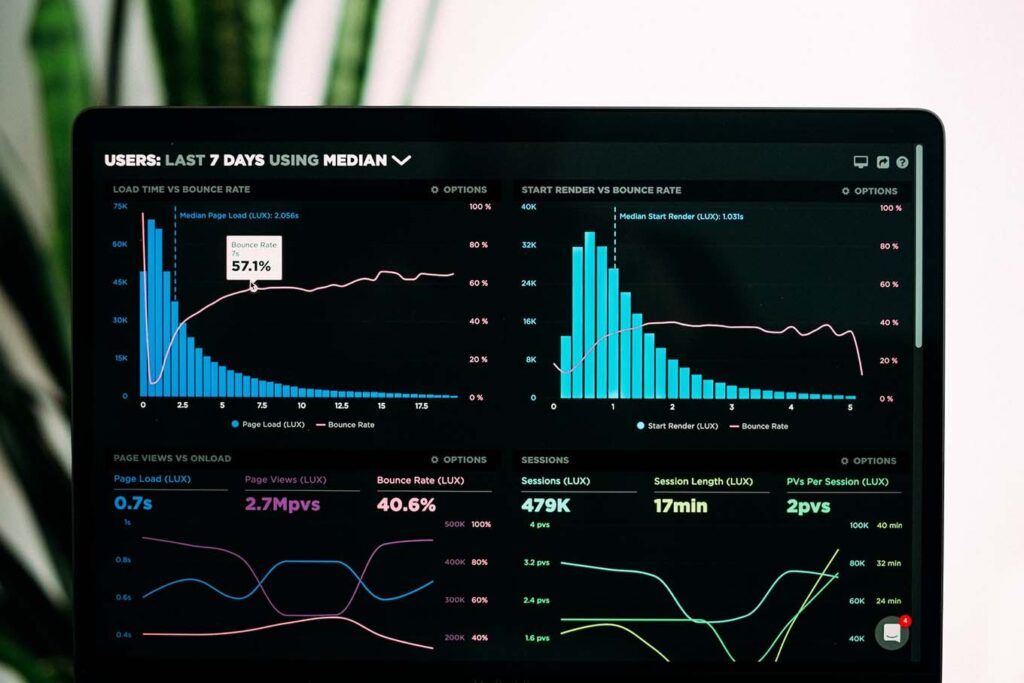 Inspired by: Chartio (Acquired by Atlassian)
The concept: Create a data visualization tool that makes it easy for business owners to understand complex relationships between data sets. This could be used to track financial performance, customer behavior, website traffic, and more. Start by catering to a specific industry or business type with slick charts and custom dashboards.
11) Design Platform
Inspired by: Canva
The concept: Canva has grown into a behemoth that does everything from logo development to social media design. Build a SAAS app that "unbundles" one feature from Canva. Your SAAS idea should focus on one type of design, such as infographics, presentations, or web design, and one type of user. For your SAAS startup to earn market share, it should be 10x better at that one thing than Canva (or a fraction of the cost).
12) Dynamic Tutorials
Inspired by: Appcues
The concept: Design a micro SAAS product that enables business owners to easily create a tutorial that demonstrates their product or service. Website visitors will see the tutorial as they navigate the site, and can choose to skip it if they're already familiar with the product. This is an unobtrusive way to increase conversion rates and reduce customer support costs.
13) E-commerce Shipping Logistics
Inspired by: Shiprocket
The concept: Provide a simpler way for e-commerce merchants and digital marketing experts to fulfill their orders. This SAAS idea could connect fulfillment software with various shipping companies and determine which provider to use based on a number of factors, such as price, delivery time, and shipping location.
14) Email Marketing
Inspired by: Klaviyo
The concept: Launch a subscription-based software product that makes it simple for small businesses to send targeted email campaigns. This could include a wide range of features, such as customizable templates, A/B testing, click-through reporting, and integration with ecommerce platforms. To stand a chance against incumbents like Klaviyo, be sure to have a unique marketing angle or feature set.
15) Event Management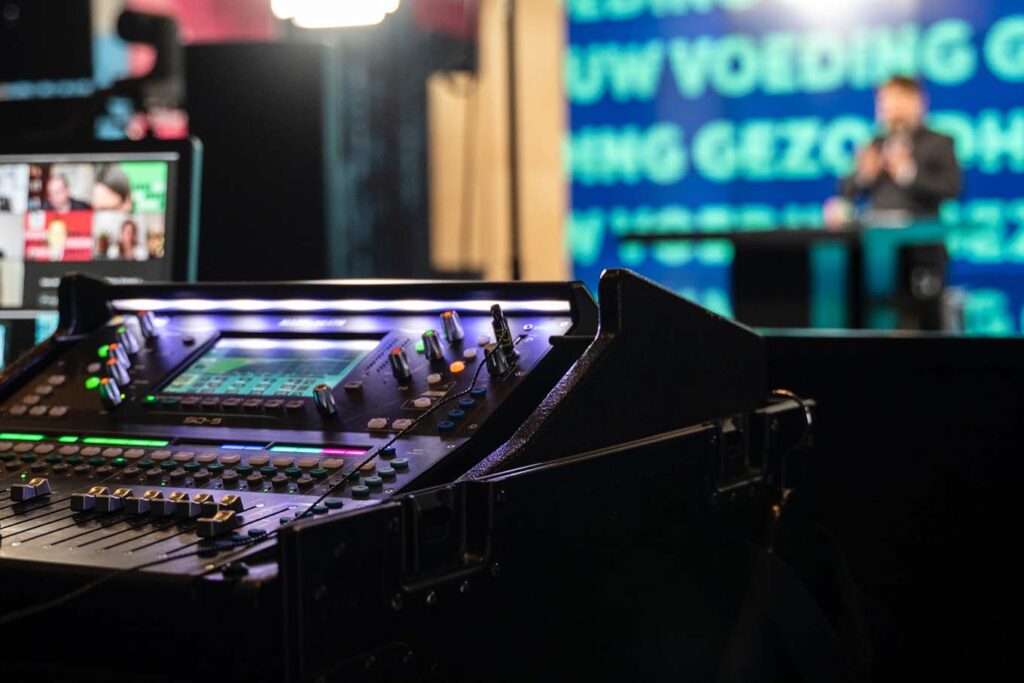 Inspired by: Hopin
The concept: Start a SAAS business that helps organizers plan, manage, and execute virtual events. While Hopin's explosion in popularity has slowed post-pandemic, video conferencing is here to stay. Add a few novel components to cater to a certain type of host or virtual events, such as trade shows, webinars, or conferences, and you will be well on your way to success.
16) Feedback Gathering
Inspired by: UserTesting
The concept: Make it easy for businesses to gather feedback from their target audience. This could be done through surveys, user testing, focus groups, or some other method of research. To differentiate your SAAS startup, focus on a specific industry or type of feedback, such as customer satisfaction or product usability.
17) Feedback Management
Inspired by: Canny
The concept: Develop a feedback management platform that helps businesses improve their online reputation. This may include sentiment analysis, review monitoring, and social media listening. This could start as a micro SAAS product that integrates with a single website, such as Yelp or Google My Business, and then expand to include other review sites.
18) Fintech Integration
Inspired by: Plaid & Stripe
The concept: Create a SAAS startup that tackles the complex world of fintech integrations. This could involve developing APIs that allow businesses to accept payments, track spending, and manage other financial tasks. Look for opportunities to address common pain points, such as high fees, slow processing times, and limited customer support.
19) Human Resources
Inspired by: BambooHR
The concept: Provide an HR management tool for small businesses that don't have the resources to build out an entire department. This software could include features such as employee onboarding, time tracking, performance reviews, and benefits administration. To get an edge on the competition, focus on making the user experience as intuitive as possible.
20) Language Translation
Inspired by: Lokalise
The concept: Build a micro SAAS product that seamlessly translates websites, apps, and other digital content. This could be done using machine translation or by connecting businesses with human translators. Consider mastering one language at a time to help businesses sound like native speakers.
21) Lead Data Scraping
Inspired by: LeadIQ
The concept: There are many SAAS product ideas that scrape the internet to collect lead data. To create a new SAAS startup, think of how to best leverage this data to help salespeople. For example, you could develop a tool that creates targeted lists, scores leads based on customer profiles, or delivers real-time updates when contact information changes.
22) Live Chat / Chatbots
Inspired by: Intercom
The concept: Launch a marketing automation solution that helps businesses engage with their website visitors in more cost-effective ways. Your chatbots could replace a 24/7 support team by answering messages and even calls. Integrate the bots with relevant data sources, and train them with an AI model that has read all past customer tickets.
23) Media Monitoring
Inspired by: Mention
The concept: Make a micro SAAS product that monitors the web for mentions of a business, brand, or individual. This could be used for reputation management, competitive analysis, or media relations. Take your software as a service to the next level by automating the response process. For example, a negative review could trigger a message to the customer service team and an Instagram tag could prompt the software to save the potential UGC to a Google Drive.
24) Media Sharing
Inspired by: CloudApp
The concept: Develop a simpler way for remote teams to share ideas. This may include allowing users to record audio, video, and screenshots in as few steps as possible. Host all of the content in one central location, and give users the ability to share links or embed the content on their own website. Your business model could involve charging for extra storage or based on the number of users.
25) No-Code Platform
Inspired by: Adalo
The concept: No-code platforms allow businesses to create digital products without the need for software development. From websites to mobile apps, identify an underserved no-code market and create a tool that empowers non-technical entrepreneurs.
26) One Page Profile
Inspired by: Linktree
The concept: One of the most straightforward micro SAAS ideas on this list is the one-page profile. Provide a platform for anyone to share a one-page bio, sales letter, or list of links. This could be used as an online business card, a way to increase social media engagement, or to make it easier for people to find your work online. The trick lies in determining how to differentiate yourself from competitors.
27) Online Form Creation
Inspired by: Typeform
The concept: Design a piece of SAAS software that enables businesses to create powerful online forms. Existing SAAS companies have branded themselves based on design and user experience. Instead, A/B test various templates and provide those that offer the highest completion rates.
28) Online Store Creation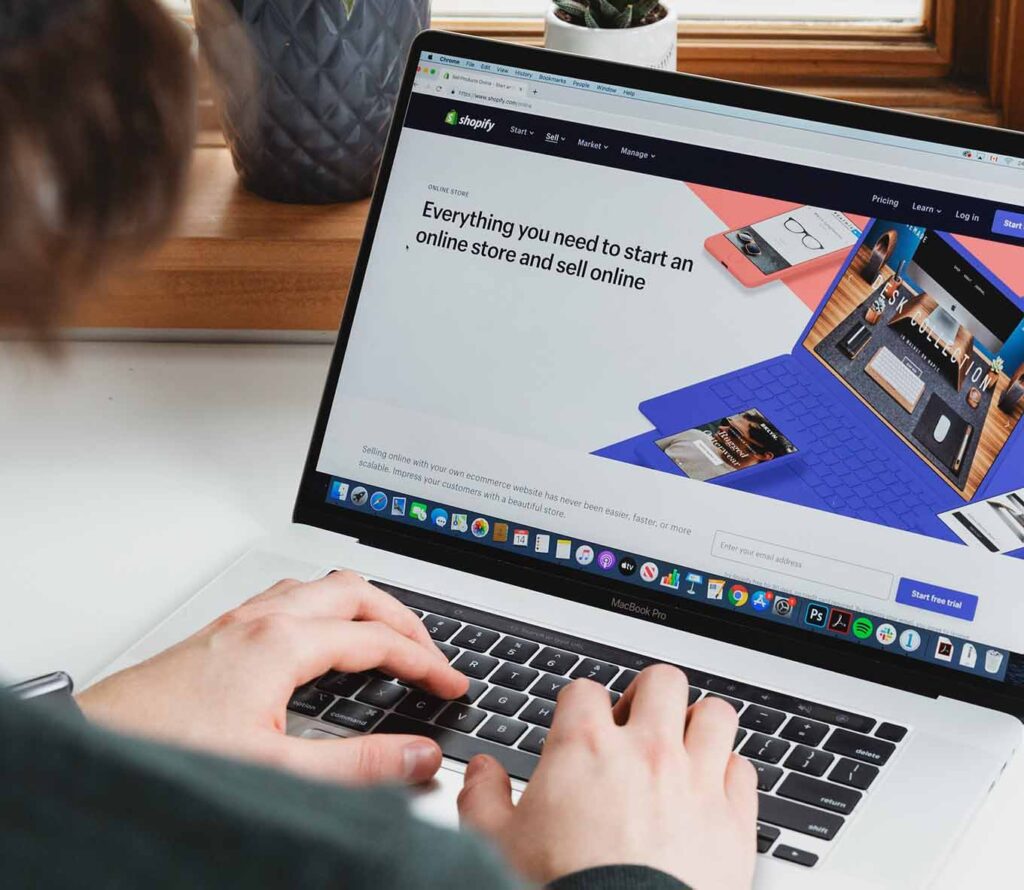 Inspired by: Dukaan
The concept: Based on the success of Shopify and Dukaan, this is one of the biggest SAAS ideas on the list. With the potential to tap into the roughly $6 trillion global e-commerce industry comes the challenge of how to build a competitive solution. One way to do this is by catering to specific types of businesses, such as drop shippers or those with high-ticket items. You could also focus on a niche market, such as luxury goods or sustainable products, and better serve those customers.
29) Presentation Design
Inspired by: Mentimeter
The concept: Launch a SAAS startup that helps managers and business owners design effective presentations. As Word and Excel have been challenged by cloud-based "multiplayer" solutions, follow suit by reinvigorating Powerpoint.
30) Product Management
Inspired by: Productboard
The concept: Make a piece of SAAS software that enables product managers to keep track of customer feedback, prioritize features, and ship improvements. The key is to design intuitive and collaborative management software that doesn't require training to use.
31) Productivity App
Inspired by: Notion
The concept: Develop a SAAS app that supports consumer and business productivity. Notion's unlock in this notoriously difficult SAAS market was its focus on the user interface. It's one of the most intuitive and visually appealing productivity tools on the market. To compete, you will likely need a different advantage, such as better collaboration or integrations.
32) Project Management
Inspired by: ClickUp
The concept: Kanban boards have become increasingly popular in recent years. Jump on this bandwagon (and compete with ClickUp) by creating a cloud-based project management tool that does less, not more. That's right, instead of taking the incumbents head-on, try to appeal to those who are overwhelmed by the current options. Make it simple, pretty, and appealing to a niche set of users.
33) Real-Time Data Gathering
Inspired by: Hotjar
The concept: Provide data management tools that collect and analyze how customers interact with businesses in real time. While this alone won't differentiate your SAAS startup, how you interpret and provide that data might. Look for unique ways to display information or offer actionable advice to business owners and executives.
34) Reference Check Automation
Inspired by: HiPeople
The concept: Design an application management platform that makes it easier for employers to complete reference checks. Streamline this process by aggregating data from various sources, automating outbound calls, and sending reminders. Once you have built up a database of valuable reference information, create a model that attempts to predict employment outcomes.
35) Sales Engagement
Inspired by: Groove
The concept: Some of the best SAAS ideas are those that make existing businesses more money. This is one of those SAAS ideas. Build a sales and marketing automation tool that helps businesses nurture prospects, track interactions, and close more deals. If you can generate additional income for enterprise businesses, it will be easy to justify a hefty price tag and build a profitable SAAS company.
36) Schedule Management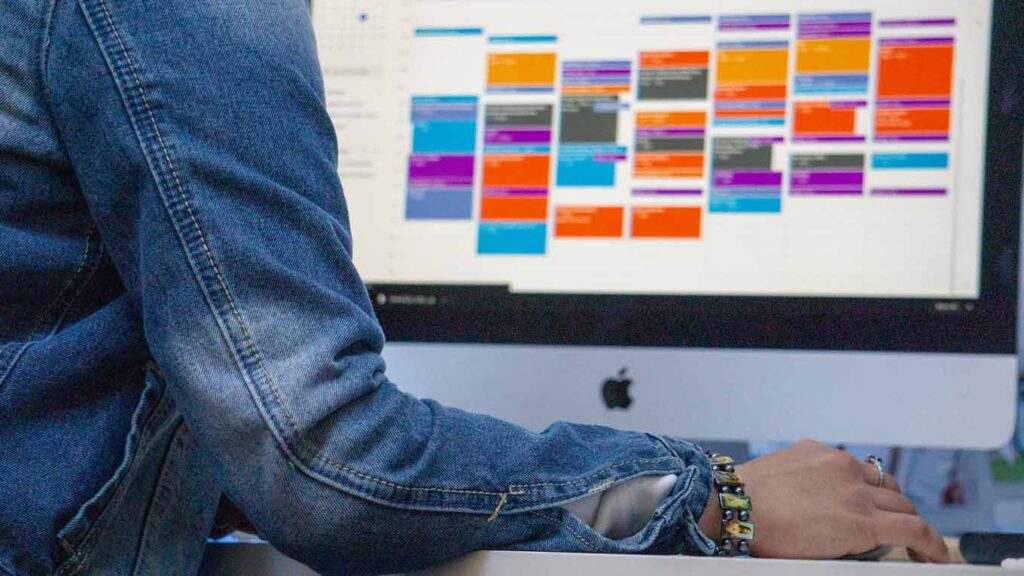 Inspired by: Calendly
The concept: Calendly blew up in the B2B sales community by simplifying the scheduling process. However, sending a Calendly link is now seen as a power move in some contexts. Innovate on this micro SAAS idea and its viral nature could grow into something profound.
37) Security Auditing
Inspired by: Recorded Future
The concept: The SAAS industry has not yet seen a major player emerge in the security auditing market. This is likely because it's a complex and highly technical field that generally requires manual involvement. However, if you can crack the code (pardon the pun), there is a lot of money to be made. Businesses are increasingly interested in protecting themselves from data breaches, and they are willing to pay for peace of mind.
38) Security Authentication
Inspired by: Passbase
The concept: Develop a SAAS platform that helps businesses verify the identities of their employees, customers, and partners. If you have ever called a bank or a government agency, you have likely seen the room for improvement that remains
39) Short Term Rental Management
Inspired by: Hosthub
The concept: Create a property management platform that simplifies the process of listing and renting short-term rentals (think Airbnb and VRBO). To offer a full-stack management tool, consider integrating with keyless entry systems, housekeeping platforms, and any marketing channels.
40) Slack Organization
Inspired by: Standuply
The concept: Automate the process of collecting input from team members and channeling it into actionable items. This could be done through a Slack bot that aggregates data from various channels and spits out a report. Alternatively, this micro SAAS idea could be used to host asynchronous meetings by recording questions and answers in a searchable database.
41) SMS Marketing
Inspired by: Omnisend
The concept: Provide SMS software as a service and help business owners connect with their customers in an immediate and personal way. In addition to offering traditional SMS marketing features like campaigns, flows, and list segmentation, consider building in AI capabilities that help businesses optimize their outreach.
42) Task Management / Collaboration
Inspired by: Airtable
The concept: Construct a visual task management tool that helps remote teams build collaborative apps. This business idea could be used for everything from digital marketing workflows to employee engagement campaigns. To get started, consider integrating with popular SAAS products like Zapier and Google Sheets.
43) Travel Management
Inspired by: Tripactions
The concept: Design a subscription-based travel management SAAS platform that supports group bookings, corporate discounts, and expense tracking. To sweeten the pot, consider throwing in a few features that make last-minute changes easier to manage.
44) Video Creation / Templates
Inspired by: InVideo
The concept: SAAS ideas around image creation and editing are plentiful, but there is still room for innovation in the video creation space. Build a platform that helps startup companies create marketing videos, product demonstration videos, and explainer videos without breaking the bank. Lean on generative AI to enable users to create videos from templates with little to no input.
45) Video-Based Sales Platform
Inspired by: Vidyard
The concept: Launch a micro SAAS product that allows sales teams to record, send, and track custom videos to potential customers. Support video customization with built-in templates, branding options, and the ability to embed calls-to-action. This functionality should help sales reps close more deals and improve customer retention rates.
46) Web Conferencing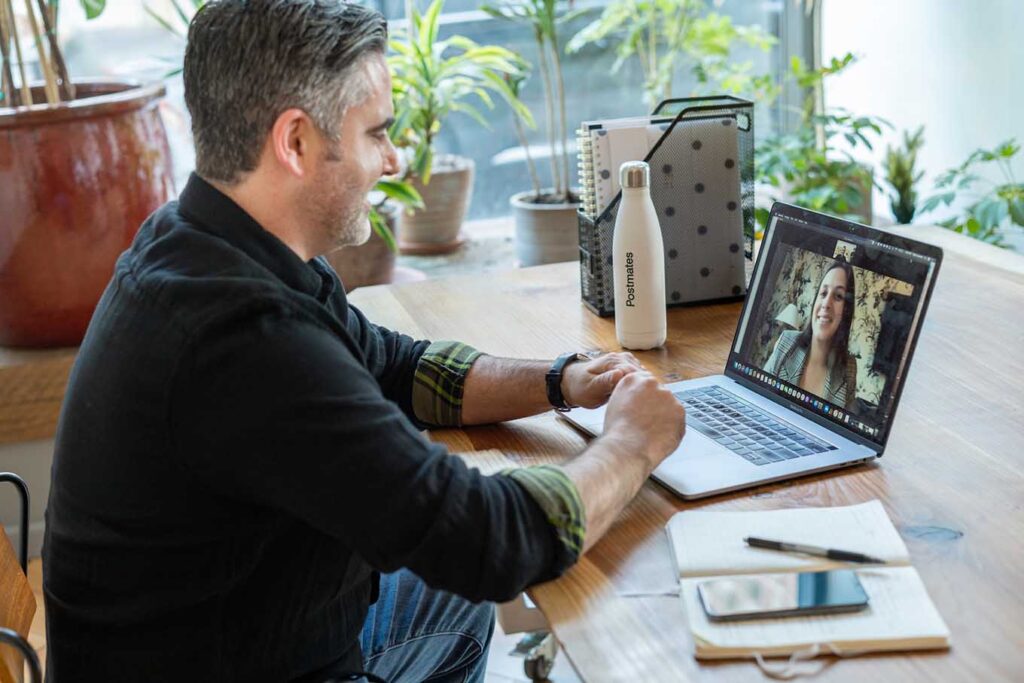 Inspired by: Zoom
The concept: Zoom exploded in popularity during lockdowns. But what's the last feature you remember them adding? There is still plenty of room for growth in the web conferencing space. Consider building a platform that offers more engaging experiences, like virtual reality conferencing, or focus on making webinars more interactive. Or build Zoom for X, and cater to a certain audience with specific needs.
Types of SAAS startup ideas
You may have noticed that the SAAS startup ideas outlined above fall into a few different categories. Here is a quick overview of the main types of SAAS businesses:
B2B vs B2C
The vast majority of SAAS businesses are B2B, meaning they serve other businesses as opposed to individual consumers. However, there is a growing trend of B2C SAAS startups that are targeting individual consumers with their products. These consumer-driven SAAS ideas include personal finance, home management, health and fitness, and education.
Top-down vs bottom-up
Another way to classify SAAS businesses is by their approach to the market. Top-down businesses typically start with an enterprise sales team that goes out and sells the product to big businesses. Bottom-up businesses, on the other hand, focus on acquiring individual customers through viral mechanics and network effects.
Platform as a service
A platform as a service (PAAS) is a type of SAAS that provides software developers with a platform for creating applications. PAAS providers generally assist with the development and deployment of cloud-based apps and charge on a subscription basis for platform access.
Infrastructure as a service
Infrastructure as a service (IAAS) is a type of SAAS that delivers computer resources on a pay-as-you-go basis. IAAS providers typically offer storage, networking, and computing power in the form of a cloud-based platform.
Final thoughts
If you're considering starting an online business, software as a service is an incredible business model. The low barriers to entry, scalability, and recurring revenue make SAAS businesses some of the most attractive options for entrepreneurs.
This list of game-changing SAAS ideas should spark a few startup ideas and also help you learn to spot opportunities in the market. Remember, the key to success with any of these ideas is execution. So choose an idea, build a great product, listen to your customers, and sell sell sell!