Women are superstars when it comes to managing multiple projects and tasks simultaneously. We multitask like it's our day job (because for many of us, it is). So it's no surprise that side hustles for women are quickly becoming all the rage among female entrepreneurs.
A side hustle is simply a way to make some extra money outside of your normal business or job. The easiest options build off of skills that you already have, or require minimal start-up costs.
Luckily, there are plenty of side hustles for women that fit this bill. From freelance writing to social media marketing, we've rounded up 11 of the best side hustles for women along with pro tips on how to make the most of your spare time.
11 Best Side Hustles For Women
Each of the following side hustles for women is cheap or free to start, flexible, and doesn't require you to have a degree or expensive certification. Pick one or two that fit your interests or skillset, and get started today!
1. Resell items online
Do you love finding deals at yard sales or thrift stores? Is your home full of gently used clothes, shoes, and home decor that you no longer use? If so, you can make money online by selling on an Etsy shop, eBay store, Poshmark, or Facebook Marketplace.
To get started, create an account on one of these sites and list a few items for sale. Once your items start selling, ship them directly to the buyer using the platform's discounted shipping labels. Keep track of what sells best and double down on that category.
If you have clothes that no longer fit, unwanted gifts, or even furniture gathering dust in the garage lucky, this can quickly become a lucrative side hustle.
Pro Tip: Make sure your photographs are high-quality and show the item from multiple angles. Also, be sure to write clear and concise descriptions that highlight any important details potential buyers might want to know.
2. Start a print-on-demand business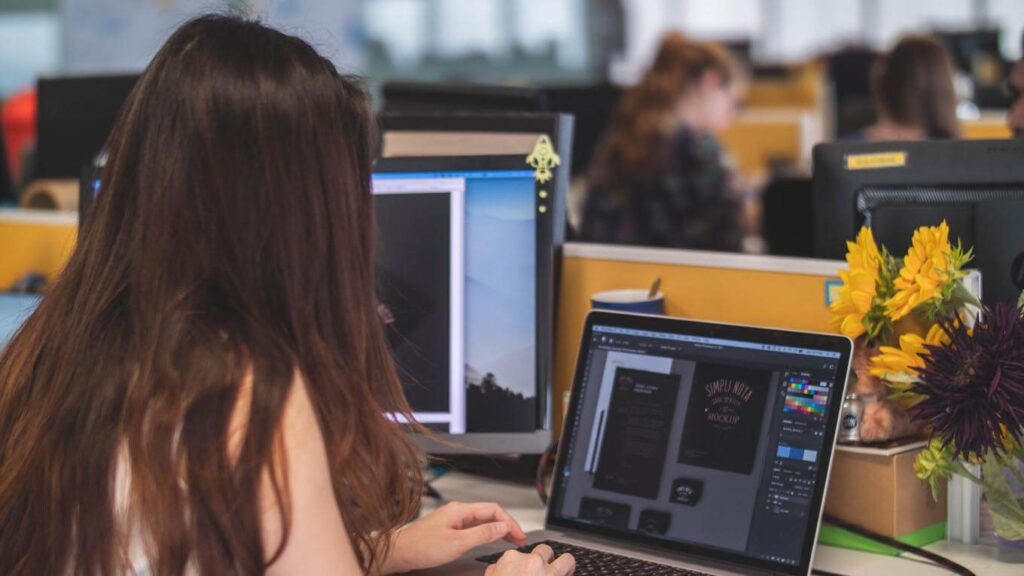 eCommerce can be tricky. You need to manage inventory, shipping, customer service, and a whole host of other challenges. But print-on-demand services help to liberate entrepreneurs from many of these complications.
Print-on-demand companies typically use direct-to-garment (DTG) printing technology to print your custom designs onto shirts, mugs, tote bags, or other pieces of merchandise. Then, they handle all of the shipping and logistics for you.
This means that you don't have to worry about creating physical products, holding inventory, or shipping. You simply create digital designs, list them for sale, and market them to potential customers. Once an order comes in, you get to collect the money while the print-on-demand company handles the rest.
There are a number of print-on-demand companies to choose from, each with its own niche. But some of the most popular options for side hustlers include Teespring, Redbubble, and Printful. For a fixed charge, they allow women to make money online using their graphic design skills.
Pro Tip: Do your research! While this can be one of the most passive side hustles for women, it's important to make outstanding designs that capture people's attention. If you are selling print-on-demand products on Etsy, you will also want to focus on writing catchy, SEO-optimized listings that will show up in search results.
3. Offer pet-sitting or dog-walking services
Do you love animals? If so, this side hustle is perfect for you! Since you already enjoy spending time with dogs and cats (and the occasional exotic animal), this option won't feel like a job at all.
A few great platforms for finding side hustle clients include Rover, Wag, and Care.com. You can stay at other people's homes, host pets in your own home, drop by their houses for check-ins, or take them out on walks.
Pro Tip: Have relevant pet items like leashes and collars on hand, as well as an emergency kit in case of any accidents. It is also a good idea to study safety precautions like pet CPR and common medical conditions like kennel cough before you get started. Even a basic understanding of these topics will help you stand out from other service providers.
4. Become a virtual assistant
If you are organized, detail-oriented, and good at staying on top of deadlines, then becoming a virtual assistant (VA) could be a great side hustle for you.
As a VA, you can expect to handle tasks such as customer service, social media management, data entry, or even light bookkeeping. The best thing about becoming a VA is that you can pick and choose the clients you want to work with as well as the hours you want to work.
Pro Tip: When first starting out as a virtual assistant, it can be helpful to work on a site like Fancyhands that crowdsources small tasks from businesses. This will help you get some experience under your belt before going out and finding clients on your own.
5. Become a ghostwriter
Content writing is an excellent skill to have if you want to make extra income online. And one of the best ways to monetize your writing skills is by becoming a ghostwriter.
By definition, ghostwriters do not have their names published alongside their work, which can be a downside for certain women. But on the plus side, as a freelance writer, you are paid per project. This means you don't have to worry about building a brand or marketing yourself—you can simply focus on writing quality content.
The best way to begin freelance writing is by finding clients on sites like Fiverr, Upwork, or Contently. You can also work in content mills where it is easier to pick up writing assignments, but your earnings per hour will be much lower.
Pro Tip: When pitching your services, be sure to include an example of your written work. If you don't have any blog posts or published pieces, that isn't a problem. Just write a sample article on a topic of your choice and include that in your proposal. Business owners will appreciate your initiative and it will help nail your first impression.
6. Do social media marketing for small businesses
Social media marketing is the perfect side hustle for women who are on top of the latest social media trends. If that describes you, cash in on the demand for marketing help by teaming up with local businesses.
The best way to get started is by finding a small business in your area that does not have an online presence. Once you have a few clients, you can begin to advertise your services on job boards and freelancer sites.
If you are good at creating visual content, engaging with customers, or growing a social media following, this side gig should be an easy way to earn extra income in your free time. Plus, you never even have to leave your home! So if you are a mom or soon-to-be-mom, this opportunity could be just what you are looking for.
Pro Tip: Make sure that you have an active TikTok, Instagram, LinkedIn, Twitter, Facebook, and YouTube channel. These platforms are in-demand and potential clients will want to see your social media skills in action before hiring you.
7. Sign up to be a delivery driver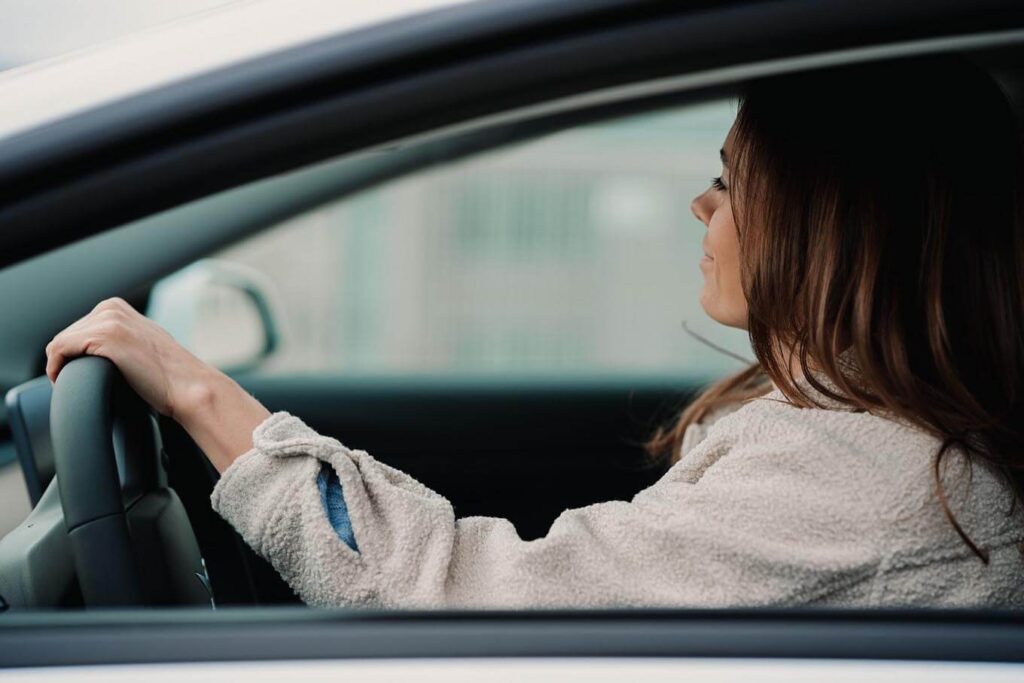 If you have a car in good condition, you can make extra cash by signing up for a driving app.
Apps like Uber, Lyft, and Instacart are always looking for help with delivery, rideshare, and grocery shopping services. You can use their platforms to set your own schedule and work as much or as little as you want.
This side hustle for women does require a word of caution though. Always be sure to take proper safety precautions and share your location with a friend or family member while working.
Pro Tip: Check with your insurance company before signing up for any of these services to make sure that you will be covered. You may need to purchase a separate policy or add on to your existing one to protect yourself against any accidents that may occur while you are working.
8. Rent out your spare room on Airbnb
If you have an extra room in your house or apartment, you can make money on the side by renting it out on Airbnb. The great thing about Airbnb is that it is a relatively hassle-free way to earn extra income once you have laid the groundwork.
After you have created a listing on the platform, guests will book your room at a price that makes sense for you. Then, you can either clean the room yourself to maximize your profit or hire a clearing service for more passive income.
Pro Tip: Take professional photos of the space to help it stand out from the competition. You can also offer special amenities like breakfast, laundry, or a bottle of wine to make your listing even more appealing.
9. Become a notary public
Notaries witness the signing of important documents and certify them as being true copies. In order to become a notary, you have to meet your state's requirements, which usually involve taking a brief course and passing an exam.
Once you are certified, you can start notarizing documents for both businesses and individuals. Notary services are often used for things like real estate transactions, wills, and power of attorney documents. The National Notary Association states that 43% of all part-time self-employed notaries earn at least $500 each month, so this side hustle for women has the potential to be quite profitable.
Pro Tip: Instead of marketing your services to individuals, seek our partnerships with local businesses. Real estate agents, for example, can refer you far more clients than you would be able to find on your own.
10. Start secret shopping
Working as a mystery shopper is a great side hustle for women who have keen attention to detail and natural people skills. Mystery shopping is the process of posing as a regular customer to provide businesses with feedback about their level of customer service.
You may be sent to grocery stores, restaurants, retail stores, and more to observe and report back on your experience. You will need need to take detailed notes while there and often fill out online surveys after your visit.
While you won't get rich from mystery shopping, it can be a fun way to earn some extra cash and save money on a nice experience such as a meal or a free movie.
Pro Tip: If you see a mystery shopping job that's too good to be true, it probably is. Be sure to research any company that you're thinking of working with to make sure that they are legitimate. The Mystery Shopping Providers Association is a helpful resource for finding reputable mystery shopping companies.
11. Sell stock photos online

If you're a talented photographer, you can make some easy side hustle cash by selling your photos online. There are many stock photography websites that enable you to upload and sell your photos, and they will typically pay you a commission each time one of your photos is downloaded.
This is one of the best side hustles for women who travel and take lots of photos, as you can submit shots from your trips and then make passive income over time.
Pro Tip: Make sure to add your images to all of the major stock photography websites, including Shutterstock, Adobe Stock, etc. As long as the platform doesn't state otherwise, you can generally list and sell the same photo on multiple platforms. This strategy will help you reach the widest possible audience and make the most money from your photos.
Final thoughts
There are more side hustles for women available today than ever before. With a little creativity and effort, you can easily find a side hustle that suits your interests and skills.
And remember that the beauty of the side hustle is that you don't have to commit to it forever. If you start to get burned out, or if your side hustle stops being profitable, you can always walk away and try something else.
So give a few of these side hustles a try, and see how much extra money you can make!
Side hustles for women FAQs
Which side hustles for women pay the most?
Women make the most money from side hustles that require a lot of experience or expertise. Side gigs that involve any form of professional consulting are often the most lucrative.
You can also make a lot of money from side hustles that have the potential to scale. For example, if you work as a delivery driver in the gig economy you can only earn as much as the time and effort you spend. But if you start a print-on-demand online business, you could potentially earn money even while you sleep.
What side hustle can I start with little money?
A few free side hustles for women include starting a blog, becoming a social media influencer, or selling items from your home. But be aware that, in general, the less money you invest in your side hustle, the more time you will have to give it to see returns.

If you happen to have a lot of spare time on your hands, use this to your advantage and build your side income from scratch. This will make your side hustle lower risk and it will also teach you valuable business skills along the way.
What side hustle can I do from my phone?
There are many side hustles that you can do from your phone, including food delivery, social media marketing, and dog walking. So as long as you have a smartphone, you can side hustle!