Are you passionate about a specific community initiative? Are you searching for a lasting way to uplift your local area?
Starting a nonprofit organization may be the perfect solution. Nonprofits can take many different forms, from charities to social clubs to advocacy groups. But they all have one common goal: to serve the public good.
Like starting any other business, a lot goes into setting up a nonprofit. But don't let the paperwork intimidate you! To streamline the process, we've prepared a detailed guide on how to start a nonprofit in a systemic, stress-free, and organized way. In just 8 easy steps, you can be on your way to making an impact on your community.
What is a nonprofit?
We've all heard the term, but how exactly is a nonprofit defined? In short, a nonprofit is an organization with a specific social mission. Instead of distributing profits to shareholders, nonprofits reinvest their earnings back into the organization to achieve their mission and effect greater change.
There are a few key characteristics that separate nonprofits from other types of private businesses:
Nonprofits don't issue stock or equity
They are generally tax exempt
They are regulated by the Internal Revenue Service (IRS)
They report to a board of directors
The IRS recognizes 29 types of nonprofits. Under Internal Revenue Code Section 501(c), these nonprofits are divided into two main categories: nonprofit organizations (NPOs) and not-for-profit organizations (NFPOs).
NPOs are designated with 501(c)(3) status, the most recognized form of nonprofit, and include public charities, scientific foundations, and religious groups. According to the National Council of Nonprofits, there are approximately 1.3 million 501(c)(3) organizations in the United States.
NFPOs are classified according to their purpose, and receive a different designation under 501(c). For example, business leagues and professional clubs are classified as 501(c)(6) organizations, while civic leagues and social welfare organizations fall under 501(c)(4).
Common types of nonprofits
There are many nonprofit designations under section 501(c), and each has specific restrictions and benefits. Here are the three of the most commonly awarded designations:
501(c)(3)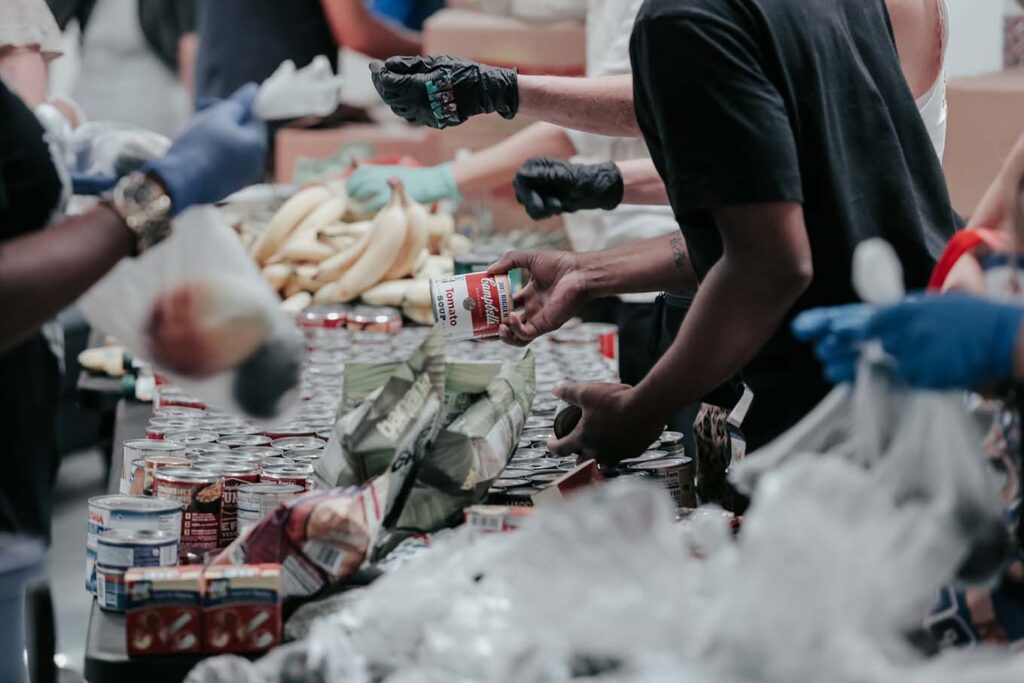 Nonprofits with this designation often pursue charitable causes. They generate income by soliciting grants and donations. Examples include organizations that address educational, medical, or religious needs. These organizations are restricted from participating in political activities and most forms of lobbying.
501(c)(4)
501(c)(4) is reserved for social welfare organizations and local associations of employees. Unlike 501(c)(3) organizations, nonprofits with 501(c)(4) tax-exempt status have the freedom to participate in politics, and promote legislation or endorse political candidates. However, political undertakings cannot become the primary objective of the nonprofit organization.
501(c)(7)
This type of nonprofit is intended for recreational and social clubs. These are membership groups that must be exclusively financed by dues and fees. Popular examples of 501(c)(7) nonprofits include golf courses, swimming pools, and country clubs.
How to start a nonprofit in 8 steps
Starting a nonprofit doesn't have to be a challenging process. Here are eight simple steps to take you from concept to full-fledged organization.
1. Identify a cause
Before starting a nonprofit, it is important to identify the need for your organization. Your goal should be to brainstorm programs and services that are sorely lacking in the community you hope to serve.
Ask yourself these questions to begin your research process:
Does my community need a new nonprofit?
Will I tackle a local or societal issue?
Are there other nonprofit organizations that already meet these needs?
Should I support another organization or start my own?
How will I fund my nonprofit?
How do other organizations raise money?
What needs am I uniquely positioned to address?
Performing this research and honing in on a specific niche will help you determine if starting a nonprofit is the best way to affect change.
2. Write a mission statement
Identifying a worthy cause is the what. Perhaps you knew what difference you wanted to make before landing on this article, or maybe you needed to do some research to find your nonprofit's purpose. Regardless of how you found it, distilling your findings into a mission statement is the next step.
Think of the mission statement as the how. In one or two sentences, summarize the aim of your nonprofit organization. At a high level, this may boil down to the following:
To support [insert community], we will provide [insert services] to [insert desired outcome].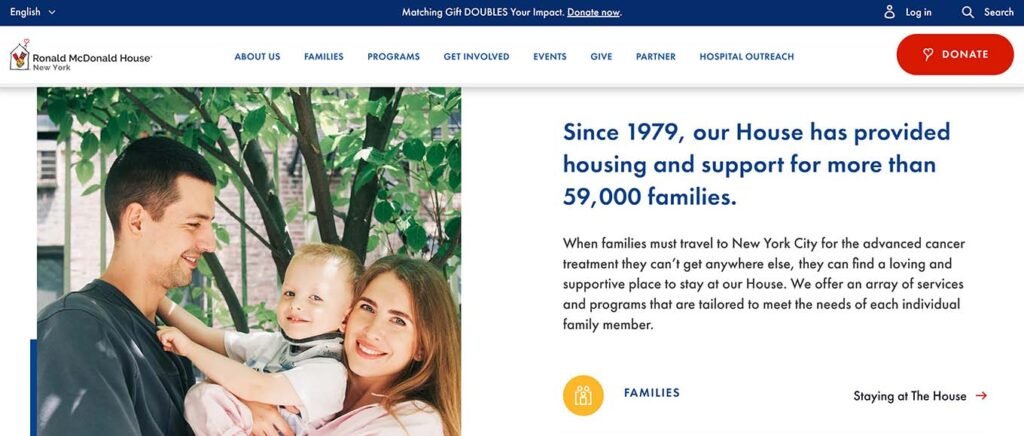 Here's an example inspired by Ronald McDonald Houses:
To support the families of children facing serious illness or injury, we will provide no-cost lodging & meals to improve their health and well-being.
3. Form a brand identity
Effectively branding your nonprofit is essential for uniting all of your stakeholders, communicating your message, and helping you stand out from the noise. Professional branding creates trust, drives attention and engagement on social media, and helps with fundraising.
When building a brand, it's important to focus on your target audience. Your design should communicate with those you seek to help in a way that resonates. Strive to communicate who you are and what you do in a simple, elegant, and compassionate manner.
Once you have nailed the organization's name, logo, and visual identity, ask others to share their feedback. Although it may seem like a distraction to spend this long on artistic details, branding is still king. The right image can represent your vision, values, and mission even when you are not around. Getting this right once will help you for years to come.
4. Knock out the paperwork
Before you can make a change, register your new nonprofit with the necessary state and federal agencies. While the details vary from state to state, here are the basic steps to follow:
Incorporate your nonprofit
File the Articles of Incorporation with your Secretary of State to formally create the entity and reserve the organization's name. This document will include the name, address, and purpose of your nonprofit as well as how it will be governed. Most states also collect a nominal fee for this filing.
Register with the IRS
After your nonprofit corporation is formed at the state level, you will need to apply for an Employer Identification Number (EIN). This unique number will allow you to eventually open a bank account, get insurance, and hire employees.
File for tax-exempt status
The process of applying for tax-exempt status depends on the type of nonprofit you plan to start. To get tax exemption as a 501(c)(4) organization, register your new nonprofit with IRS Form 8976 and then request tax-exempt status with IRS Form 1024-A. To get tax exemption as a 501(c)(3) organization, file IRS Form 1023 or Form 1023-EZ.
Filing for tax exemption has numerous benefits, such as:
Zero state tax or federal income tax
Improved credibility in the public's eyes
Opportunity to receive tax-deductible donations
Exemption from certain property taxes
This is a critical step in starting a nonprofit, so be sure to seek out legal advice or professional tax guidance if needed.
5. Complete your business plan
While waiting to receive your "Determination Letter" dubbing you an official nonprofit, complete a forward-looking business plan to help you launch and grow your new venture.
This document should describe how your nonprofit will be structured and operated on a day-to-day basis. It should also include more long-term plans for how you will achieve your mission. The business plan should be a living document that you revisit and update regularly as your nonprofit grows and changes.
Be sure to include the following sections in your business plan:
Executive Summary
Organizational Structure
Programs and Services
Fundraising Plan
Marketing and Communications Plan
Financial Plan
6. Secure funding
To understand how to start a nonprofit, it is crucial to figure out where you will generate the money needed to sustain your programs and services. There are a few different ways to raise money for your nonprofit, including:
Grants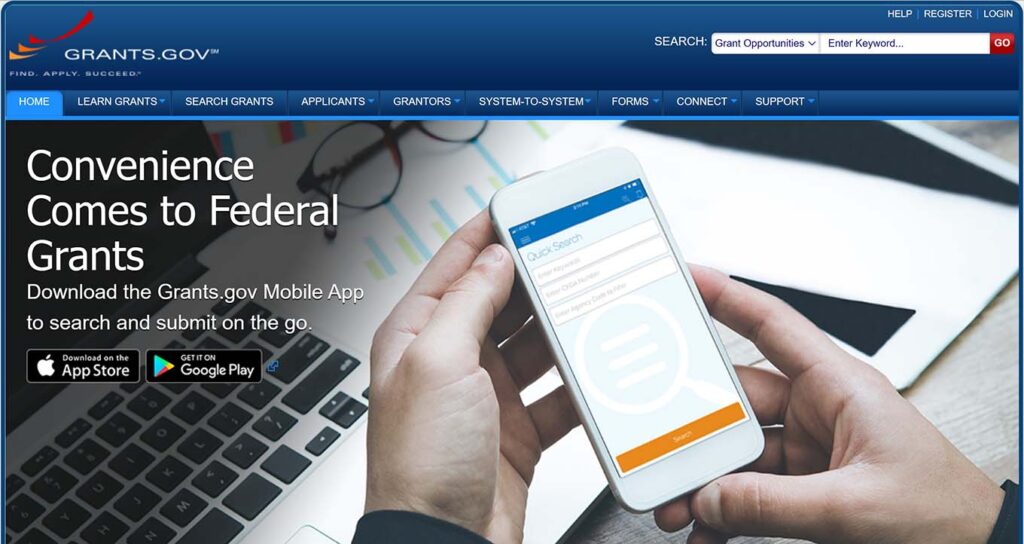 Government grants are one of the most common sources of funding for your nonprofit. To win a grant, your organization will likely have to submit a proposal that outlines how the grant money will be used and how it will help you achieve your mission. The best place to find these opportunities is the federal grant database at grants.gov.
Even though grants sound like a great funding solution for nonprofits, the application process can be quite time-consuming. Fortunately, with a complete business plan, you should be able to pull the required information together fairly easily.
Individual donors
One-time or recurring gifts from individuals make up the majority of funding for most nonprofits. You can solicit donations by leveraging crowdfunding platforms or by reaching out to potential sponsors.
However, before engaging in any fundraising activity, you may be required to complete a Charitable Solicitation Registration depending on your state.
Offer value
Another way to raise funds for nonprofits is by providing value to the community. This includes selling donated merchandise, selling tickets to fundraising events, or charging membership fees.
The important thing to remember is that however you choose to raise money for your nonprofit, you will need to be clear about how the funds will be used and how they will further your mission.
7. Build a leadership team
Building a motivated team is essential for starting a nonprofit organization. Search for partners that share a passion for the organization's mission and can help contribute to its success.
A common trap that both business owners and nonprofit founders fall into is trying to do everything themselves. This quickly leads to burnout and can severely hinder the growth of your organization. Instead, form a network of committed, passionate individuals to ensure your agency has the resources it needs to flourish.
The key groups to assemble are:
Board of directors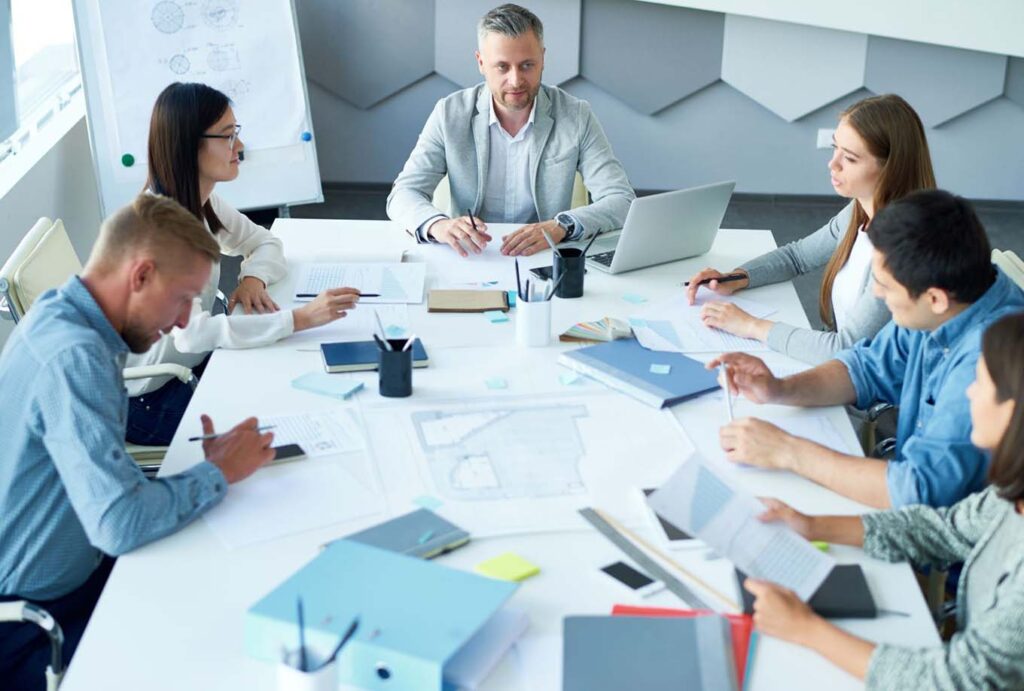 Appointing the right board members is vital for every nonprofit organization. The board is responsible for strategic decision-making, regulatory compliance, supporting daily operations, and recruiting. Consider the skills, abilities, knowledge, and other traits a candidate requires to make a perfect executive director for your organization.
Staff
Nonprofits regularly hire for roles such as membership manager, fundraising manager, event manager, and communications manager. The roles you choose to start with will depend on your mission, goals, and operational plans.
Volunteers
Many nonprofit organizations lean on volunteers to run day-to-day operations. Before starting the recruitment process, answer these questions to create role descriptions for your volunteers.
How much time do you want the volunteers to work per week?
How many volunteers are required to sustain your daily operations?
Do they need specific skills?
Where can you find these skills?
Do they need specialized training? If so, how much time and effort can you invest in the training process?
Will the volunteer work online or in person?
8. Ongoing compliance
With staff, volunteers, and a board of directors in place, you can shift your attention to maintaining compliance with state and federal regulations. Ensure your nonprofit corporation remains in good standing by adhering to the following:
Comply with your bylaws
The bylaws offer a framework for operating a successful nonprofit in an impactful, ethical, and legal way. They should be reviewed and updated as your organization grows and changes. Board members should evaluate all active leaders of the nonprofit according to their commitment to the bylaws.
Keep detailed financial records
Every charitable organization should maintain detailed financial records. This includes documenting how donations are spent and how they further the nonprofit's mission. Financial statements should be created regularly and made available to board members, staff, volunteers, and the public. Clean financials support fundraising efforts, attract potential donors, and improve organizational transparency.
File federal tax forms
All 501(c)(3) organizations are required to file an annual IRS Form 990 or 990-EZ. The form provides the public with information about the nonprofit's finances, leadership, and activities. It's important to note that nonprofit corporations with gross receipts of less than $50,000 instead file a simplified version of the form known as 990-N.
File state tax forms
Each state has unique requirements when it comes to soliciting donor funds. Some states require you to file for corporate tax exemption annually, whereas others ask for a copy of your Form 990.
Final thought: You can do this!
Now that you know how to start a nonprofit, it's time to take action. Although it may feel intimidating, remember that all the charitable organizations in the world were once started by people no more capable than you.
The journey will take time, effort, and dedication, but every challenge is nothing more than an opportunity to grow. Once you get the ball rolling, celebrate your wins and learn from your setbacks. It will all be worth it when you see the positive difference your nonprofit makes in the world.
Nonprofit FAQs
How do I start a nonprofit with no money?
One of the best ways to start a nonprofit with no money is through fiscal sponsorship. A fiscal sponsor is an existing 501(c)(3) organization that can take your nonprofit under its wings. This partnership allows you to raise tax-deductible donations and apply for grants on behalf of your organization.
How do nonprofit owners make money?
Nonprofits generate income through donations, membership fees, and grants. If the owner of a nonprofit is employed by the organization, they will receive a salary like any other employee. However, this salary must pass the "reasonable compensation" test to maintain the organization's tax-exempt status.
What kind of nonprofit should I start?
The best way to figure out what kind of nonprofit you should start is by asking yourself how you want to make a difference. What are the issues or causes that you're passionate about? How can you utilize your education, experience, and business talent to create positive change? Once you have a good understanding of your goals, research the needs of your community to identify how best to fill them.