Disclosure: The Money Maniac is an Amazon Associate that earns from qualifying purchases at no cost to you. However, all opinions are our own. We stand by every recommendation we make, and provide only objective and independent reviews.
A firewall is a device you can set up to monitor and control the flow of information on a network. It keeps hackers and intruders out while allowing legitimate traffic to pass through.
Many small businesses do not have the resources to hire IT staff and manage their firewall systems. Instead, they need something flexible and easy to use. A good router will help secure a network, but it cannot protect against all types of attacks. To find the best firewall for small business, we reviewed dozens of options for different price points and organization sizes. Read on for our recommendations on how to protect your business from cybercrime.
6 Best Firewalls for Small Business
Best for Ease of Use
Cisco designed the Meraki MX to simplify the deployment and management of enterprise wireless networks. The hardware firewall provides an extremely easy-to-use, centralized wireless architecture that enables IT professionals to manage their entire campus' wireless infrastructure from a single dashboard.
Pros
The Meraki MX provides a unified approach to network security management and visibility. This helps you gain a holistic view of your network and can help you better defend against threats.
The AI engine in Meraki MX learns from previous attacks and incidents to predict future attacks. This helps you react faster to new threats by having the right tools to prevent them from occurring again.
The Meraki MX's vulnerability management solution is built on top of the same technology used by the Meraki Cloud Platform itself. This means it has full integration with the rest of the platform's features like App Awareness and Mobile Insight.
Cons
Some of the higher-end products in this line can be quite expensive.
The MX doesn't offer as many advanced security features as other Meraki products.
Price
The firewall prices range from $605 for the MX60W to over $25,000 for the MX600.
Best for Small Startups
Small startups that need to secure their networks and servers may not have the resources to do so independently. This Cisco multifaceted hardware firewall is also good for smaller organizations that don't want to invest in a full-blown security solution.
Pros
It's simple, affordable, and easy to deploy.
It can be managed using a GUI interface or command line interface (CLI), which makes it easy to use.
The Cisco firewall features high-level security and high availability for all services.
It provides secure device management with a web-based interface.
It is available on Windows, Linux, iOS, and Android, and it provides firewall and VPN capabilities.
Cons
Cisco's licensing model is less flexible than competitors' models that use open-source software or have more licensing options.
Cisco ASA is sometimes criticized for being slow and unresponsive.
A lot of traffic goes through the firewall, which may expose it to attacks from outside the network.
Price
The 5512 is Cisco's most affordable ASA model. The most premium Cisco ASA version is the 5525-X, which goes for $4,599.
Best for Solopreneurs
McAfee has one of the best software-based firewalls for solo entrepreneurs. It's not as feature-rich as certain competitors, but it offers reliable protection at an affordable price.
Pros
McAfee products are backed by a strong security engine designed to detect and remove threats that your antivirus can't. This is why it is considered one of the best firewalls for small businesses.
The McAfee Premier Business Security software provides complete protection against viruses, spyware, ransomware, and other malware at the click of a button.
McAfee's award-winning firewall protects your PC against attacks from hackers, phishing sites, and other malicious websites or emails.
McAfee's Total Protection provides comprehensive protection for all your devices — desktop, laptop, and mobile — on both desktop and mobile platforms. It covers up to three devices per subscription (Mac, PC & Android).
Cons
Unlike the paid version, the free version only allows you to scan a single hard drive and lacks many of the more advanced features.
The free version lacks real-time protection and file repair.
Price
Best for Midsize Organizations
Palo Alto Networks Firewall is best suited for midsize organizations with a mix of high- and low-risk users. The Palo Alto firewall is available in either hardware or virtual form.
Pros
It provides full protection from network attacks by combining packet inspection, application signatures, and VPN connections for remote devices.
Palo Alto provides network security by blocking incoming and outgoing traffic based on IP address, MAC address, port number, and protocol type (TCP/UDP).
It supports multiple firewall rules with up to 100 rules per appliance, so you can customize your security package to meet your organization's specific business requirements and environments (e.g., DMZ or WAN).
Cons
Palo Alto's primary market is enterprise-level businesses with full-time IT employees. Businesses without a strong IT background may find it difficult to implement and maintain the system.
It's difficult to troubleshoot a Palo Alto firewall because there is no common interface for viewing logs, and logs are usually stored in text files that require advanced skills to interpret.
Price
Contact Palo Alto for a quote on the PA-220R.
Best for Local Network Protection
Firebox products provide enterprise-level security solutions that also work well with the smaller networks of small and medium-sized organizations. Deep packet inspection prevents intrusion from outside the network. Web blocking functions prevent employees inside the network from opening unauthorized applications.
Pros
Firebox comes pre-configured so you can immediately start to protect your business's devices from online threats.
With simultaneous network scanning and real-time blocking of malicious traffic, Firebox protects your entire network in seconds.
Powerful monitoring tools and quick feedback about your computer's status mean you'll always know what's happening with your network.
Cons
The firewall has a high default rate, which can be improved with an additional license.
The firewall can respond slowly during heavy traffic periods due to its laggy interface and lack of caching system.
Price
For small networks, consider the WatchGuard Firebox T20 which includes 1 year of standard support.
For medium-sized networks, consider the WatchGuard Firebox M570 which includes 1 year of advanced support alongside the security suite.
Best for Home-Based Businesses
The Norton 360 line of subscription-based products is a good choice to protect your home computer and other networked devices from viruses, spyware, and other malicious software. The two-way firewall protects the system from outside attacks while also preventing a compromised device on the network from sending out unauthorized emails or applications.
Pros
Norton 360 is affordable.
It has a free trial, so you can test it before purchasing.
Norton's firewall solution provides good protection against hackers, viruses, and other threats.
You can control what websites and programs are allowed to access your computer through the firewall settings.
The software is easy to use and configure, even for novices who have never used a firewall before.
Cons
The standard limit of protection for five devices may be too small as your business grows.
The program has a limited number of settings, so it may be difficult to customize the firewall solution for your specific needs.
Price
How to Choose the Best Firewall for Your Small Business
Firewall technology prevents unauthorized access to your network. An effective firewall will protect all the ways that devices connect to your system, and it will block cybercriminals using attack tools like ransomware.
When you buy a firewall, it's important to compare its features and capabilities to the specific needs of your organization. In evaluating the best firewalls for small businesses, we focused on the following factors:
Cost
The cost of a firewall solution depends on its configuration, the size of the network it can protect, and the security services the firewall provides. Even across the same provider, there is a wide range of prices for firewall solutions and threat protection. Small and medium-sized businesses must balance cost with functionality in order to mitigate risk. Determine which security functions are most important for your organization, and then find a solution that meets those needs without breaking the budget.
Number of Available Connections
Large companies may have hundreds or thousands of users on the network at any time. Some users will be at the office working directly with the LAN, and other remote employees will access company servers from outside the network. Small businesses do not need as robust of a network management system as enterprise-level businesses, but they do still need security features like unified threat management and advanced malware protection across the entire network.
Firewall manufacturers will typically indicate the number of users their firewall software can protect. And if you opt for a physical firewall security device, be certain that it has enough ethernet ports to make physical connections with your networked equipment.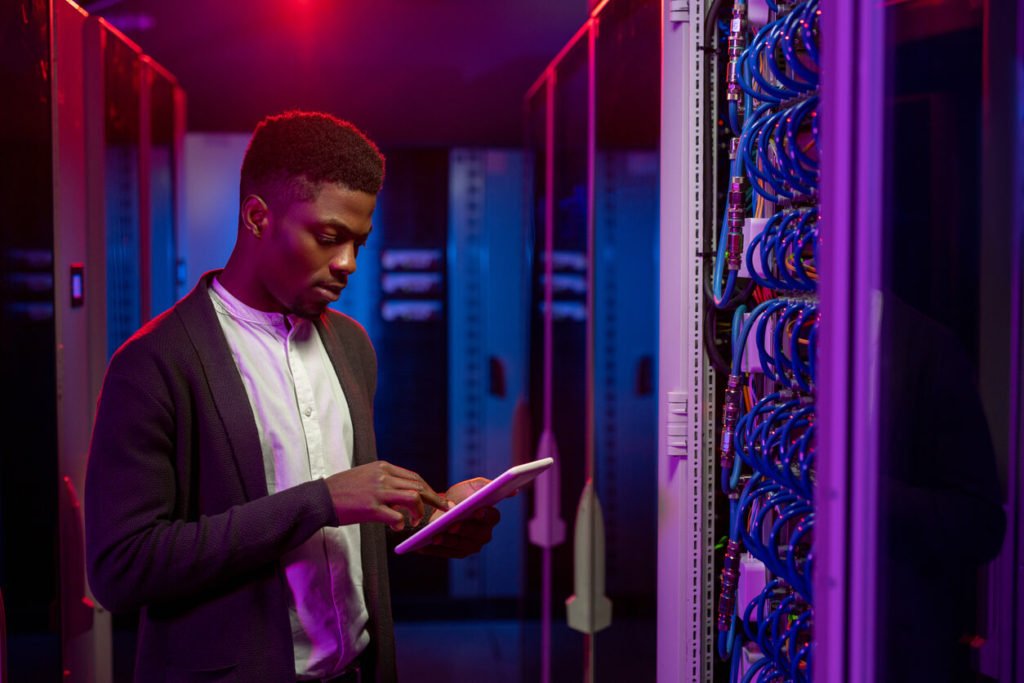 Ease of Configuration
Some firewall companies offer out-of-the-box solutions that can protect the network with minimal effort or setup. Automatic setups are great as they can small businesses the cost of bringing in an IT expert. However, generic solutions are not always the right fit for every organization. As you compare firewall options, determine whether your network will require advanced customization.
VPN Support
A Virtual Private Network (VPN) allows you to create a secure connection between two computers over an insecure network such as Wi-Fi or the public internet. If you allow employees at your business to work remotely, they will need a safe way to access your system. Firewalls that include VPN connections will keep your business secure and productive when staff members are out of the office. This feature may be unnecessary for home-based businesses or solopreneurs, but could be crucial for small businesses with flexible working environments.
What Is the Best Firewall for Small Business Security?
The Cisco Meraki MX is the best firewall for small business owners. It has a robust feature set, it is easy to use, and the price is fair. The Cisco Meraki MX is the only firewall solution that includes the ability to create custom rules based on URL, IP address, and keyword searches.
The MX provides strong firewall protection and centralized management. It can be configured to block or allow traffic based on application-level traffic or web content policies such as "allow all HTTP/HTTPS traffic except banking or shopping." The MX even includes content filtering to block websites based on categories such as drugs, violence, or pornography. The Meraki firewall is best for small businesses on a tight budget that do not want to sacrifice security features.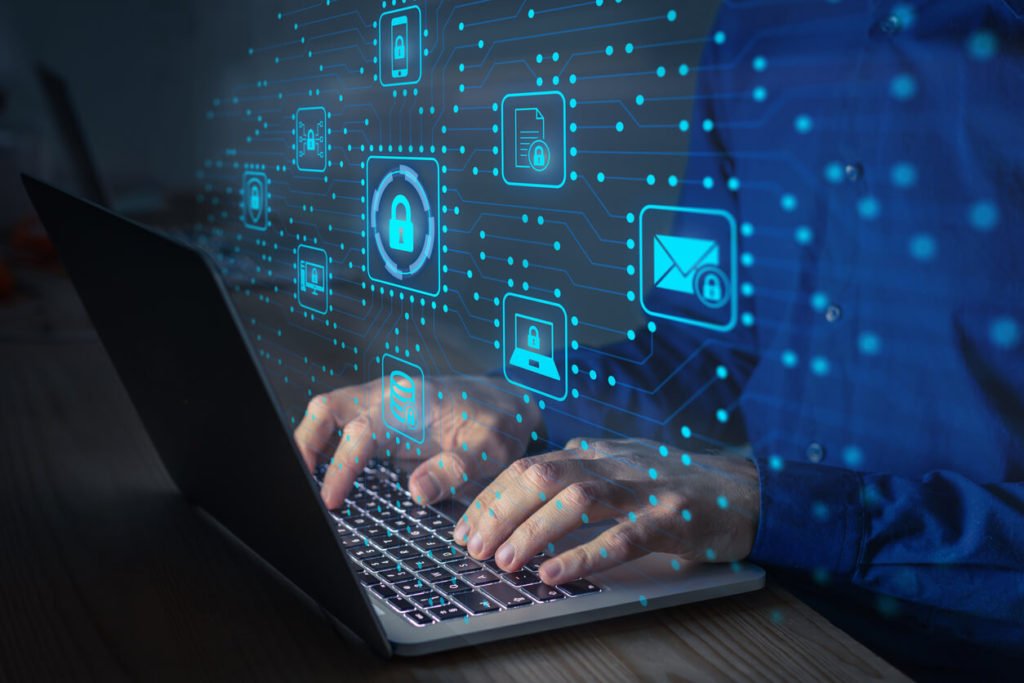 Firewall Frequently Asked Questions
What is a firewall?
A firewall is a computer system that monitors and controls network traffic as it passes through the system. Software firewalls are a type of computer program that act as the first line of defense against malicious programs such as viruses, worms, and other network threats.
What is an Intrusion Detection System (IDS)?
An intrusion detection system is a software program that identifies attacks on a network by monitoring traffic behavior. If the IDS detects suspicious activity, it can take action to block the traffic or notify the administrator. IDSs use signatures to detect attacks, such as attempts to exploit vulnerabilities in applications or systems or access sensitive data on the network.
Do you need a firewall?
Every business owner should have a firewall to protect themselves from attacks that can disable their network or steal sensitive data. Firewalls can be hardware devices or software programs, and they should be configured to block traffic from known malicious IP addresses and websites. The best firewall for small business owners is Cisco Meraki MX given its feature set and approachable pricing.
How much is a firewall for small business?
The cost of a firewall varies dramatically depending on if it is a cloud-based solution or a hardware firewall. A basic software firewall may cost less than $100 per year and cover a dozen devices. Hardware firewalls, on the other hand, cost anywhere from $845 for the Meraki MX to tens of thousands of dollars. The exact price point is determined by network size and exact security needs.