If you're looking to build a business with low overhead and the potential for stable profits, consider starting a vending machine business. While making money online is all the rage, running a vending machine business is an equally great way to kickstart your entrepreneurial journey and become your own boss.
This article will provide a deep dive on how to start a vending machine business, what you need to know about the vending machine industry, and all of the tips and tricks you need to succeed.
So what are you waiting for? Read on to learn more about the vending machine business and gather ideas for your next profitable business venture.
The Basics of a Vending Machine Business
So, you're thinking about starting a vending machine business. Congratulations! Vending machines can be a great way to generate relatively passive income. But before you get started, you should know a few things about how to start a vending machine business.
Perhaps the most important decision for vending machine business owners is finding the right location for your machine. This step is crucial because your location will determine how much foot traffic your machine gets. The more foot traffic in your area, the more potential customers and revenue you can earn.
You'll also need to decide what type of products you want to sell in your vending machines. While food and beverage vending are the most common, there's also a trend toward novelty vending that is worth considering depending upon your location and target market. Keep in mind that you'll need to find a supplier and an appropriate machine for your products.
Next, you'll need to think about how to price your products. It is important to consider your overhead costs and potential profit margins to ensure you can turn a profit.
Finally, you'll need to promote your vending machine business. As a vending machine operator, it is important to meet with property owners where your machine is placed. The property owner will be able to notify potential customers about the vending machine and what it offers.
You can also promote your vending machine company with social media, word-of-mouth, or even traditional advertising methods like flyers or newspaper ads.
No matter how you choose to advertise your business, the important thing is that you take action to get started and get those vending machines up and running!
Once you have made these preliminary decisions, you're already well on your way to starting a vending machine business!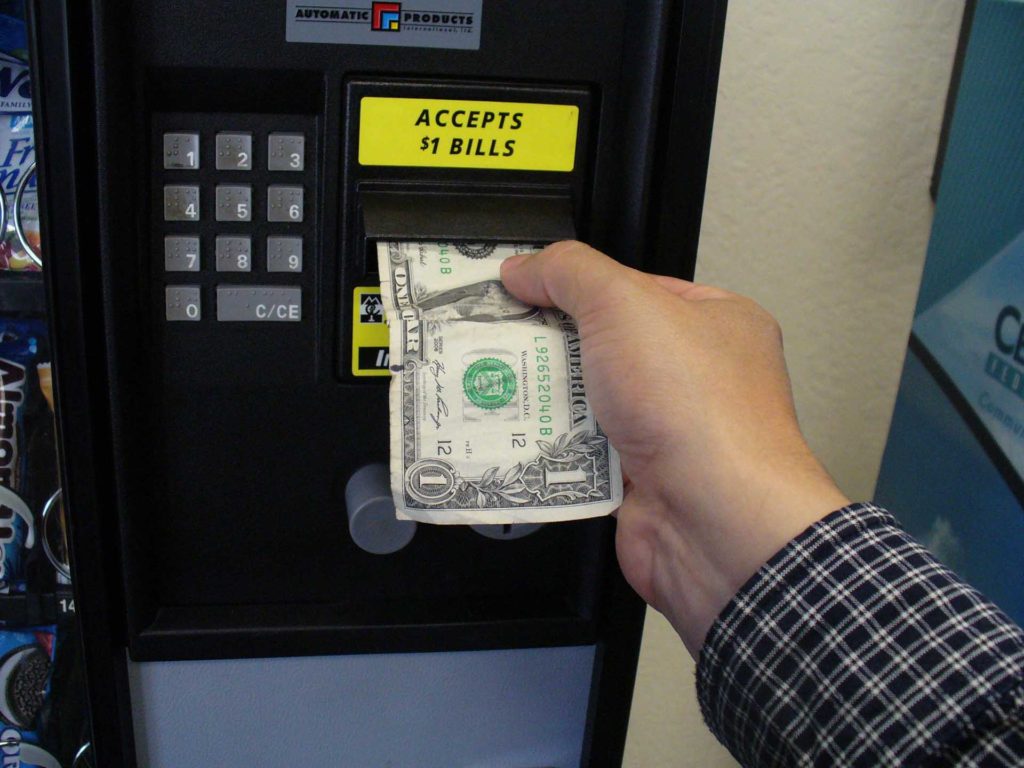 Why Start a Vending Business?
There are many reasons to take part in the vending machine industry. One of the benefits of starting a vending business is that the vending market is fragmented. Because there are few major players in the vending industry, there is a lot of room to grow your business without spending a lot of time and money.
Most vending machines are low maintenance, so you can run them almost entirely on autopilot once you place them. Vending machine operators simply have to choose how many machines they want to run, find appropriate locations, and source products that can generate cash flow.
Vending machine business owners enjoy a stable income and minimal ongoing effort once their operation and business structure are finalized. Before we learn more about how to start a vending machine business, let's explore the pros and cons of the business model.
Pros of running a vending machine business
If want to know how to start a vending machine business, make sure you're aware of the benefits of this business model:
Low cost
Vending machines are a relatively low-cost business. You can buy an existing machine for as little as $500, or a new machine for up to $3,000. Of course, you'll also need to factor in the cost of stocking your machine with an inventory. But overall, vending machines have reasonably low startup costs.
Minimal labor
Another advantage of starting a vending machine business is that it requires minimal labor. Once you have set up and stocked your machine, there isn't much upkeep required. You will need to occasionally restock your machine and ensure that it's running correctly. But other than that, hands-on work is rarely required.
The vending business can be an excellent choice for someone who is seeking passive income or who doesn't have time for many day-to-day responsibilities.
Variety of choices
Vending machines offer consumers a wide variety of choices. You can stock your machine with just about anything, from healthy snacks and drinks to electronics and souvenirs. The vending business allows customers to make quick and convenient purchases while on the go.
Cons of running a vending machine business
Many entrepreneurs are attracted to the benefits of the vending industry. But if you're seriously considering how to start a vending machine business, also consider these cons:
Theft and vandalism: Unfortunately, there is always the potential for theft and vandalism with any business that operates in cash. This is especially true for a vending machine company, as machines are often left unattended for long periods of time.
Maintenance: While the business is relatively passive, vending machines do require restocking and maintenance to ensure that they are functioning effectively. If you have many machines across different locations, the upkeep can become a drain on your time and money.
Competition: Because the barriers to entry are low, the vending market can be very competitive in certain locations. To succeed as a business owner, you'll need to be prepared to offer high-quality products and services. If you're just starting to get into the vending business, seek out underserved locations like large apartment complexes.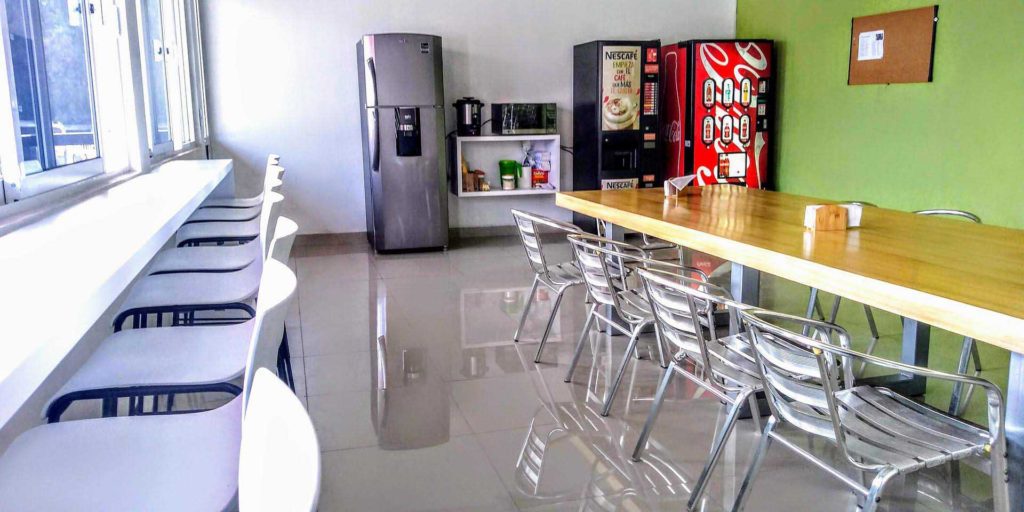 How To Start a Vending Machine Business in 9 Easy Steps
Vending machines are a great side hustle for college students or anyone else looking to generate semi-passive income. With the right planning and execution, you can start your own vending machine business in no time.
Here are 9 simple steps to get into the vending business:
1. Find a niche
Before you can even start thinking about how to stock your vending machine, you need to decide what type of business you want to create. There is a variety of vending equipment available whether you want to dispense healthy snacks or jewelry or even live crabs!
The four primary types of vending machines include: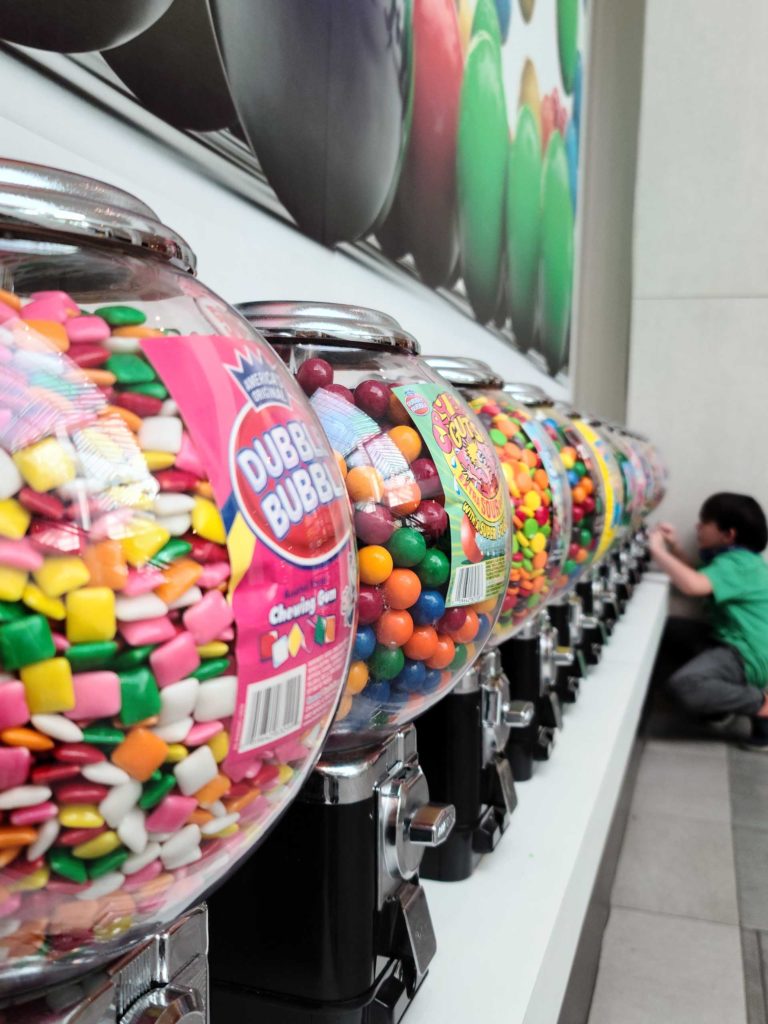 Bulk vending machine
A bulk vending machine dispenses unsorted treats such as gumballs, nuts, or toys, usually through a non-electrically powered machine.
To be successful in the bulk vending business, you must place your machines in high-traffic areas where there are a lot of potential customers. The most common locations include grocery stores, laundromats, arcades, and movie theaters.
To place your machine in this type of location, you will need to secure permission from the business owner. Once you have found a suitable location, be sure to stock your device with the type of items that patrons of that business are likely to enjoy.
By negotiating with local business owners and keeping an eye on which products sell out the fastest, you can quickly get your business off the ground and make a healthy profit margin.
Food and beverage vending machine
Food and beverage vending is often the first type of business that comes to mind when entrepreneurs consider starting a vending machine company. This type of machine that sells food and drink can be found everywhere, from gas stations to airports.
Traditionally food and beverage vending consists of soda, energy drinks, chips, and chocolate. However, vending businesses in the food space are increasingly offering healthy snacks and meals as well. Some machines now offer fresh fruits and vegetables, yogurt, whole grain snacks, and even healthy energy drinks.
If you're starting a vending machine business in the food and drink niche, you may consider stocking a balance of healthy products and more traditional snacks. But as always, keep an eye on sell-through rates and respond to what your local market is consistently buying.
Franchise vending machine
If you need additional guidance to start your own vending business, you can consider partnering with a franchise. Working with a franchise will increase your overhead costs, but it may also improve your operations and speed up your learning curve. Before partnering with one of the franchise vending companies, consider the following:
Find a reputable franchise that can help you with market research, inventory management, and the logistics of placing your vending machine in a competitive location.
Ensure that the vending machine you are considering franchising is of good quality and has a strong reputation among other vendors.
Create a solid business plan that includes your goals, projected financials, and how you intend to expand your business. The plan for your new business should detail exactly how you expect the franchisee to assist you in reaching these goals.
Confirm that you have the financial resources to get started. If you need startup capital for the number of machines you want, ask the franchisee if they provide any financing options.
Again, keep in mind that you will pay a percentage of your earnings to the franchisee. Before partnering with a franchise, make sure they will provide enough value to your new business to justify the cost.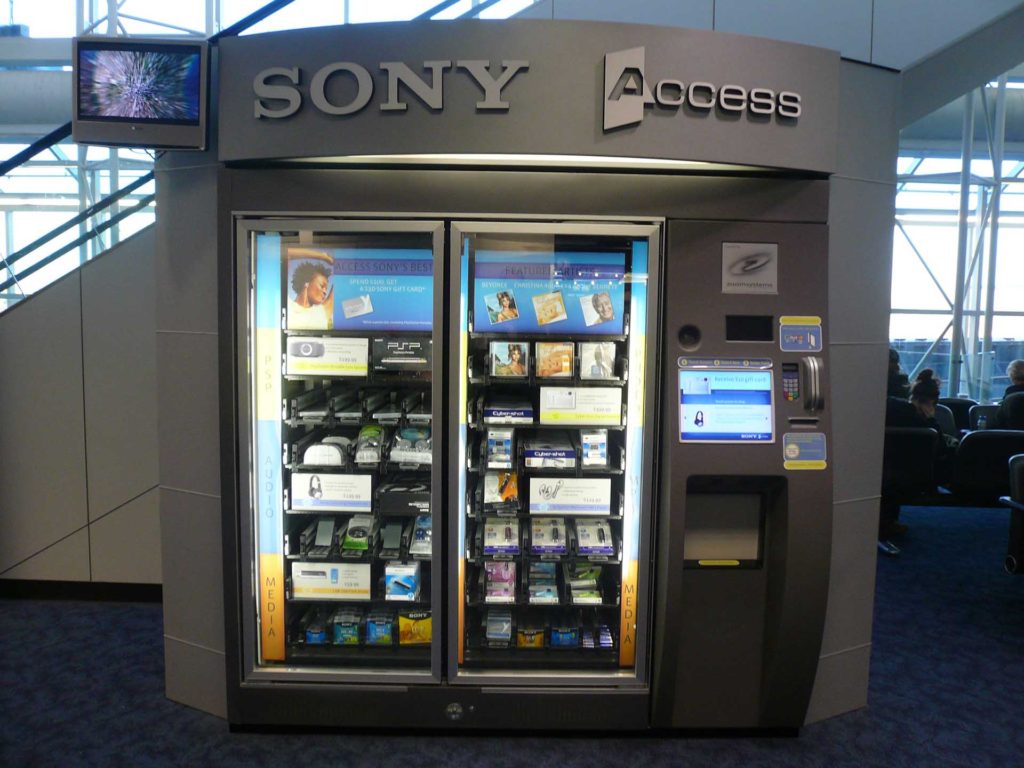 Specialty vending machine
Specialty vending machines, or Automated Retail Machines, employ much the same technology as regular vending machines. However, they are capable of dispensing tech accessories, cosmetics, or other specialized items. Large public spaces, such as stadiums, airports, and shopping malls, frequently have specialty vending machines that offer the following:
Candy: Foreign, gourmet, or unusual candy is a popular product for this type of machine.
Cookies: These machines often sell freshly baked goods that would not travel well or stay fresh in a traditional vending machine.
Flowers: Machines that dispense live flowers are standard in some European countries.
Photo booths: Photobooth machines are becoming increasingly popular, as they allow users to print out funny photos or even take passport-style photographs.
DVDs and CDs: Entertainment machines often offer a wide variety of titles and are common in locations such as airports.
Clothing and accessories: Clothing machines are often found in malls and sell items such as belts, hats, and sunglasses.
Gift cards: These machines dispense gift cards for various stores or restaurants.
Jewelry: Jewelry machines are often found in malls and sell rings, earrings, and bracelets.
Toys: Toy machines can be found in amusement parks and carnivals and dispense small toys or prizes.
Specialty vending machines are a unique way to get started in the vending machine business. However, it is essential to research the right location and product mix for your machine to choose a profitable specialty.
2. Find the right location
One of the most critical factors in starting a profitable vending machine business is finding suitable locations for your machines. You'll want to find high-traffic areas with a lot of foot traffic, such as shopping malls, airports, and office buildings.
You also have to ensure that your machines are placed in convenient locations for your customers. For example, if you place a machine in an office space, the ideal location is a break room or elevator.
If you're having trouble finding a suitable location for your machine, you can always reach out to a vending machine placement company. These companies specialize in finding high-traffic locations for vending machines, and they can often negotiate better rates than if you were to find locations on your own.
Placing your machines in the right location is one of the essential steps in starting a successful vending machine business, so don't underestimate its importance.
3. Buy a machine
Now that you've found the perfect location, it's time to buy your machine. When choosing a machine, keep in mind the products you want to sell and the price point you're looking for.
Also, ensure the machine is durable and reliable. The last thing you want is for your machine to break down frequently, as this will cost you money in repairs and frustrate your customers.
Search for vending machines at online retailers, used equipment dealers, and marketplaces like Craigslist. You can also reach out directly to vending machine manufacturers to see if they have any machines that meet your specific needs.
4. Complete the legal paperwork
The next step in starting your vending machine business is getting any necessary legal paperwork completed. Depending on your jurisdiction, this may an employer identification number, a sales tax permit, any business licenses, and of course a business name.
You can usually get these licenses and permits by visiting your local Chamber of Commerce or Small Business Administration office. Once you have all the required licenses and permits, you're ready to stock your machine!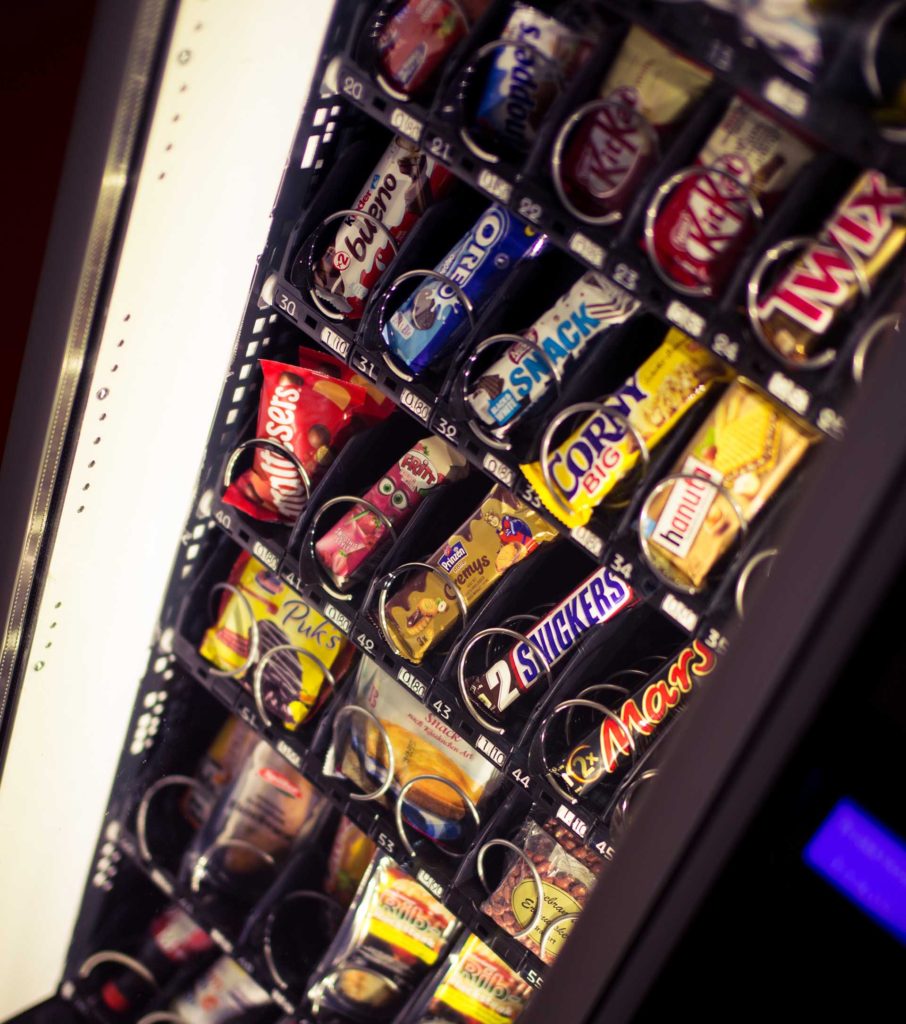 5. Stock your machine
When stocking your machine, keep in mind your potential customers. Make sure the people who frequent your location enjoy your products and are comfortable with your price point.
You'll also want to make sure to offer a good mix of products so that you can learn from your customers' choices and slowly cater your offering to their preferences.
For example, you may consider selling both diet and non-diet sodas. See which tends to sell out faster and then offer more of those types of drinks.
6. Consider your financing options
After stocking your first machine, the next step in your business plan should be how to grow in the industry and where to spot new vending opportunities.
As you consider additional locations and machines, you may want to take out a loan to speed up the growth of your business. As a vending machine business owner, the financing options available to you include small business loans, equipment financing, and lines of credit.
Small business loans: The Small Business Administration guarantees loans from $500 to $5.5 million that borrowers can use to acquire fixed assets like vending machines. SBA-backed loans come with competitive rates and unique benefits like lower down payments.
Equipment financing: Equipment financing is another type of loan that's designed for machinery or equipment purchases. These loans often come with a lower interest rate than a small business loan and are available even with bad credit.
Lines of credit: A business line of credit is a more flexible financing option. Instead of receiving a lump sum upfront, lines of credit work like credit cards with higher limits and lower interest rates. If approved for a line of credit, you will only incur interest on the amount of credit that you actually use. Be aware that although a line of credit may be in your business name, many lenders require a personal guarantee.
7. Promote your business
After choosing the perfect location, finding a reliable vending machine, and stocking it with various products, the next step is to begin your marketing strategy. Marketing is an often overlooked aspect of running a vending machine business, but it is important to help you attract new customers and retain existing customers.
Because the majority of your customers will be on foot nearby your vending machine, the two most powerful marketing tools are word-of-mouth and print advertising.
Speak with local business owners and employees and make sure they are aware of your vending machine's location and product offering. Not only might they become your most regular customers, but they also can refer their own hungry customers to your machine.
Use print advertising to draw attention to the location of your new vending machine. Simple print signs and arrows are all it takes to generate awareness and drive additional revenue.
Experiment with these suggestions and implement your own ideas to see what works best for your business.
8. Create a routine
Once your vending machine business is well known in the area and generating sales, one of your last steps is to create a routine.
Keep detailed notes on the pace at which all of your products sell, and determine how often you will need to restock your machine. Plus, every so many visits, perform regular maintenance and conduct a test transaction on your machine.
By establishing this routine and closely monitoring your numbers, you will be able to optimize your revenue over time. Developing the right mix of popular high-margin products and keeping your machine fully stocked is what separates a successful vending business from the rest of the pack.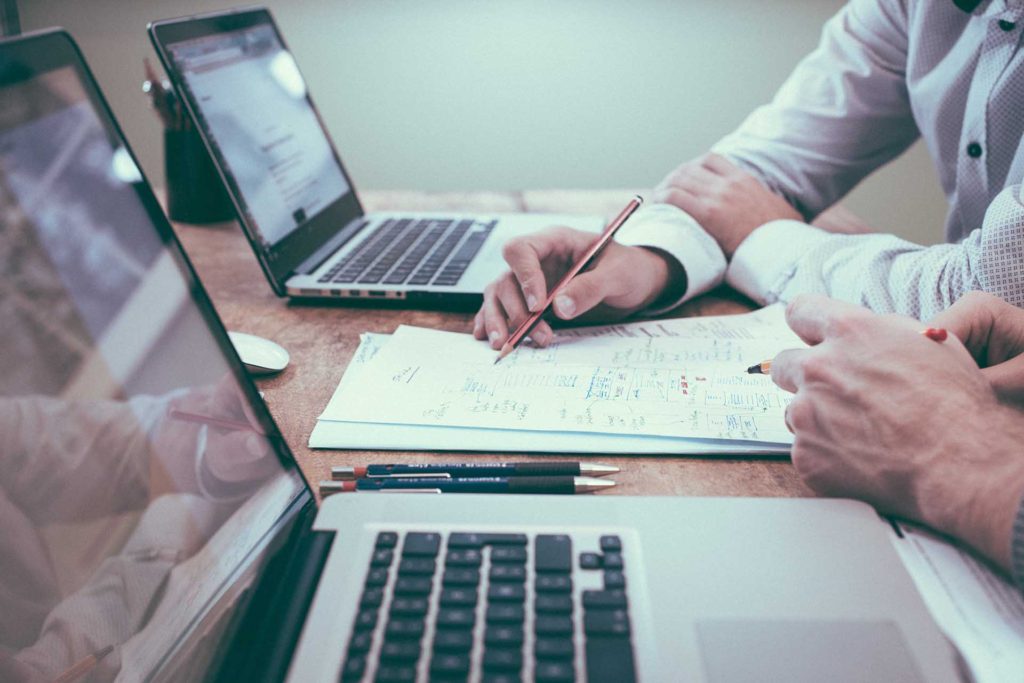 9. Manage your finances
The final step in starting your vending machine business is to manage your finances. This ongoing responsibility includes keeping accurate records, setting up an accounting system, and creating a budget.
In a cash-only or primarily-cash business, it is especially important to keep detailed records of every transaction. This practice is especially helpful to come tax time and if you were ever to be audited.
Setting up an accounting system is crucial for keeping track of your income and expenses. As your business grows this becomes increasingly important for planning, projections, and decision making.
Developing a business budget helps in understanding which locations drive the most revenue and which expenses are most costly. Keeping all of your financials on a strict budget will help you operate with the best profit margins possible, and continue to grow as a result.
By following these nine simple steps, you'll be well on your way to starting a profitable vending machine business. Remember to pay special attention to developing product-market fit in your business. That means choosing a popular location and learning from every sale until you can bring your customers the exact products they want. With a little hard work and dedication, your vending machine business can grow into a roaring success.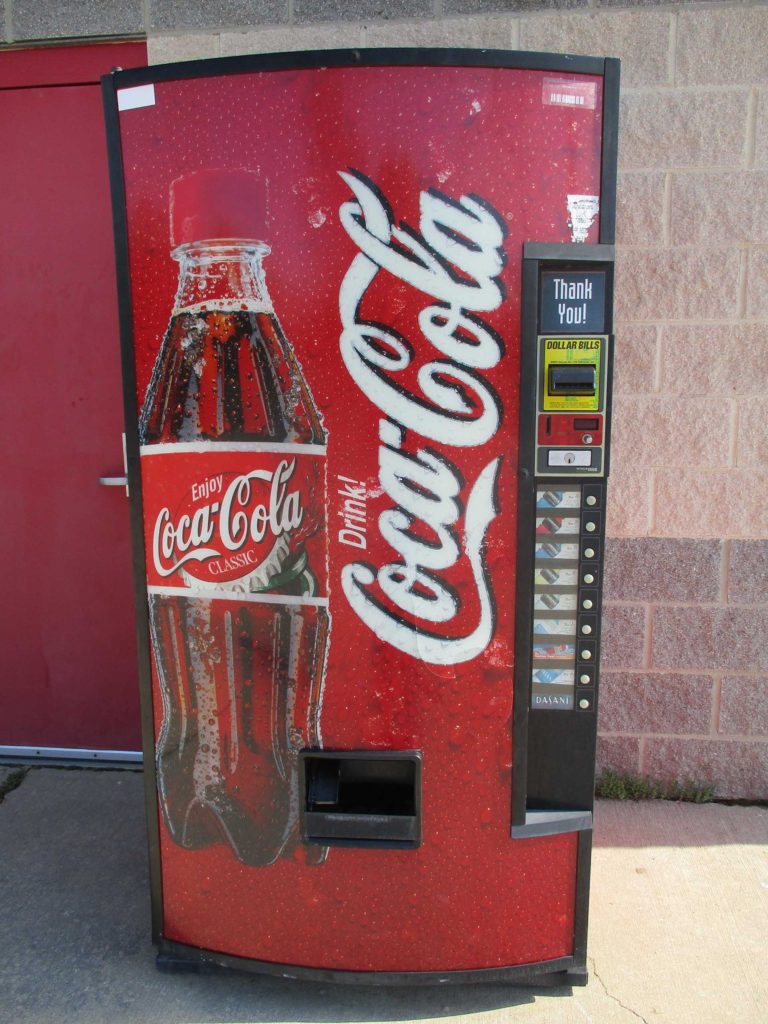 Starting a Vending Business: The Economics
After reading our guide on how to start a vending machine business, you may be wondering about the economics of the business model. In vending companies, the math is actually quite simple.
You will need to purchase machines upfront, stock them with products, and find locations to place them. You will also need to set up a system to collect payments from customers and restock the machines as required.
There are a few financial factors to consider when determining how to start a vending machine business.
The cost of the machine
Depending on your financial situation, you can begin with as little as one machine or start with a few. Each machine is likely to range in price from a few hundred dollars to several thousand dollars.
The cost of stocking the machines with products
Your product costs will vary, of course, on the products you choose to stock. If you're in the food and beverage space, consider starting by purchasing from a bulk retailer like Costco.
To determine your profit margins, make sure to calculate the unit cost of each individual item. For example, a 30-pack of soda bottles that retails for $14.99 imputes a unit cost of $0.50. If you plan to sell them for $1.00 each, your gross profit on each sale will be $0.50. Calculate how many units you will need to sell to cover any fixed costs like rent. 
The cost of placing your machines
If you do the market research yourself, the cost of finding a location might be negligible. However, to host your machine, property owners may charge monthly rent.
When searching for locations for your machine, try to pitch businesses on the benefits their customers, employees, or tenants will receive from your machine. Minimizing or reducing this fixed cost is an important part of creating a viable and profitable business.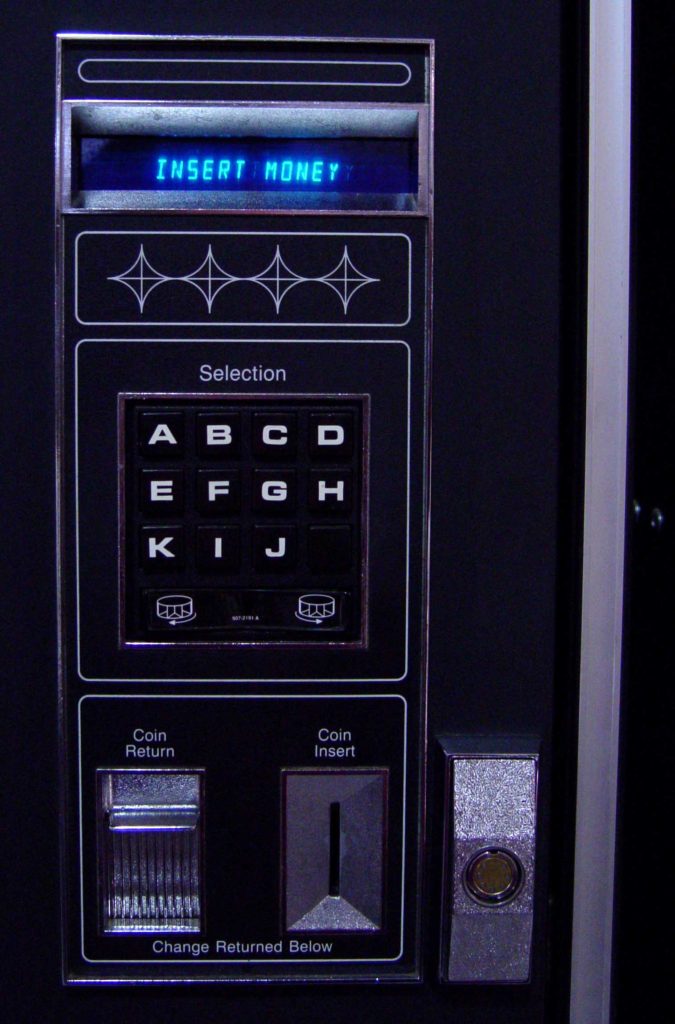 The cost of setting up a payment system
Many used machines are coin-operated by default, but if a payment system is not in place you will need to install one. Even if a coin-based payment system is already present, replacing it with a credit card reader can be a profitable investment in this day and age.
The cost of restocking the machines: You will need to restock the machines as needed, and this will involve purchasing products in bulk and delivering them to the machines. Many owners fail to factor in the time that this endeavor requires. And while it may be minimal at first, as your business and number of machines grow, you may eventually have to hire a trusted operator to perform this task.
Starting a business in the vending machine industry can be a profitable venture, but there are a few costs to consider before you get started. By taking the time to understand the economics of the business, you can set yourself up for success for years to come.
How much does it cost to start a vending machine business?
According to information from Starter Story, the minimum startup costs for a vending machine company are about $1,592. These startup costs include a vending machine, inventory, advertising and marketing expenses, company formation fees, and any other equipment you might need to operate the machines.
How much does a vending machine business owner make per year?
The Hustle interviewed 23 vending machine business operators and determined that the average machine grosses about $309 per month, but the range was from $75 to $650. These operators also reported approximately 40% profit margins, meaning that a typical vending machine may generate $360 to $3,120 per year in profit.
The amount of total profit a vending machine business nets is based largely on how many machines are owned, the terms of their rent, and any economies of scale.
Frequently Asked Questions (FAQs)
How much is a vending machine?
The cost of a vending machine varies considerably, depending on the model you pick. The following is a rundown of the various vending machines and their estimated prices. Suggested pricing refers to new devices; the price may be lower if you buy a used or refurbished device.
Bulk Vending Machines: Bulk vending machines are the most cost-effective of all vending machines in terms of profit per item, but they also generate lower returns than machines that sell more valuable items. They don't need power or batteries to work, making them simple to maintain. Their cost ranges from $100 to $500.
Food and Drink Vending Machines: These feature a wider range of snacks, beverages, or meals. This equipment costs between $3,000 and $5,800 new, but reportedly as little as $300 on Craigslist or Facebook Marketplace.
Specialty Vending Machines: Manufacturers frequently outfit these machines with sophisticated technology, which might require more maintenance. They also frequently have personalized slots for specific items, making it difficult to change the products you offer. The cost of this equipment varies from $2,300 to $6,200, according to GoBankingRates.
How much money do vending machines make?
The profit potential of vending machines is determined by various things, such as the type of goods each machine sells and the traffic in each location. The quantity of machines also affects the sell-through rate for the business.
According to VendSoft data, to earn $1,000 or more each day in profit, you'll need at least 75-100 vending machines operating. While The Hustle puts this figure closer to 20, it's clear that vending machine businesses are a numbers game.
Do vending machine owners pay rent?
Yes, vending machine owners typically pay rent. Most machine owners are charged for the privilege of each machine operating in a given location. The foot traffic and desirability of a specific location have a great influence on the exact rent price.
Are vending machines taxed?
It depends! Many food items are exempt from sales tax, but all other products are taxable whether they are sold from a vending machine or not. Most vending machine owners simply include any relevant taxes in their listed prices.
Where can you place vending machines?
Generally, vending machines can be placed in any high-traffic areas that have an outlet. Popular locations include lobbies, break rooms, and hallways. However, it does depends on the type of vending and the agreement that your business puts in place with the property owner.