Landscaping can improve the curb appeal of a home, make it more comfortable to live in, and even increase its value. But maintaining the yard is time-consuming and difficult work. Homeowners have to regularly dig, trim, mow, and even rent equipment to keep up their landscape design.
But one man's pain is another man's (or woman's) opportunity.
As the weather gets warmer and people begin to spend more time outside, now could be the perfect time to start a landscaping business. If you're an entrepreneur who loves being outdoors and working with your hands, creating a landscaping company may be the right opportunity for you.
As with starting any small business, there's a lot you need to know before you can hit the group running. This article will show you how to start a landscaping business from start to finish. From developing a business plan to hiring your first employee, this deep dive on landscaping businesses has you covered.
The Basics of a Landscaping or Lawn Care Business
A landscaping business is a company that provides services to care for and improve the appearance of yards, gardens, and other outdoor spaces. This can include tasks like mowing the lawn, planting trees and shrubs, and laying down mulch or stone.
Lawn care businesses often focus exclusively on providing mowing, growing, and other lawn-focused services. These companies typically visit a customer's home or business regularly to keep the lawn trimmed and tidy.
Landscaping business owners typically work outside in all types of weather conditions. They may be required to lift heavy objects, such as bags of mulch or wheelbarrows full of soil. Or they may focus on more niche services like tree trimming, flower bed maintenance, or stonework.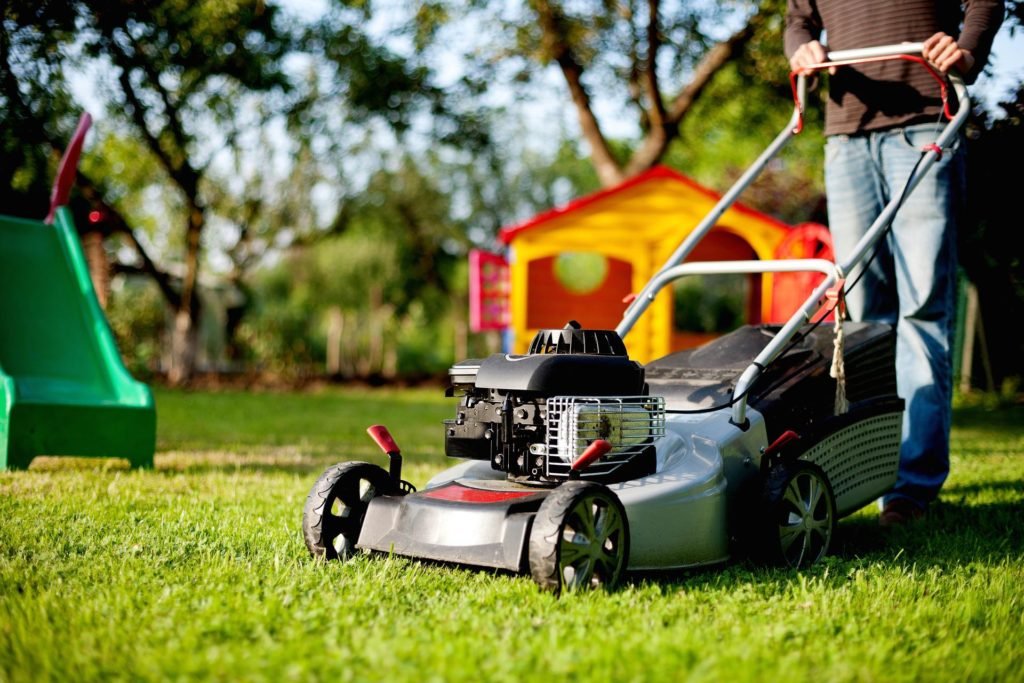 Why Start a Landscaping Business?
The landscaping and lawn care industry is ever-growing – the numbers speak for themselves. In 2021, the U.S. market reached a value of $105.1 billion and employed over 1 million Americans.
As this industry continues to grow at 4.2% per year, opportunities are ripe for those interested in starting a new business or side hustle. With a well-defined local target market and minimal startup costs, providing landscaping services is a great business model for those willing to get their hands dirty.
Before asking yourself how to start a landscaping business, we compiled a list of pros and cons to consider:
Pros of Starting a Landscaping Business
Potential for stable and recurring revenue
Plenty of options to expand the service offering
Work requires minimal training
Option to perform the work yourself or manage a team
Flexibility in scheduling
Cons of Starting a Landscaping Business
Certain areas may experience seasonality
Requires investment in tools and landscaping equipment
Intense competition in some markets
Hard, physical work
How To Start a Landscaping Business in 7 Easy Steps
Starting a business can feel daunting at first. But it doesn't have to be! We have broken down the entire process of how to start a landscaping business into 7 easy to follow steps.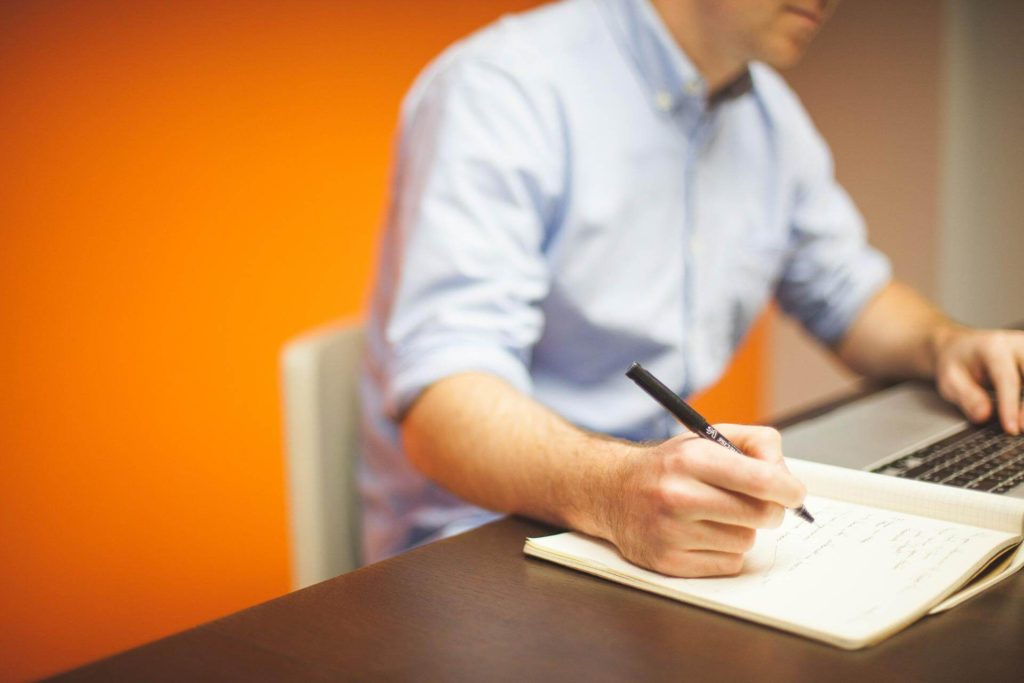 1) Start A Business Plan
Don't let this step intimidate you. Starting a small business doesn't always require a formal 20-page memorandum, but it always requires a plan!
Take a minute to brainstorm the type of landscaping services that are needed in your area, and that you feel comfortable offering. Consider your strengths and weaknesses, and look into any existing competitors. Think creatively about what might make your market unique. Decide whether you want to begin with a narrow focus on landscaping services, or start more broadly and hone in on what works.
Landscaping and lawn care services might be a great middle-ground as you launch your landscaping company. Or you can start smaller and test the waters with basics like lawn mowing and weed removal. Again, play to your strengths and the needs of your potential customers.
Here is a brief list of services you might offer:
Traditional landscaping: Trimming trees, pruning hedges, raking leaves, removing snow or ice, and renovating walkways.
Lawn maintenance: Seeding, watering, and mowing lawns. You may also include fertilization, sod installation, and pest control to keep plants and the lawn healthy.
Gardening: Planting flowers and plants, adding mulch, and feeding and watering plants. You may also design gardens by installing walls and fountains, or contouring landscapes.
Patio installation: Preparing the ground, laying down a sub-base, making mortar, and paving.
Understanding what services you will offer and where you will fit in the local market is an important first step of your business plan. Now you can decide who your target audience is, what equipment to buy, and how to create a budget.
The more specific you are on this initial step, the more quickly you can move through the next 7 steps and launch your new business.
2) Determine Your Target Market
Once you have decided which services you will offer, you can now shift your attention to potential clients. Developing an understanding of who your customers are and what is important to them will allow you to advertise more effectively.
Broadly, your future customers might be residential or commercial. Residential landscaping tends to be more personal. You may work with homeowners one on one and make specific recommendations for them. This gives you more control over the outcome and the time it takes to get the job done.
Alternatively, commercial landscaping might entail more revenue but less creative freedom. Generally, the company will have a detailed list of expectations, and your job is to follow them to a tee.
Given these generalizations, you may already prefer to cater your services to homeowners, property managers, or corporations. But keep in mind, even within these huge categories are sub-markets of individuals with different priorities.
Taking the time to meet and speak with potential customers may help you decide where you're better suited to compete. Use those differentiators to guide marketing decisions from ad campaigns to your website and even your business name. Tailored marketing acts as a filter, removing unwanted customers and attracting customers that are a better fit for your work.
3) Create The Business Entity
Before you roll up your sleeves to get started, make sure to take care of the necessary paperwork. Checking these boxes will protect you, your business, and your future employees.
Choose a business name
To choose a great business name, brainstorm a list of ideas that are short, memorable, and easy to type.
Potential customers should be able to see the name of your business and immediately understand who you are and what you do. Ideally, they should be able to remember it and quickly find you on Google as well.
Once you have a few catchy ideas, make sure the domain name is available as well. This will help you land customers as word of mouth starts to grow.
Register your LLC
The process of registering your business as a limited liability company (LLC) will vary depending on the state in which you live. The first step is typically to file the Articles of Organization with your state's business office.
In most states, you can do this online, by mail, or in person. Be sure to include the name and address of your LLC, the names of the managers or members, and the LLC's purpose. You will also need to pay a filing fee, which ranges from $40 to $500.
If your LLC will have more than one member, consider also creating an Operating Agreement. This is a document that outlines the ownership and responsibilities of the LLC's members. It should include information such as how profits and losses will be distributed and what happens if a member leaves the LLC.
While an Operating Agreement is not required in all states, it's helpful to prevent disputes in multi-member LLCs and make clear what everyone's roles and responsibilities are.
Get your tax ID numbers
First, apply for an employer identification number (EIN) from the IRS. Think of this important step as getting your business' social security number.
Next, you may have to register with your state as well. State-level tax ID numbers generally enable you to hire employees and remix state taxes online.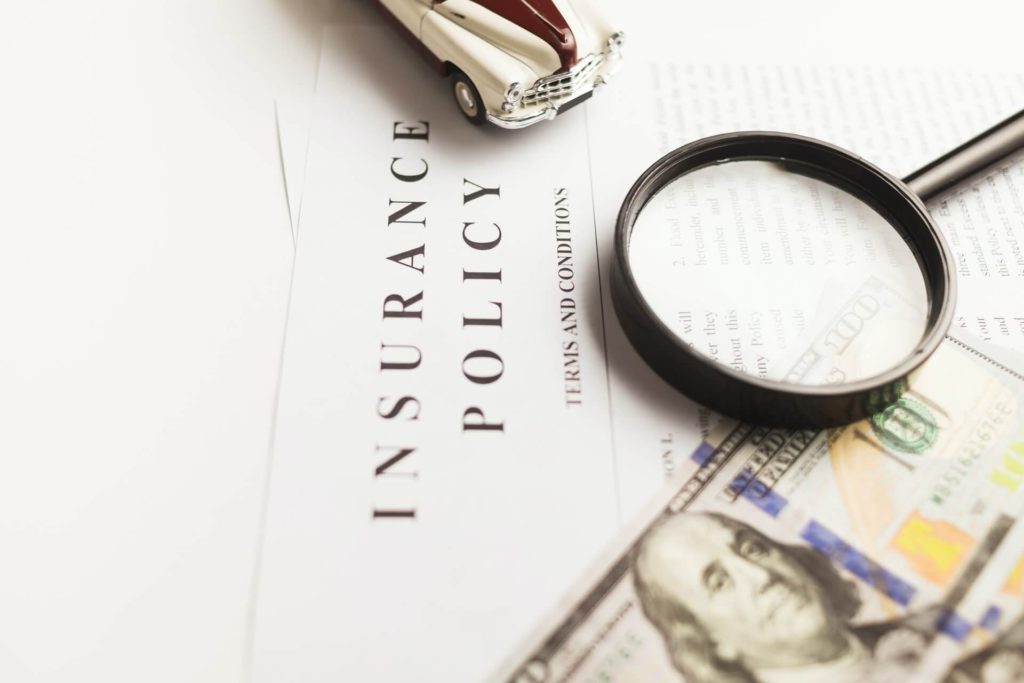 Take out business insurance
Business insurance is an important part of protecting yourself as a business owner. Landscaping companies should consider the following types of insurance:
Commercial general liability insurance: This may cover the cost of repairs, legal fees, or any damage done by you or your employees.
Commercial automobile insurance: Personal vehicle insurance typically doesn't include business trips. Commercial automobile insurance will cover you and your employees in the event of an accident while on the job.
Commercial property insurance: Protect the assets of your business from events such as theft, fire, storms, and more.
Worker's compensation: Most states require this type of coverage for employees. Worker's comp pays for missed wages and medical expenses if an employee gets injured on the job.
Check for business license requirements
In some states, you must have a state-assigned business license or permit to be legally allowed to operate your business. Check with your state's Division of Corporations to ensure you are fully compliant before performing any work.
4) Get The Equipment
Once you have created your business structure, you can start looking into the equipment you will need to operate. Unless you already have a book of business, we recommend starting small and adding more landscaping tools over time.
Revisit the list of services you want to offer and create a list of need-to-haves and nice-to-haves. Start with the equipment necessary to complete your first few jobs, and focus on keeping costs down.
If the equipment is relatively affordable, go ahead and buy it. And if you have experience in the landscaping industry, you may even consider buying used on sites like Craigslist and Facebook Marketplace.
For expensive pieces, it may be wise to rent as needed at first. Once you are generating consistent revenue, you can begin to invest more heavily in your landscaping equipment.
As you create a list of landscaping tools to buy, here are a few standard ideas to perform landscaping services:
Lawnmower (Gas-powered or push mower)
Weed wacker
Hedge trimmer
Edger
Shovel
Rake
Pruning shears
Ladder
Leaf blower
Lawn spreader
Pressurized sprayer
Equipment trailer
5) Make A Marketing Plan
Marketing is the lifeblood of most landscaping companies. Prospective business owners should think closely about how they intend to acquire and retain new customers.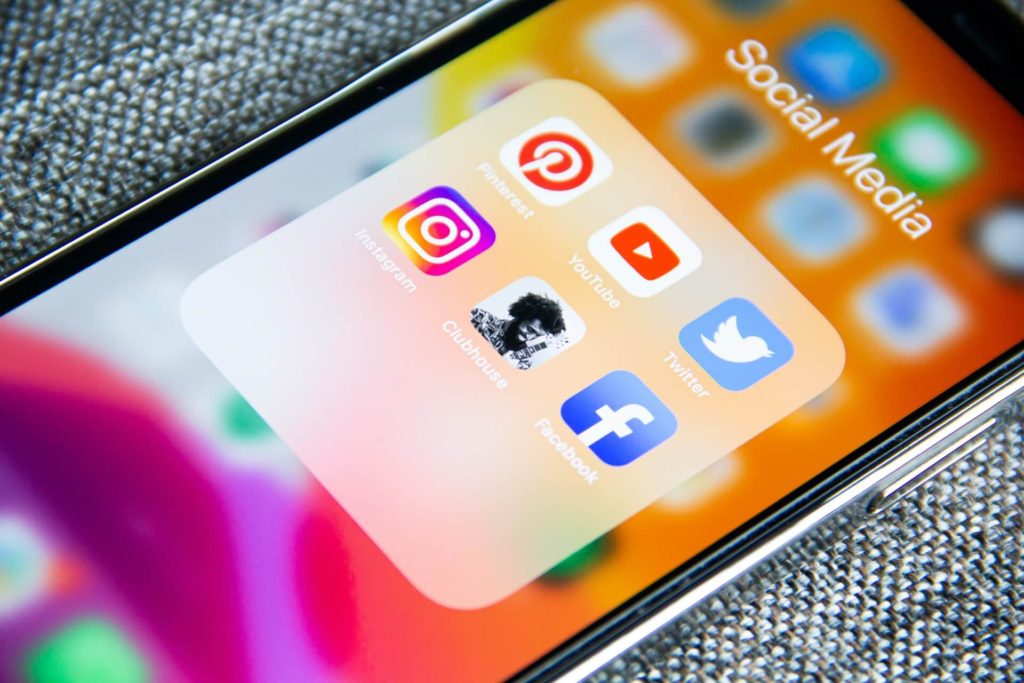 Here are a few key marketing channels to test for your company:
Social Media
With nearly everyone spending time on social media platforms, Facebook, Instagram, and Tik Tok are great places to promote your business. More recently, "Live" videos have become popular among viewers. In 2021, Facebook Live videos reeled in 2 billion views.
Get creative with your approach to stand out! You could host a live session filming the design process for your landscaping or show viewers how to remove weeds. Or you could create short before and after videos to highlight your landscape design.
Google Ads
Google Ads do require an upfront investment, but they work wonders for local businesses. When potential clients search for lawn care services or landscape maintenance, your ads will show up above the search results.
Google Ads are a good idea because 63% of users report having clicked on a Google ad, and 75% of users believe that ads have helped them find information more quickly.
Text Marketing
With more than 98% of smartphone users receiving and sending text messages every day, people have become more likely to read a text than open an email.
Promote your business phone number on your website, social media, and your car. Encourage people to text your number for information and quotes. From there you can nurture leads and send text notifications about promotions and services directly to future clients.
Website
Research shows that 94% of first impressions for a business come from website layout and interface.
Create an amazing first impression by showcasing your quality work with professional before and after pictures on your website. Your website should include your pricing, contact information, and a clear description of your services.
After visiting your website, customers should know exactly what service you can provide and at what cost. Make sure to include a prominent call to action button to book your services.
Offline
Billboards, flyers, and door-to-door marketing are still effective ways to promote your business. Go out into your local community, meet people, and tell people about your landscaping business. This approach helps to generate awareness and establish trust quickly.
6) Set Your Prices
When first starting out, make sure that your prices are fair. Your goal should be to overdeliver and 'wow' every client you land. While making money is important to grow and invest in your business, generating 5-star reviews will make this process much easier.
Once you have developed a professional reputation and sharpened your skills, you can always increase your rate.
There are a few different ways to determine a fair price. If you are going to do the work yourself, think about a fair hourly wage for similar labor and then bump it up for bringing your own tools and equipment.
If you have a team to perform the maintenance, consider the cost-plus approach. This means starting from the cost of your employees per hour, as well as the cost of your tools, and then adding a profit margin.
And perhaps most commonly, landscape businesses charge based on a project fee. This can be a one-off project based on lawn size or a monthly maintenance fee to upkeep the yard.
It can be very tempting as a new landscaping business to undercharge for your services to win clients. However, you don't want to create unrealistic expectations or start a race to the bottom. Instead, start with an average hourly rate and continue to increase it as you become a respected professional.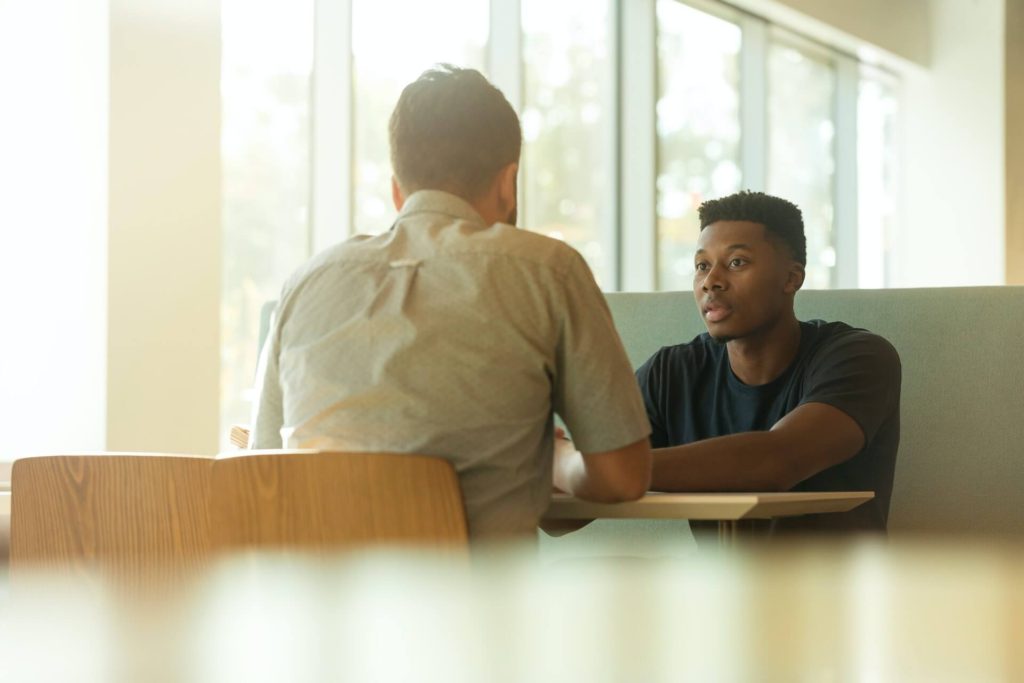 7) Build Your Team
As you generate positive reviews and word of mouth takes off, you may find yourself with a longer list of customers than you can manage yourself. To get started hiring your first team members, post on job boards like Indeed.
Look for qualified landscapers who have done the job before, and treat them well. Running a business is about eventually replacing yourself with a team. To do this effectively, you will need to trust your employees to execute up to your standards. Hire slowly and fire quickly until you have a group of employees that are talented, trustworthy, and professional.
Starting a Landscaping Business: The Economics
Now that you have an idea of how to start a landscaping business, it's time to turn your focus to the financial side of the equation. You can't create a successful business without considering the funding necessary to get started. With a landscaping business, you must account for the cost to rent equipment, hire employees, and more.
How much does it cost to start a landscaping business?
Starting a landscaping business requires an investment in tools, and possibly employees. If you plan to launch as a one-person operation, the initial start-up costs depend solely on what services you plan to provide and what equipment those services require.
For a simple lawn maintenance business, you could likely get started with a used lawnmower for less than $1,000. More involved operations with brand new equipment may cost upwards of $5,000 to launch.
Unless you have experience in the industry or an existing list of clients, we recommend getting started without a trailer and an entire team of employees. Starting in this way greatly increases your financial risk, and may cost $20,000 or more upfront.
How much does a landscape business owner make per year?
Landscaping businesses are profitable, but the range is significant. Determining how much a lawn care or landscaping business makes depends on the location, how long the business has been operating, and the type of services offered. Additionally, the income may fluctuate from month to month as the landscaping business is susceptible to seasonality.
According to Lawn and Landscape's State of the Industry Report, the average revenue for a landscaping business increased to $1.29 million in 2021, up from $1.03 million in 2020. With a well-run landscaping business netting between 10% and 12%, small business owners can expect to make $150,000 or more.
Franchise Opportunities in Lawn Care
Starting a business by yourself can be a daunting task. But learning how to start a landscaping business on your own isn't the only option – you can also choose to participate in a lawn care franchise.
With a franchise, an established landscaping or lawn care business would allow you to use their business name and marketing engine for a fee. You would still operate the business on a day-to-day basis, but the franchise model helps you land clients and get up and running more quickly.
The franchisor might provide you with the tools, training, marketing materials, and support throughout the process. However, you are responsible for providing quality service to clients and managing your own costs.
This is an alternative idea for those with a passion for landscaping but no business experience. When considering the franchise model, be sure to evaluate the total costs as a franchisee compared to the value provided by the franchisor.
Final Thoughts
The time and financial investment needed to start a landscaping business are relatively low compared to other endeavors. If you love service-based businesses and getting your hands dirty, starting a landscaping business could be an amazing opportunity to make money and do rewarding work. Follow our 7 simple steps to get started on your journey today.