Shark Tank has become a household name and a bit of a cultural phenomenon. Earning a spot on the prime-time television show is now a part of every entrepreneur's dream. Who wouldn't want a chance to partner with one of the best minds in business and get nationwide exposure for their brand?
Whether you watch for entertainment, inspiration, or education, Shark Tank has something for everyone. And while most of us can't get an audition, we can still enjoy the amazing products created by Shark Tank contestants. This article covers 17 of the best Shark Tank products and where you try them for yourself.
Mark Cuban's Best Shark Tank Products
Mark Cuban is one of the most successful entrepreneurs and investors in the world. He first made waves in 1999 when he sold Broadcast.com to Yahoo for $5.7 billion. Since then, he has gone on to become an author, a producer, the CEO of his personal holding company, the owner of the Dallas Mavericks, and of course, a Shark.
Since the show launched in 2009, Cuban has invested nearly $20 million in the tank. Here are a few of his best-performing Shark Tank products:
1. Stasher Bags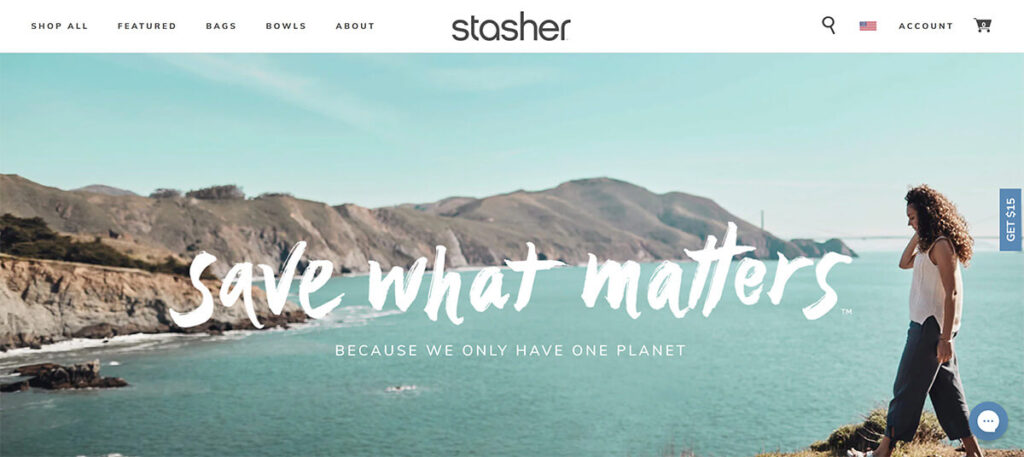 Investment: $400,000 for 15% of the company
Founder: Kat Nouri
For those looking to reduce their usage of single-use plastics, Stasher Bags are the perfect solution. The bags are made from platinum-grade silicone and are airtight, leakproof, freezer-safe, and oven-safe up to 400 degrees Fahrenheit. They come in various sizes and colors, so you can easily find a pack that fits your needs.
Mark Cuban's investment included a $400,000 line of credit which has helped the company fulfill large orders from retailers like CVS, Target, Walmart, The Container Store, and Williams-Sonoma. Plus, with Cuban's investment, the company was able to expand its range of products to include bowls and stand-up bags.
2. BeatBox Beverages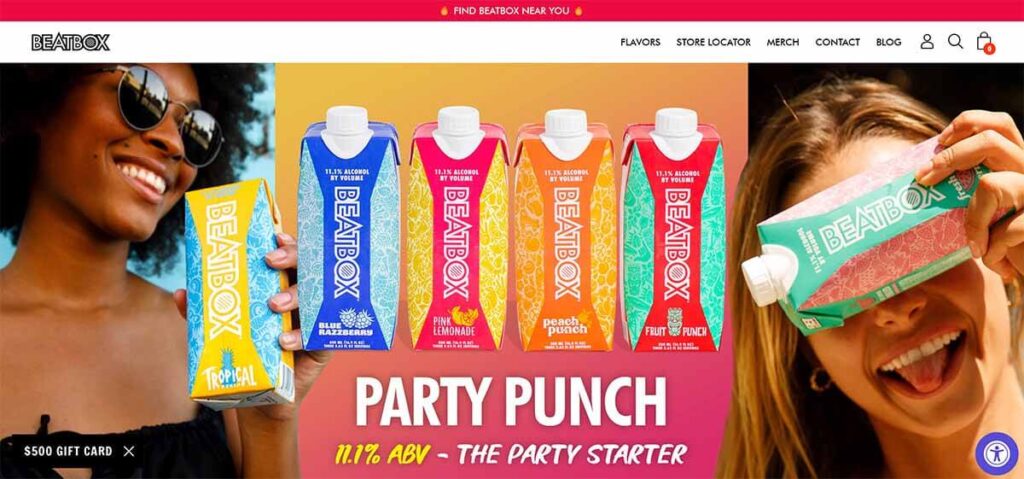 Investment: $1,000,000 for 33% of the company
Founders: Justin Fenchel, Brad Schultz, and Aimy Steadman
BeatBox Beverages sells a wide range of wine-based alcoholic beverages that pack a flavorful punch and come in ready-to-drink "boxes". The founders sought to create a unique drinking experience for people who wanted to enjoy a craft beverage without having to mix their own drink.
So far, the company's healthy angle and flashy branding have made it a hit with millennials. In fact, eight years after its Shark Tank debut, the company is now the fastest-selling wine of its size in America. On track to do $20 million in sales in 2022, BeatBox Beverages is currently valued at $200 million. Not bad, Mr. Cuban!
Lori Greiner's Best Shark Tank Products
Lori Greiner is a Chicago native widely known as the "Queen of QVC". With more than 120 patents and hundreds of inventions under her belt, Lori first starred on Clever & Unique Creations before joining the tank in 2009. She has a knack for spotting winners in the home, lifestyle, and beauty spaces. Here are some of her best product picks from Shark Tank:
3. Scrub Daddy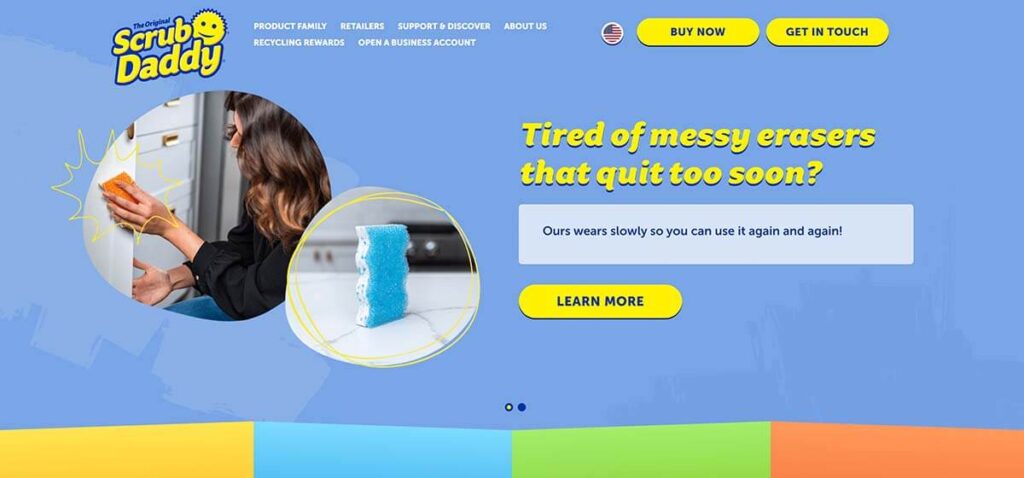 Investment: $200,000 for 20% of the company
Founder: Aaron Krause
Scrub Daddy sponges are seemingly ordinary sponges that make stubborn cleaning tasks a breeze. The sponge's multipurpose design allows it to firm up in cold water and soften in warm water, making it flexible enough for use in any temperature environment. Plus, it can easily conquer grease, oil, and dirt without scratching your dishware.
The brand appeared on Shark Tank with just one killer product but has since branched out to 48 new items and more than 30,000 retail stores. With over $400 million in total sales since its deal with Greiner, Scrub Daddy is one of the most successful businesses ever seen on Shark Tank.
4. Better Life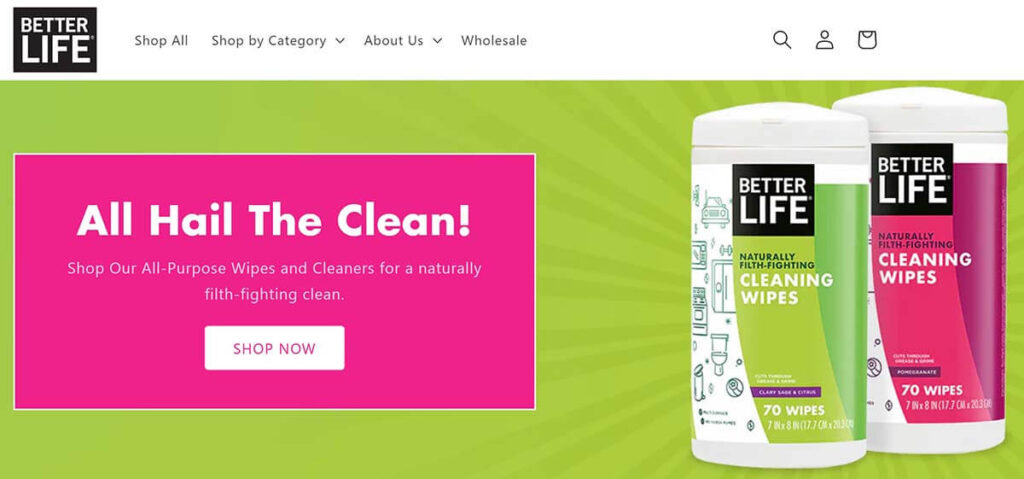 Investment: $400,000 for 17% of the company
Founders: Kevin Tibbs and Tim Barklage
Lori has always been partial toward Shark Tank deals that are eco-friendly and she found a winner in Better Life. The company produces cruelty-free, all-purpose cleaning products that are made with biodegradable ingredients from plants and minerals.
After its Shark Tank deal, Better Life landed retail partnerships, experienced 645% growth, and was named the 503rd Fastest Growing company in the United States by Inc. Magazine. Then in 2018, Better Life was acquired by Bissel where it currently complements the brand's line of vacuums, carpet cleaners, and air purifiers.
Daymond John's Best Shark Tank Products
Daymond John is a famous investor and businessman best known for founding the clothing brand FUBU. He is one of the original Sharks on Shark Tank where he has invested in more than 60 on-air deals. Here are a few of his greatest hits:
5. Magic Cook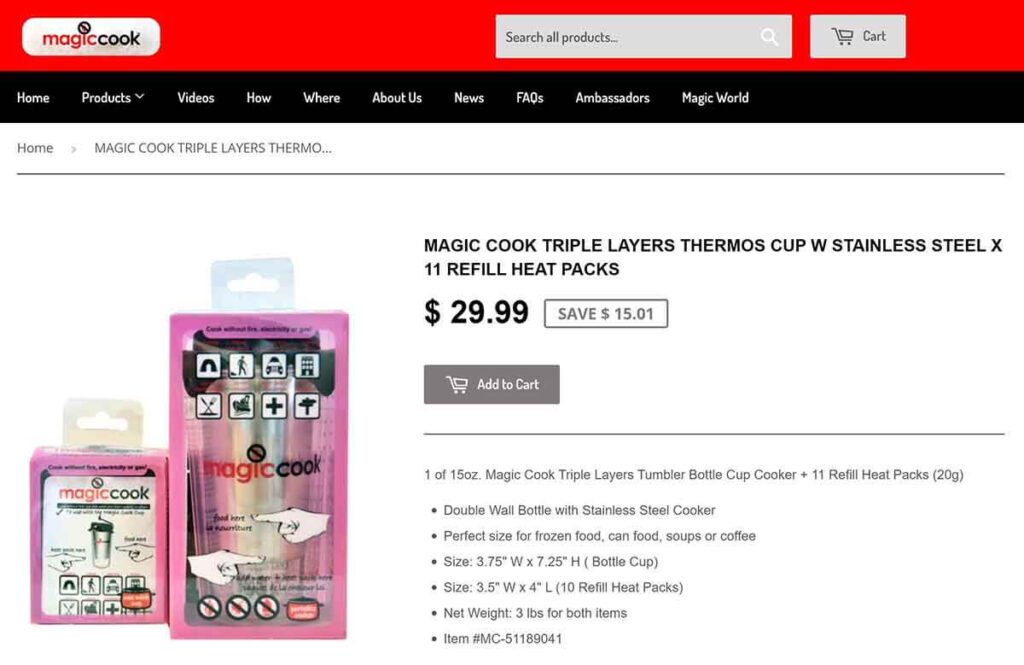 Investment: $100,000 for 33% of the company
Founder: Sharon Yu
If you need a way to warm your food or drinks on the go, then the Magic Cook is the perfect product for you. This revolutionary portable container uses water-activated heating packs to cook food and heat drinks in a matter of minutes.
Inspired by Hurricane Sandy, Sharon Yu set out to create a food preparation solution that didn't require power. Hikers, campers, preppers, and emergency response units have come to love the Magic Cook for exactly that reason.
Daymond John saw potential in the product and helped Yu expand her innovative line to include other products like a bottle cup, lunch box, and combo packs. Today the business is estimated to produce $3 million in annual revenue.
6. Bombas

Investment: $200,000 for 17% of the company
Founders: David Heath and Randy Goldberg
Bombas is widely regarded as the best deal in Shark Tank history. The premium sock brand entered the tank with $450,000 in Shopify sales and a mission to donate one pair of socks for every pair they sold. And they walked out with a handshake deal from Daymond, a proven apparel entrepreneur, and enough publicity to do $1.2 million in sales over the following two months.
But Bombas hasn't slowed up since. Shark Tank viewers loved the sweat-wicking, odor-resistant, no-front-seam socks, and before long, so did everyone else. Today, Bombas has expanded its product line to include underwear, shirts, and slippers as well. The powerhouse brand pulls in roughly $250 million in annual sales and has donated more than 50 million pairs of socks to the homeless community.
Robert Herjavec's Best Shark Tank Products
Robert Herjavec is a Croatian-Canadian entrepreneur, investor, and television personality. After selling his previous software business, Herjavec launched The Herjavec Group which has become one of Canada's preeminent information technology and security firms. Here are some of his most notable Shark Tank deals:
7. Sand Cloud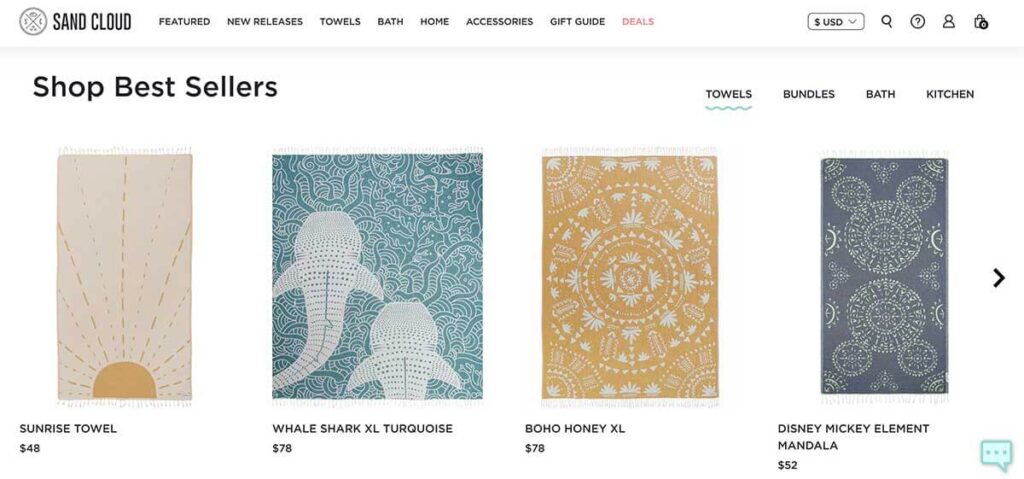 Investment: $200,000 for 15% of the company
Founders: Bruno Aschidamini, Steven Ford, Brandon Leibel
Sand Cloud is a beach-inspired lifestyle brand that donates 10% of its profits to ocean conservation. The brand specializes in environmentally friendly beach towels made with organic Turkish cotton. Sand Cloud's products are designed to minimize waste and are packaged with sustainability in mind.
After generating $3 million in sales the year of their Shark Tank debut, the trio of founders now pulls in more than $20 million annually as of 2019. With Herjavec's help, the ecommerce brand also rolled out complementary products like clothing, bags, and accessories to support its continued growth.
8. Doc Spartan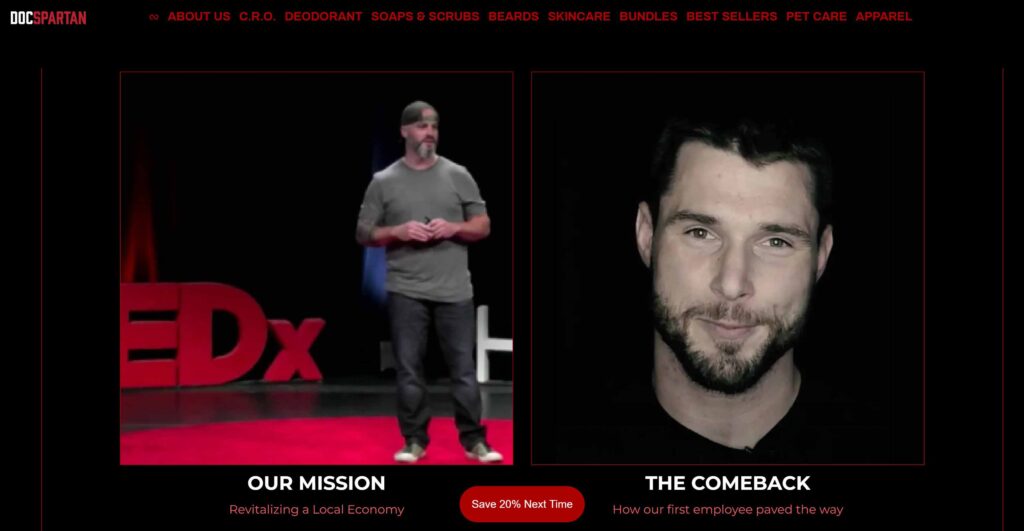 Investment: $75,000 for 25% of the company
Founders: Dale King and Renee Wallace
Doc Spartan, a veteran-owned company based out of Portsmouth, Ohio, began as a single skin care product to heal tattoo wounds quickly and naturally. Now, the brand produces deodorant, soaps, beard washes, exfoliating scrubs, and even pet care items.
Herjavec's investment in the company enabled this product line expansion, which has propelled revenue to more than $2 million since Season 12. With only $56,000 in sales at the time of its appearance, Doc Spartan certainly seems to have benefitted from the Shark Tank effect.
9. Happy Feet Slippers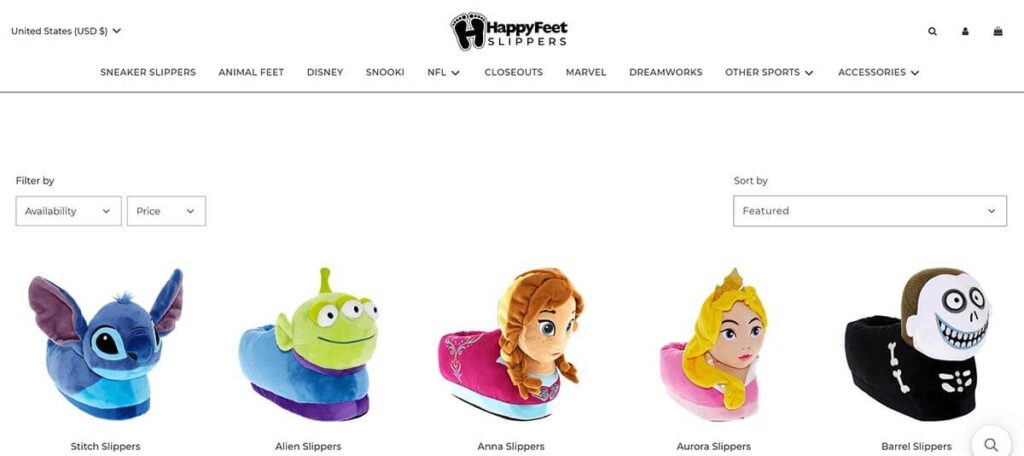 Investment: $375,000 for 25% of the company
Founder: Pat Yates
Happy Feet Slippers was founded by Pat Yates, who had the idea to create stylish and comfortable oversized slippers. Happy Feet's incredibly soft and warm footwear retails for $20 to $30 per pair and comes in animal, sports, superhero, and DreamWorks designs.
Prior to his Shark Tank appearance, Pat Yates reported earning $2.6 million in sales and $650,000 in profit with Happy Feet. Now, the company's revenue is estimated to be about $5 million due to its licensing agreements with college and professional sports leagues like the NBA, NFL, and MLB.
Barbara Corcoran's Best Shark Tank Products
Barbara Corcoran founded The Corcoran Group, one of New York City's largest real estate brokerages. After exiting the business for $66 million in 2001, Corcoran built her personal brand by contributing to newspapers, making regular television appearances, and writing several books. She has been on all 13 seasons of Shark Tank and made 80 deals for more than $6 million. Here are a couple of her best Shark Tank investments:
10. The Original Comfy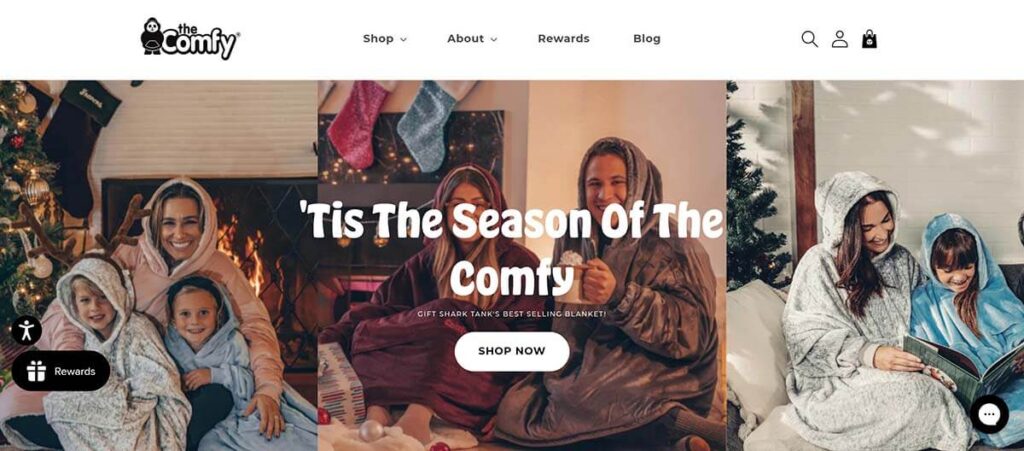 Investment: $50,000 for 30% of the company
Founder: Brian and Michael Speciale
The Original Comfy quickly became Barbara Corcoran's best investment on Shark Tank. Reminiscent of the Snuggie, the brand combines the comfort of a blanket with the convenience of a sweatshirt. The massive, fleece-lined, oversized hoodies are popular for lounging and staying warm while camping or at sporting events.
Since airing in 2017 and landing a partnership with Corcoran, The Original Comfy has sold out on QVC and earned space in Costco, Kohl's, Bed Bath & Beyond, and more. The brand's sales have spiked since Shark Tank, and the business is now valued at roughly $50 million.
11. Raising Wild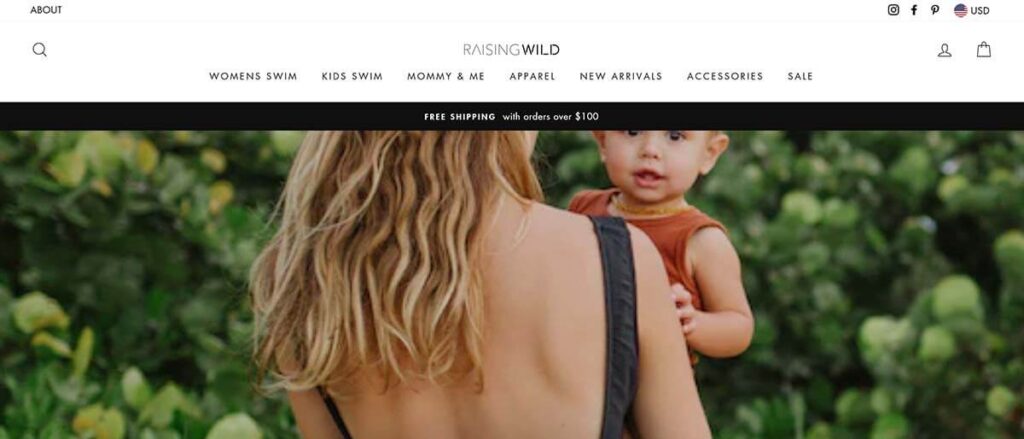 Investment: $100,000 for 50% of the company
Founder: Tara and Rachelle Hyde
While there's no shortage of stylish swimsuits available for women, functional ones are much more difficult to find. That is why Kara and Rachelle launched the Raising Wild brand, which creates swimsuits that are great for moms, travelers, and active women. The brand offers one-piece and two-piece suits with details like adjustable ties, built-in bras, lining, and nursing-friendly designs.
Raising Wild had earned $130,000 in lifetime direct-to-consumer sales prior to Shark Tank. Since then, the company has added a children's swimwear line and reportedly crossed $25 million in lifetime sales!
Kevin O'Leary's Best Shark Tank Products
Kevin O'Leary, also known as Mr. Wonderful, is a Canadian business mogul who is famous for his hard-nosed approach to investing in companies on Shark Tank. After selling his family education and entertainment business to Mattel, O'Leary has become a regular commentator on financial news networks like CNBC. Here are some of his best Shark Tank investments:
12. DeskView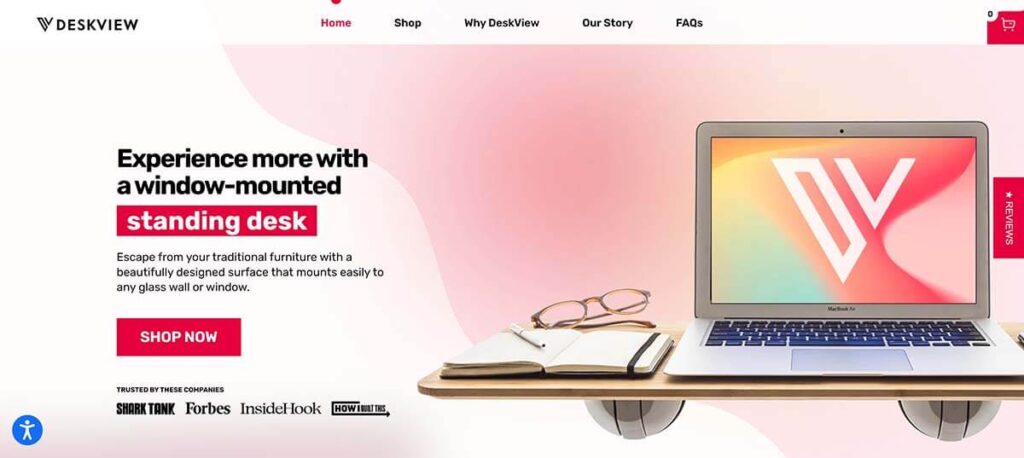 Investment: $150,000 for 20% of the company
Founder: Jason Grohowski and Mike Bolos
DeskView makes portable, lightweight desktops that can be affixed to any wall, window, or mirrored surface. These flexible standing desks allow customers to mix up their working environments and enjoy better ergonomics.
The company debuted on Shark Tank with less than $200,000 in lifetime sales. Since its appearance in Season 10, however, DeskView has grown to more than $2 million in annual revenue. This growth is thanks, in part, to the new product development the company has been able to invest in with O'Leary's partnership.
13. BenjiLock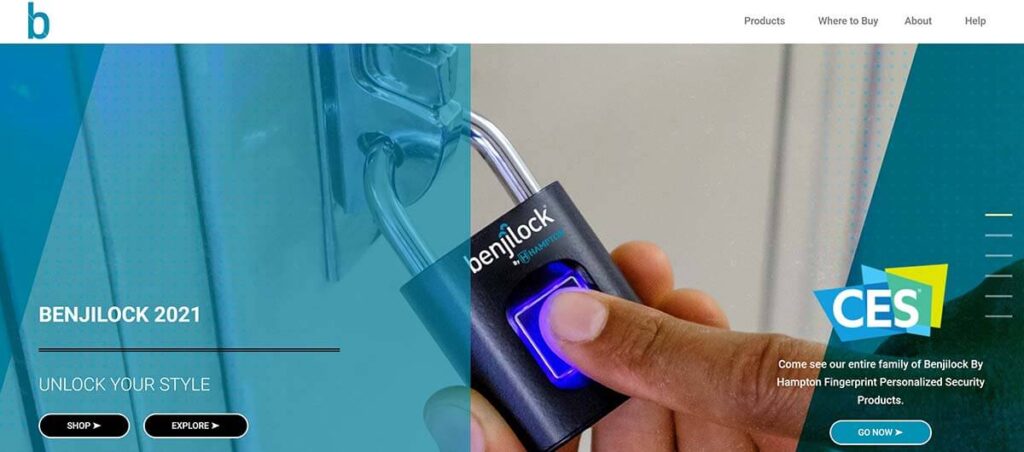 Investment: $200,000 for 15% of the company
Founder: Robbie Cabral
Robbie Cabral created the BenjiLock, a rechargeable padlock that is accessed via fingerprints rather than a physical key. The founder landed three offers while in the tank, including interest from guest Alex Rodriguez. He ultimately settled on a deal with O'Leary who wanted to license the technology to a larger company.
In the past few years, BenjiLock has rolled out door locks, bike locks, suitcase locks, and more. The company has partnered with the maker of BRINKS locks and earned retail space in Home Depot, Lowes, Ace Hardware, Walmart, and more.
Best Collaborative Shark Tank Deals
Oftentimes, the Sharks team up to invest in a business as a group. Here are a few of the best-performing Shark Tank products that were backed by multiple Sharks:
14. Combat Flip Flops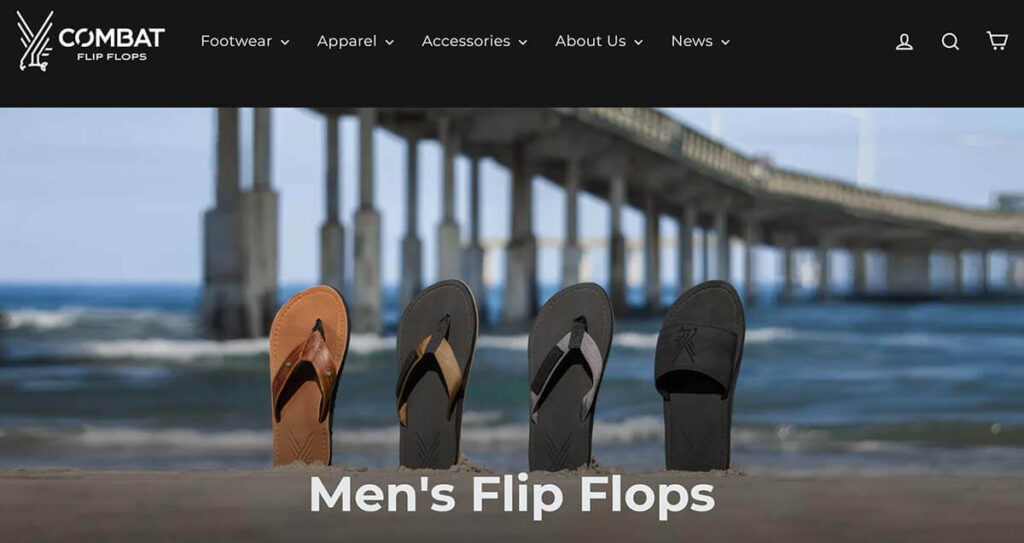 Investment: $300,000 for 30% of the company
Founders: Matthew Griffin and Donald Lee
Daymond John, Mark Cuban, and Lori Greiner all became equal investors in Combat Flip Flops, a company dedicated to defeating the Taliban with business, not bullets. Founded by two ex-Army Rangers, the business provides artisans in dangerous places like Afghanistan and Laos the opportunity to make money without joining extremist groups.
The brand's flagship product, flip flops made out of combat boot soles, has been a hit since airing on Shark Tank. In fact, the company has reportedly seen a 600% uptick in revenue to $4.6 million per year. This has enabled Combat Flip Flops to give back by sending 68 Afghan women to school and clearing 3,800 square meters of ground previously covered by land mines.
15. PittMoss

Investment: $600,000 for 35% of the company
Founder: Mont Handley
PittMoss, made from recycled paper and organic additives, is a sustainable alternative to peat moss. PittMoss makes it easier for farmers, planters, and greenhouse managers to maintain pH levels and prevent mold, weed seeds, and insects. Plus, it improves yield and releases significantly less CO2 back into the atmosphere than traditional peat moss.
Despite having only $22,000 in total sales, Handley managed to land a deal with Kevin O'Leary, Mark Cuban, and Robert Herjavec. The $600,000 cash injection allowed the company to expand production capabilities and scale to more than $3 million.
16. The Kitchen Safe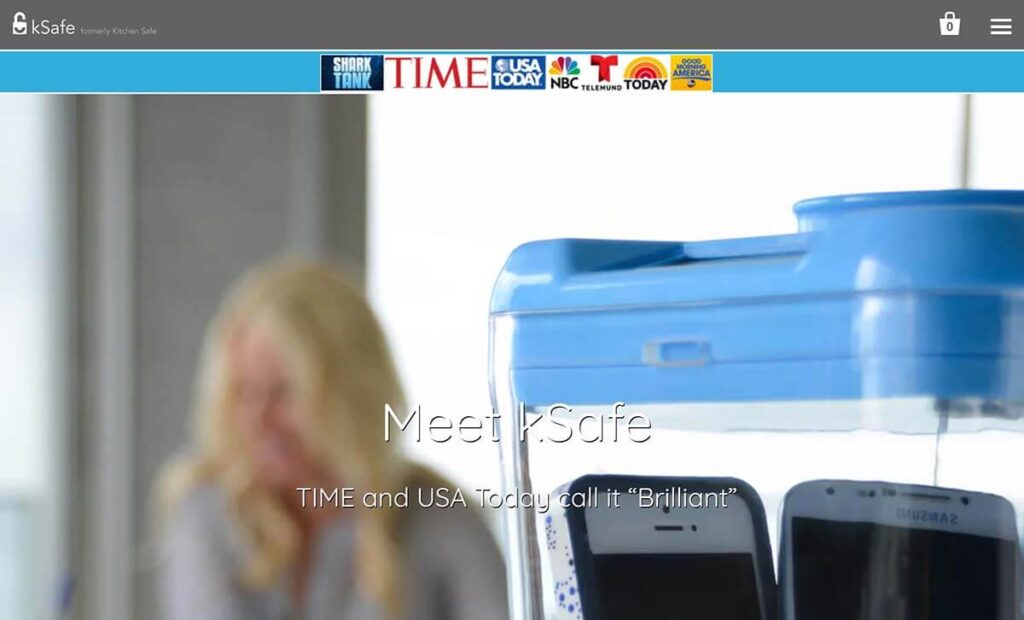 Investment: $100,000 for 20% of the company
Founders: Ryan Tseng and David Krippendorf
Do you or your family members have a hard time resisting temptation? Do you find yourselves procrastinating, or distracted by electronics? The Kitchen Safe is here to help. It's a food-safe storage container with a time-based lock. The lock cannon be overridden, so whatever contents are placed inside cannot be accessed until the timer expires.
Lori Grainger and guest shark Nick Woodman partnered on The Kitchen Safe deal. Since appearing on the show, the brand has shortened its name to KSafe, rolled out additional sizes, and enjoyed the "Shark Tank bump". On Amazon alone, the product now has almost 7,000 reviews.
17. First Defense Nasal Screens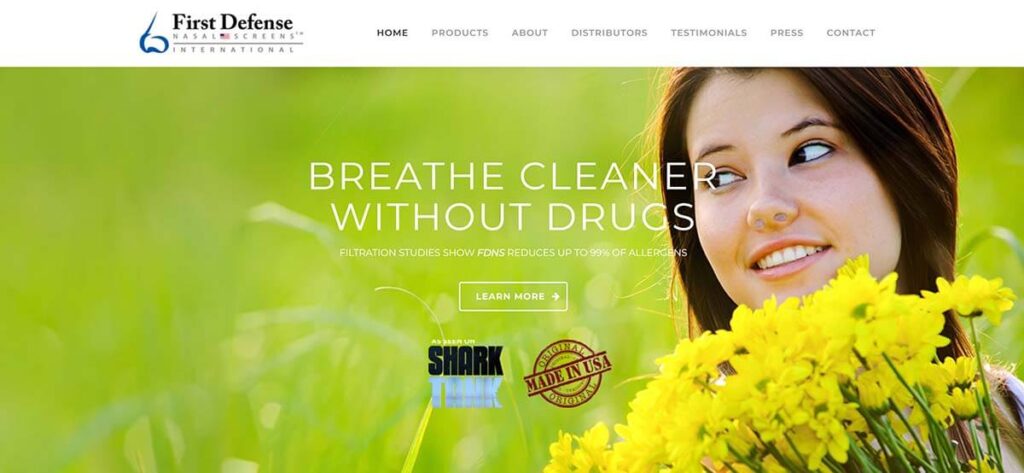 Investment: $750,000 for 30% of the company, plus a 10% royalty in perpetuity
Founder: Joe Moore
First Defense Nasal Screens makes self-adhesive nasal screens that are undetectable from a few feet away. The small stick-on filters are made of breathable, hypoallergenic materials and filter out up to 90% of pollen, dust, pet dander, mold spores, and other allergens. Ultimately, the brand offers an innovative way to reduce allergies and provide relief from environmental irritants with its patented nasal screens.
Joe Moore landed an on-air group deal with Daymond John, Kevin O'Leary, and Mark Cuban. However, he ultimately chose to walk away from the opportunity. But that didn't stop First Defense Nasal Screens from becoming one of the top-performing Shark Tank products!
The product is now available in more than 50 countries. Plus, sales exploded during the Covid-19 pandemic, lifting the value of the company to an estimated $50 million.